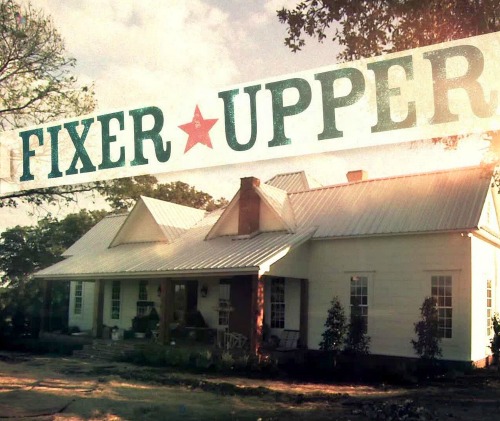 "Fixer Upper" hosts Chip and Joanna Gaines are the rising stars of HGTV.
Since featuring their farmhouse, I've gotten so many questions about them and their show that I'm going to answer as many of them here as possible.
First, here's a little background on the couple and how they ended up on TV…
Note: There are Amazon affiliate links in this post that may earn commission.

The Magnolia Story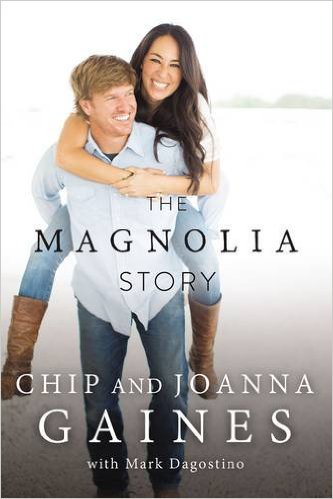 Their book The Magnolia Story is an entertaining account of where they've come from and where they hope to go from here. If you're a "Fixer Upper fan, I highly recommend it. I loved it. (Amazon affiliate link)

The Gaines Family
Chip and Joanna live in Waco, Texas, with their family, but he's originally from the Dallas area, and Joanna was raised in Kansas. Her family moved to Waco when she was a Junior in high school.
They both attended Baylor University but didn't meet there. Chip studied Business Administration and graduated in 1998. Joanna got her degree in Broadcast Journalism in 2001 and interned for Dan Rather at CBS News in New York.
Joanna's father owned a Firestone store and she starred in some of the TV commercials for it. She met Chip when he took his car in for service, saw her working behind the counter, and said, "Hey, you're the girl in the commercials!" They dated for a little over a year and were married in 2003.
They have four kids: Drake, Ella, Duke and Emmie.
*UPDATE: Baby Crew was born in 2018!*

The Four Main Branches of Their Business:
Magnolia Realty, which helps clients buy and sell homes in Central Texas
Magnolia Market, Joanna's retail store (storefront and online)
Magnolia Homes, through which they design, build, and renovate houses
Magnolia Villas, a gated community of houses they're building
Chip and Joanna have been renovating houses together for over a decade now. When they were first married, they flipped houses. When the housing market changed, they started remodeling them for clients instead.

Chip & Joanna's Magnolia Farms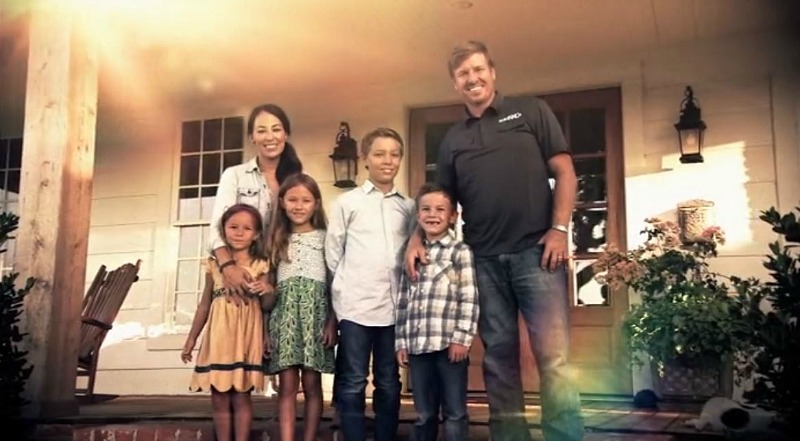 The farmhouse that we see on "Fixer Upper" is the 9th house they've lived in.
The first season showed them renovating it and moving in.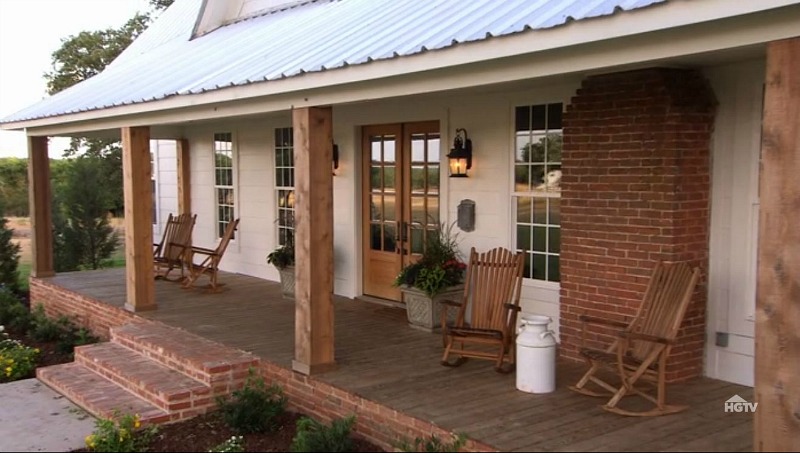 Magnolia Farms has 40 acres with more than 60 animals on the property — chickens, goats, cows, turkeys, horses, dogs, you name it.
Chip surprised Joanna with a bottle calf she didn't want in Season One and tried to convince her it was a good idea by saying, "Baby, listen to me. Any moron can raise four kids, 8 and under, do 14 remodels and — did I say raise four babies? Anybody can do that. We need some cows to keep us, you know, to fill up the dull time."
It's hard to imagine they get much of that!

FAQs About "Fixer Upper" on HGTV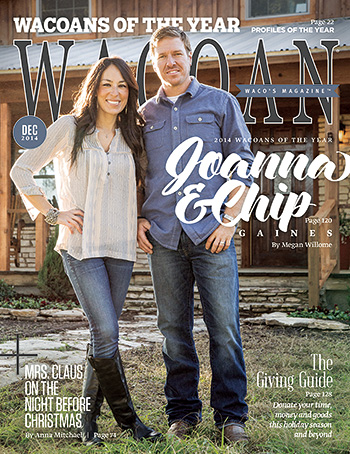 1. How can you get on the show?
A Magnolia Markets employee says it's a "long, lengthy process." You have to "pitch" your family's story with photos and a bio and have at least $30,000 to put toward the renovation. You also might have to wait a while, something not everyone is able or willing to do.
If you live in the Waco area and are looking to buy a home that needs renovations, visit High Noon Entertainment for contact details.
2. What happens to the rest of the rooms in the house you don't see on TV?
Joanna says, "At times, we only work on rooms that are of priority to our clients and that work within their budget. Some homeowners want to finish off their other rooms on their own since it is mainly cosmetic (paint and carpet).
"Other times, we finish the spaces for them after the reveal and this is separate from the budget shown for TV. We help them finish their renovation even when the cameras aren't rolling. It all depends on budget and our clients' priorities for their home renovation."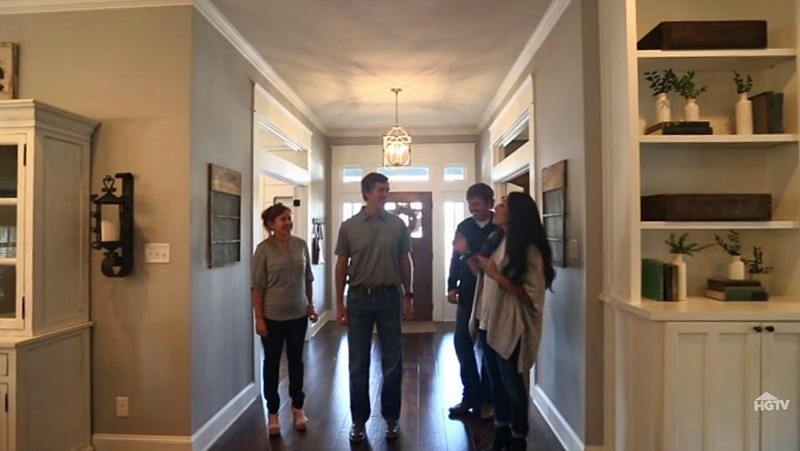 3. Where do all the things she decorates the houses with come from?
She says, "Many of the products I use come directly from Magnolia Market, my boutique located in Waco, TX. I use a lot of my faux florals, vases, and architectural pieces (you can find many of these items in my online store). I like to incorporate pieces that the homeowner already has when I can.
"In a few cases for season one, the clients were in need of all new furnishings. One of the things that is hard for many homeowners is furniture placement and figuring out how to maximize their space. This is one of the main reasons I enjoy decorating these homes for the big reveal; I want to offer pretty and practical ideas for my client. Most of the items that are not theirs to begin with, are available to the client at the end of the project."
In other words, they can purchase the things they want to keep. She often features the items in her online store if you want to buy something from the show.
4. Are the numbers listed on the show real?
Joanna says, "Yes, the house price is real, the budget is real and the clients are real. As Chip likes to say, 'This is a real business, doing real projects, for real clients.'"
5. Do the homeowners pay for the renovations?
According to the Waco Tribune, "HGTV doesn't fund the renovations, though producers may throw in some extra landscaping or design flourishes. Homeowners who agree to share their remodeling projects with the nation must invest at least $30,000 in the project, with the money going to the Gaineses. HGTV also pays Chip and Joanna a talent fee and covers the cost of one bonus feature in each remodel."
6. How did they get their own show on HGTV?
Joanna says, "Our production company saw pictures (taken by Molly Winn) of one of our flip homes that was being featured on a popular blog, Design Mom. They contacted us through our website and the rest is history!"
7. Does Magnolia Homes travel outside of Waco, TX to renovate homes?
"As much as we wish we could, we can't right now. With our family, current businesses, and the show, we are only available to work in Waco."
8. Joanna gets asked a lot about her ethnicity. 
"Although I did play Pocahontas in high school, I am not Native American. My father is half Lebanese/half German and my mother is full Korean." (You can read more on her blog.)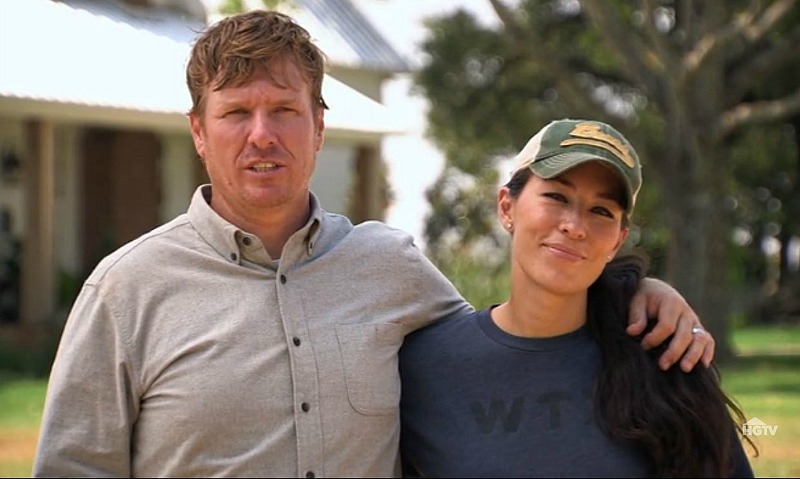 What It's Like to Be on "Fixer Upper"
According to an article in the Waco Tribune, Chip and Joanna don't always help the people in the episodes buy their house. Even though we see their clients looking at houses, they may own the one that they're planning to renovate already. (This makes sense since we know that other shows like House Hunters operate that way.)
Homeowners are under strict orders to stay away from the houses while they're being renovated so the results will be a complete surprise. Doug McNamee, whose house was featured during the first season, says, "It took discipline not to sneak a look." (I bet!)
The newspaper also notes, "To date, the Gaineses have remodeled more than 100 homes, nearly all in Central Texas. They have a small paid staff, but also have a cadre of 25 to 30 subcontractors who have indicated they would follow the Gaineses around the state to tackle work featured on HGTV."
The first season's episodes nabbed about 2 million viewers a week, and it continues to grow: "It ranks as a Top 5 cable program in its time period among upscale women in the coveted 25-to-54-year age range."
HGTV General Manager Allison Page says, "Fixer Upper is an exceptional series that instantly captivated our younger viewers. It's the kind of compelling television that keeps the audience coming back week after week."
The second season of "Fixer Upper" was a top performer for HGTV, drawing more than 24 million viewers during its run and growing a whopping 72% in viewership compared to the first. The second season's third episode became the highest-rated show on HGTV in 5 years.

More "Fixer Upper" Information:
Their book The Magnolia Story is a must read (Amazon affiliate link)
Wacoan Magazine (story from magazine cover shown above)
These photos are screenshots I took while watching episodes on Hulu.