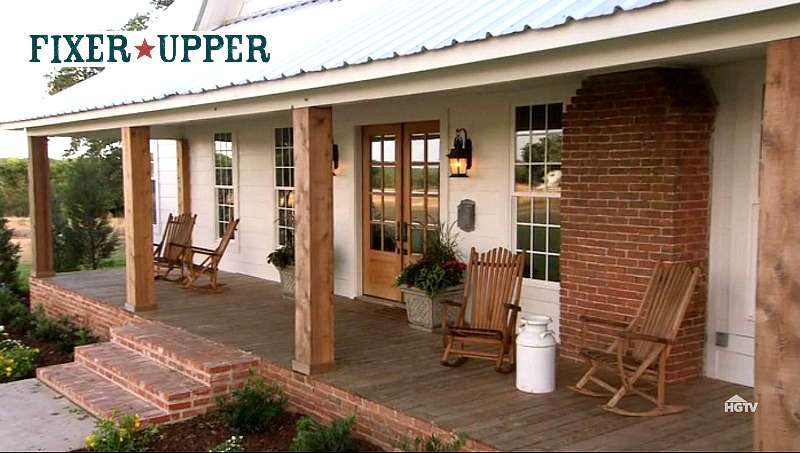 My favorite new show on HGTV is "Fixer Upper."
Chip and Joanna Gaines take on old houses that a lot of people would consider tear-downs and work some serious magic on them.
They live on Magnolia Farm in a farmhouse built in 1895 on the outskirts of Waco, Texas. We watched them fix it up on the first season. You can now stream the shows on Hulu if you want to relive those early days of "Fixer Upper" before Chip and Jo were household names!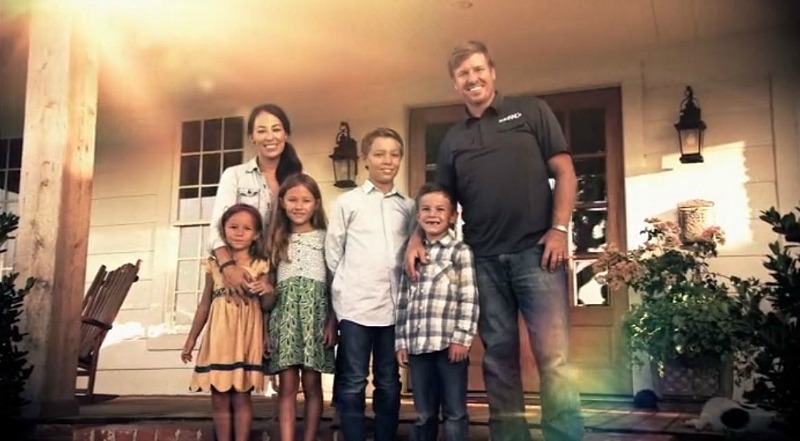 To boost the square footage from 1,700 to 3,600 square feet, the Gaines turned the unfinished attic into a guest bedroom, bathroom, multipurpose room, and crafts room, and added a first-floor master suite. Completing the transformation into a modern farmhouse: a new metal roof and crisp white paint (Alabaster by Sherwin-Williams).
Joanna decorated the four-bedroom farmhouse in her pared-down, rustic style. It's the couple's ninth home in 10 years and one of a series they've renovated and sold as part of their fix-it-and-flip-it business. While they've lived in everything from a cottage to a rancher, the farm and its 40 rambling acres—complete with cows, chickens, horses, and goats—is where they plan to stay."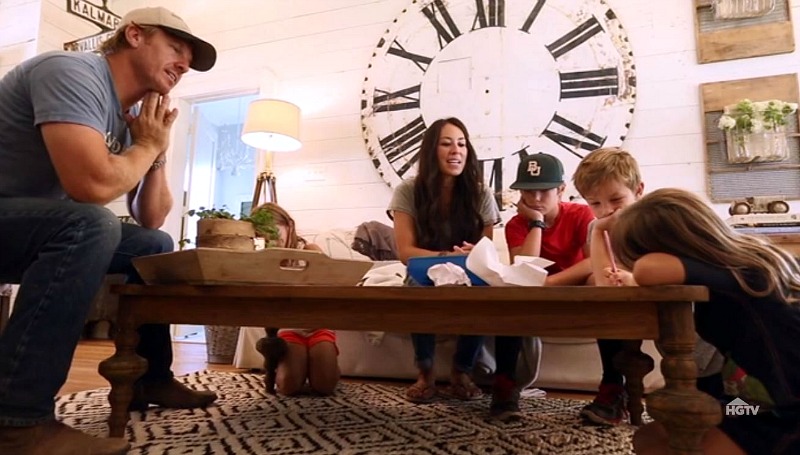 The Waco Tribune wrote about their show:
The production company or the Gaineses find people willing to spend at least $30,000 to renovate a home they plan to buy. When the transformation is complete, the network pays the Gaineses the 10 to 15 percent profit they would expect to receive on such a task, plus overhead.
The dollars we receive are comparable to what we would see on a project for anyone," Chip Gaines said. "But the exposure is more tangible.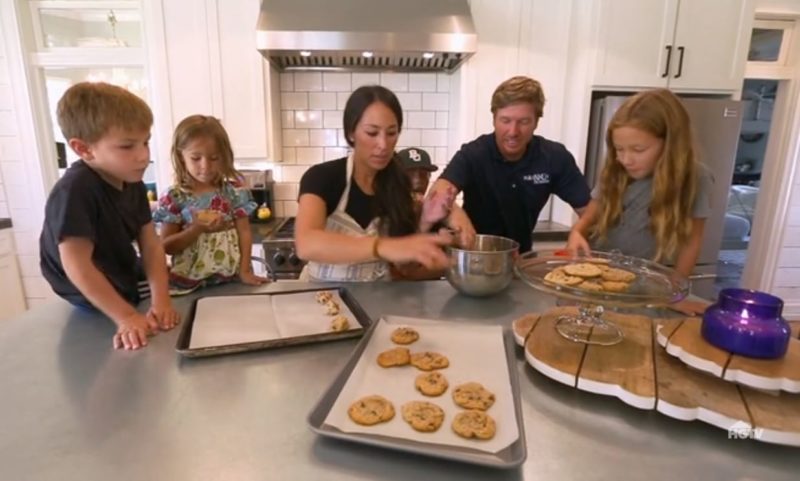 We sometimes see the back of the farmhouse on the show when Joanna consults with clients: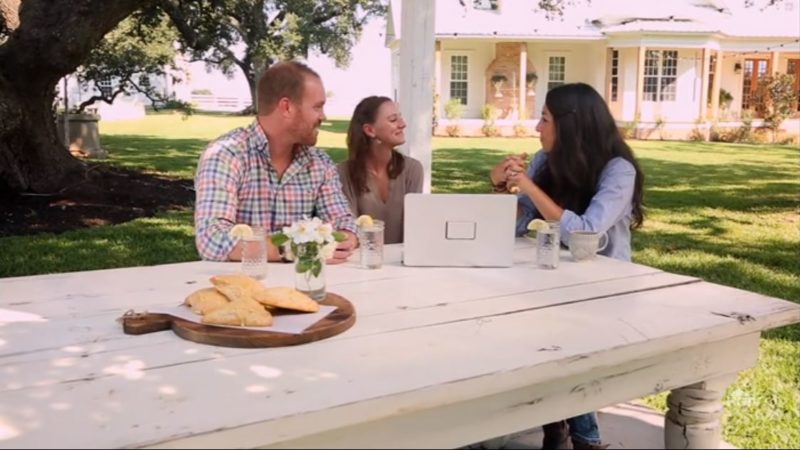 Chip is always surprising them with new animals on Magnolia Farm: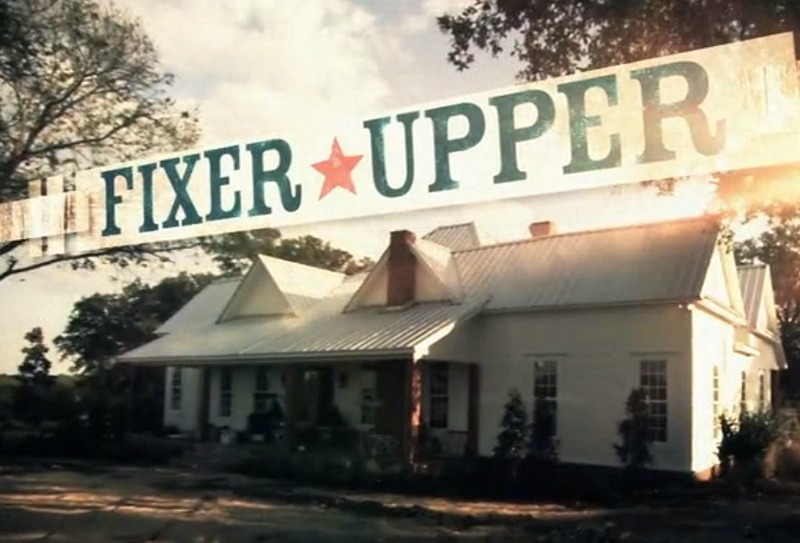 They own Magnolia Homes, which provides residential and commercial remodeling, design and new home construction.
They offer real estate services in the Central Texas area through Magnolia Realty.
They host HGTV's most popular show. 
And oh, yeah, they have four young children and a farm to take care of, too. Whew. (Update: Make that five!)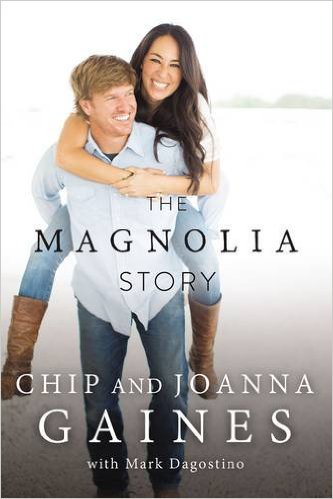 *UPDATE: They now have a book called (Amazon affiliate link) The Magnolia Story.

You guys asked me so many questions about the show, I wrote another post answering them.

Visit HGTV to see more farmhouse photos by Zach DeSart, as well as their website Magnolia Homes.