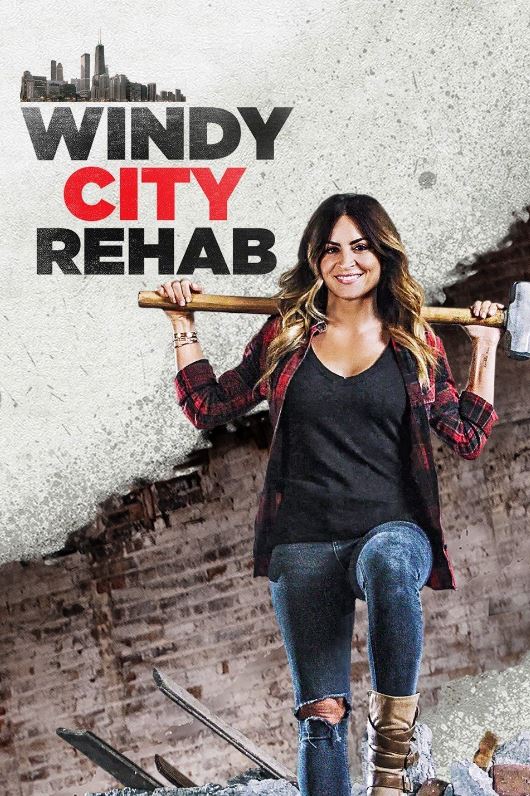 HGTV's "Windy City Rehab" pulled in over 24 million viewers in its first season. Now it's back for a second as designer Alison Victoria and contractor Donovan Eckhardt face lawsuits and financial challenges.
Last year the city of Chicago suspended permit privileges and issued a dozen stop-work orders at Windy City Rehab properties. Some residents filed a petition against one of their projects, claiming it was "ruining the character of the block." And now some unhappy homeowners are suing them over "major construction defects."
The "Windy City" host (full name: Alison Victoria Gramenos) says, "Running a design and renovation business in Chicago is not for the faint of heart. It has tested me in more ways than I could have ever imagined."
Read on for all the details about the show's legal battles and its new season.

HGTV's "Windy City Rehab" Is Back for Season 2

On "Windy City Rehab," designer Alison Victoria often takes run-down houses in the city of Chicago and updates them with more contemporary design.
But in the second season premiere, she tackles a project on Wood Street that was newly built on a lot where a smaller house had stood. She needs to get it done and ready to sell as quickly as possible on a tight budget.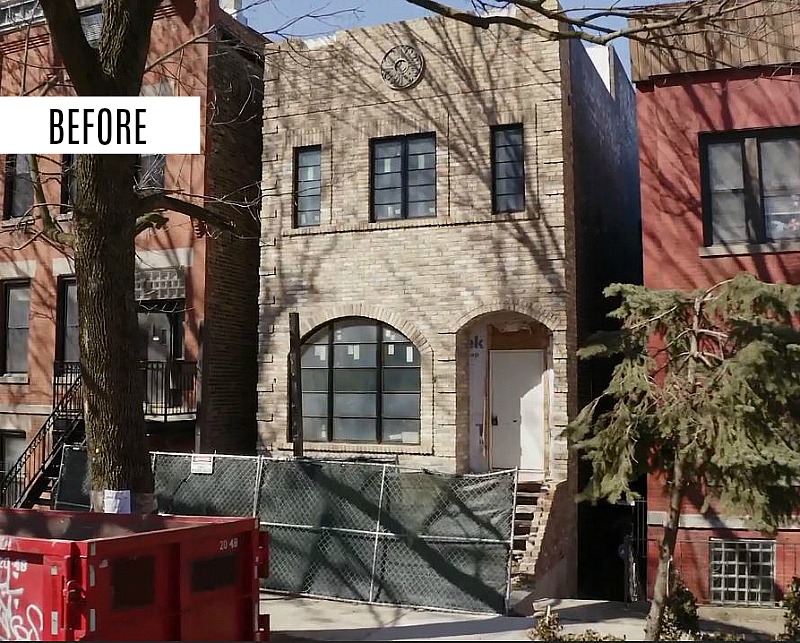 In the episode, she paints the brick house black and gives it a bronze front door: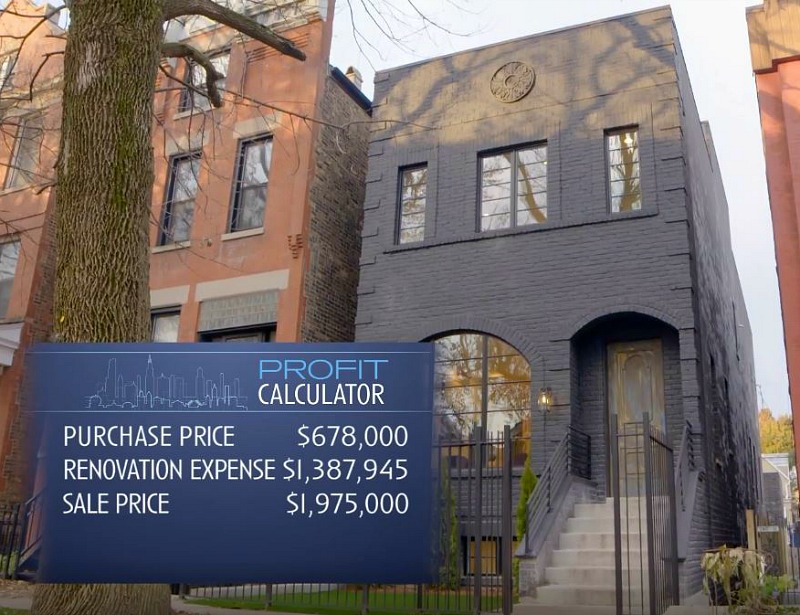 She designed the white kitchen with a custom-built range hood and gold accents: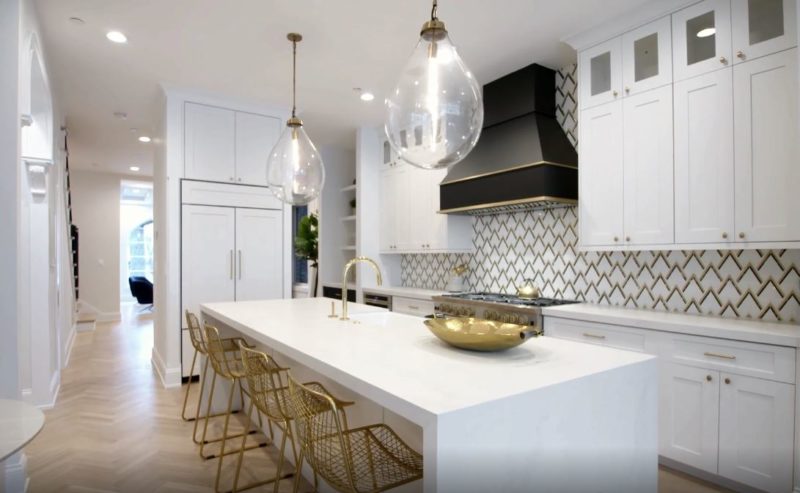 Carpenter Ari Smejkal created built-ins and bookshelves in the family room: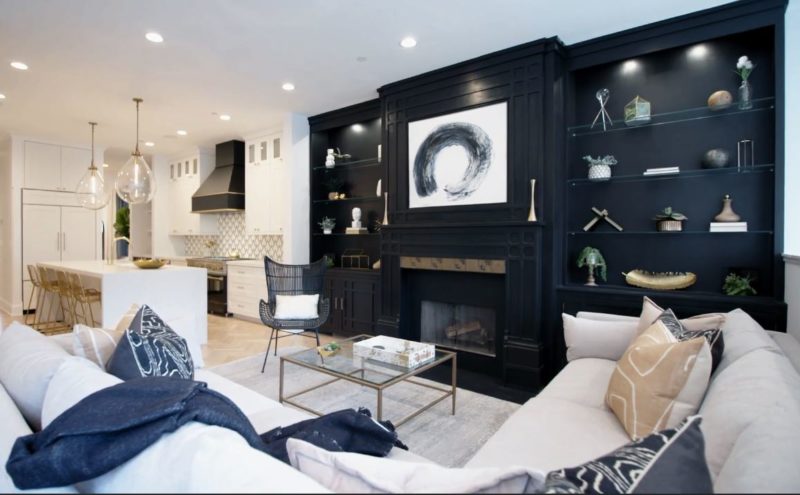 The house at sold in late 2019 for $1.975 million, just shy of the $2 million she was asking.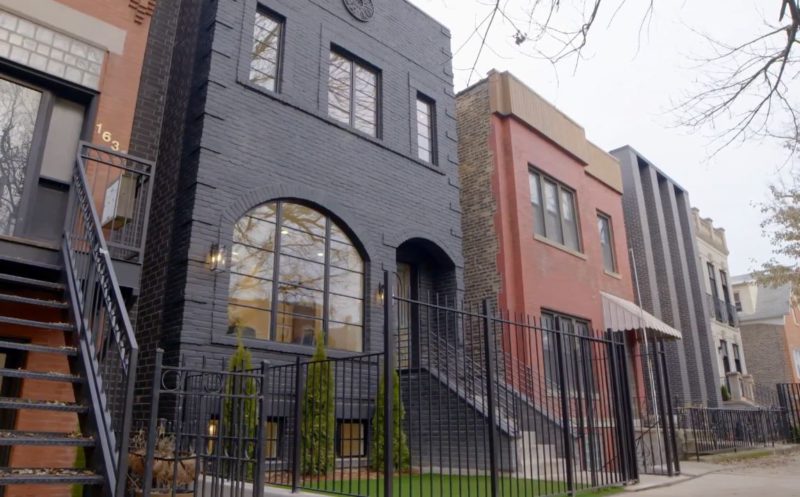 Challenges Facing "Windy City Rehab"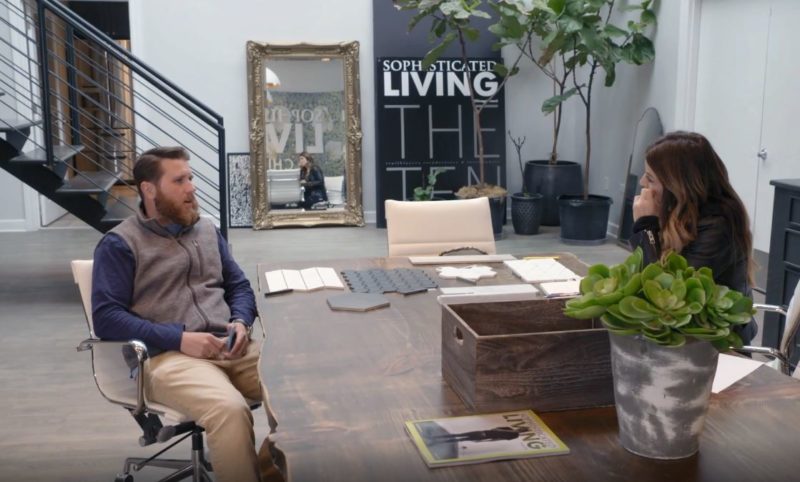 In the second season she's facing bigger challenges than just rehabbing and designing houses, though. And "Windy City Rehab" lets the drama play out onscreen.
In the first episode Alison learns a crucial loan application has been denied. And that most of the money that was earmarked for finishing the house on Wood Street was diverted into her construction partner Donovan Eckhardt's company.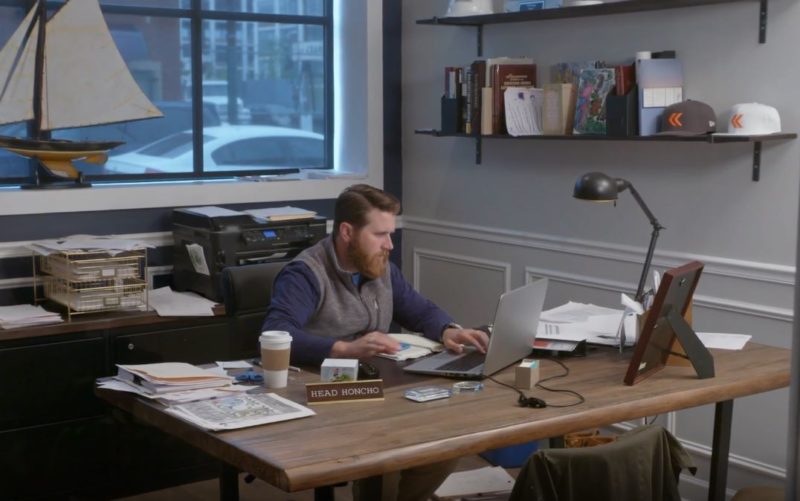 Alison admits that sometimes she'd like to "rip his face off."
"I don't know what to believe anymore. For so long, I was letting him run all the budgets, do all the bank draws, deal with the bank accounts and I was just designing. It's been shocking."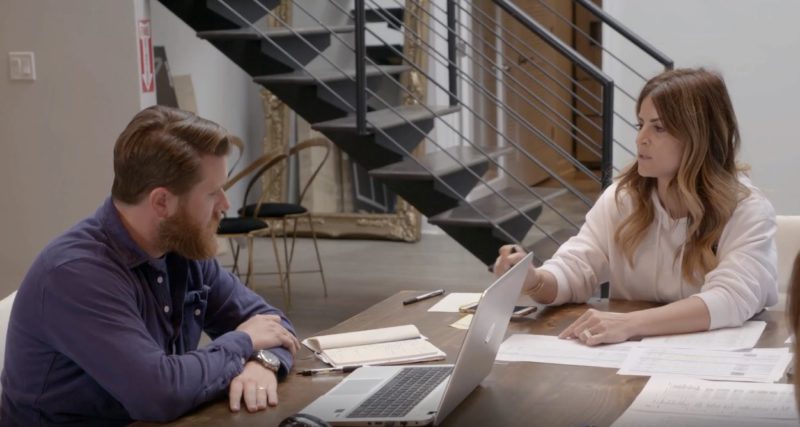 Eckhardt kind of disappears halfway through the episode and she's left to finish the Wood Street project on her own. She has to get creative with a shoestring budget and a smaller crew.
She discusses the difficulty of moving forward without him: "We have twelve companies together because each house is a different LLC. How do you get out of that? All of a sudden the dust starts to settle, you start seeing the light. I kept making up excuses."
It's unclear whether the contractor will appear in any of the remaining episodes.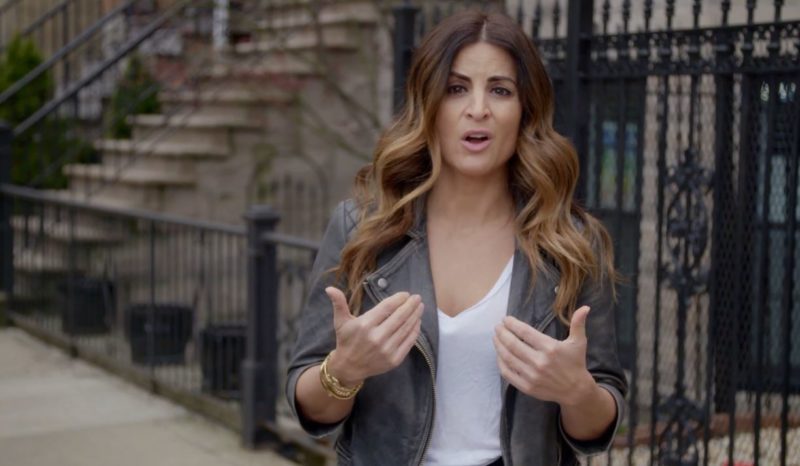 There are other challenges facing "Windy City Rehab," as well.
Only 8 of the 15 properties she owns have reportedly gotten final city approval: "Four others are awaiting final inspections, and three are the subjects of active court cases—including a house from Season 1 which has a 'dilapidated and dangerous' porch, according to the city."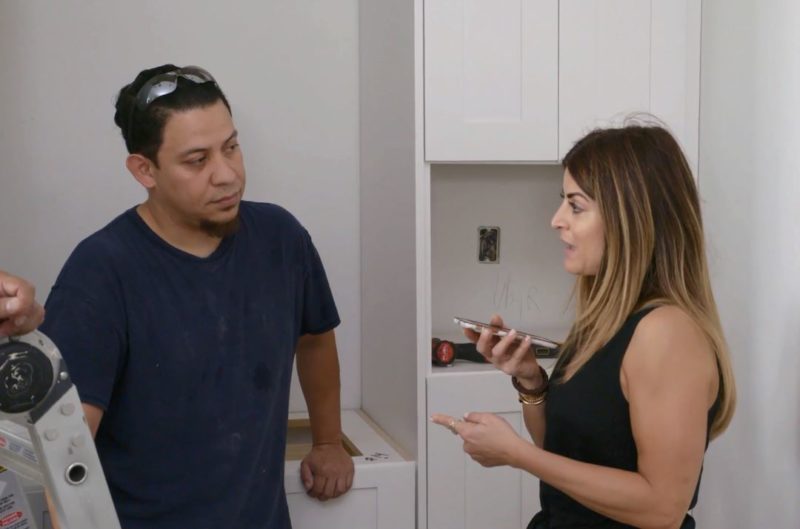 "Windy City Rehab" Lawsuits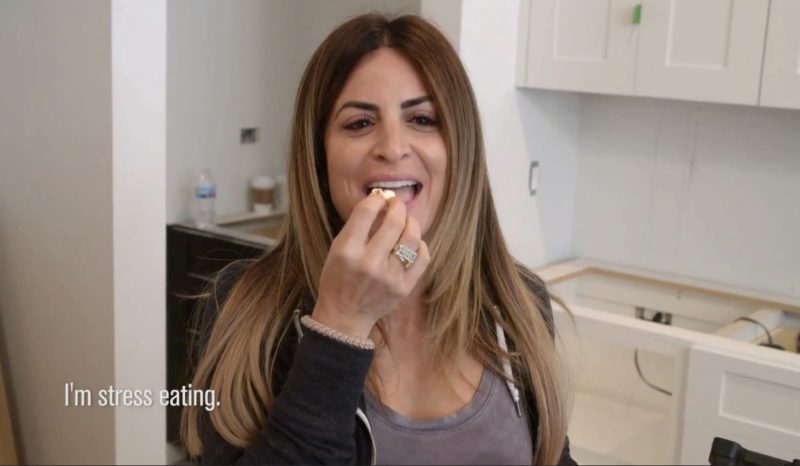 Lawsuits have added to the drama, as well.
A couple has sued Alison Victoria Gramenos, Donovan Eckhardt, and contractor Ermin Pajazetovic for selling them "a defective $1.3 million property."
Their attorney said, "The Morrisseys have not enjoyed a single day in their 'new' home without being troubled by major construction defects. In fact, on the day they moved in, an upstairs shower drained through the kitchen ceiling. Since then, there have been a cascade of issues coming to light including water infiltration, rotting windows, and masonry, to name a few."
The couple didn't want to appear on the show, so they were portrayed by actors in the episode about their house. (Welcome to Reality HGTV!)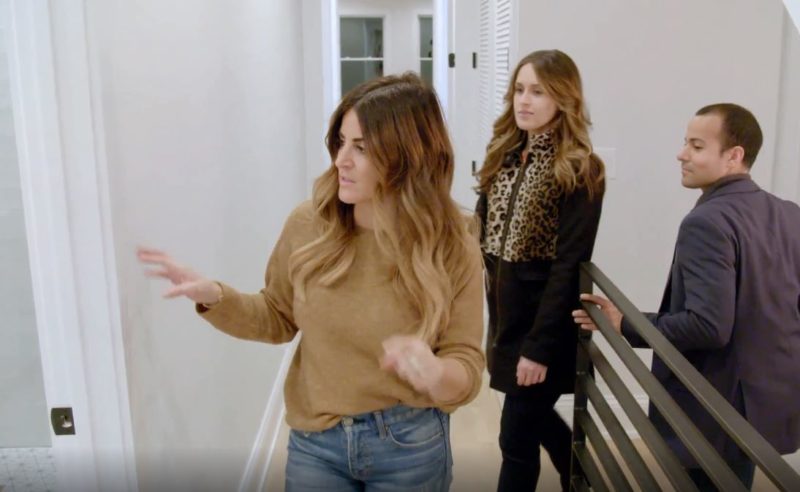 A second couple has also filed suit against them and HGTV for "defective and incomplete work." They complained about dozens of issues, including water damage, sewage odors, and mold.
(In the first episode of season two we see Alison discovering all sorts of problems, irregularities, and unfinished work in the house on Wood Street when she takes over.)
The legal woes continue. Contractor Pajazetovic's company has sued Eckhardt for unpaid work, while another claim accuses Pajazetovic and Eckhardt of diverting funds.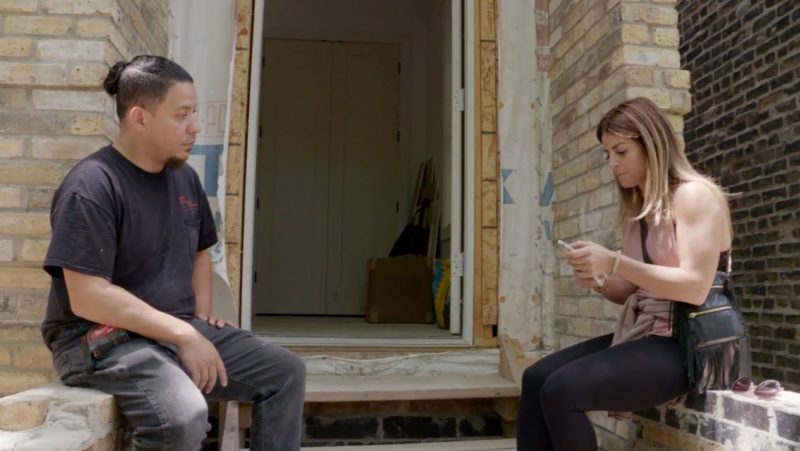 In five new 90-minute episodes premiering Tuesday, Sept. 15, at 9 p.m. ET/PT, as Alison continues her work to transform historic fixer-uppers, she must manage a strained business relationship, contend with permit delays and battle stop work orders. During the season, unprecedented setbacks put the skilled designer's reputation and livelihood on the line, but Alison loves her city and won't give up without a fight.
Despite dealing with multiple unexpected challenges, Alison is all in to restore older homes in the community. To attract high-end buyers, she relies on her resourcefulness and design expertise to create gorgeous homes with modern layouts and luxurious style. In many cases, Alison adds local character to each property by including such features as vintage fireplace mantles, antique mirrored closet doors and salvaged furniture pieces turned into bathroom vanities.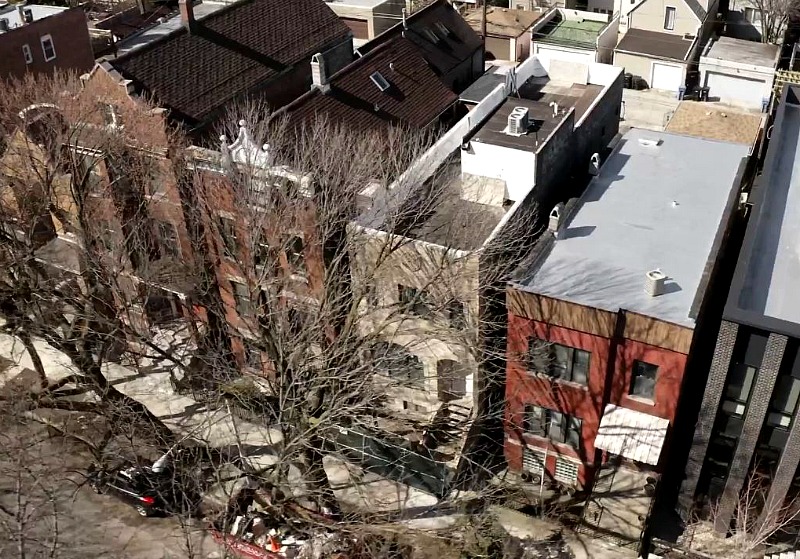 On top of everything else Alison Victoria was dealing with behind the scenes during filming, the house on Wood was broken into while they were finishing it. Thieves took tools and everything else they could carry out of it, including a newly installed Quartz countertop.
In the episode she says, "This is not a test that I will fail. You bet your ass I'm gonna do this the right way, and you bet your ass I'm gonna make the right call."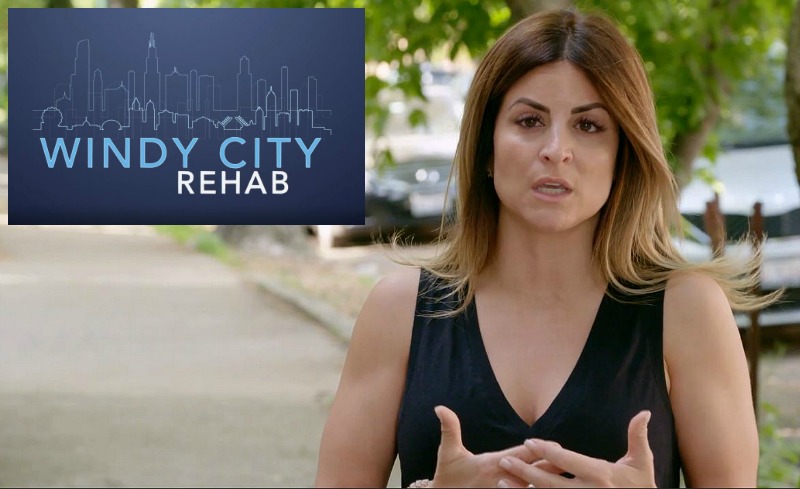 Are you a fan of the show? The first season made Alison Victoria a star, and she's since appeared on other HGTV shows like "Design at Your Door" and "Rock the Block."
The second season of "Windy City Rehab" was originally supposed to have 10 episodes, but it was shortened to 5. They're airing on Tuesday nights, but you can also catch episodes at HGTV.com (if you can put up with all the commercials they make you watch).
You can follow Alison Victoria on Instagram and read more about the second season at HGTV.
Learn more about the legal battles "Windy City Rehab" is facing at Block Club Chicago, Chicago Tribune, TV Insider and in a WGN news report.
Update: Donovan Eckhardt has filed his own lawsuit now. According to Deadline: "The filing asks that Discovery Inc. and Big Table Media award Eckhardt in excess of $2.2 million for actual, punitive and compensatory damages for counts of defamation and 'intentional infliction of emotional distress.'"
P.S. This is not the first HGTV show to be sued over shoddy work. Homeowners who appeared on "Love It or List It" brought a lawsuit against them for "disastrous renovations that left their property irreparably damaged."
Visit my HGTV page to learn about more of your favorite shows,