Actress Renée Zellweger spent years fixing up the 1770 farmhouse in Pomfret, Connecticut, that she bought in 2004, but now she's ready to sell. Her listing agent Jonathan Radford says that Renée's work and travel schedule keeps her from spending as much time there as she'd like.
She's asking $1.5 million for the nearly 39-acre New England estate, which is known as the Cotton Tavern. The listing says the property is "bordered by the picturesque Quinebaug River and surrounded by lush gardens, fields, and woods in a rustic corner of Connecticut."
The property features "a main residence with more than 3,400 square-feet of living space, a guest cottage, recreation barn, swimming pool, and helicopter landing area."

I would love to see this sunroom furnished:
One of my favorite rooms has to be the kitchen:
I love all the windows, the beadboard-paneled ceiling, and the old wood floors.
Zellweger calls Pomfret an old-fashioned American small town: "The seasons and landscape are breathtaking, the quality of life and festive holiday celebrations are of bygone days, and you'll make more true friends in Pomfret within weeks than you would during a lifetime in most other places."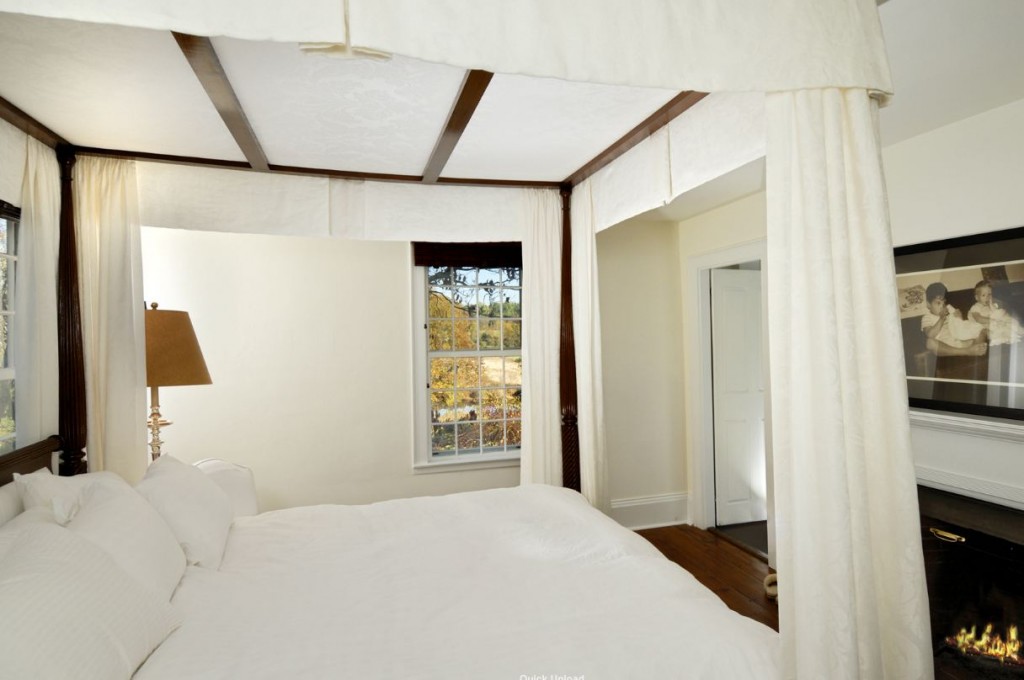 The main house is a Federal-style Colonial built in 1770 but expanded and renovated over the years.
Want it? For more photos and information, check the Coldwell Banker listing.
P.S. Visit Celebrity Houses to see more, including…
We're heading to the polls in the U.S. today. Every November on Election Day, just for fun, I have you vote on something house related.…
Talk about a Power Couple! Alison Pincus is one of the founders of the popular One Kings Lane website, and her husband Mark Pincus started…