Looking for a romantic hideaway? I'm loving this cozy beach hut in North Cornwall. It's a holiday rental, and the listing says, "A natural amphitheater, the Beach Hut is surrounded by cliffs. Set in the middle of a 52-acre site, fall asleep to the sound of the surf outside your window." Sounds good to me. Take a look!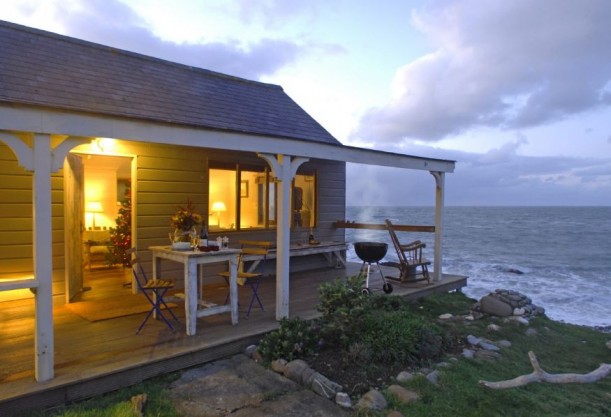 Kate Winslet has reportedly spent holidays here. (It's even smaller than her cozy cottage in The Holiday.)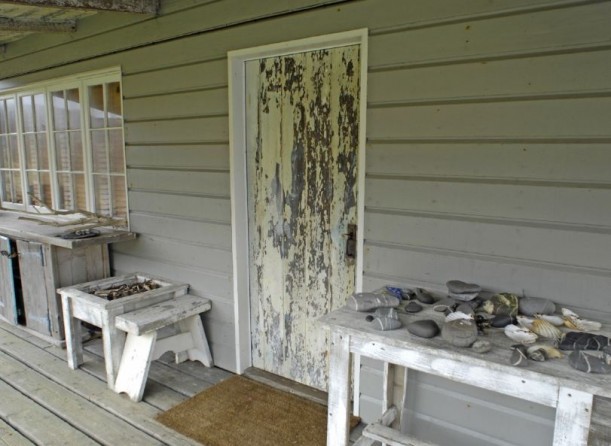 It was also used as a shoot location for a movie with Demi Moore called Half Light.
The cottage, which only sleeps 2, is one open room, with a bed at one end and the kitchen at the other.
The hut has been overlooking the Cornish coast since the 1920s.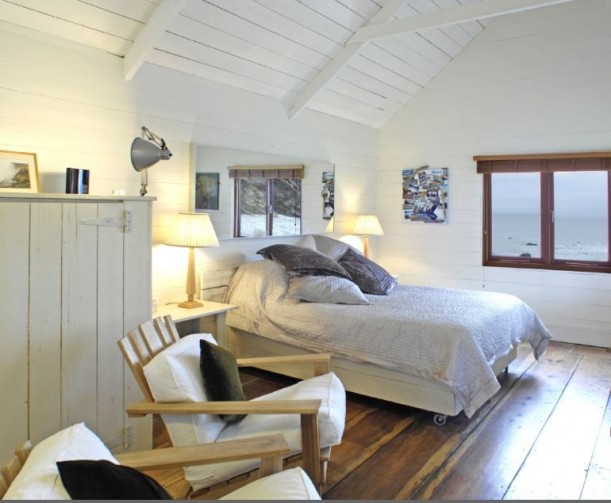 The listing suggests that it would be perfect as a honeymoon cottage or a writer's retreat.
The bathroom, which isn't shown, is "a separate small wet room with shower sink and toilet."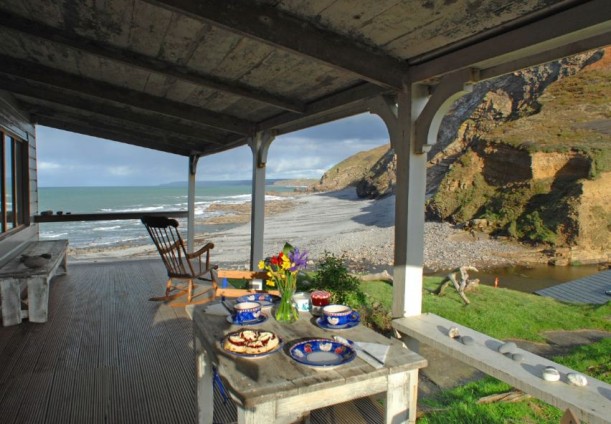 Want to take your next holiday here? Visit Unique Home Stays for more photos, rates, and information about the Beach Hut. Check out how it looked in the 2006 thriller Half Light with Demi Moore in my post about it here.

You might not recognize it by name, but if you read as many shelter mags and blogs as I do, I bet Magnolia Pearl Ranch…
This charming thatched-roof country house in the Cotwolds, known as Old Fox Cottage, looks like the perfect place to take a holiday. The vacation rental…