This charming 16th-century house known as Windmill Cottage sits in the picturesque English village of Turville.
It may look familiar because it appeared on the popular BBC sitcom "The Vicar of Dibley," which starred Dawn French as the unconventional Vicar Geraldine Granger. The cottage belonged to Jim Trott on the series, played by Trevor Peacock.
It's now available to rent in Buckinghamshire, England, about an hour outside London. Take a look!

Windmill Cottage from "The Vicar of Dibley"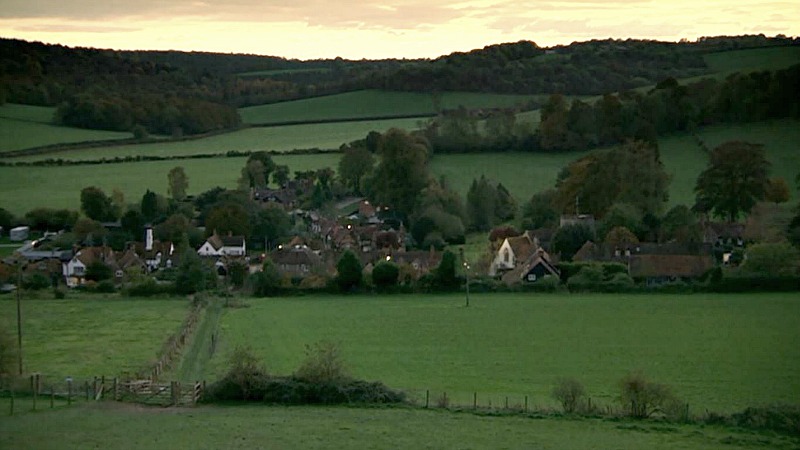 The country village of Turville has been a popular filming location for other TV shows, too.
In this screenshot from "Vicar of Dibley" (below) you can see the street that Windmill Cottage is on: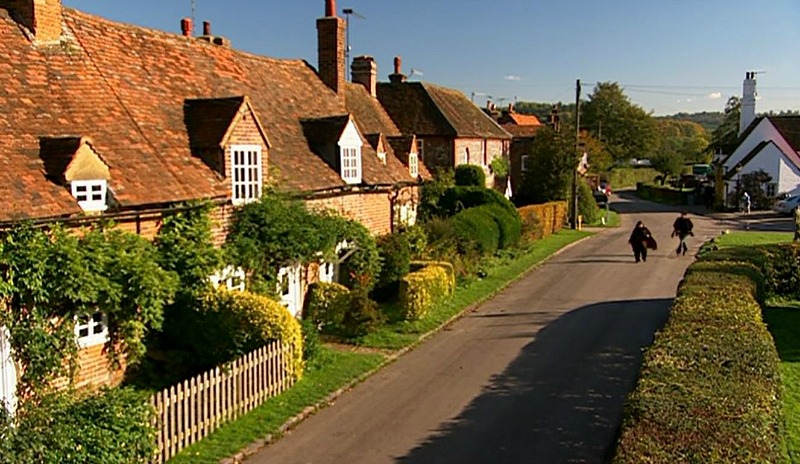 An idyllic character cottage in the delightful village of Turville. Set on a quiet road overlooking the church and vicarage from The Vicar of Dibley and the windmill famously featured in the much loved film Chitty Chitty Bang Bang. The house has been beautifully finished throughout with excellent fixtures and fittings whilst tastefully maintaining the original character features.
The property offers a comfortable sitting room with a log burner set in an attractive fireplace. Open plan to a well sized kitchen with a dining table, plenty of workspace and French windows leading to the rear garden. There is a double bedroom with a built in wardrobe and doors to the garden. An adjacent bathroom offers a bath with overhead shower and some storage.
To the first floor, the master bedroom overlooks the village church and features a free standing bath and fitted en suite shower room, cleverly fitted to preserve the character of the room. There is a third double bedroom overlooking the countryside with views up to the windmill.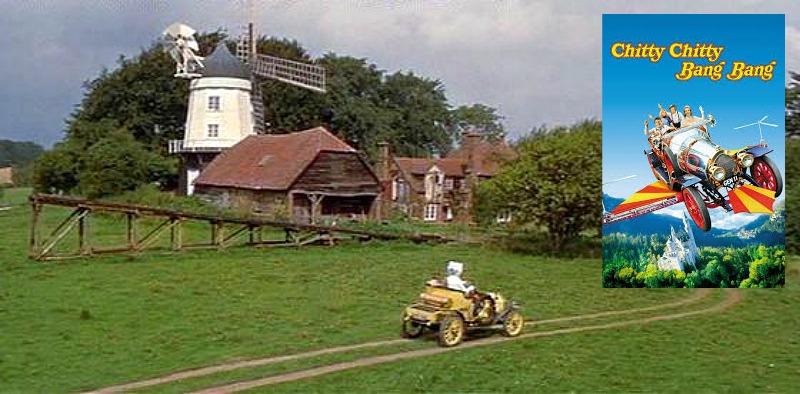 You can see Turville Windmill from the house, featured in the Dick Van Dyke classic Chitty Chitty Bang Bang. I'm guessing that's where Windmill Cottage got its name!
St. Barnabas Church and the vicarage on the sitcom sit across the road from the cottage: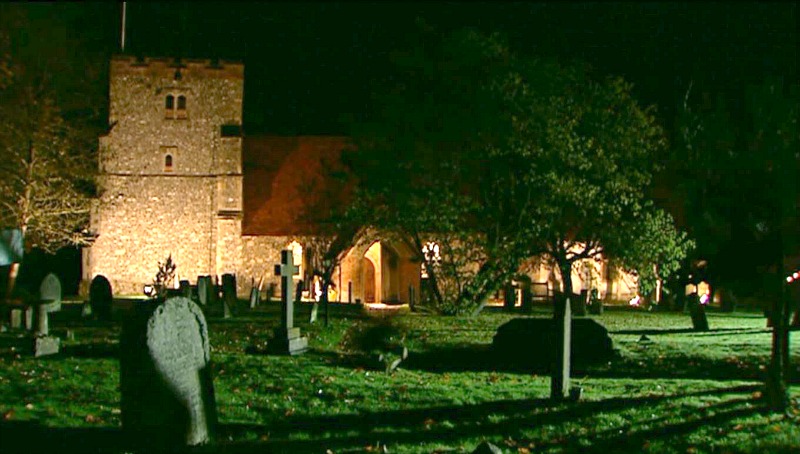 This is the exterior of the vicarage where Geraldine Granger lives on the show:
And just for fun, I snapped a couple of shots of her colorful living room, too: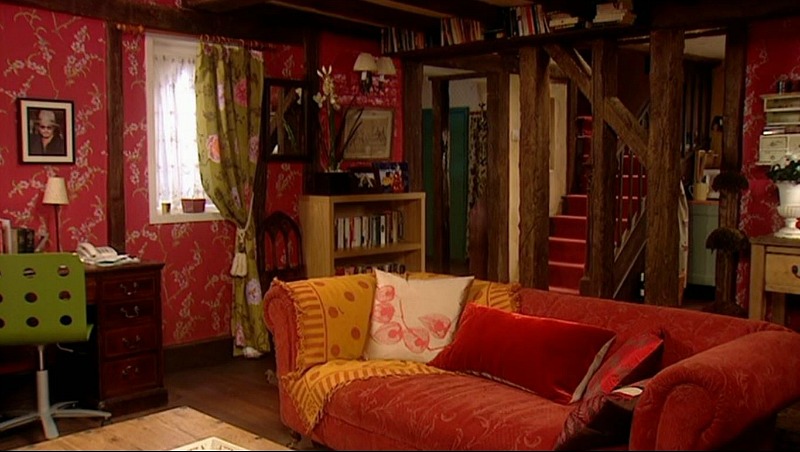 In a Christmas Special, Richard Armitage plays an accountant who moves to the village and woos Gerry: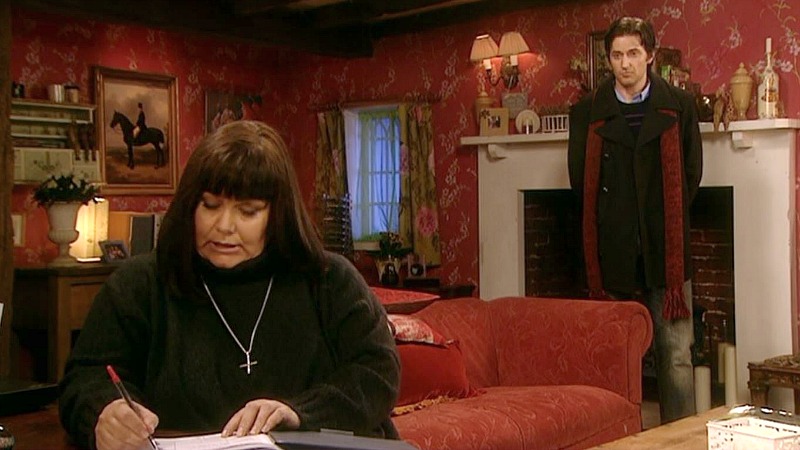 I've been obsessed with him a fan of the actor since I saw the miniseries North & South.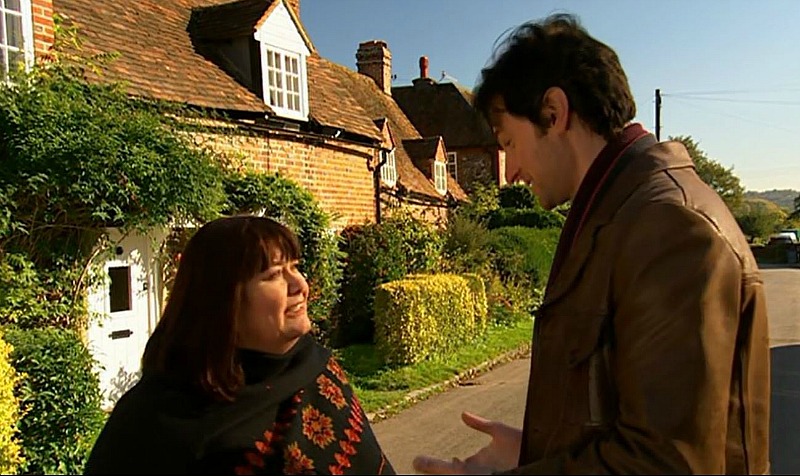 Here's how the village looked in the opening credits of the sitcom: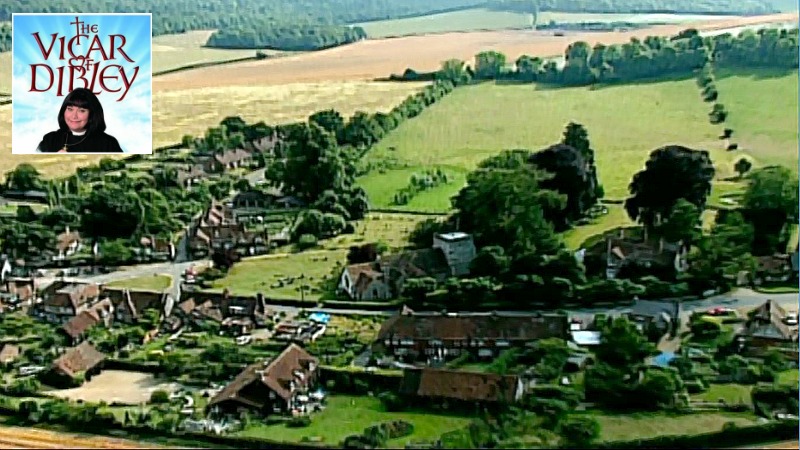 Turville was also featured in the 1944 film Went the Day Well. Here's how the village looked then:
You can also see the church in the movie: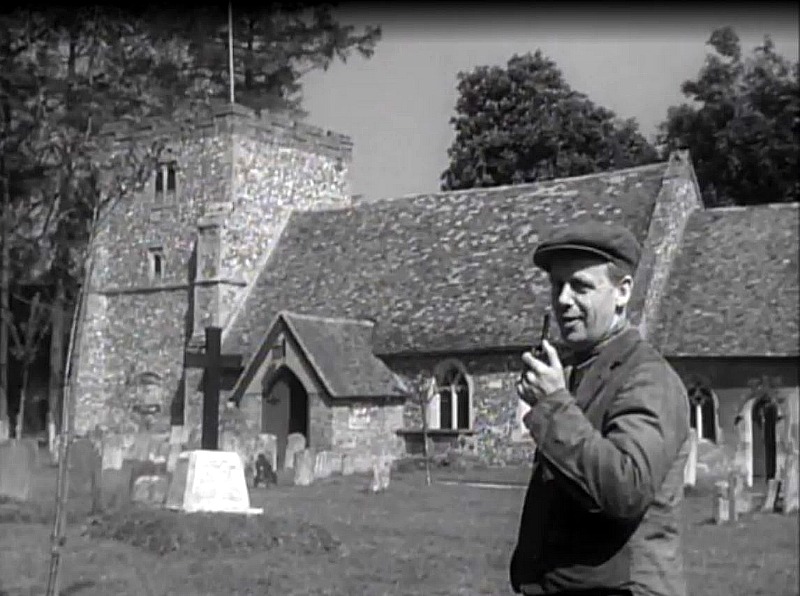 And here's how Windmill Cottage looked in 1944: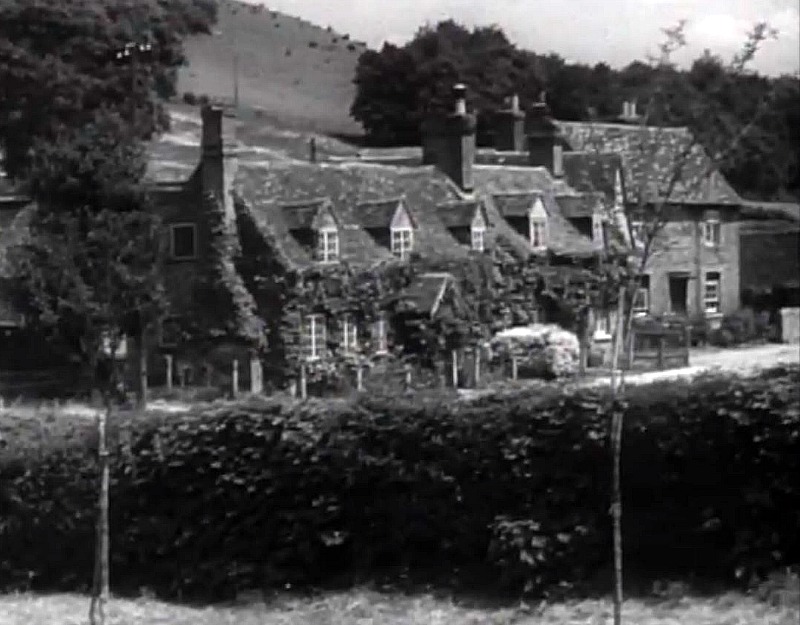 Thanks to John for telling me about the movie. It's fun to see how little has changed in the village since the '40s. I can't get enough of British TV shows, so I'd love a chance to visit this village someday.
For more information about renting Windmill Cottage in Turville,
(Visited 903 times, 4 visits today)