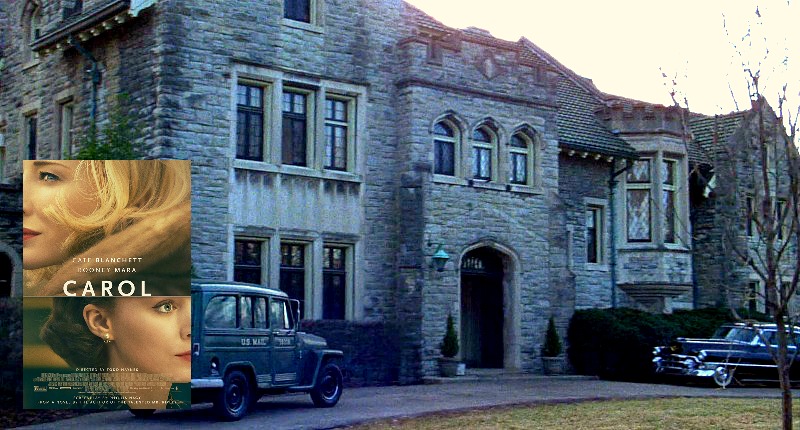 Have you seen the Cate Blanchett-Rooney Mara movie Carol? Then you might recognize the Barrett Estate in Hyde Park, a charming neighborhood on the east side of Cincinnati, Ohio.
This was Carol's grand old house in the movie, and now the real thing is for sale.
The mansion was built in the early 1900s and is kind of a time capsule, not having been updated much over the years. The movie takes place in the 1950s, so it created a perfect backdrop for the story.
Note: This post contains Amazon affiliate links that may earn me commission.

The Barrett Estate from the Movie "Carol"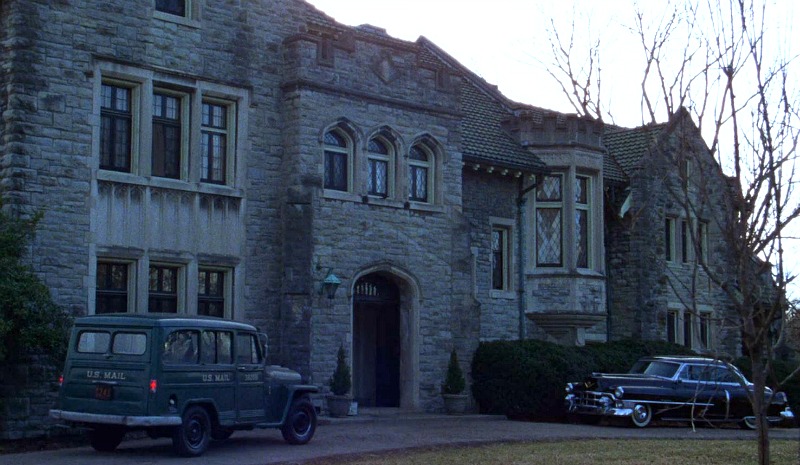 The movie was based on a 1952 novel called The Price of Salt (affiliate link).
It was written by Patricia Highsmith under the pseudonym Claire Morgan.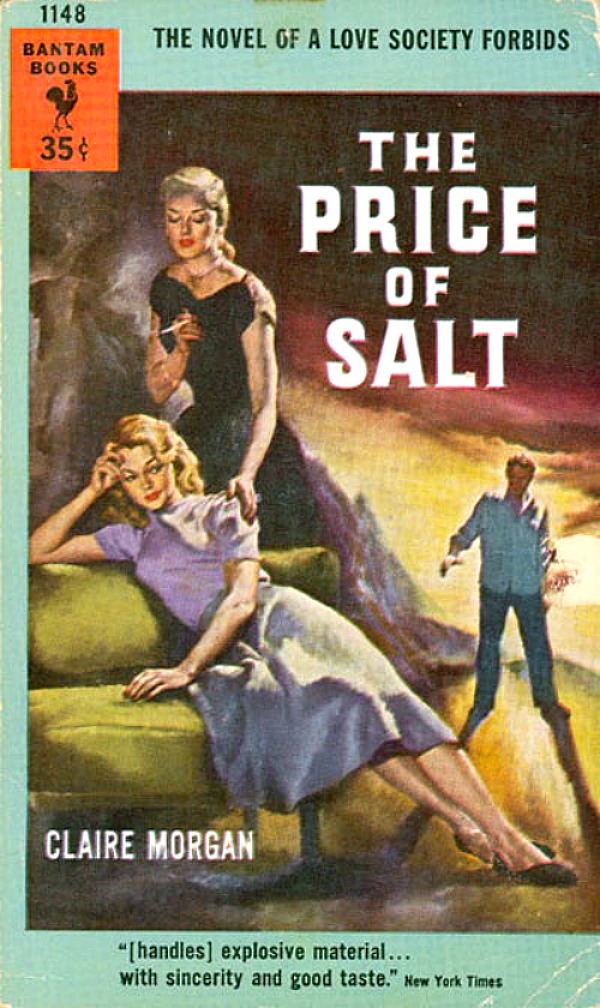 According to an article about the novel in The Telegraph:
The novel The Price of Salt was inspired by a blonde woman in a mink coat who ordered a doll from Patricia Highsmith when she was working as a temporary salesgirl in the toy section of Bloomingdale's in New York City during the 1948 Christmas season. Highsmith recalled feeling "odd and swimmy in the head, near to fainting, yet at the same time uplifted, as if I had seen a vision."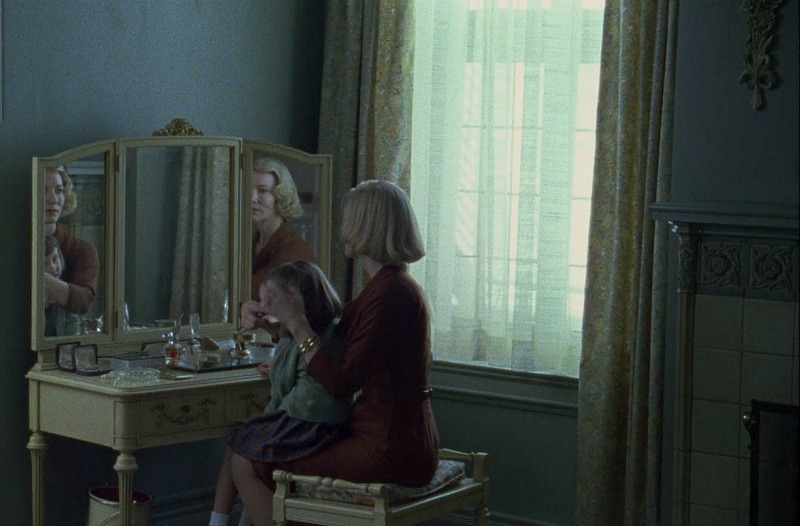 The Barrett Estate is a 9,400-square-foot Hyde Park mansion built in 1905 in the Gothic Revival style by Elzner & Anderson, a Cincinnati-based architecture firm. It was constructed for Mary Hanna, the daughter of financier Henry Hanna.
She had ties to some pretty prominent Queen City players. Her mother, Mary Jane Ellison Hanna, was related to the mother of Anna Sinton Taft, who was the sister-in-law of President William Howard Taft. In 1957, Charles and Mary Barrett bought the estate, raising their six children there.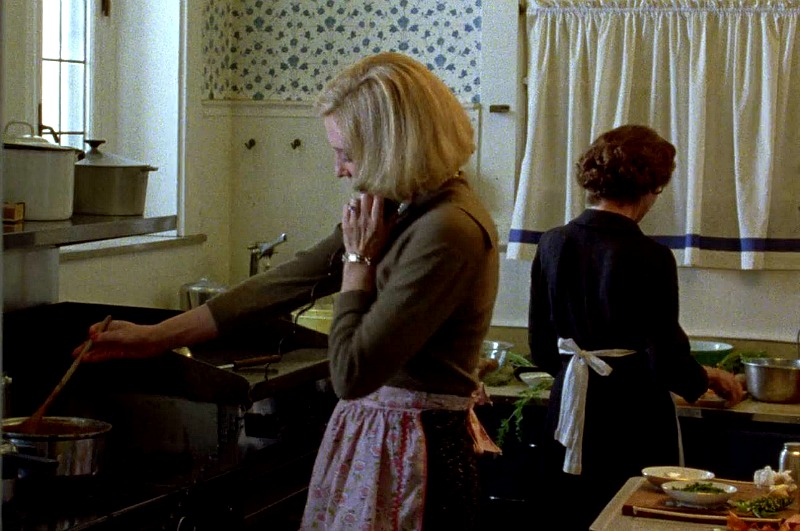 Here's a shot of Kyle Chandler, playing Carol's husband Harge, in the entry hall: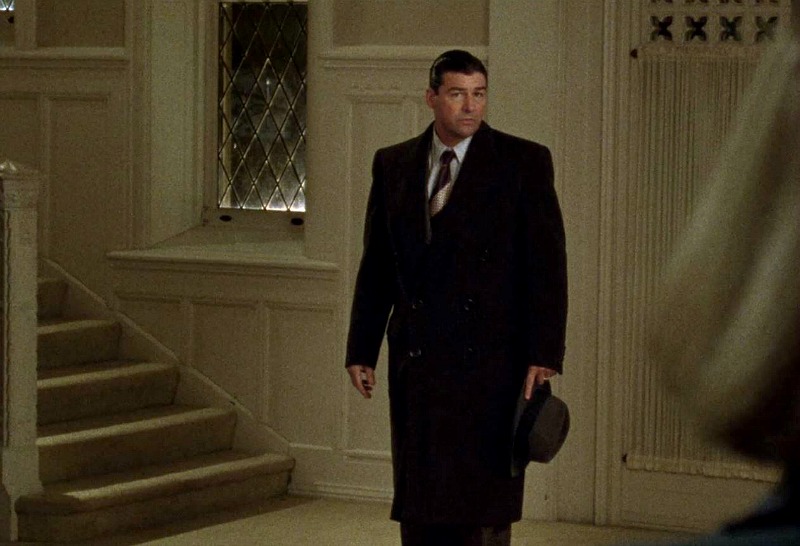 The filming locations for Carol, according to IMDb:
The city of Cincinnati, Ohio, and surrounding areas doubled for 1950s New York City and New Jersey. Shot in the Spring of 2014, filming locations included Downtown Cincinnati, Eden Park, Hyde Park, Over-the-Rhine; and cities of Cheviot, Hamilton, Lebanon, and Wyoming. Additional filming locations included northern Kentucky: town of Alexandria.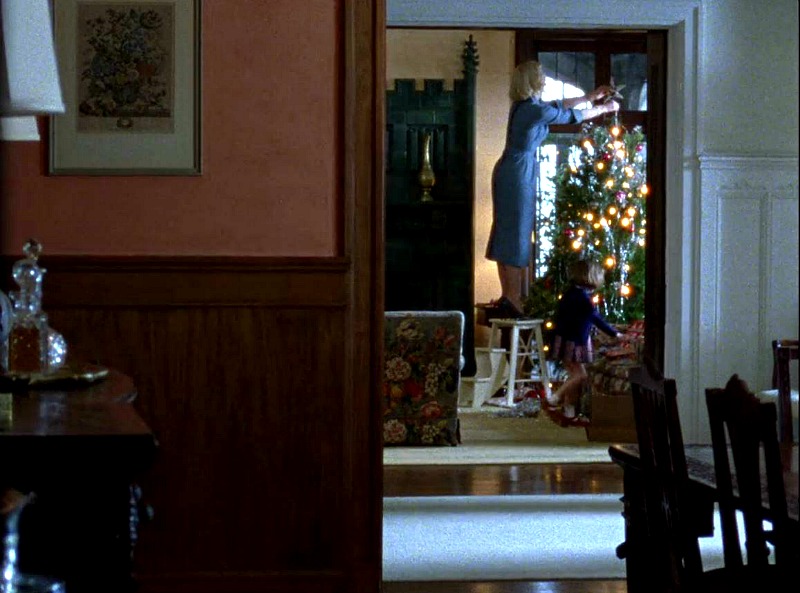 The Production Designer for Carol was Judy Becker.
The movie was shot on Super 16 millimeter film to give it the look of photographic film from the '50s.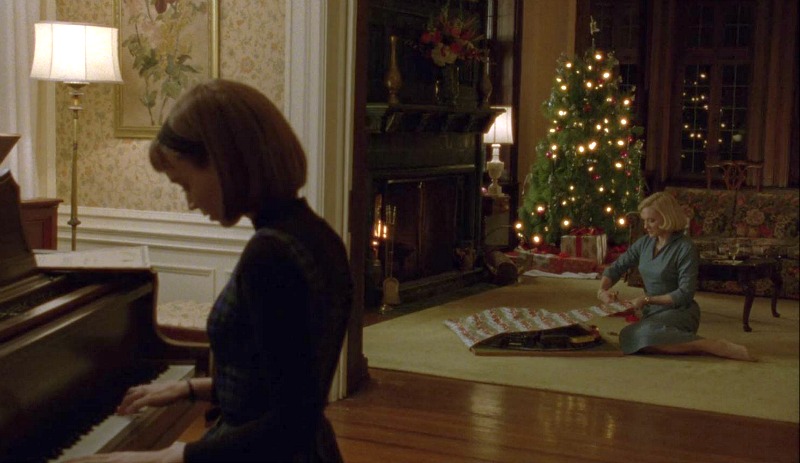 I was excited to spot my vintage Colonial Playsteel dollhouse from the 1940s in this scene: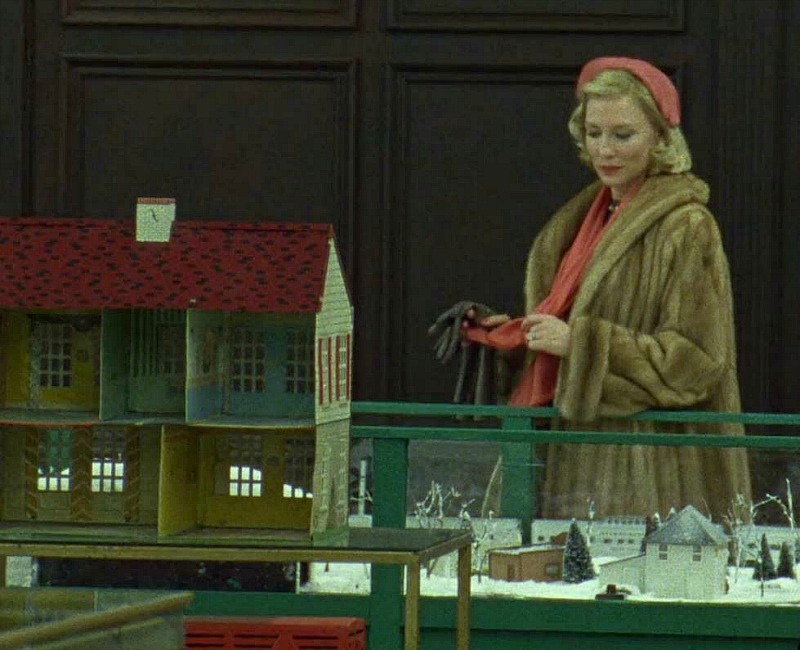 It looks just like mine!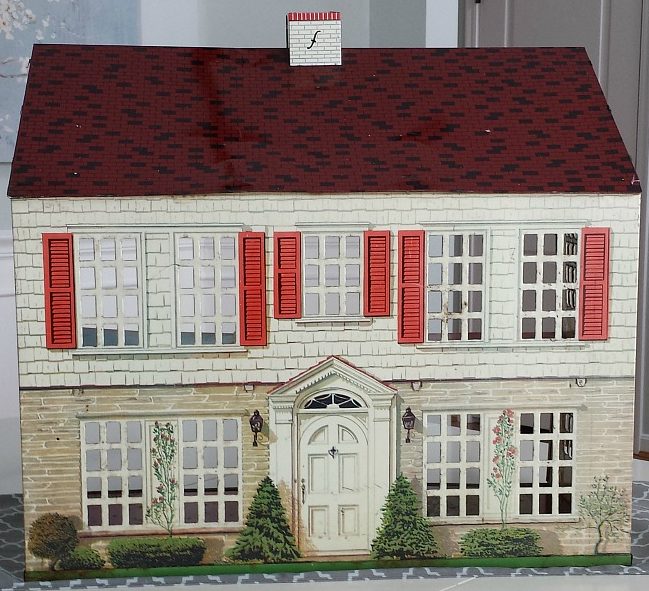 Here's an old Woolworth's ad I found for it: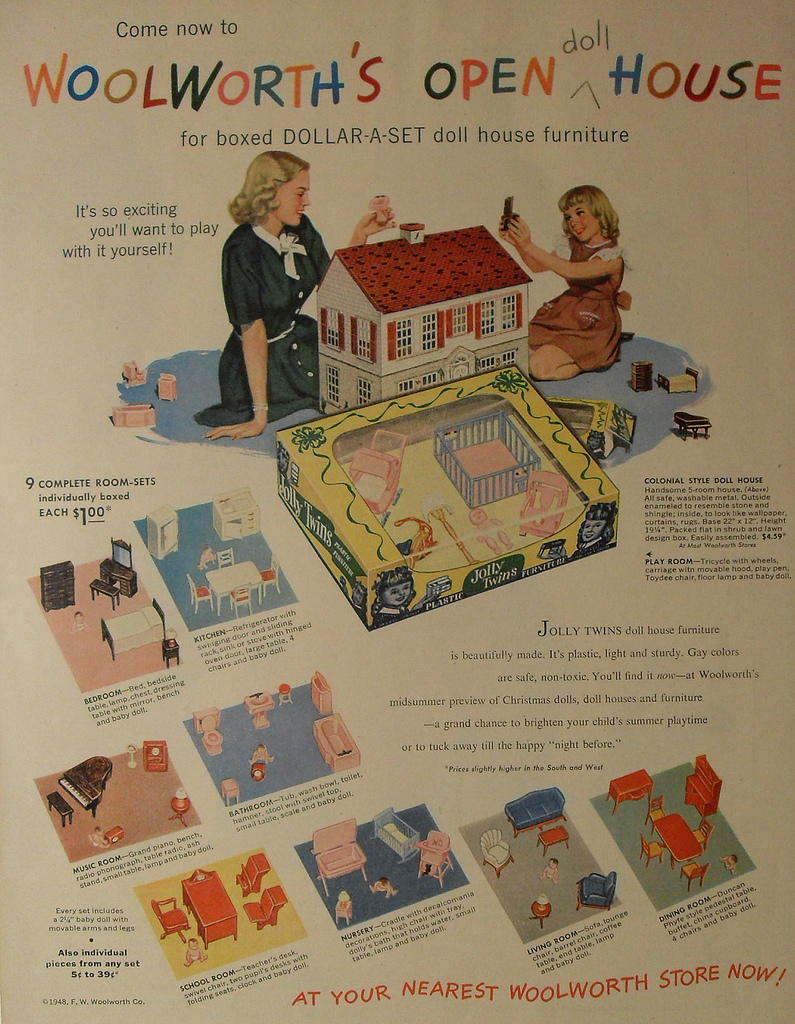 Isn't that fun?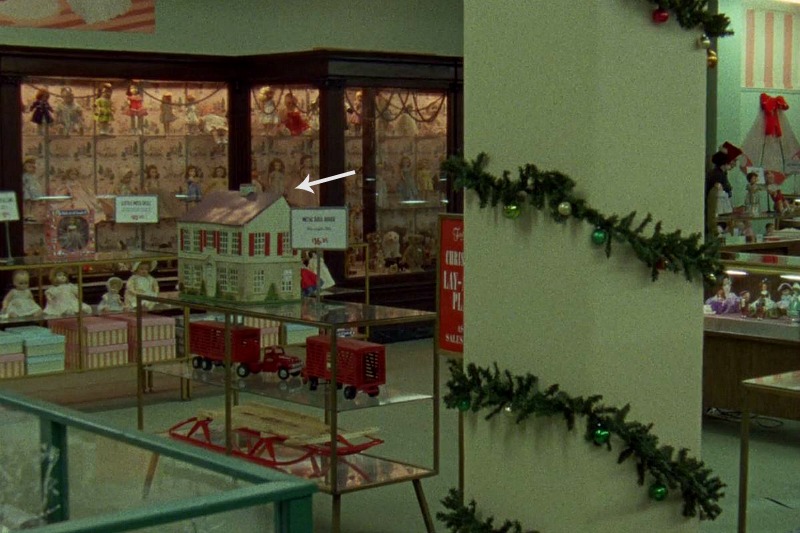 Carol is streaming on Netflix right now if you want to see it.
It was nominated for 6 Oscars. It's kind of slow and moody but pretty to look at. I loved the sets and vintage 1950s clothes.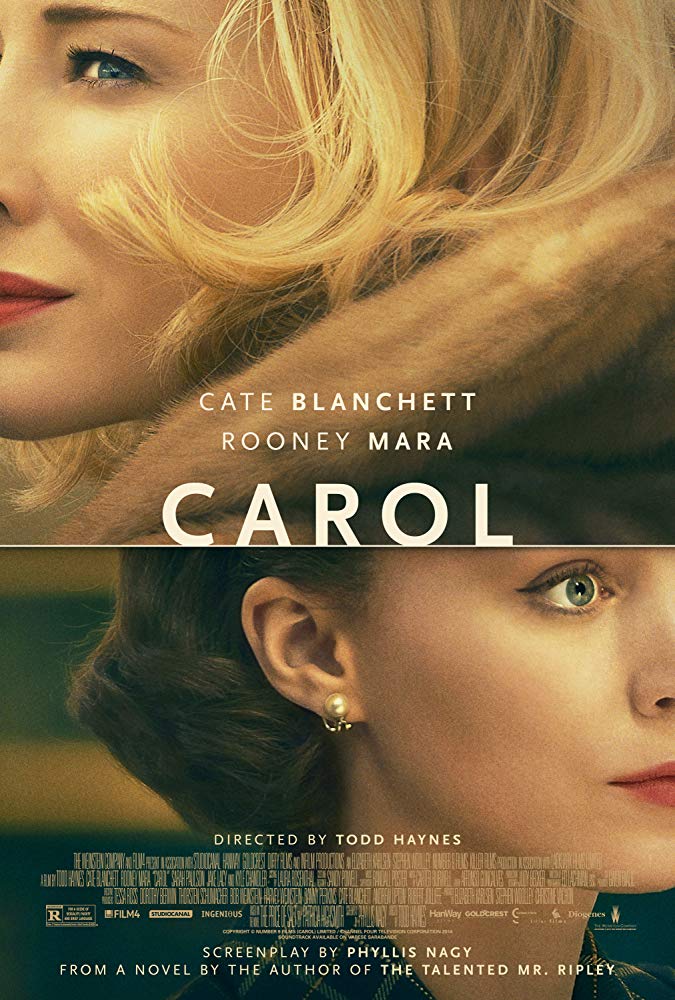 The house sits on about 2.5 acres, and there's a view of the Cincinnati skyline in the distance.

There are 6 bedrooms + 5.5 baths. For photos and more information about the Barrett Estate

at 2581 Grandin Road, check the Sibcy Cline listing held by Julie K. Back,