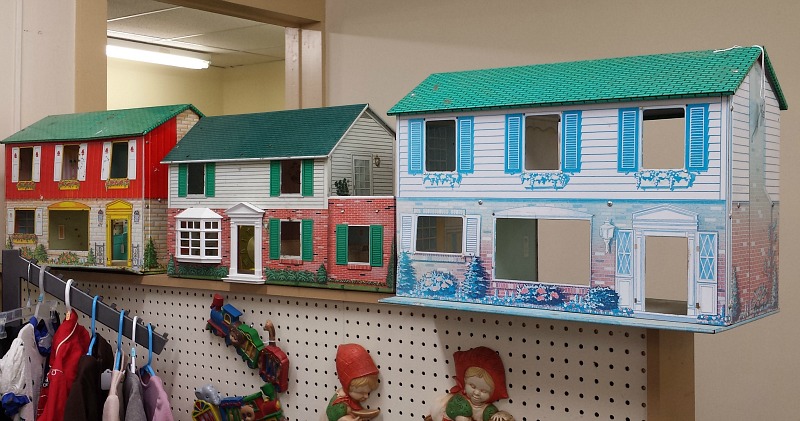 My daughter Lily and I recently spent a leisurely afternoon exploring the booths of a local antiques store. We were delighted to find lots of vintage dollhouses for sale on the second floor of the shop, and she thought we should buy one (or three).
I told her you don't have to own everything you like to appreciate it, and that if we snapped some photos, that would be good enough. This is a common disagreement between Lily, the collector, and me, the minimalist.
She rolled her eyes and said, "I know you think that, Mom." (Ha.)

Vintage Dollhouses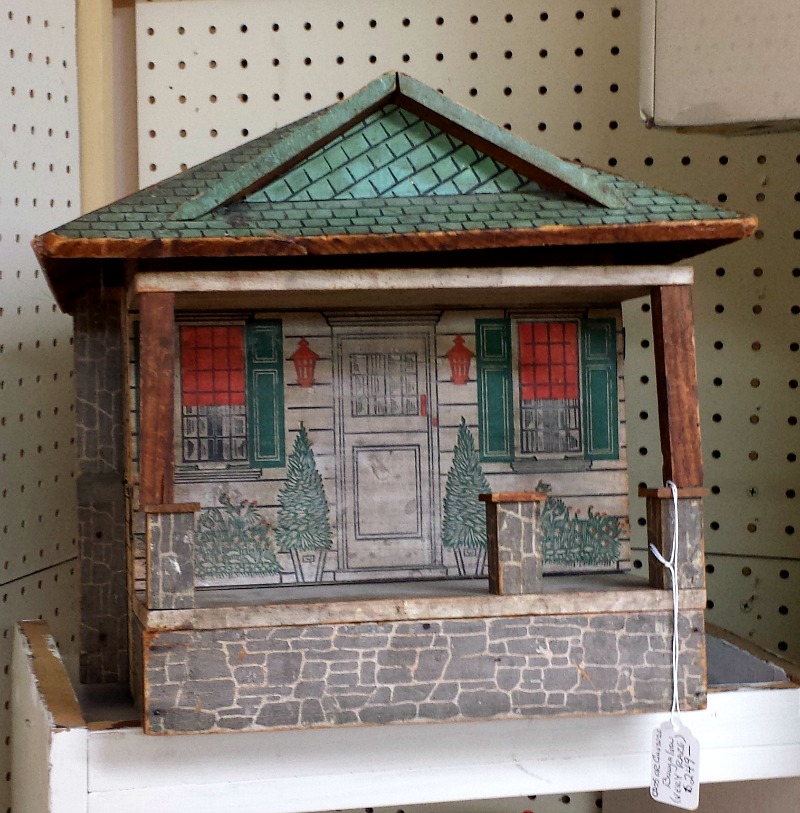 I was captivated by this rare Craftsman Bungalow (above) but didn't have $249 to spend on it.
Most were newer, though, like this one from the 1960s: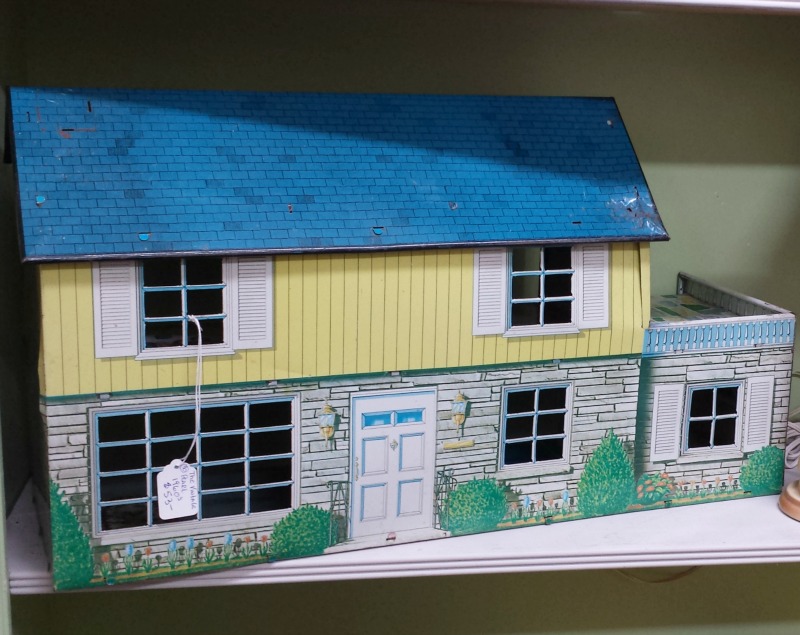 Lily was urging me to buy one, but I was resisting until I turned the corner and saw this: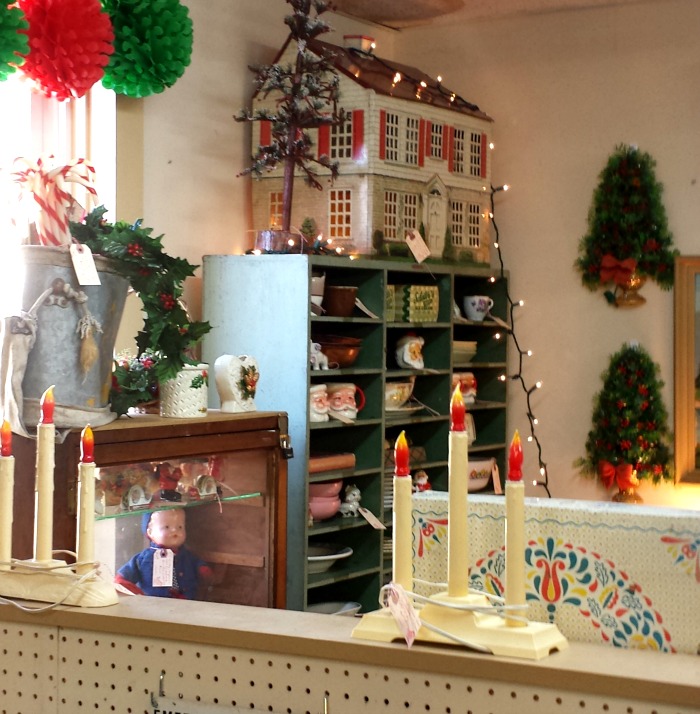 The tag said it was a "Playsteel Tin Lithographed Colonial" from the 1940s: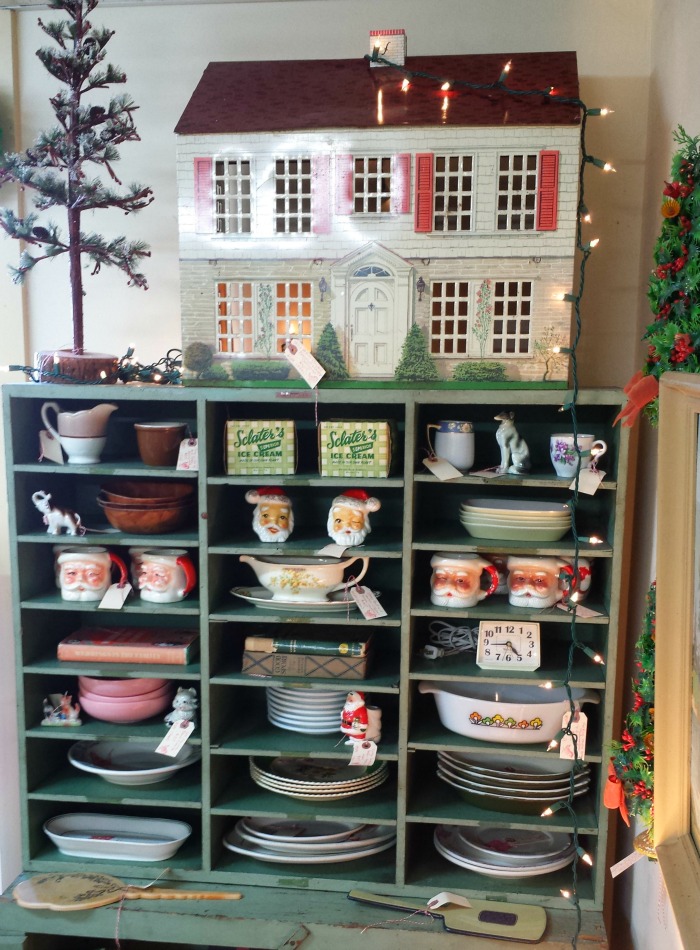 I loved it.
It was dinged up and rusty in places, but it was only $50, so it was cheaper than others we'd seen. I kept trying to walk away from it, but Lily wouldn't stop whispering in my ear, "We can't leave it, Mom! It's perfect for us!"
I decided she was right. I couldn't resist. I bought it and brought it home.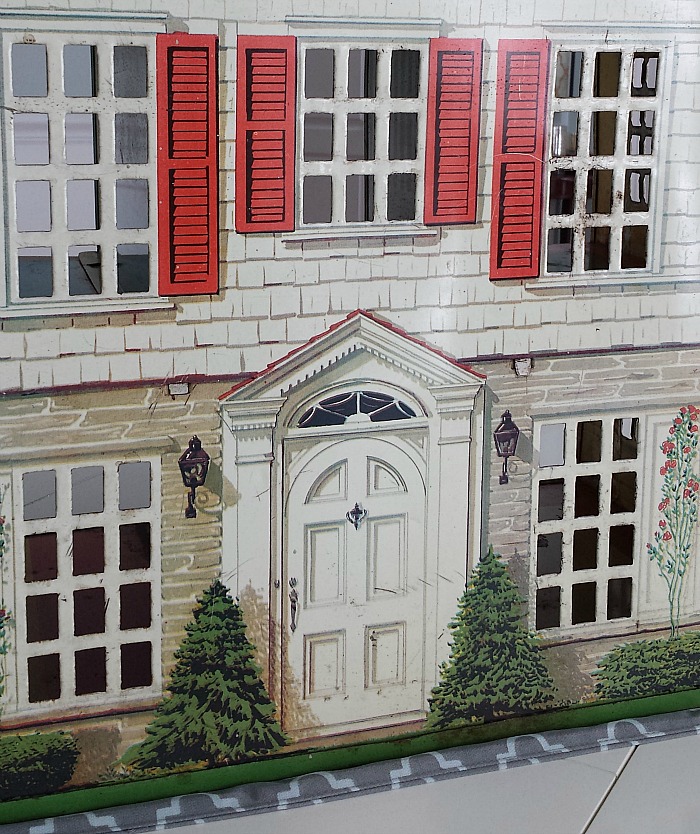 Woolworth's sold it in 1948, and I was thrilled to find this old ad for it: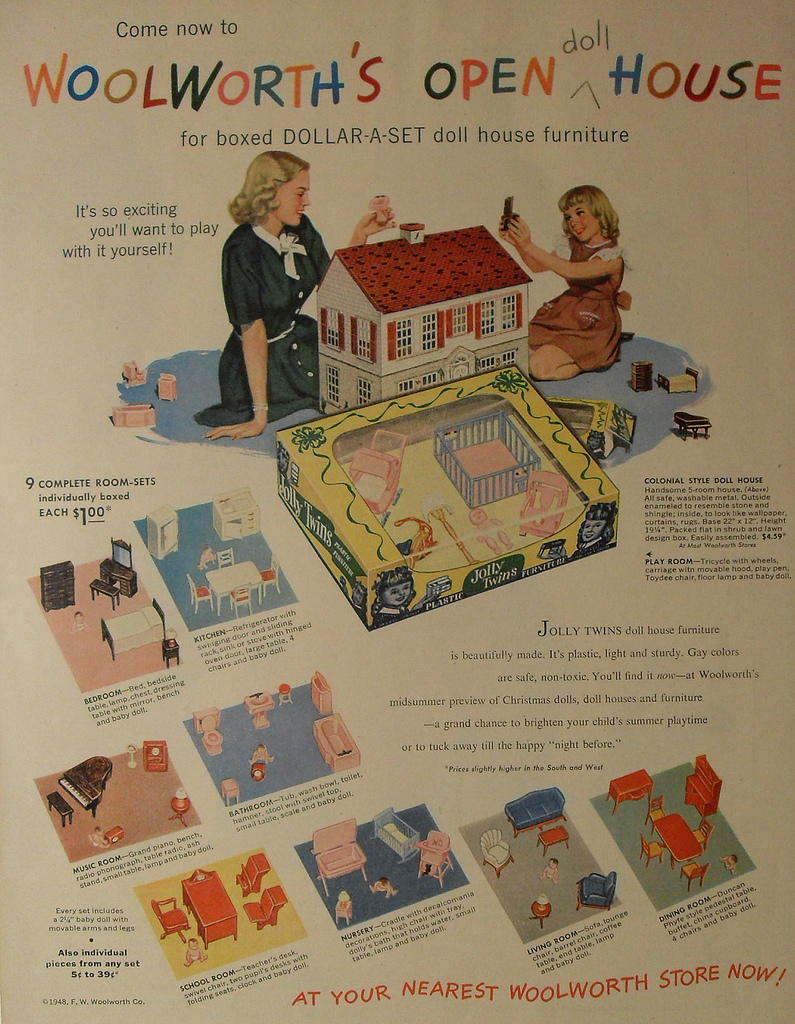 You could buy the furniture for each of the 5 rooms in the house for only $1 apiece:
Mine's a bit rusty and warped on the inside, but you can still see the original graphics in the rooms: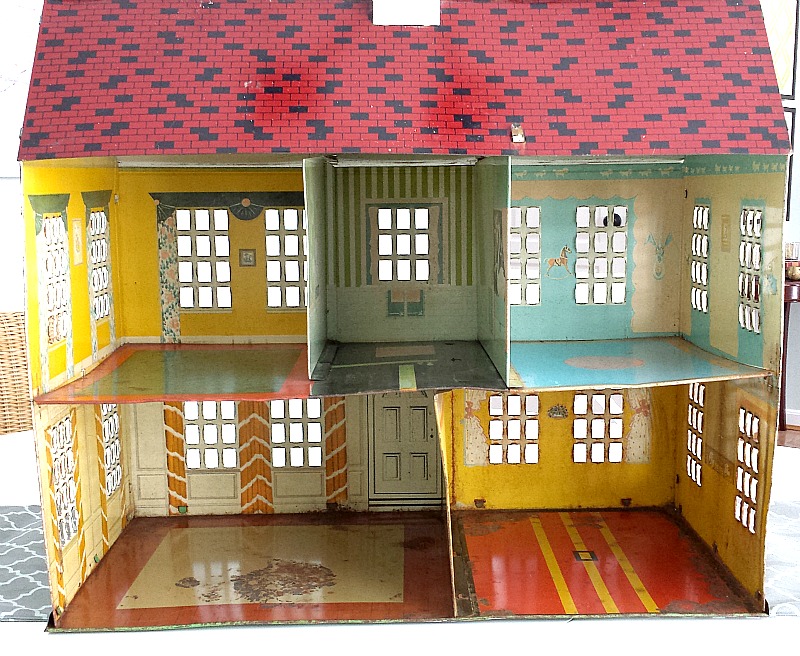 The living room just needs an area rug to cover the scene of the crime rust spot: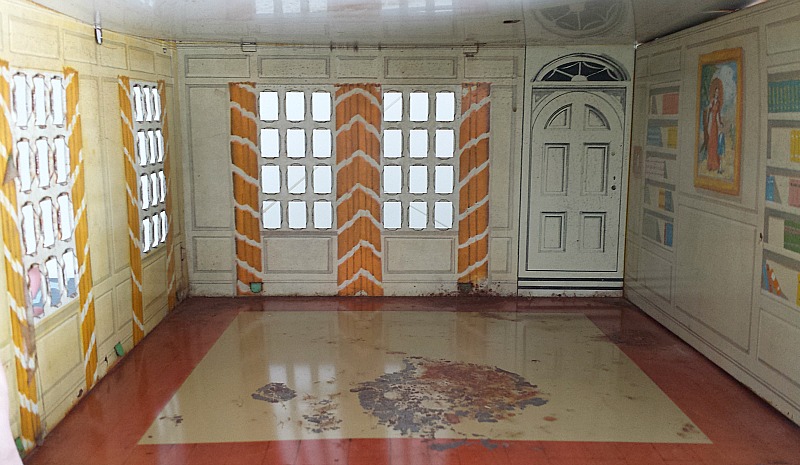 There are bookshelves and a painting on the wall where a fireplace could've gone: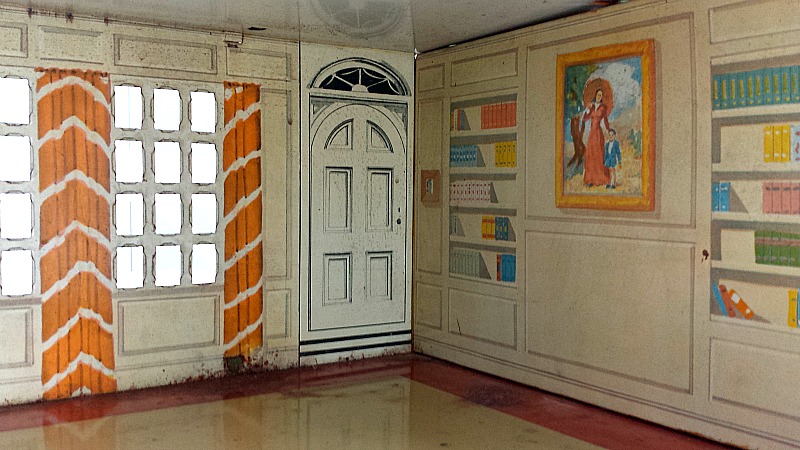 The nursery has a playful puppy border…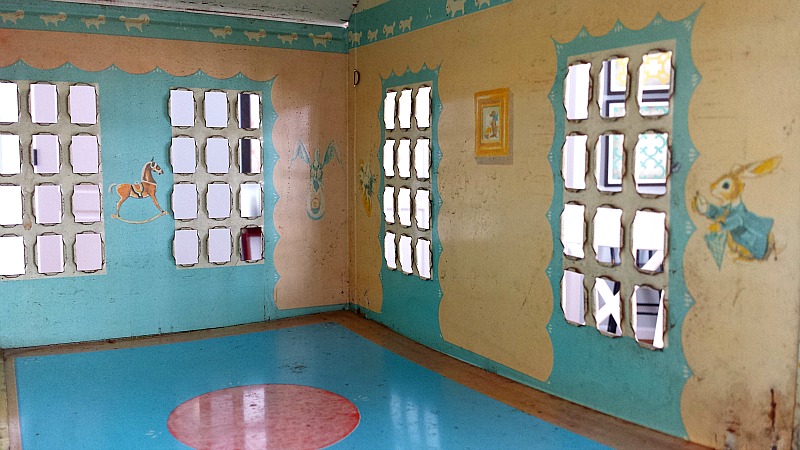 …and a Nursery Rhymes mural: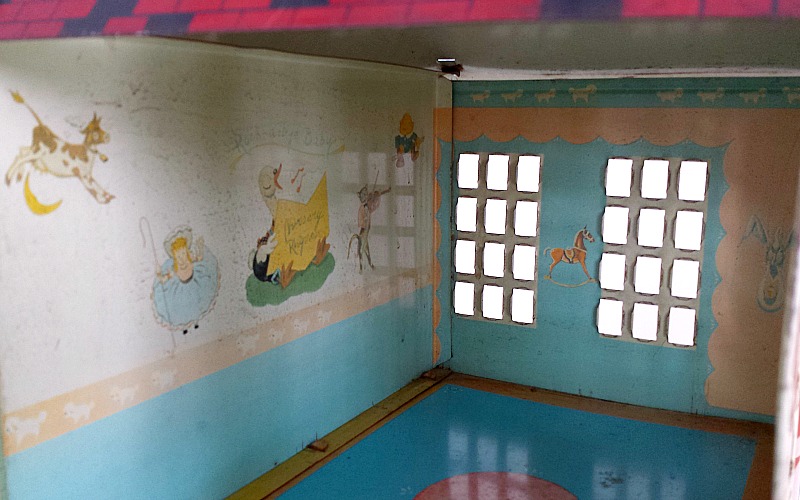 There are photos at Susan's Mini Homes of the dollhouse with the original furniture in it
if you want to see what it came with. Sadly, mine is unfurnished.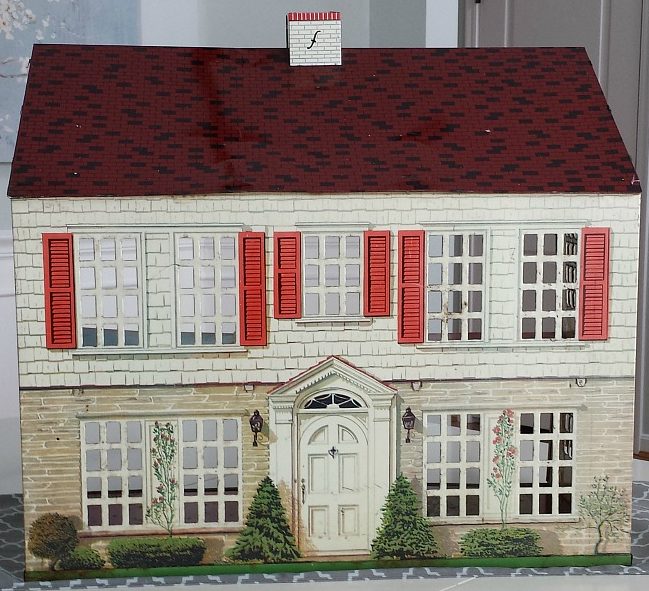 *UPDATE*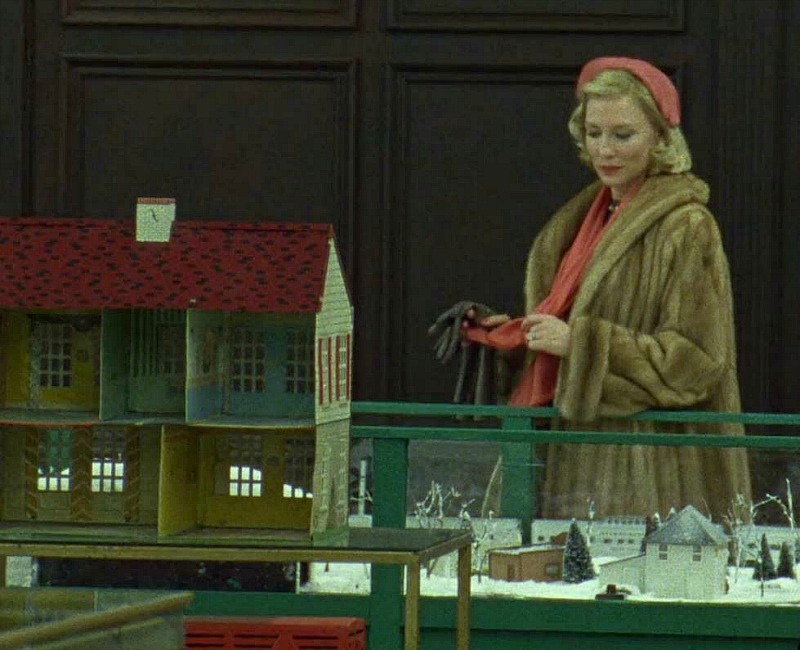 Lily and I love our new (old) dollhouse. She thinks we need to start collecting them now and jokes that I could start a Hooked on Dollhouses blog. 🙂