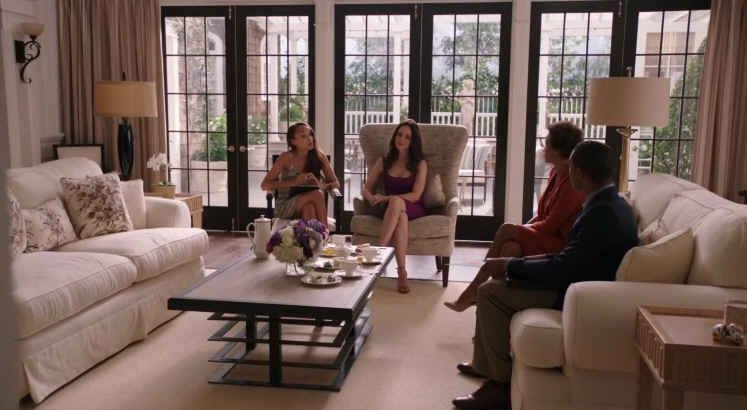 After I posted photos of those fabulous Hamptons beach houses from the new TV drama "Revenge," I've been getting emails about the chair in Victoria Grayson's living room.
Everyone wants to know where they can get one like it. Well, I had no idea. But then a couple of readers told me they found something similar at HomeGoods.
Sure enough, my local HomeGoods had a chair that was upholstered in a similar fabric. Here's the photo I snapped of it: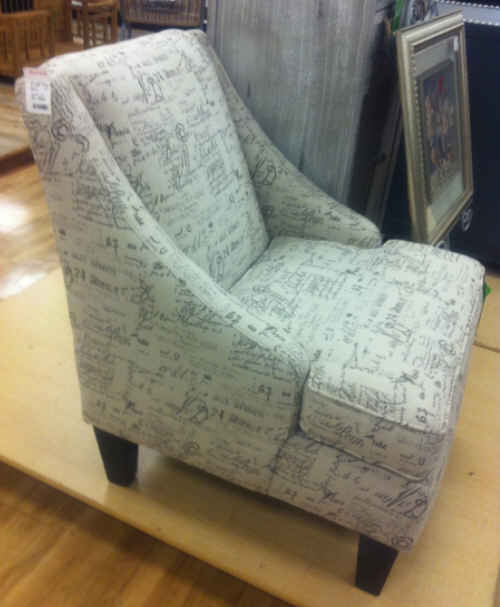 It's not as tall, and the shape of the chair itself isn't as dramatic as Victoria's, sadly, but hey. The price is right!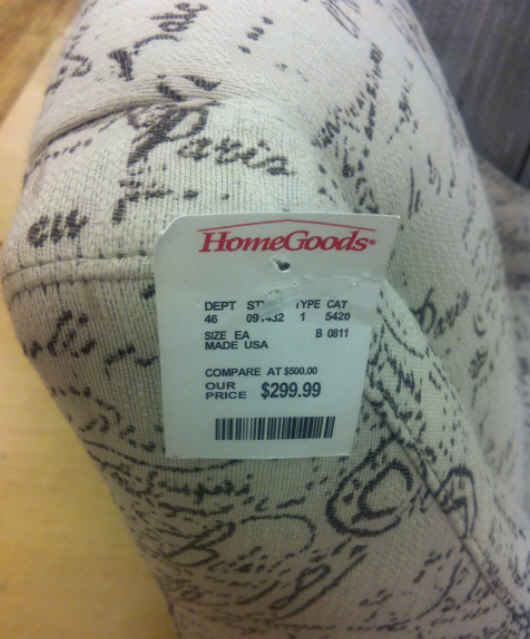 I'll bet Victoria paid more than $300 for hers.
So if you're one of those readers who told me you were desperate to find one like it, run to HomeGoods and see if they have any left. You know how fast their inventory turns over!
A reader named Kathy tells me the one she found at HomeGoods is even closer to the one on the show, and she sent me a photo: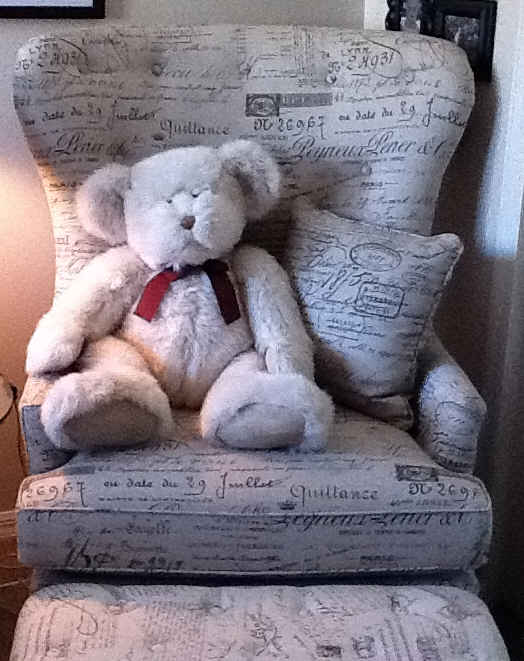 Kathy says, "Orig. $899; HG price $499.99; my clearance price $349.00!"
She bought it before "Revenge" premiered. I imagine they're a lot harder to come by now that Victoria made it famous!
She adds that she found the matching footstool at Steinmart and the matching pillow at Ballard Designs.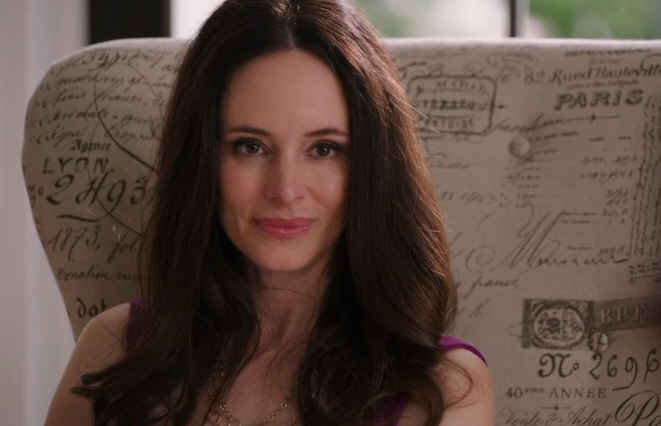 If you know where to find a chair that looks more like Victoria's, let us know!