Tiny houses are fun to look at because they're kind of like playhouses for grownups. Not only that, but the people who live in them inspire me to simplify my own life. The truth is that I really don't need so much space–or so much stuff. When I heard about Tiny Texas Houses, I had to check them out.
Pure salvage building is how they describe their mission is to build energy-efficient tiny houses that are "unique pieces of house art." Everything from the doors to the porch posts has been recycled from old buildings, and the results are pretty amazing.
This white house was built for use as a guest cottage:
"The classic tall vertical split sash windows were circa 1890s and most still had their original wavy glass."
They call this 12′ x 26′ house "The Painted Lady" because they used 6 colors:

The Canyon Lake house is a 12′ x 20′ gingerbread cottage:
The houses start around $35,000 but can go up to $75,000.
This one's being used by a bed & breakfast in Texas.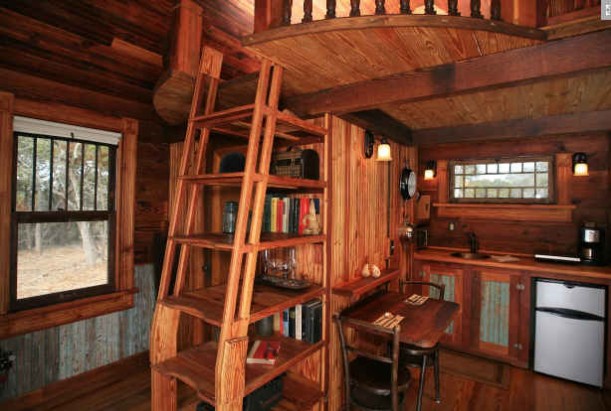 It has a rounded-loft bedroom:
And a pretty nice tub, too:
The Bastrop is a 12′ x 28′ house where a young couple and their 3-year old live full time:
They have two separate bedroom lofts and another bed downstairs.
There's a great little bed nook:

This house has both a front porch and a back porch that's screened in.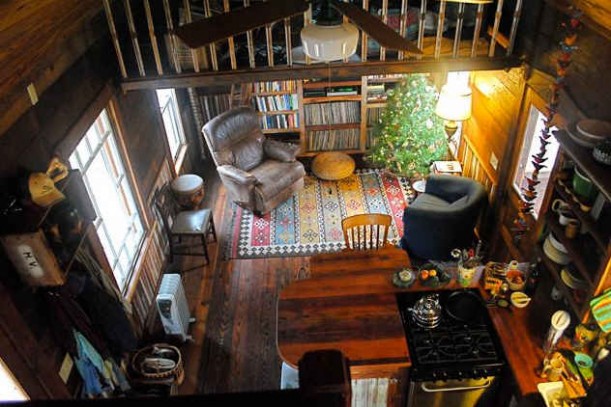 Do you have a favorite? The white guest cottage is calling my name. For more photos and information, visit Tiny Texas Houses.

Today I was intrigued by a listing for "a picturesque stone cottage with uninterrupted views of the beach." It's located in the pretty coastal hamlet…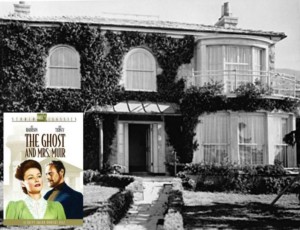 The classic 1947 Academy-Award nominee The Ghost and Mrs. Muir featured an unforgettably romantic seaside house called Gull Cottage. Gene Tierney starred as Lucy Muir, a…