On a bright and sunny summer day (so bright, I look like a ghost here!), I visited a charming old gardener's house in East Walnut Hills, Ohio (a suburb of Cincinnati). It's a Cotswold-style cottage built in 1918 that sits behind what used to be the main house. This is where the gardener lived then, and where an artist who has a gift for gardening lives now. The homeowners didn't allow interior photos, but the grounds were so beautiful I took some shots of it to share with you.
Here's a view of the cottage as you walk down the hill toward it. It's covered in ivy and surrounded by gardens: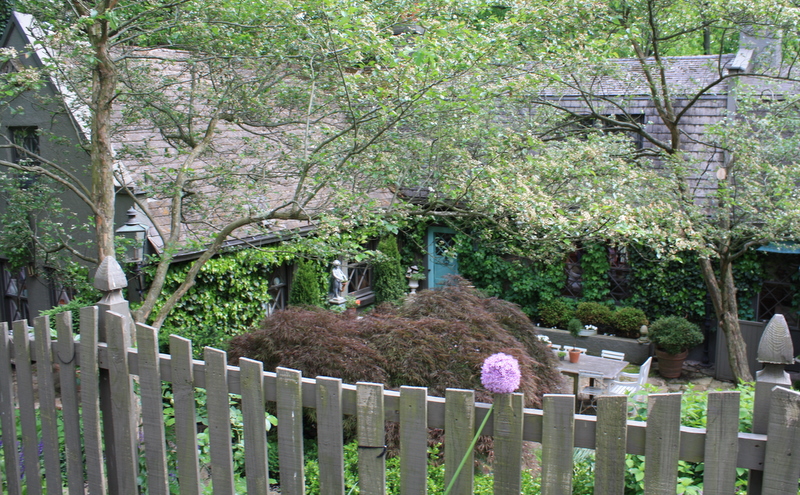 When you step through the gate, the first thing you see is the garden shed behind the cottage: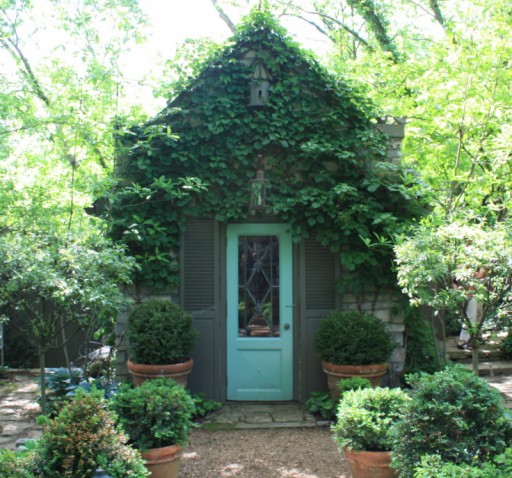 A bench on the side of the shed: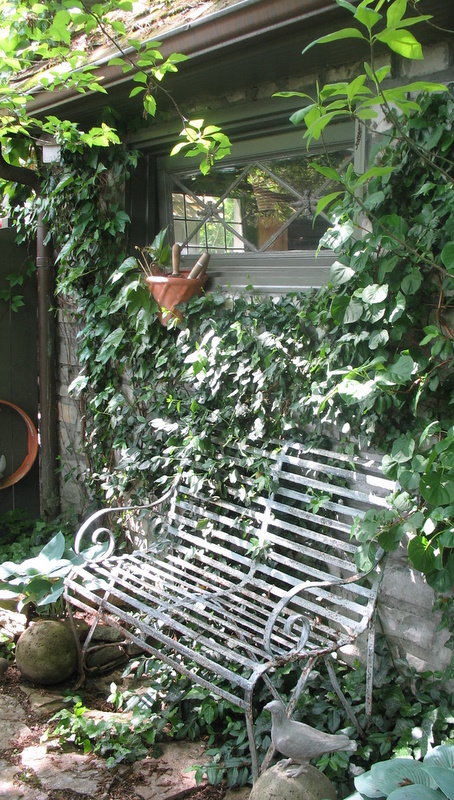 Down the path from the shed and through the arbor is the cottage itself: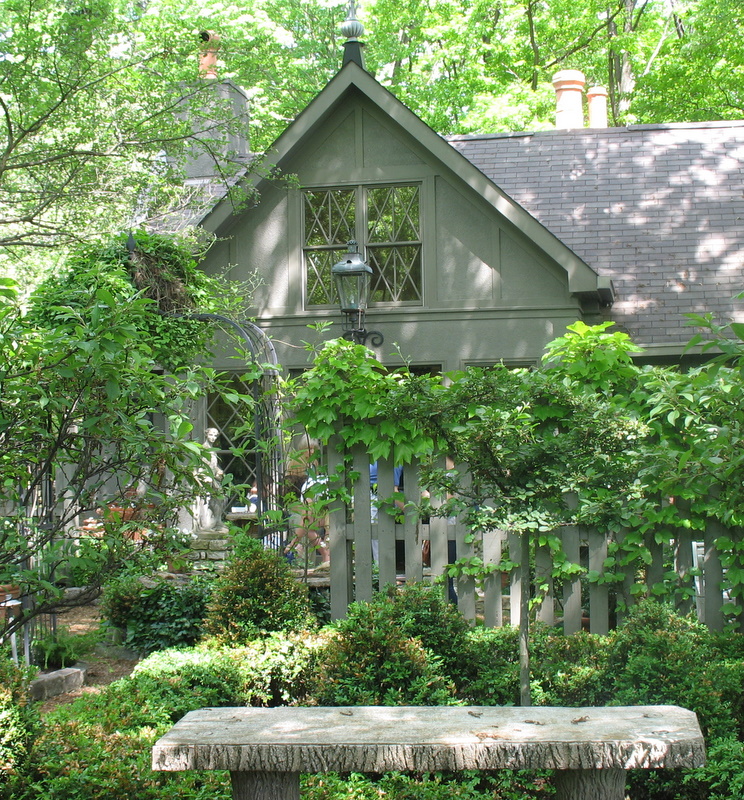 I thought I may have died and gone to heaven before I even stepped inside the house. I seriously never wanted to leave.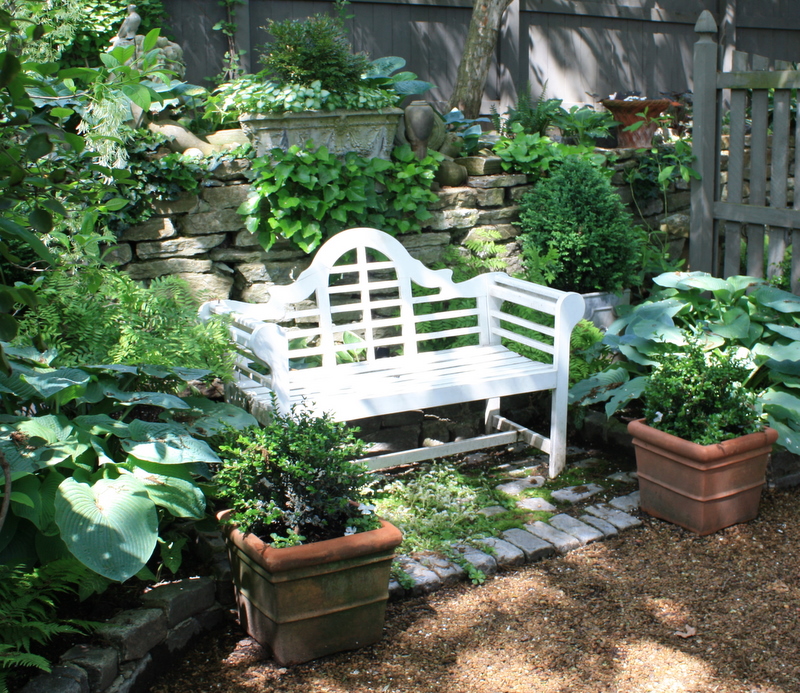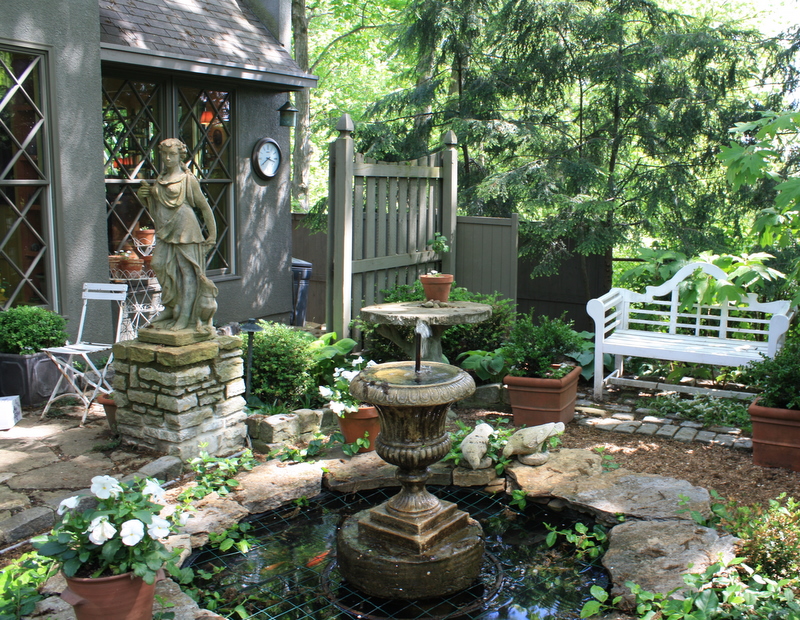 This is actually the back door to the cottage. An artist lives here, and this room is her studio and potting room. It has vaulted, beamed ceilings and a big fireplace. I asked nicely, but they still wouldn't let me get any closer than this with my camera. (Darn!)
Here's the front door. I liked it so much, I took about 15 pictures of it from different angles. Don't worry, I'll narrow it down to one or two for you: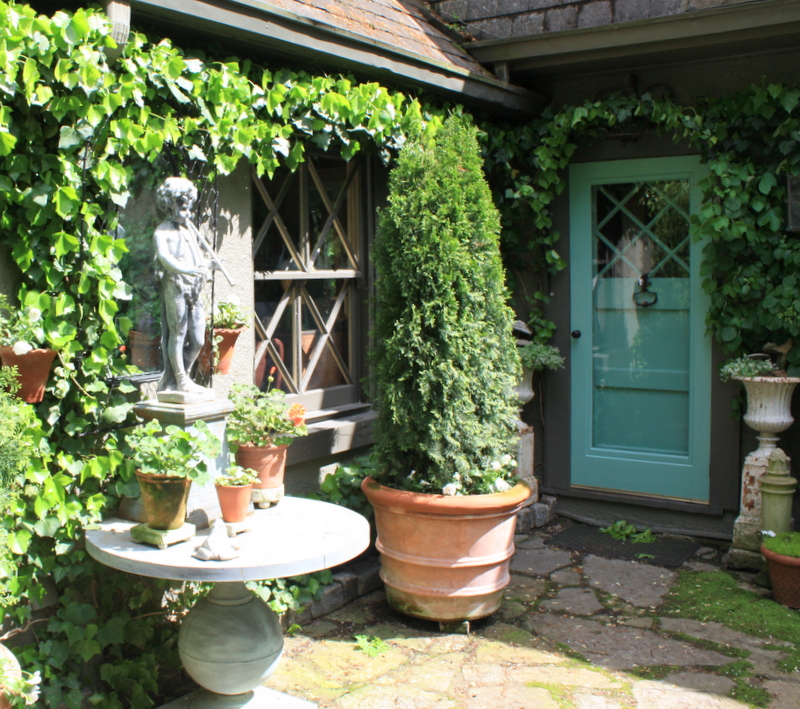 I'm in serious door love. When you walk inside, there are Scottie-dog statues on either side of it, wearing hats. Made me laugh.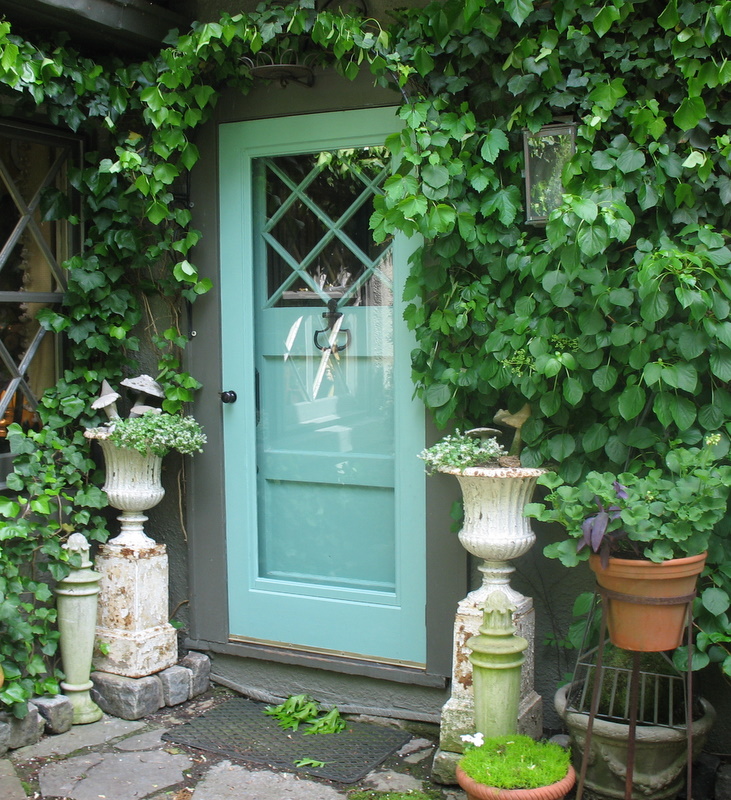 The stone patio in front of the house has a long table: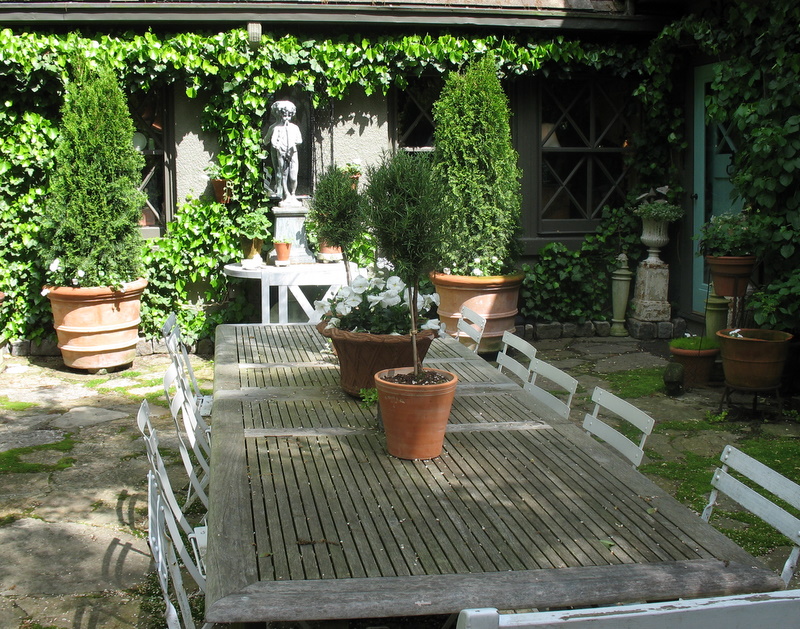 The rooms inside the cottage were teeny-tiny. So tiny that the master bedroom had what looked like a child's double bed in it. There was artwork covering just about every square inch of the walls, and the floors were beautifully painted. Despite the small size of the rooms, they filled them with color. It was a really cheery, cozy little cottage.
Isn't it lovely? I felt like I had stepped back in time. Honestly, the homeowners are lucky I'm not still there. My husband had to eventually drag me away. It was like a little spot of heaven on earth!
(Visited 54 times, 4 visits today)