This Victorian in Texas is a head turner. Although it's been updated, it still has much of its original character intact, including the intricate gingerbread trim and stained-glass doors. It's on the market, so let's take a look…
According to the Texas Historic Landmark marker, it's known as the John F. McGehee Home. McGehee was a Civil War vet who built it in 1889:
"The house, constructed of pine hauled from Bastrop, cypress siding, and handmade brick, is of 19th century Eastlake architectural style."
Notice how the front porch swing "matches" the style of the house:
I'd love to see how this house looked when it was first built. I imagine all the woodwork was originally stained like this banister and that the rooms were a lot darker and more formal looking. I'm guessing some floral wallpaper patterns were involved, too!
The house has 6 bedrooms and 6 baths.
The listing says, "A rare opportunity to own your very own piece of history that has been the crowning jewel of Belvin Street since 1889. Original barn, springhouse, and outhouse still exist on property."
It's on the market for $1.575 million. Want it? Check the listing for more information and photos by Ric J Photography. (Thanks to Kim for telling me about it!)

P.S. Hooked on Victorians? Click here to see more, including…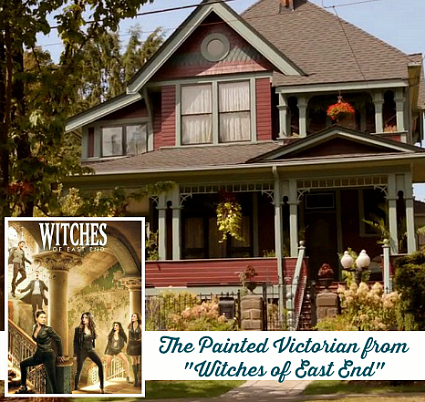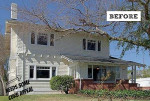 This 104-year-old Craftsman-style house in Pasadena was an all-white washout in need of some curb appeal to help it sell. It was a bit of…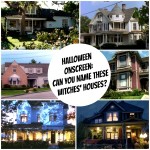 Happy Halloween Week! Witches always get to live in the best houses onscreen, don't they? Here's a little pop quiz to see how many of these…