A California Couple Gave Their Old Victorian a Colorful "Up" Makeover…
The homeowners say they wanted to make their kids happy because they love the popular Pixar animated film Up. But guess who isn't so happy about its new look? The neighbors in their Old Quad neighborhood. Do you think they should have to repaint? Story, pics, and video on NBC's Bay Area website.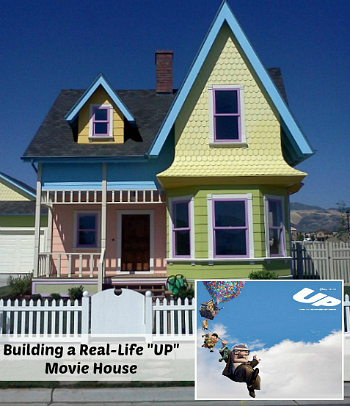 The UP Movie House built in Utah
When this house was built a few years ago, the HOA said they'd have to repaint it. But locals later wrote me that the neighborhood had a change of heart and let them keep it. If anyone's from that area you'll have to let us know if it's still this colorful.
*Update: A reader just told me that it's still looking "Up." She says, "It is so cute, and my kids loved driving by on Saturdays before it was purchased because it would have balloons coming out of the chimney." Thanks, Korinne!
Elvis & Priscilla Presley's "Honeymoon House" For Sale in Palm Springs
A reader named Toni told me that her kitchen makeover was featured at Between Naps on the Porch. Got a light box like this in yours? Her ceiling/lighting changes in the room made a big difference.
Ellen DeGeneres Launching a Design Competition on HGTV
Watch for this in 2015: a show called "Ellen's Design Competition" that will search for the most talented furniture designer. (BTW, Did you see Ellen's romantic stone villa in Montecito? She sold her horse ranch late last year and bought the villa from designer John Saladino.)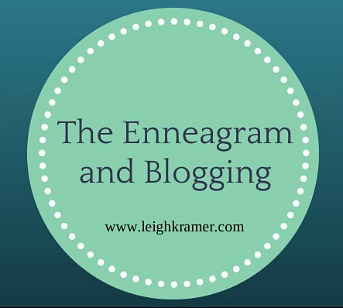 How Does Your Enneagram Type Influence How You Blog?
I've been fascinated by the Enneagram personality types system for years (and have a shelf lined with books on the topic to prove it), so I really enjoyed Leigh Kramer's series about how different types approach blogging. I'm supposedly (according to the Enneagram test) a #5 Observer/Thinker type, although I'm still kind of questioning that result. I'm an INFJ on the MBTI, so I don't think I totally fit into the #5 description (they're often men and NTs, neither of which I am. Ha.) Which type are you?
Looking to Rent in the Hamptons for the Summer? Got a Million a Month?
Sheryl Crow's House Back on the Market for $11.95 million
1. How Would You Describe Your Style? Houzz has a fun quiz you can take to try to figure it out. I got Transitional: "You're not…
1. Remember Audrey Hepburn's townhouse in Breakfast at Tiffany's? Curbed reports that it's back on the market for $10 million. Hard to imagine Holly Golightly could…