This is the kind of family lodge I'd love to spend a cold, snowy day like today in. And even though it's a big one, the rooms look pretty cozy with the stone fireplaces and fir beams and wide oak-planked floors.
Grab yourself a hot drink and let's take a look around!

A Family Lodge in the Montana Mountains
The house is in the Yellowstone Club community and has "spectacular views of the
Pioneer Mountain ski area and distant Yellowstone National Park."
The double-sided rock fireplace climbs 22 feet.
Interior designer Bill Peace says the look they were going for was "rustic but with an industrial edge."
He adds it was important to add "softness" in the rooms to balance all the "rugged details."
License plates representing places the family has lived over the years covers one bathroom's walls:
There are several hand-crafted barn-style sliding doors throughout the house,
including one that separates the mudroom from the laundry:
The architect Kipp Halvorsen says, "Capturing the views is the main purpose of the house.
The architecture and materials come second to framing them."
The range is surrounded by stone for dramatic effect:
The island countertop is solid walnut, while the rest in the kitchen are soapstone.
The cabinets are reclaimed oak.
The family lodge was featured in Mountain Living magazine in a story written by Norman Kolpas last year.
Visit their site for more photos and information about it.
You can find additional source info about the family lodge in the mountains at Home Bunch. Photos by Gibeon Photography; architecture by Faure Halvorsen; interiors by Peace Design; construction by Highline Partners.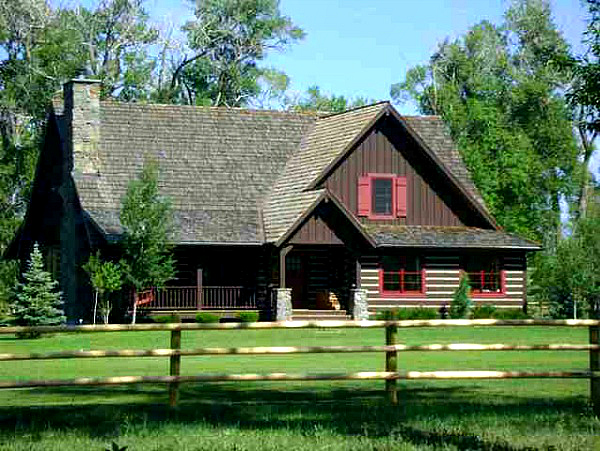 (Visited 138 times, 1 visits today)