The listing for this house for sale in Seattle says, "Perched on Cascadia Avenue with magnificent views of Lake Washington, this brick Tudor has all the grandeur, classical woodwork and craftsman touches you would expect." Take a look…
The house has 4 bedrooms, 3 baths, and 4,660 square feet.
The views are pretty incredible. Can you imagine waking up to this every day?
Want it? It's on the market for $1.685 million. Check the listing for more photos and information.
Hooked on Tudors? Click here to see more, including…

A Tudor with an Ocean View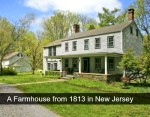 Alantha wrote me about her mother's "really beautiful and unique post and beam farmhouse" in Hopewell, New Jersey. It was built in 1813, and although…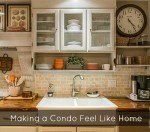 When a reader named Gaynell showed me how she updated and decorated her mid-1970s two-bedroom condo in Marietta, Georgia, I was wowed. She says they…