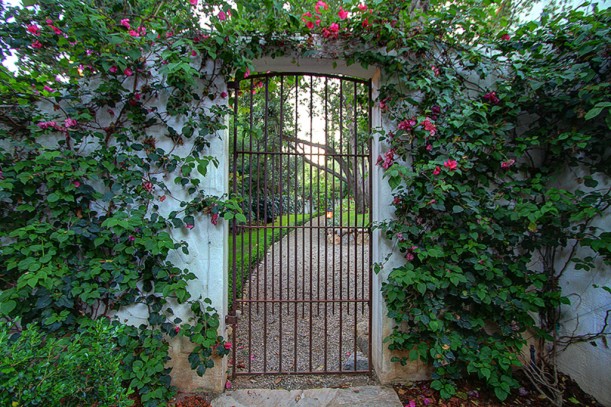 When a reader named Bridget told me about her cousin's 1925 Spanish Colonial in Altadena, California, I was smitten from the minute I saw this iron gate and the beautifully landscaped grounds beyond. She says, "It was pretty much run over with weeds and the interior was a bad 70's decor. It took them 4 years to rebuild the home and gardens. Now it's breathtaking."
It's on the market for about $2.4 million. Take a look!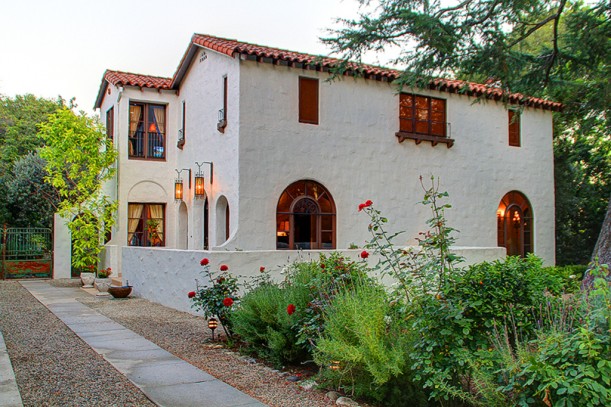 According to the listing:
Built in 1925 and sited on almost an acre of enchanting gardens, this Spanish Colonial style estate is the quintessential embodiment of European sensibilities.
Walled and gated, the elegant property is the result of old world artisan craftsmanship. The home has soaring ceilings, arched windows and French doors, original fixtures that have been lovingly restored, and modern conveniences that have been incorporated seamlessly.
(Visited 17 times, 1 visits today)