When I first set eyes on this Craftsman Bungalow in Spokane, Washington, built in 1928, my heart skipped a beat. A house like this looks like a place you could call home. The listing said it had been "beautifully restored inside and out," so I couldn't wait to see what it looked like. Check it out!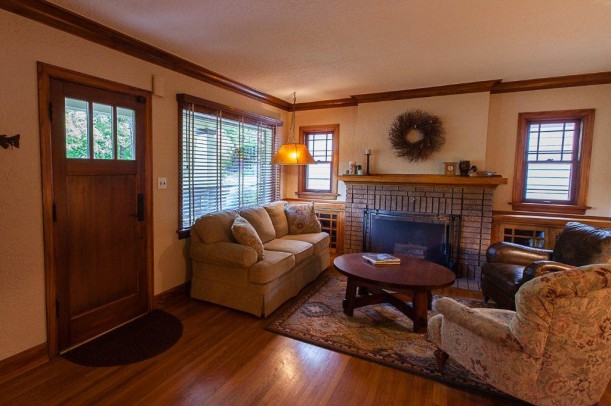 The house has 3 bedrooms and 2 baths.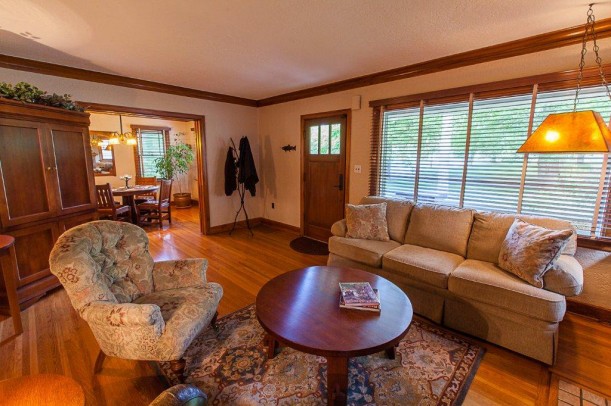 Everything's a little brown and beige for me, so I'd need to add some color. The woodwork is beautiful, though.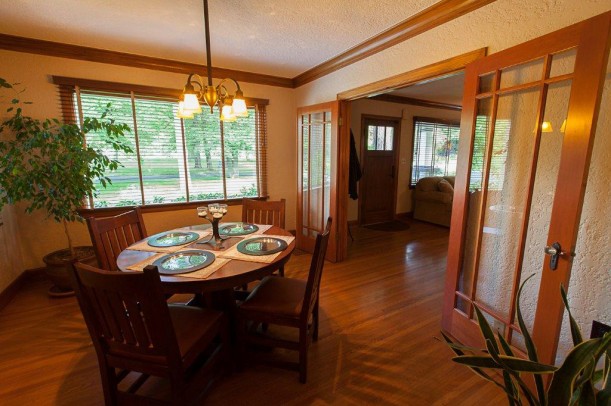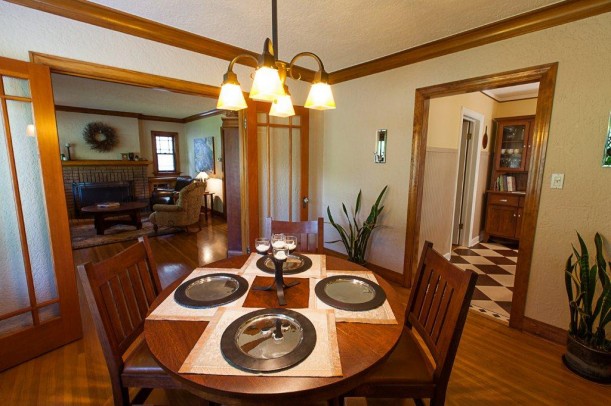 The rooms aren't very big, but they seem to have made the most of the space.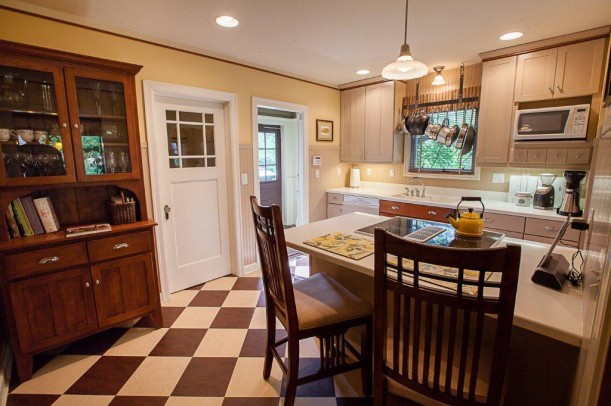 I'm a sucker for black and white checkerboard floors in old kitchens like this.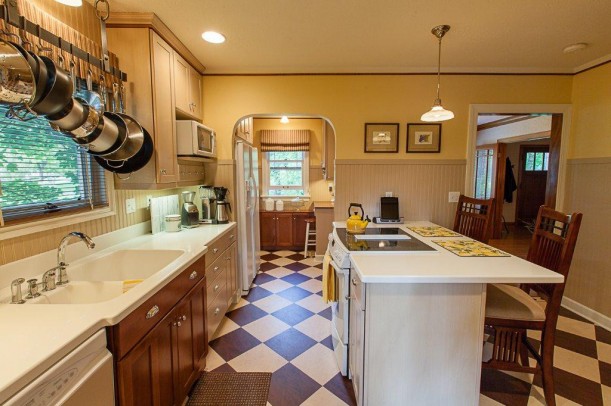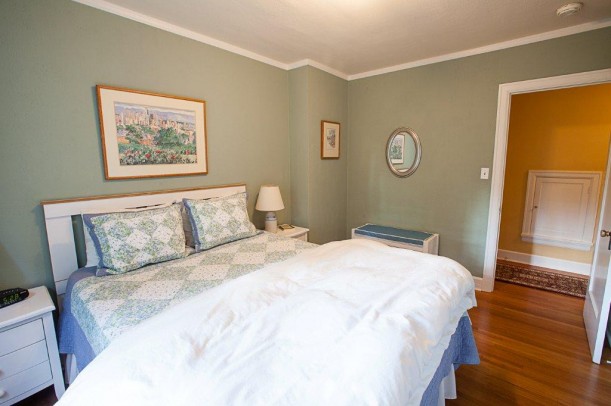 I like the tile detail in the bathroom floor:
The listing describes the basement as retro:
They've done a great job with the landscaping. This is a backyard I'd linger in: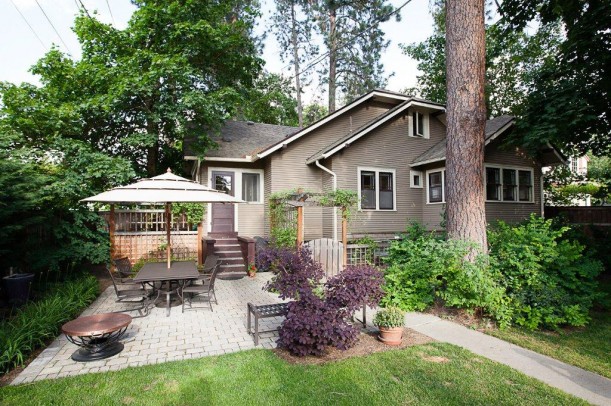 It's on the market for $375,000. For more information, check the listing.
Click here to see more Craftsman Bungalows, including…
(Visited 190 times, 1 visits today)