Here's a kind of property you don't see every day. This historic home near Aurora, New York, was built in 1790 and restored by Richard and Victoria MacKenzie-Childs, the artists who founded the home-decor company MacKenzie-Childs. Take a look!

The MacKenzie-Childs Estate in New York
The main house has 7 bedrooms, 4.5 baths, and sits on 42 acres in the Finger Lakes region. The press release says, "This is the exact location, the spawning ground, of the earth shattering discovery, vision and genesis of the company, MacKenzie-Childs Ltd."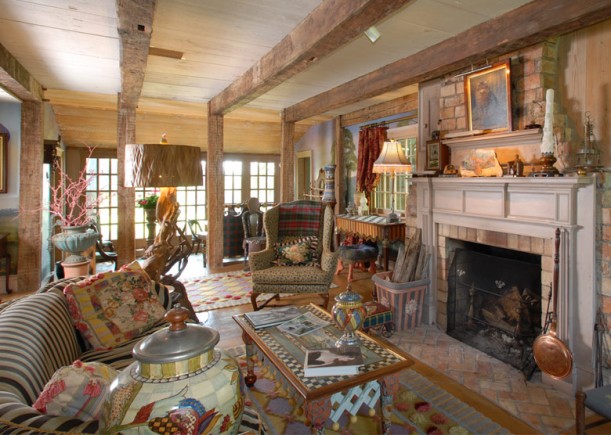 If you're familiar with the kinds of furniture and home decor sold by MacKenzie-Childs, then you probably recognize a lot of the influences in this house, such as this black and white-checkered dining room: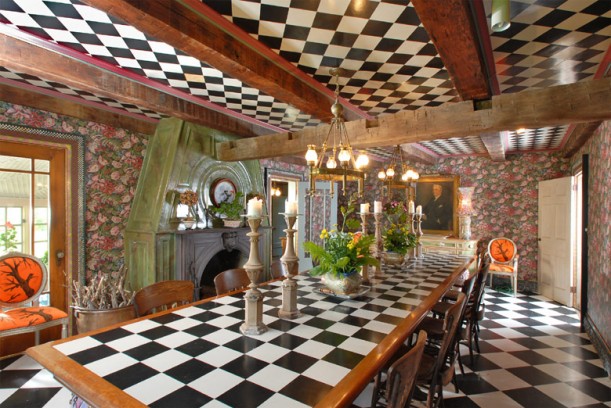 The kitchen has patterned tile, too, but the colors don't jump out at you as much.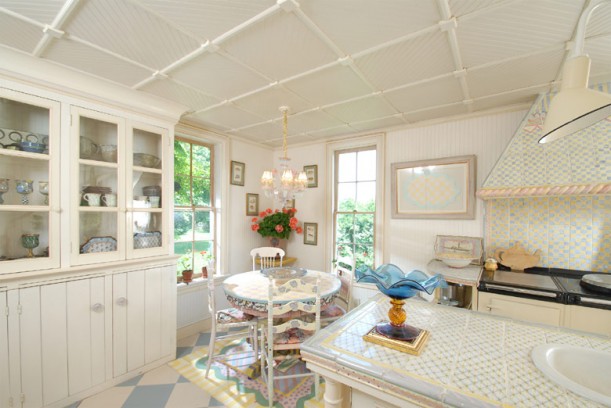 The couple sold the company in 2000 and started the new home-decor brand Victoria and Richard Emprise.
This bedroom looks like it could be a luxury suite in Disney World's Polynesian Resort, doesn't it?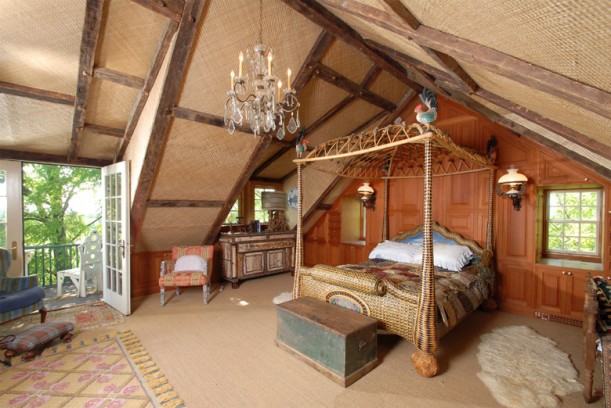 I wonder if the birds on the bed posts wake you up in the morning by singing, Disney-style? 😉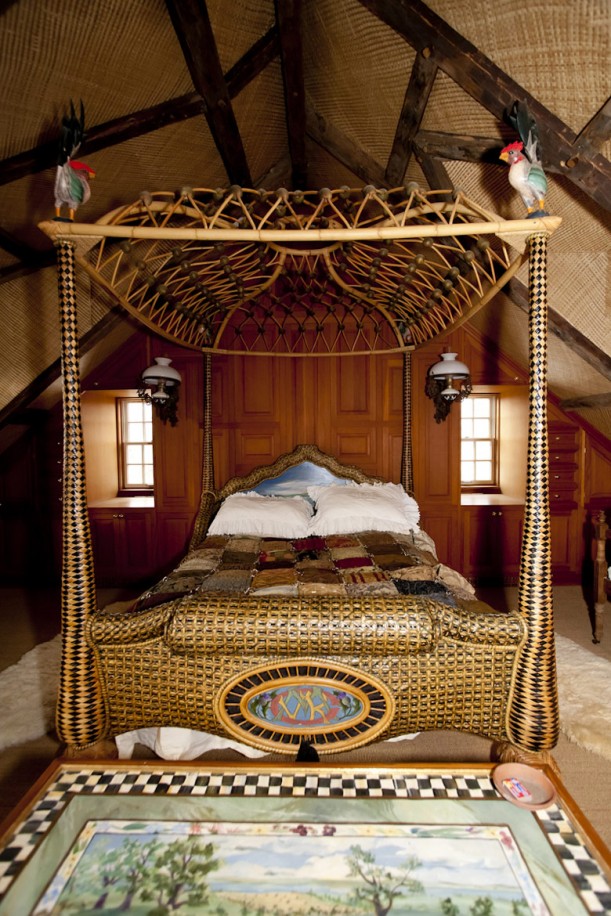 The house is currently being used as a Bed & Breakfast.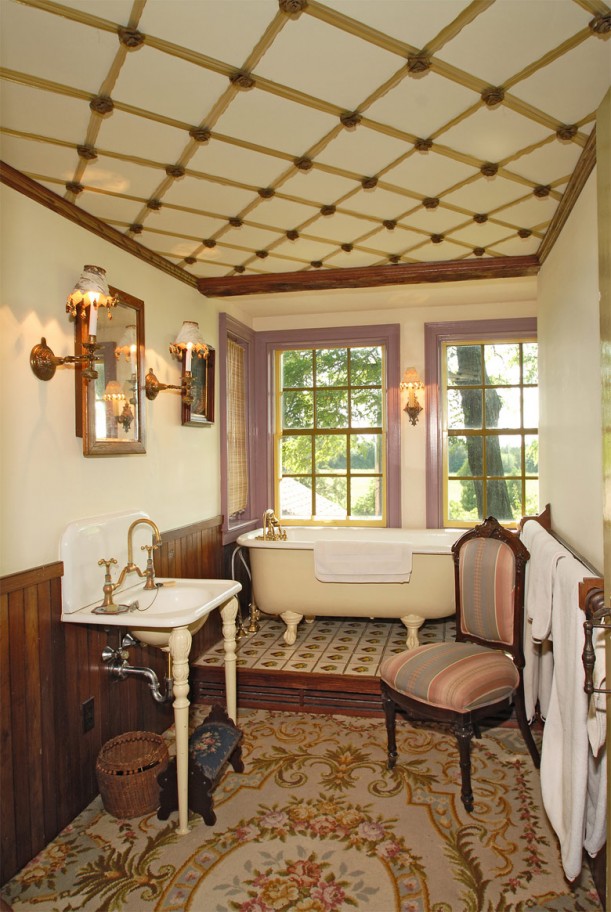 This looks like the Dixon Road Bed from their line: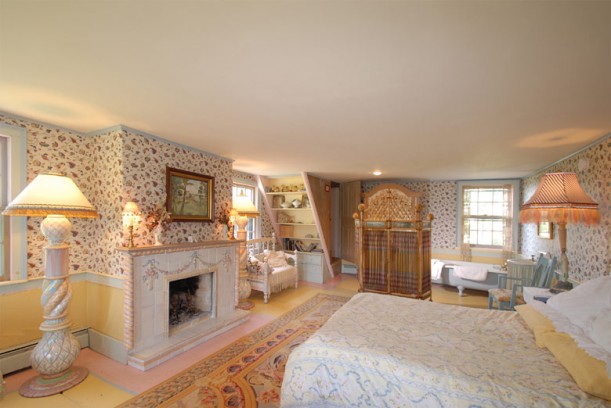 Note the free-standing tub behind the screen:
Does that lamp (above) remind anyone else of the one in A Christmas Story?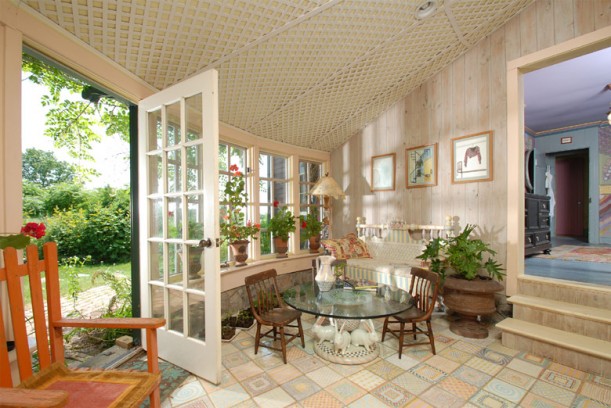 The sunroom floor tiles were hand painted.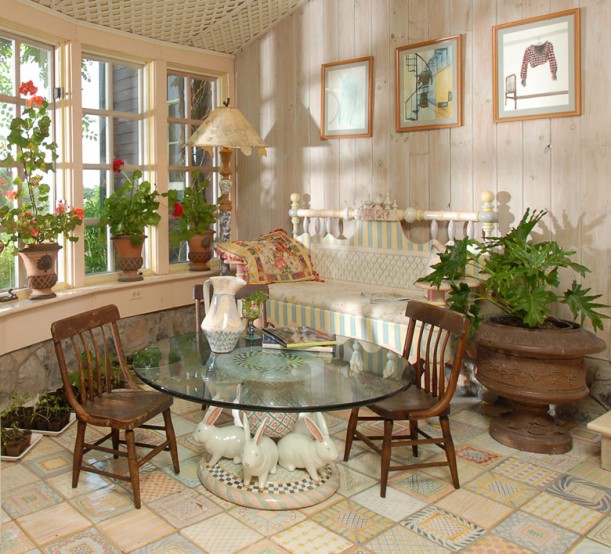 The outdoor patios, paths, and arbors are beautiful.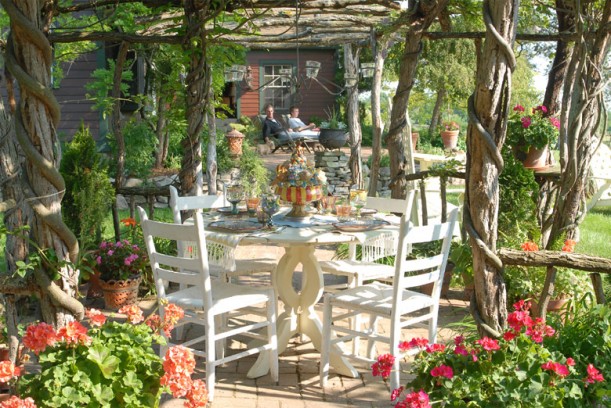 The back of the house:
There's a 2,300 square-foot Carriage House on the property, too.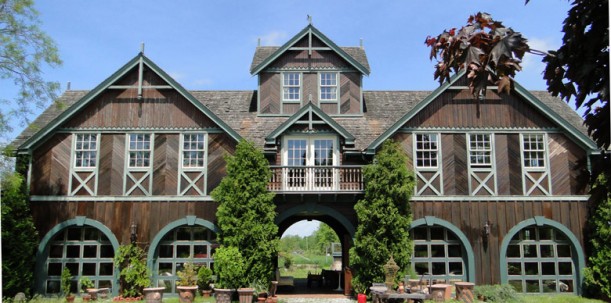 The upper level has a guest suite. The lower level is used as a gift shop.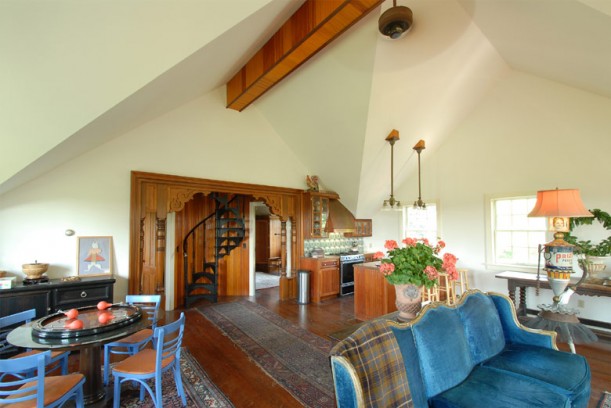 This bathroom has paper dolls hanging from the ceiling, something I can't say I've seen before:
An aerial view of the property, which has "sweeping elevated views" of Cayuga Lake:
It's on the market for $1.1 million. 2013 Update: It finally sold for only $595,000.


(Visited 230 times, 1 visits today)