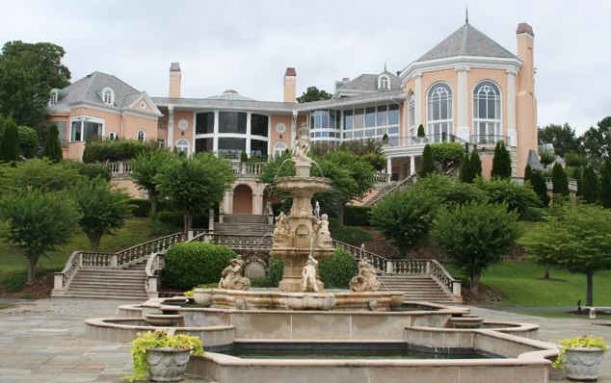 Software entrepreneur Larry Dean and his wife Lynda built their dream house in the early '90s in Georgia. They divorced soon after and their sprawling, over-the-top, 32,000 square-foot mansion, often referred to as Dean's "Pink Elephant in Atlanta," has been on and off the market for years.
At one time they were asking $40 million for Dean Gardens but were unable to get anything close to it. It finally sold recently when the price was reduced to $13.9 million, but the new owner has plans to demolish it.
The 8-bedroom mansion, which once held the title as "Biggest House in Atlanta," sits on 58 acres and features two carriage house apartments, a caretaker's cottage, wedding chapel, 18-hole golf course, and outdoor amphitheater. It took 4 years to build–and 15 years to sell.
According to an AJC article, Dean is selling tickets to an auction August 20-21. The contents of the house will be sold and people can tour the mansion one last time before it's destroyed. Luckily for us, there's a slideshow of the house featured on WBSTV.com where we can ogle this ode to excess.
A Luxist article says, "The rotunda was inspired by Florence's Brunelleschi Cathedral. Art Deco and Art Nouveau flourishes abound in the bedrooms. Much of the terrace level is given over to a Moroccan theme and a game room has a 1950s diner look."
Indeed, there are countless unusual features in the house, including a "Peacock Room:"
A Carousel-themed nursery:
A bathroom that was probably trendy and avant-garde in 1989:
Some eye-popping furniture like this flower bed (I assume there's a bed in there somewhere):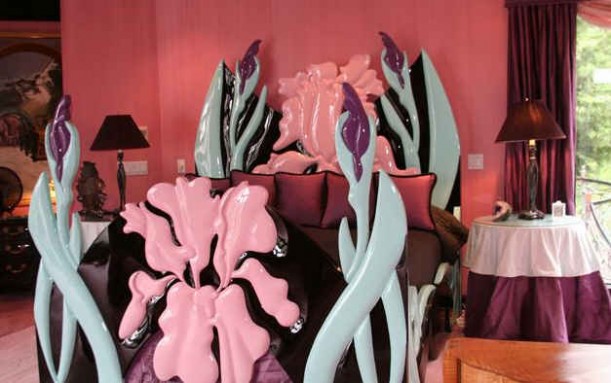 And then there's the unusual artwork, which includes this disturbing headless mannequin: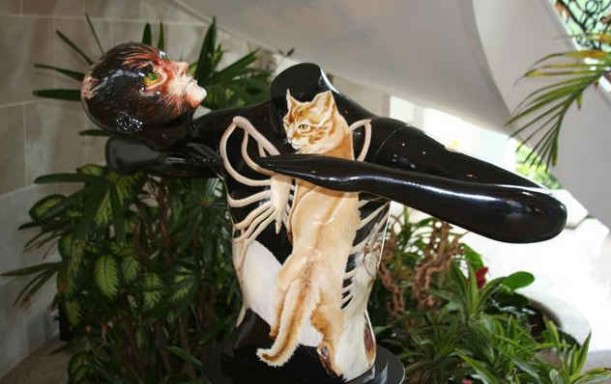 That poor cat! Head over to WBSTV.com to see the rest of the photos.

(Visited 100 times, 1 visits today)