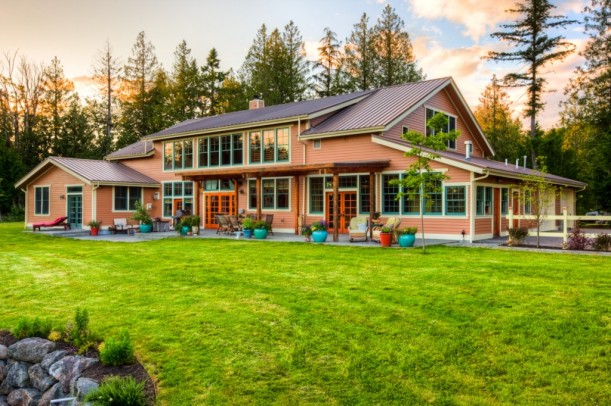 This sprawling, $1.5 million home on Bainbridge Island (in Washington) sits on over 6 acres overlooking a large pasture with "great equestrian potential and territorial view." It's a house built with family and real life in mind–nothing formal or stuffy here.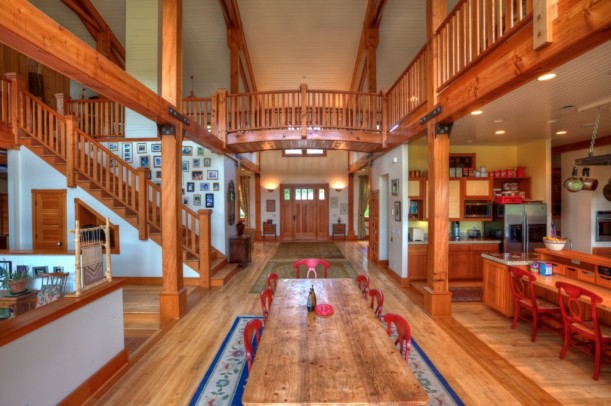 It has over 6,000 square feet with 4 bedrooms and 4 baths.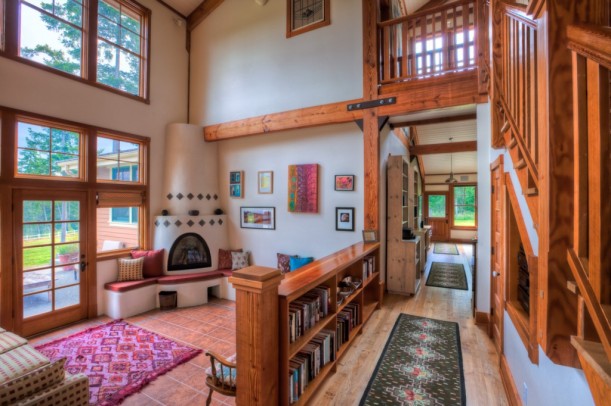 Interesting how it looks almost like a desk on one side of the island with chairs pulled up to it instead of stools: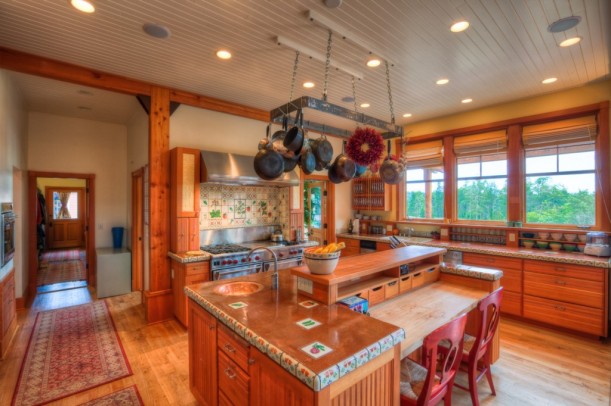 My favorite part of the house has to be this "very special indoor maple tree complete with treehouse:"
How fun is that? My kids would love it. You can see all of the photos and information in the listing. (Thanks to Kim for the link!)
Another Bainbridge Island home you might like: A Cottage Inspired by the Coastal Living Idea House.
Have you ever wished you could live inside a Disney cartoon? Do you frequently burst into song while happy woodland creatures frolic at your feet?…
Tracy Porter and her husband John were newlyweds when they started their company out of an unheated chicken coop behind their house in Wisconsin. That…