Architect Richard Neutra designed the Kaufmann House in Palm Springs, California, in 1947, and it still stands as a prime example of modernist architecture.
The house was commissioned by Edgar Kaufmann, a department-store tycoon, who had hired Frank Lloyd Wright to build Fallingwater in Pennsylvania the decade before. After Kaufmann died in 1955, his Palm Springs house stood vacant for several years, but later had a series of famous owners including Barry Manilow.
Its auction at Christie's last week made international headlines. The auction house expected it to sell for upwards of $25 million, but in the end an anonymous bidder scooped it up for $19.
The house was made famous by photographs taken by Julius Shulman such as these:
In 1992 it was purchased by Brent and Beth Harris for $1.5 million and they spent another $5 million painstakingly restoring the home to its original design. Neutra had died in 1970 and the original plans were unavailable, so the Harrises looked through the Neutra archives at UCLA and Columbia University and studied original, never-published photographs of the home's interior taken by famous photographer Julius Shulman.
The couple divorced, however, and the home was sold at auction by Christie's as part of a high-profile sale of contemporary art. The auction house had priced the house as being worth up to $25 million. According to Christie's:
Neutra's Kaufmann House is one of the most important examples of modernist residential architecture in the Americas and remains singular as the most important example of mid-century moderist architecture in the Americas to remain in private hands. It sold for $16,841,000 – and the buyer exercised an option to buy the orchard, taking the total for the house to $19,025,000.
Some are speculating that the anonymous buyer may be Brad Pitt, since he reportedly looked at it recently and has an interest in modernist architecture in general. Besides, he and Angelina will probably need another house to contain their growing brood (can you believe she's having twins?).
Here's a photo of Brangelina at the Cannes Film Festival on May 14. Does it look like they're thinking, "Boy are we excited about that Kaufmann house"? Look deep into their eyes and tell me if you see anything that might give us a clue.
Today critics consider the Kaufman House among the five most important houses of 20th century architecture in the U.S. along with Fallingwater, Robie House, Gropius House and the Gamble House.
You can watch a slideshow of the home that includes more of Shuler's photographs and read more about this house at The New York Times.
Photo credits: exteriors at top of post, Tim Street-Porter/Esto, via the NYT; interior and pool photos copyright Julius Shulman; Angelina and Brad copyright of Tony Barson, wireimage.com.
If You're Hooked on Architecture:
The Belvedere, one of the first luxury apartment buildings in Cincinnati, reeks of Jazz Age glamor. The high rise was constructed in North Avondale in…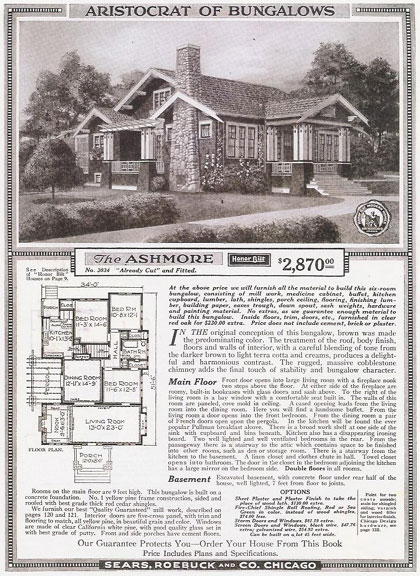 The Ashmore--the "Aristocrat of Bungalows"--was one of the Sears Honor-Bilt Homes sold through the catalog between 1916 and 1922 for between $1,648 to $3,632. It's…