1. The Lake House from The Big Wedding
Several of you have asked me to feature the house from the movie The Big Wedding, but I haven't even seen it yet. My friend Susan at Between Naps on the Porch has all the pics, though, and it's a beauty — check it out!
2. You're Not the Boss of Your House
Irene Hill at Colour Me Happy explains how you have to listen to your house and give it what it needs. If you have a house with French roof lines like the one above, she says, you can't go all minimalist modern inside even if that's your favorite style. Your house is the boss when it comes to how it should be decorated, not you.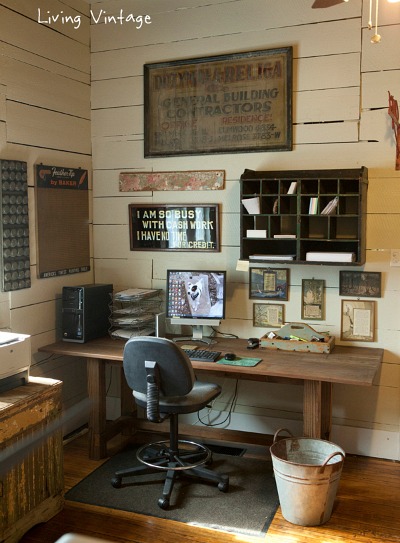 Remember Kim's jaw-dropping kitchen makeover I shared with you a couple weeks ago? She just revealed her new home office on her blog Living Vintage, so head over there to see how it turned out!
My friend Beth is a writer who's currently chronicling her adventures in her husband's home country of Zimbabwe on her entertaining blog The Reluctant Girl Scout. She snapped this pic of an elephant who had to be shooed away from the dustbins (and I thought racoons were a nuisance on trash day).
I was wowed by this beverage station that Laura created for her screened porch out of an old door. Visit her blog Finding Home for all the photos and details.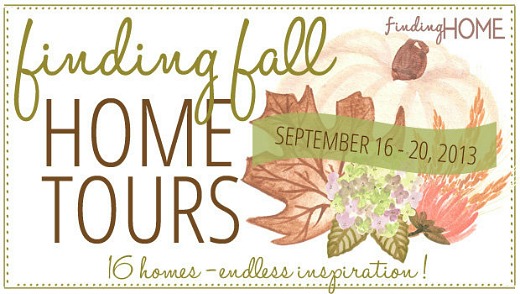 6. A Tour of 16 Bloggers' Houses Decorated for Fall
Speaking of Laura, she's hosting a tour of bloggers' houses next week, and my house is scheduled here on Tuesday. Visit her blog for all the tour details. Better Homes and Gardens is even getting involved and featuring our tour on their Pinterest page. Should be fun to see how everyone's decorating for fall!
I send out a newsletter at the end of each week. Click here to sign up for it if you don't want to miss anything. Have a great weekend, everybody! 🙂

(Visited 19 times, 1 visits today)