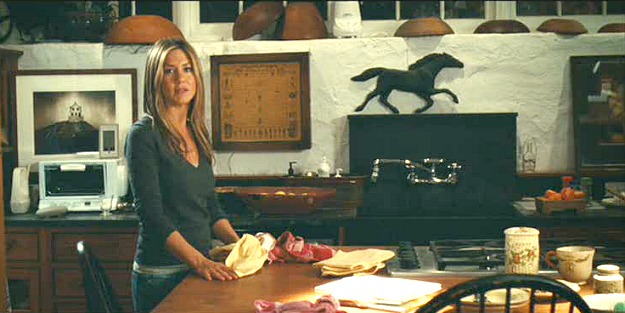 I loved all of the houses in the movie Marley & Me, but the Pennsylvania farmhouse was my favorite. It was an exciting day for me when an anonymous source from behind the scenes sent me photos taken during production at the house.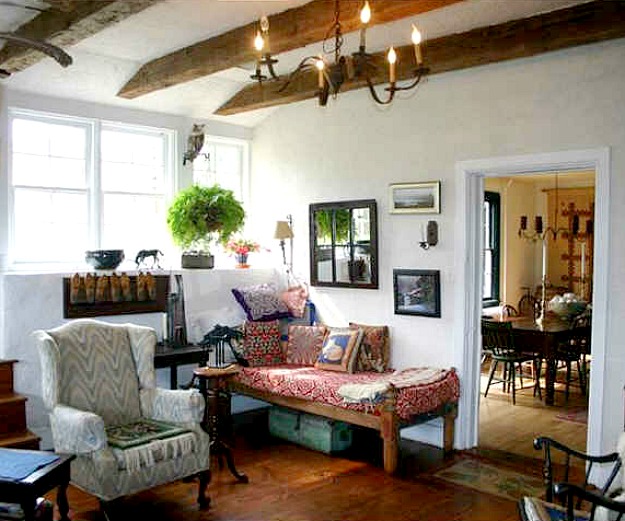 It went on the market last year and you can see photos of how the house looks in real life here.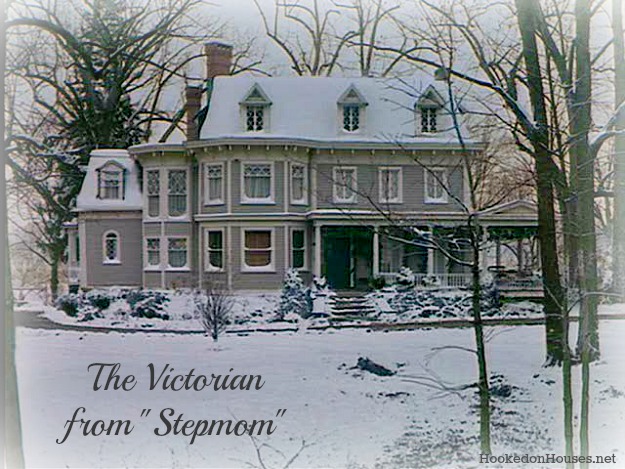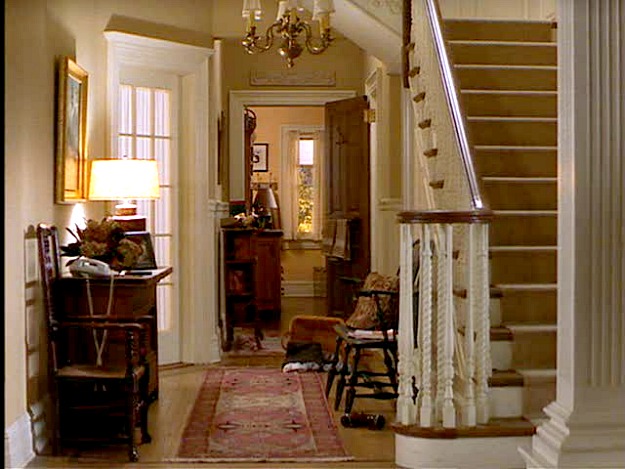 I would love to spend the holidays in a house like the Victorian in the movie Stepmom…without the terminal illness Susan Sarandon's character had, of course.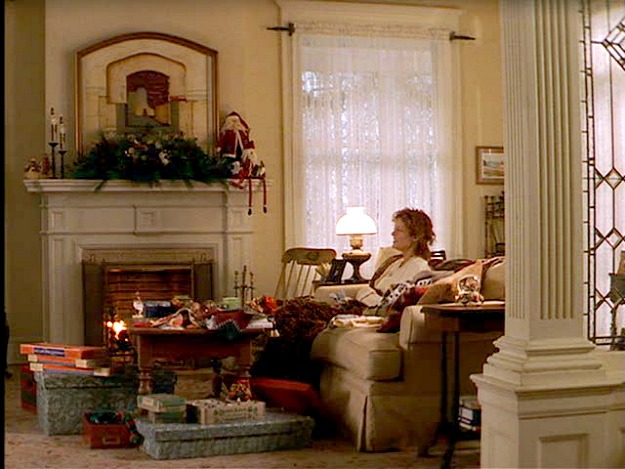 The real house they used for the movie was on the market last year and one of my readers happened to own it. If you missed it, you can see what it looks like here: The Real Stepmom and Bounty Hunter House For Sale (yep, it was used in that Jennifer Aniston movie, too!)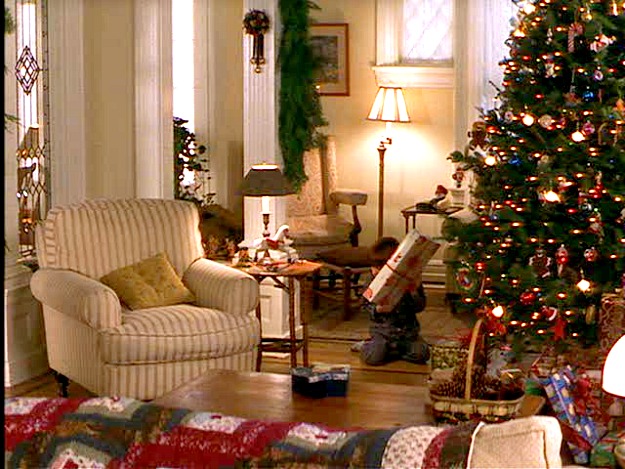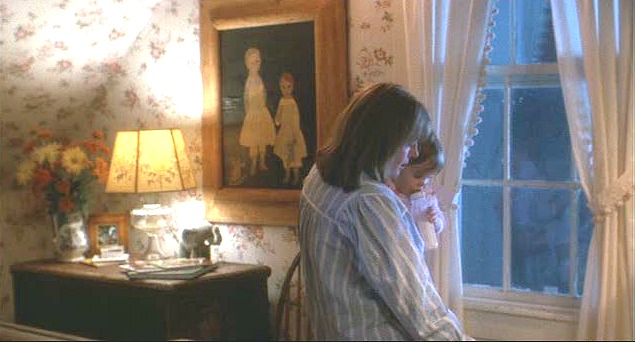 Even though we don't get to see Diane Keaton's yellow Cape Cod decorated for Christmas, I always thought it looked like a wonderful place to spend the holidays. (You can see more pics of the house in my post about it here.)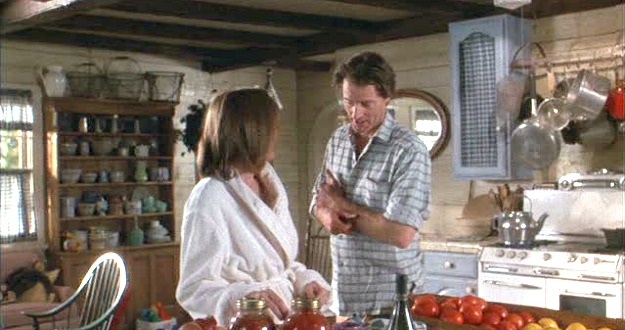 This is one of those movies I like to watch again every December, drinking hot chocolate and daydreaming about moving to a place like Hadleyville, Vermont. I wouldn't mind if the small-town vet looked like Sam Shepard, either… 😉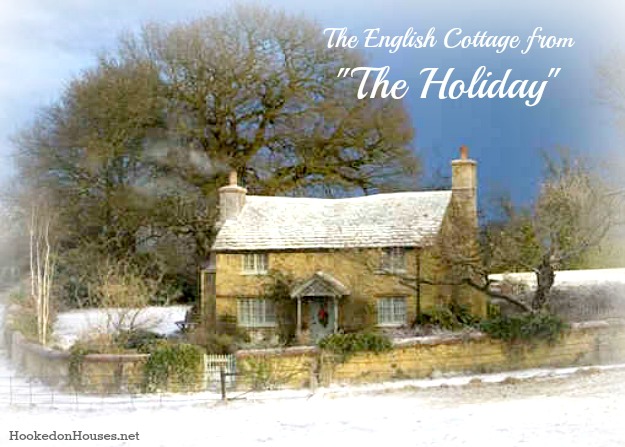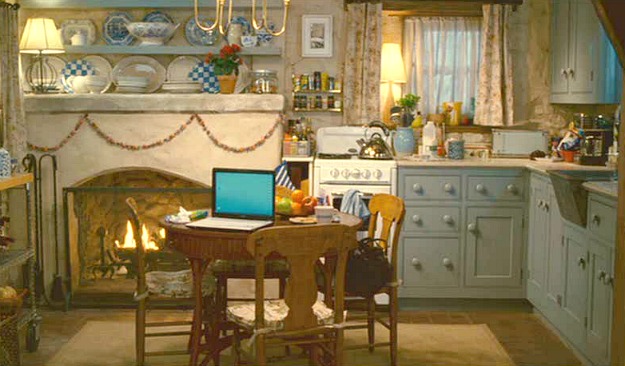 If I had to spend the holidays alone, then Iris's stone cottage in England looks like the perfect place for it. So cozy.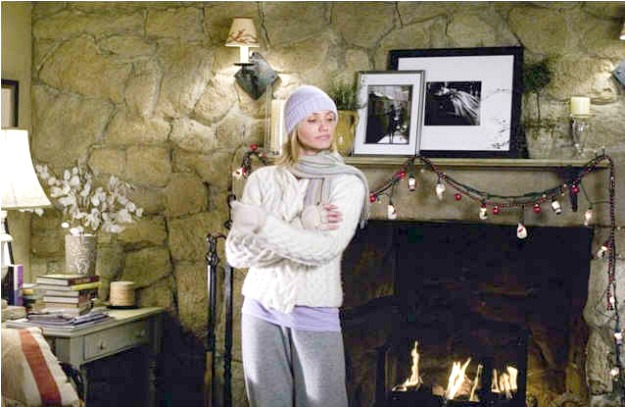 I still hear from readers every week who are stunned to learn from my post about it that it wasn't a real cottage. It feels real to me every time I watch the movie, though, and that's all that really counts, right? (To see how they created the facade for it: Building Kate Winslet's Cottage for The Holiday.)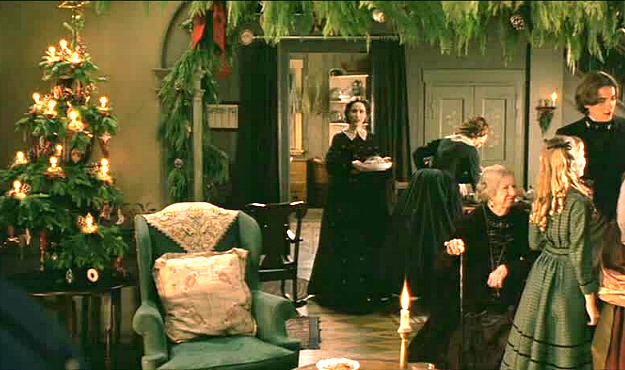 One of the best things about Louisa May Alcott's Orchard House in the movie Little Women was that it was a recreation of the real thing, which is now a museum in Concord, Mass.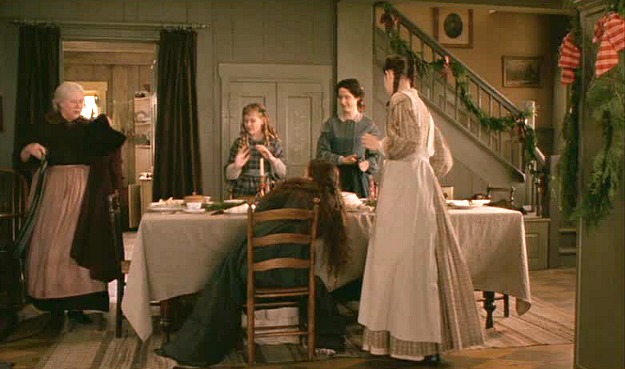 Little Women was one of my favorite books as a girl. My Illustrated Junior Edition is still on my bookshelf and makes me happy every time I look through it. As the only girl in my family (I have a brother and lots of boy cousins), the idea of a house full of sisters always sounded wonderful to me!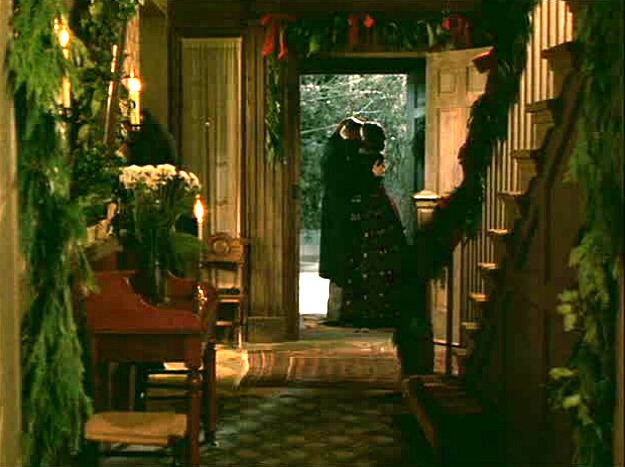 What would be your dream movie house to visit this time of year? I could easily come up with 5 more faves, and I bet you could, too! Visit my Houses Onscreen page to see more. 🙂


(Visited 180 times, 1 visits today)