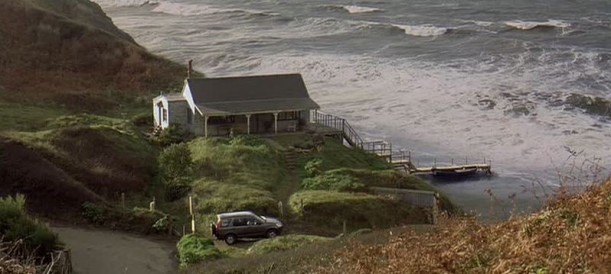 Remember the romantic beach hut I showed you in North Cornwall where Kate Winslet spends her holidays? The rental listing for the cottage mentioned Demi Moore shot a movie there, but it didn't say which one. Several helpful readers told me it was the 2006 mystery-thriller Half Light.
I had never seen the movie, so I had to check it out. And oh, wow, the settings and photography in it were stunning. I snapped some photos of the beach hut to show you how it looked in the film. Take a look!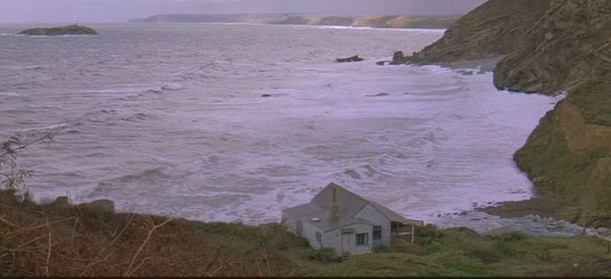 I have to say I didn't have high hopes for the movie itself. I just wanted to see what the beach hut looked like on film. But it sucked me right in and I couldn't stop watching.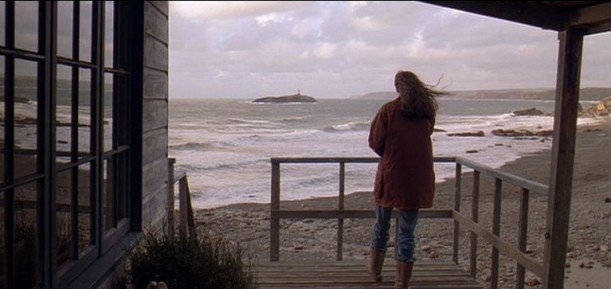 It's the story of a best-selling mystery novelist named Rachel (Demi Moore) whose young son tragically drowns after she forgets to lock the gate behind her house in London.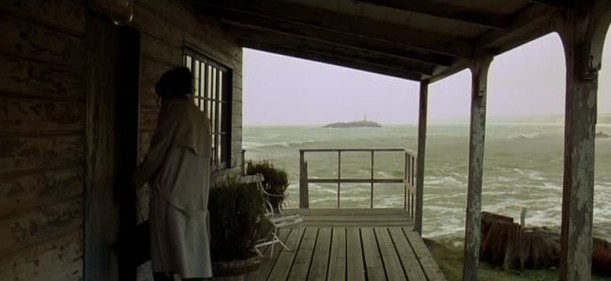 Almost a year later, with a book deadline looming, she rents this remote cottage as a quiet place to write. It looks like the perfect spot to get away from it all…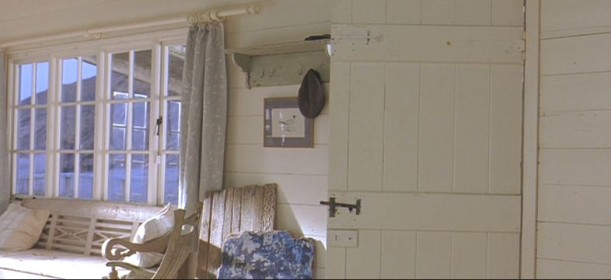 But then some pretty creepy things start happening. Is her son's ghost haunting her? Or is she losing her sanity?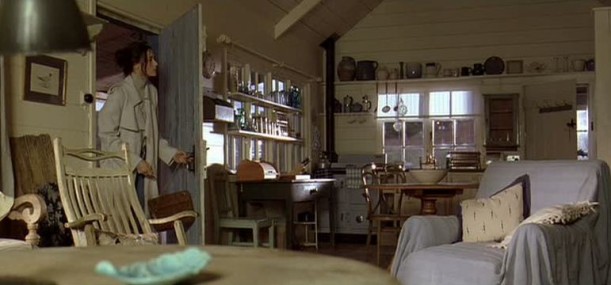 I won't spoil the ending for you (which I found pretty implausible), but it kept me on the edge of my seat.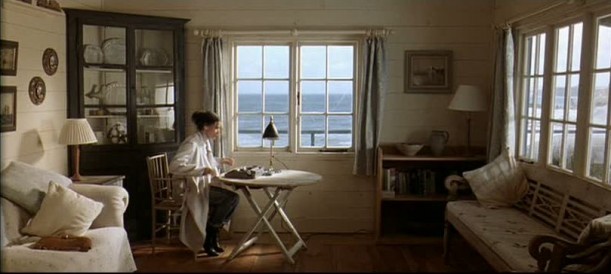 What I really loved were the scenes in this Cornish cottage, which was beautifully styled for the movie.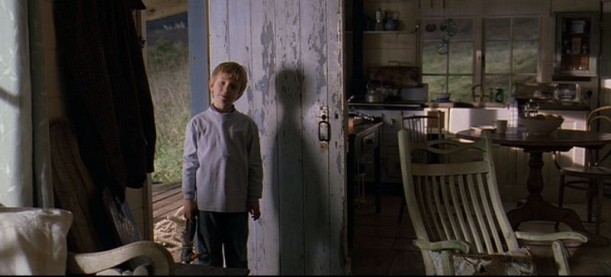 Don Taylor was the Production Designer. The Set Decorator was John Bush.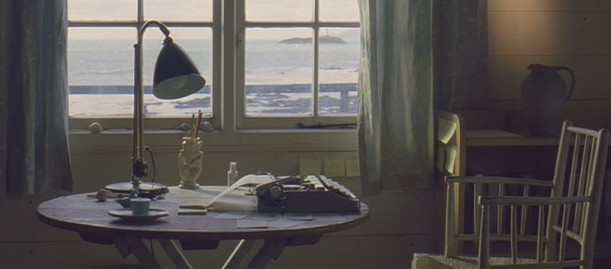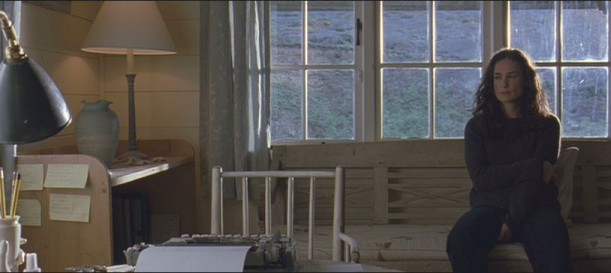 Looked to me like they shot most of the scenes in the actual cottage.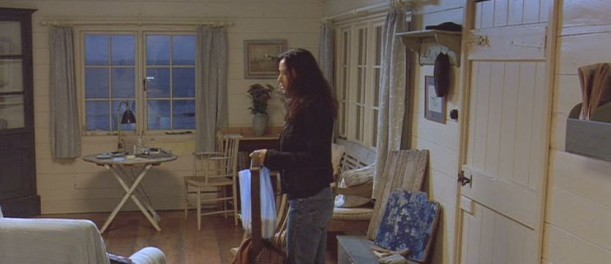 They added a second story with a bedroom and bath for Rachel, though, that doesn't exist in the actual house.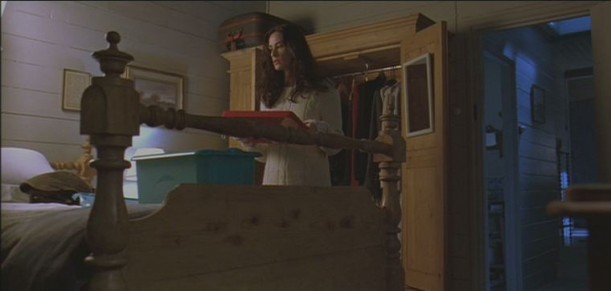 There's also a gorgeous old lighthouse that plays a major role in the movie–too bad it was CGI generated and not real:
It came with a charming lighthouse keeper named Angus who was more than happy to show Rachel around…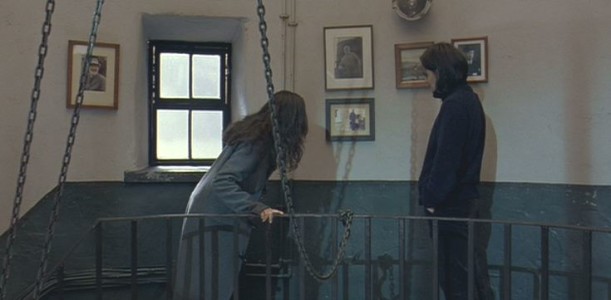 Nothing in the lighthouse seemed quite as charming by the end of the movie, though. If you've seen it, you know what I mean!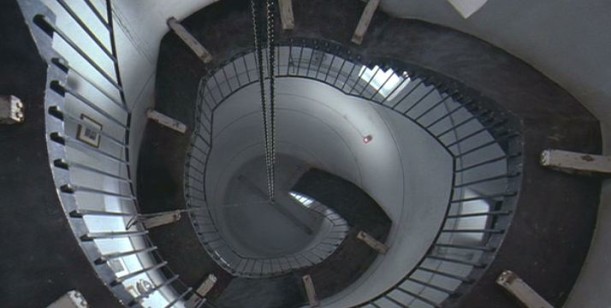 The remote coastal setting was perfect for the story. In the beginning I was thinking, "It looks so lovely there. I'd never want to leave." By the end I wanted to scream, "Get out of there!"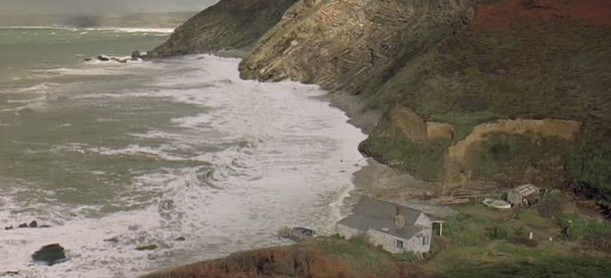 You can rent the beach cottage on your next vacation (if you dare, after seeing the movie!). For more photos and information: A Romantic Beach Hut for Two.

P.S. Visit Houses Onscreen to see more, including…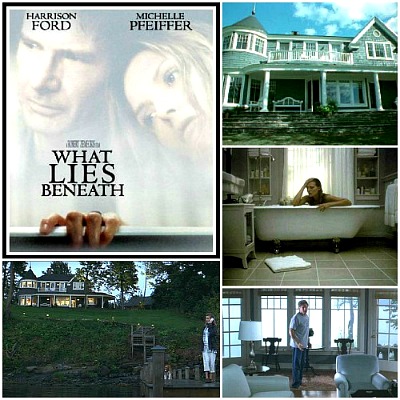 A House to Die for in What Lies Beneath
(Visited 68 times, 13 visits today)