It's easy to see why this stunning painted Victorian, known as the Parrott-Camp-Soucy House, was chosen as a filming location for the upcoming Disney movie The Odd Life of Timothy Green. It's currently a bed & breakfast in the town of Newnan, Georgia, but it's on the market for $1.39 million. Take a look!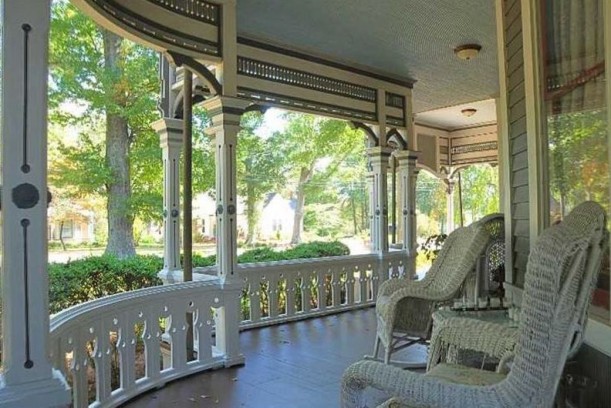 The house was built in 1842. According to Old House Dreams, it started out as a Greek Revival. But in the 1880s, it was rebuilt into the Victorian style it has today. In the 1980s it was beautifully restored and retains most of its historical details. It's almost like stepping back in time…
According to the listing: "Each downstairs room is accented with different woods–birds eye maple, cherry, mahogany, & black walnut."
The house has 4 bedrooms, 5 baths, and about 5,500 square feet.
The Eras of Elegance website has an overview of Victorian architectural styles and mentions this house as "an elaborate example of a Stick-Eastlake house:"
Stick-Eastlake structures were plain, simple and relatively modern. They were characterized by a large, ornamental truss under the gable eaves of a house. Eastlake houses were so called after British furniture designer Charles Eastlake and featured more decoration. The two styles merged to be called Stick-Eastlake.
The movie The Odd Life of Timothy Green sounds a little, well, odd itself: A childless couple makes a wish for the perfect child, only to have one show up in their garden after a storm.
If you saw the HGTV Green Home 2012, you may remember that they promoted the movie with a room decorated around the poster: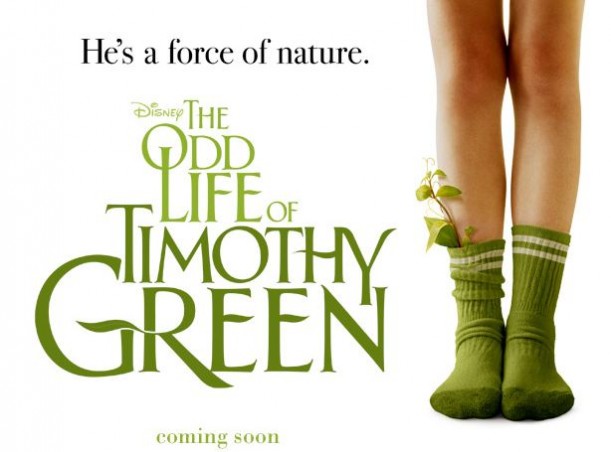 Not sure what kinds of scenes were filmed at this house for the movie, but based on the trailer, it's not the one that the couple–and their new "son" Timothy–live in.
The one room in the house that looks fairly modern is the kitchen. I think it's always difficult to get kitchens in historic houses like this "right."
One of my favorite "new Victorian" kitchens is this one that I showed you a couple of years ago, inspired by the sets in Practical Magic.
Victorians can be a little dark and formal for me, but I'm a huge fan of the big front porches they usually have.
It sits on about 5 acres and comes with a 3 bedroom, 2 bath carriage house. More photos and information in the listing by Suzanne Trammell.
P.S. This house makes me think of the Victorian mansion in the classic Disney movie Pollyanna. That one wasn't entirely real, though. They painted the top floors on.

(Visited 25 times, 1 visits today)