In the movie Baby Mama, Tina Fey plays Kate, a single woman who hires Angie (Amy Poehler) as her surrogate. Her apartment is nice, neat, and perfectly decorated, like pages ripped out of a Pottery Barn catalog — at least until Angie moves in and starts sticking her gum under Kate's reclaimed barn-wood coffee table…
The movie is set in Philadelphia but most of it was filmed in New York (with some location shots from PA). The apartment interiors were built on a soundstage in Brooklyn.
Kate lives near Rittenhouse Square, but Angie comes from South Philly.
The front lobby of Kate's fancy, schmancy apartment:
Greg Kinnear plays Kate's love interest, Rob. Here he is in the entrance to her apartment:
In this behind-the-scenes shot of them filming in the entry hall, you can see their marks on the floor:
Kate discovers the wads of chewing gum stuck underneath her coffee table and isn't pleased: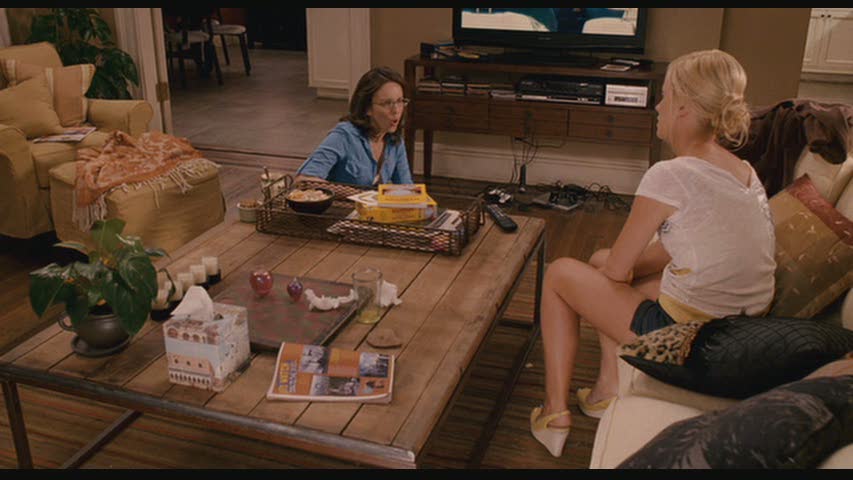 In this shot from behind the scenes you can see into the dining area off the living room: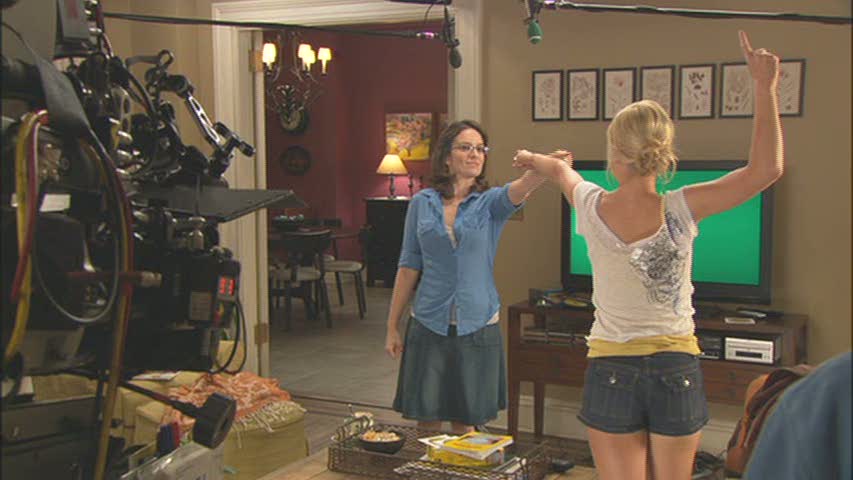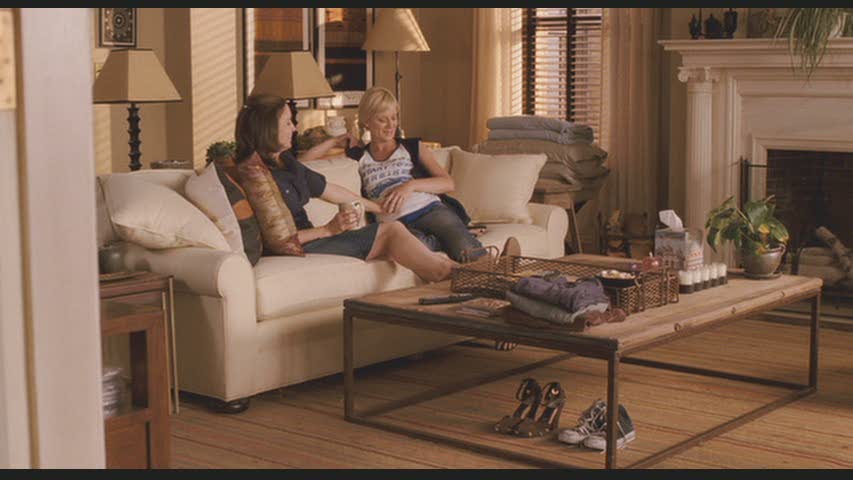 The balcony outside the apartment, off the living room:
It was hard to get a good photo of Kate's fabulous kitchen. Here's one from the "making of" featurette: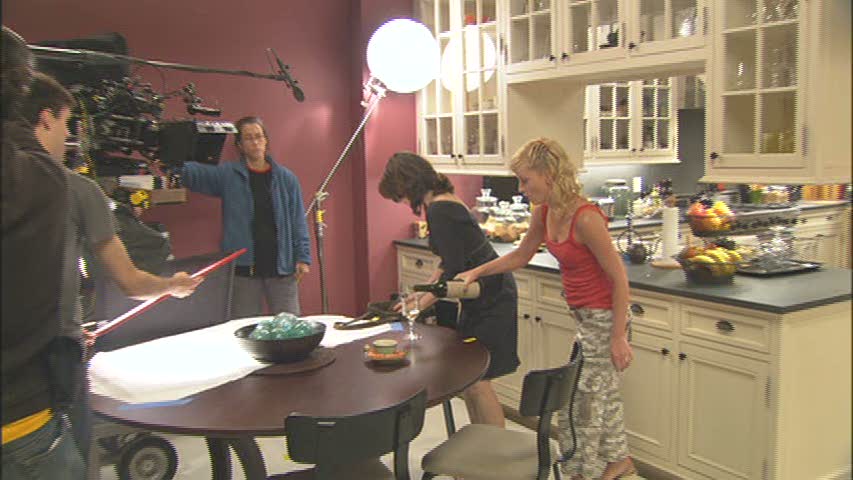 Kate has a Viking kitchen. Viking reportedly provided "a range, refrigerator, beverage center, trash compactor and dishwasher for the set." Lucky girl!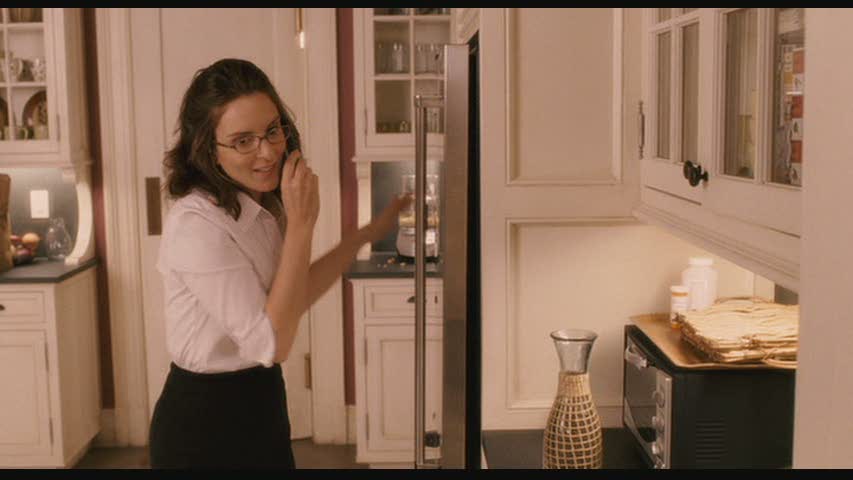 One of my favorite features in the kitchen is this swinging door with the little porthole window: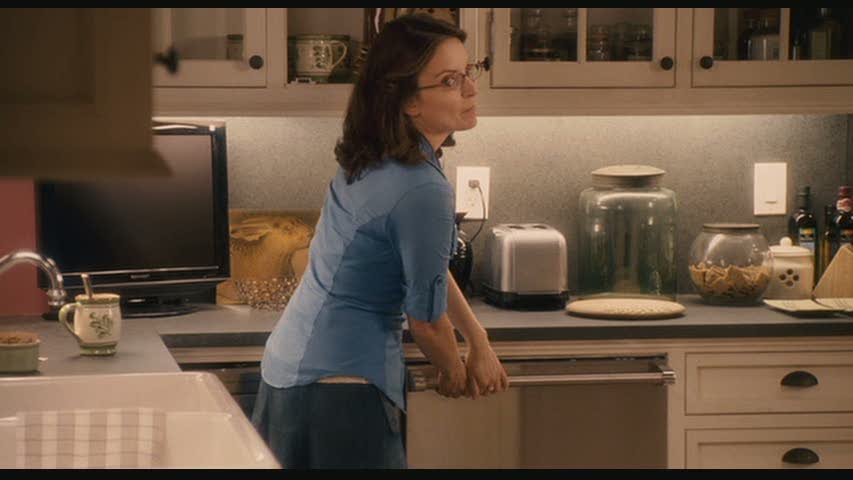 The kitchen seems huge, especially for a one-bedroom apartment in the city. What would she do with all that storage?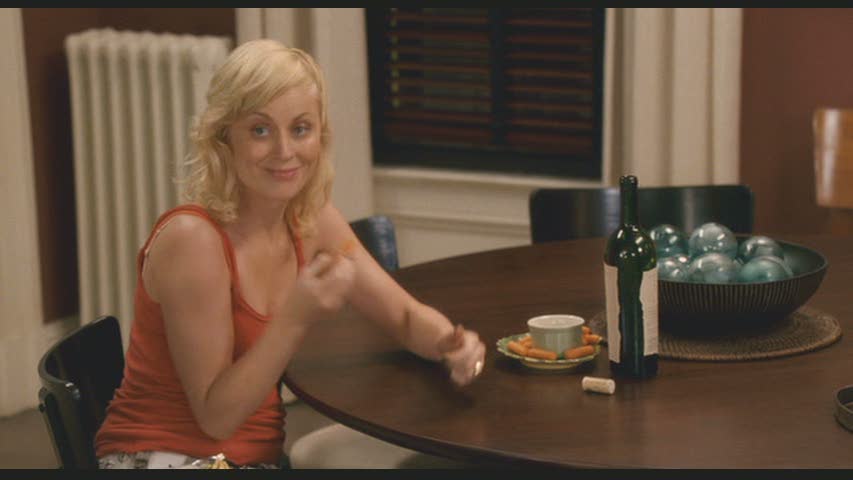 Kate's Bedroom: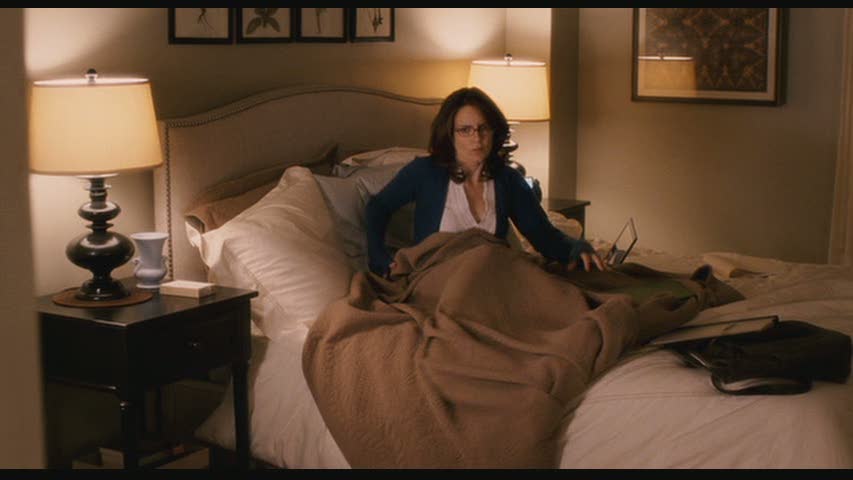 After Angie moves in, she takes over the bedroom and makes Kate sleep on the sofa in the living room.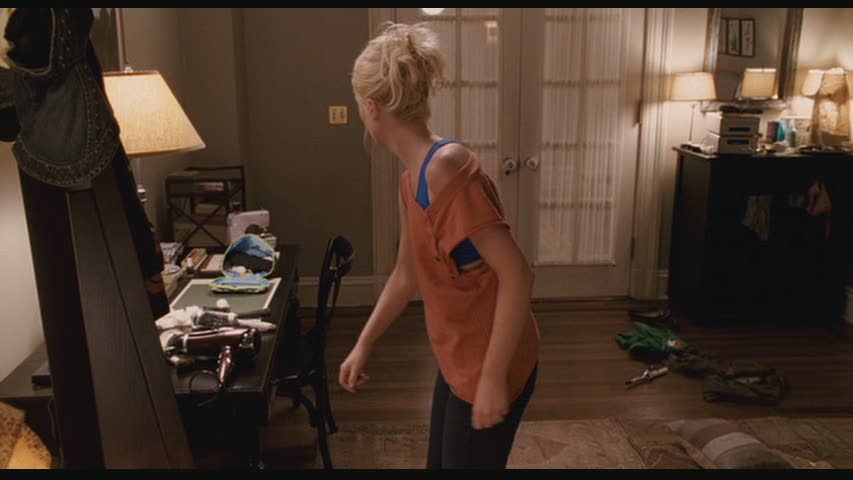 Susan Bode-Tyson was the Set Decorator. She told the SDSA: "Kate is a very buttoned-up, organized person. The set was originally mildly interesting, but when the Angie character moves in with her, you get a sense of their very different worlds. And their worlds somewhat collide."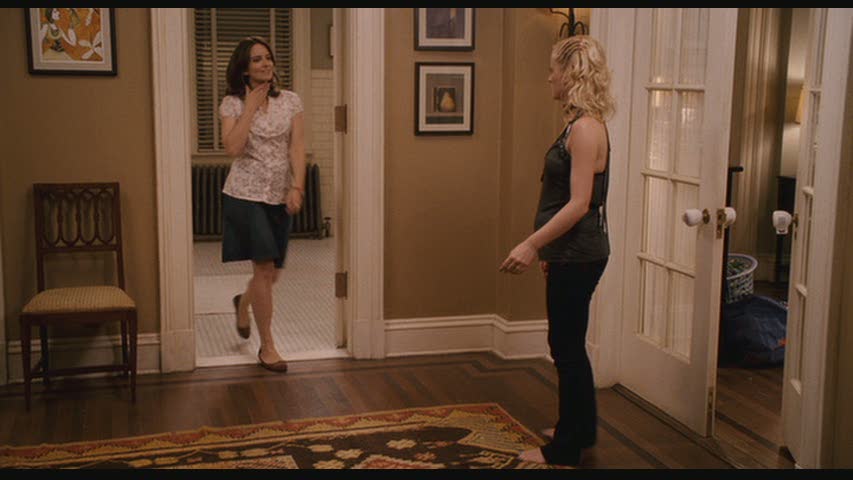 Angie tries to get the baby lock off the toilet:
I loved Rob's (Greg Kinnear's) townhouse, too, and wished we could have seen a little more of it than just the exterior and the kitchen: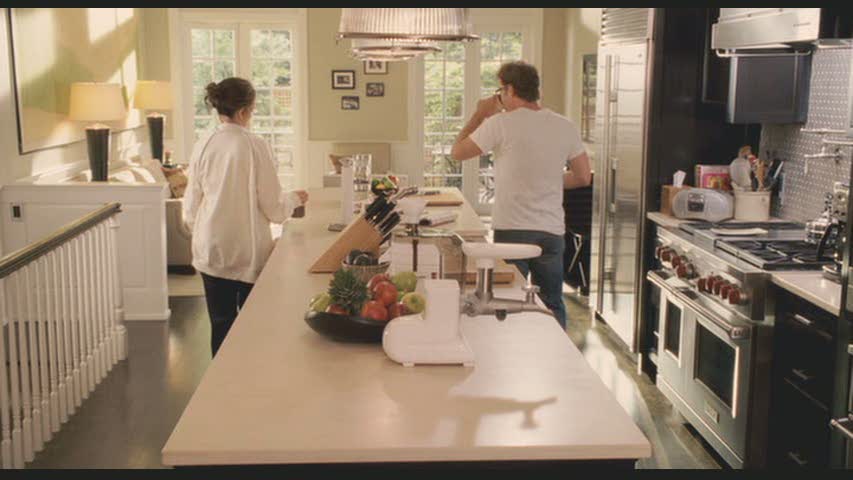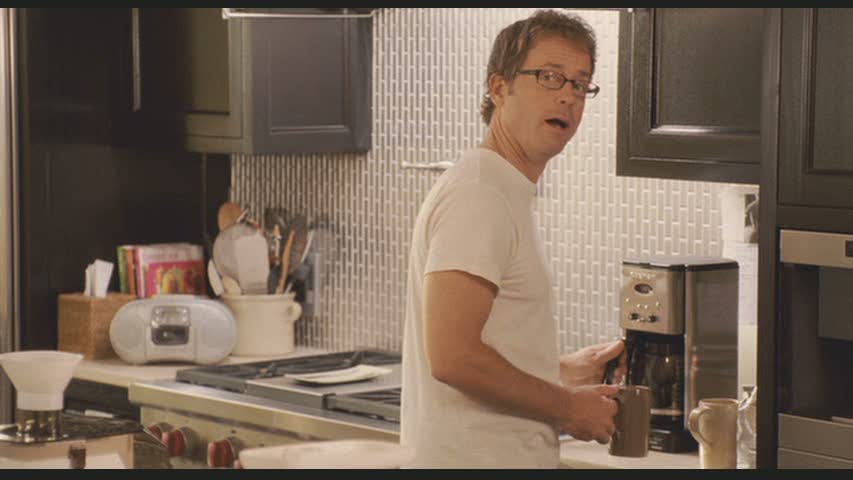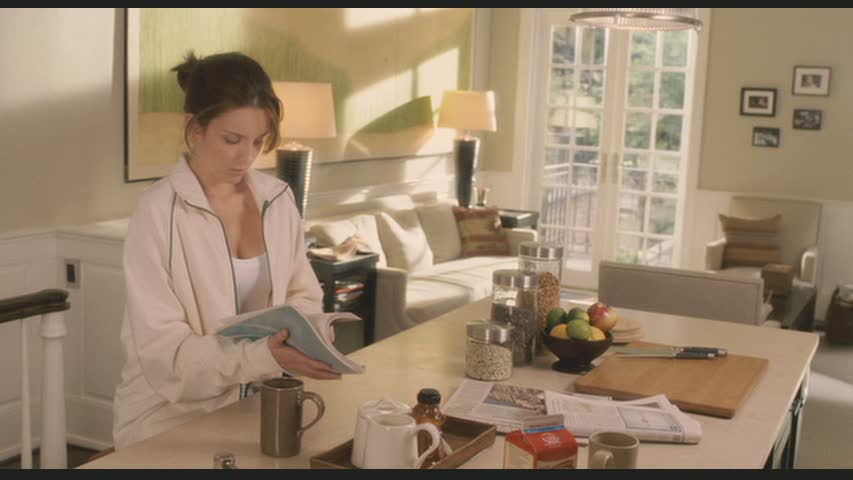 Every day my inbox fills up with emails asking me whether I've featured this, that, or the other movie house. I keep a handy list with links to all of them on my TV/Movie Houses page, in alphabetical order, so if you're looking for something, check there! 🙂
(Visited 3 times, 1 visits today)