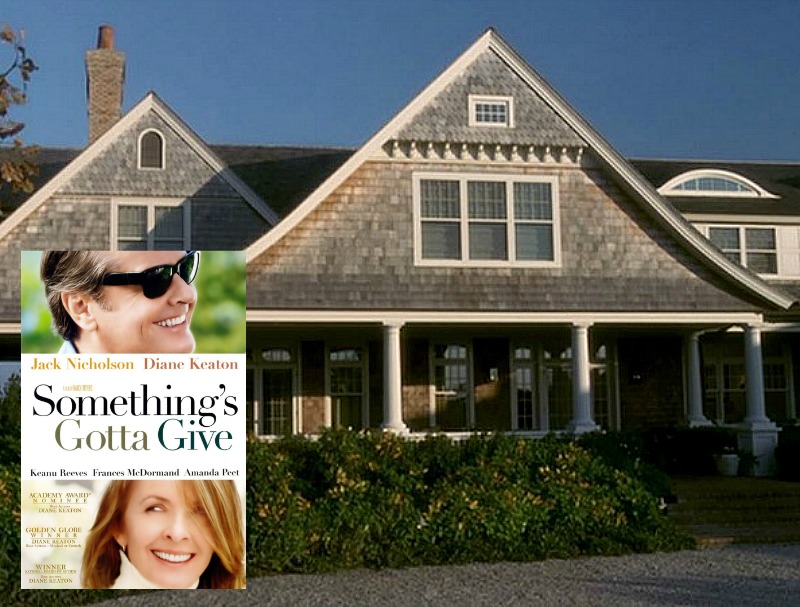 In honor of the Oscar noms being announced today, I thought it would be appropriate to mention the role that movies play in our dream-house fantasies.
If you're hooked on houses like I am, then you may have found yourself willingly sitting through otherwise dull, poorly acted, or just-plain-awful movies, as long as the action takes place in a house that you like to ogle. Right?
I know I can't be the only one who watches, at least somewhat, for the sets. We're not just hooked on houses — we're hooked on houses onscreen! Here are some of my faves, and I bet they're some of yours, too. Take a look and let me know!

Some of My Favorite Houses Onscreen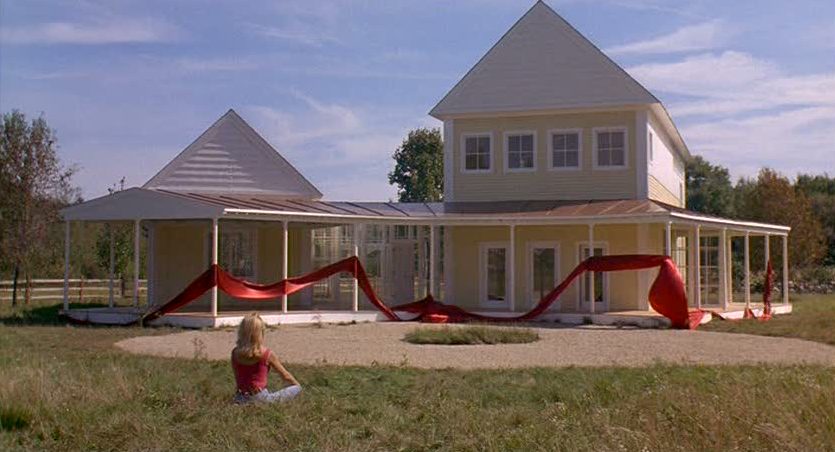 In the late 1980s I watched Housesitter for the first time and fell head over heels with that cool little yellow house that architect Newton Davis (Steve Martin) designs for his girlfriend (Dana Delaney). He wraps it in a giant red bow and asks her to marry him, but she (unbelievably) says no.
Becky clearly didn't deserve Newton or his house. When Gwen (Goldie Hawn) finds and falls in love with the abandoned yellow house, we know she has to be the girl for him–even though she's a pathological liar who breaks in, decorates the place, and tells everyone in town that she's Newton's wife. A house as perfect as that one can justify all sorts of insanity.
I can't even name all of the movies I've rented multiple times or even bought simply because I liked the characters' houses. Would I have watched Something'sGotta Give three times if Diane Keaton hadn't lived in that fabulous house with the kitchen that made me drool every time she stepped into it? No.
Would I have made it all the way through The Holiday with Cameron Diaz and Kate Winslet if they had been swapping two boring bi-levels in the burbs instead of that modern California mansion and an adorable English cottage? I'm guessing not! 🙂
Let's just say the only thing I loved about The Lake House was . . . the lake house. (I wrote a post showing how they built a temporary glass house for the Sandra Bullock-Keanu Reeves movie, and then tore it down after, that you can see here.)
Speaking of Sandra Bullock movies, The Proposal is another fun "house movie." Did you know they actually filmed it in Massachusetts and pretended it was Alaska? Those mountains you see in the background are all fake! You can read all about it here. I even tracked down the real house and got pics of how it looks in real life today, so be sure to check that out.
I know my 5-year old daughter Lily is taking after me already. Today she was watching a Halloween episode of "Tom and Jerry" that took place in a haunted mansion, and I tried to turn it off, thinking the ghosts and monsters might scare her. "Stop!" she cried. "I like this house they're in. It's sooo pretty. Look at that chandelier!"
What are the movies you watch for the scenery? Do you have any favorite houses onscreen? I know I've missed some good ones, so chime in and let me know if there are any I should feature in the future! 🙂

*UPDATE*

Since I wrote this post I've featured all of these movie houses in depth and many more.
(Visited 18 times, 1 visits today)