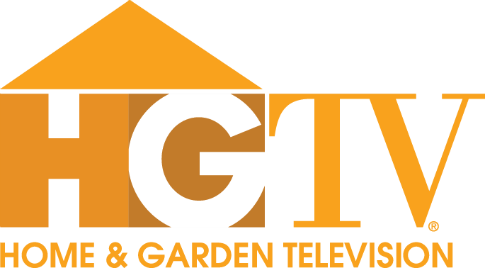 Looking for something new to watch? HGTV just announced 9 original series they're adding to their schedule. They include the home improvement competition series Brother vs. Brother with Jonathan and Drew Scott and a totally revamped Design Star…
HGTV General Manager Kathleen Finch
According to Kathleen Finch, the general manager of HGTV, "We're still delivering series that fuel viewers' passion for the big three in home-centric programming — real estate, renovation and decorating. However, these newer series will appeal to fans who want more action and intrigue served up with their renovation and design as well as to fans who prefer a more escapist viewing experience."
The network also will "put a new spin on its classic competition series Design Star, retooling the series with the new title HGTV Star, showcasing finalists with non-traditional, yet relevant, home-related expertise." New to the judging panel this season: designer Sabrina Soto. (Looks like Candice Olson is gone for good.)
Here are the 9 new additions to the HGTV lineup:
1. Brother vs. Brother
Premieres July 21 with hosts Jonathan Scott and Drew Scott
Property Brothers stars, twin brothers Jonathan and Drew Scott, battle it out on HGTV's newest competition series, Brother vs. Brother. In this six-episode series, Jonathan and Drew each mentor a team of six home improvement experts. Each week, the contestants, who are skilled home renovators and decorators, compete in various challenges to find out if they've succeeded in upping the real estate value of the property. Along the way, Drew and Jonathan coach each contestant, but only one will be recognized as the most promising home improvement expert and win the $50,000 grand prize.

2. Flip or Flop
Premiered in April with hosts Tarek and Christina El Moussa
Tarek, a self-proclaimed "driven real estate genius" partners with his wife, Christina to flip new properties in HGTV's Flip or Flop. From the nail-biting purchase at the auction to the frustrating renovations, HGTV cameras follow these novice flippers as they try their hand at the toughest game in town. Viewers also get a glimpse into their personal lives as they put everything into this venture, including the sanity of their family.

3. Catastrophe, Inc.
Premieres in July
When disaster strikes, it's the first responders who save the day — but the unsung heroes of every catastrophe are the guys who clean it up. In each episode of Catastrophe, Inc., a crew of disaster specialists rescue homes damaged by every type of devastation, including wildfires, hurricane-force winds, floods and fallen trees. From simple debris removal to full demolition, the team is there every step of the way to help families clean up, rebuild and redecorate their homes.

4. Renovation Raiders
Premieres May 30 with host Amy Matthews
Imagine leaving the house, going to dinner and coming back to a brand new space in your home. DIY Network's Amy Matthews debuts on HGTV as the host of her newest series, Renovation Raiders. Each week, licensed contractor Matthews raids homeowners' houses while they're out to dinner and pulls off a major remodel in less than four hours. From lavish living rooms to gorgeous kitchens, the families are blown away when they come home and find their spaces transformed.

5. Renovate to Rent
Premieres June 11 with hosts Drew Levin and Danny Perkins
Real estate agent Drew Levin and his partner, licensed contractor Danny Perkins, have figured out how to make money in today's housing market. In each episode, Drew and Danny buy old foreclosed homes, completely renovate them and rent the property for top dollar. These guys may be young, but when it's time to sell the rental properties, they'll be cashing out.

6. Renovation Unscripted
Premieres in June with hosts Heather Tom and James Achor (pictured above)
Emmy award-winning actress and soap opera star Heather Tom, and her musician husband James, are both drawn to renovation and design. Whether it's a diamond in the rough or a grand design plan with a small budget, these two can't say no. Throughout the series, Heather and James bring their extensive renovation and design expertise to the table to create unique spaces all over Los Angeles. When all the unexpected problems are resolved and the projects are complete, the spaces are true award winners.

7. Staged to Perfection
Premieres June 1 with host Meridith Baer
In Staged to Perfection, Los Angeles-based designer Meridith Baer, owner of the largest home-staging company in the world, and her team of 18 designers stage luxury properties that have stalled on the market. With her exquisite style, a 90,000 square-foot warehouse filled with decorative pieces ranging from priceless antiques to flea market finds and five moving crews, Meridith transforms each client's empty home to look its absolute best in hopes it will sell at top market value.

8. Power Broker
Premieres July 23 with hosts Mike Aubrey and Juan Barbieri
Real estate expert Mike Aubrey and general contractor Juan Barbieri help homeowners get their new home at a dream price in HGTV's Power Broker. In each episode, Mike tours several fixer-uppers, foreclosures and short-sales with his clients and shows them the best buying strategies to get a great deal, while Juan develops a unique floor plan and design for the newly purchased home with a limited budget. With the money saved by purchasing a place that needs some work, the new homeowners can turn their fixer-upper into a dream home.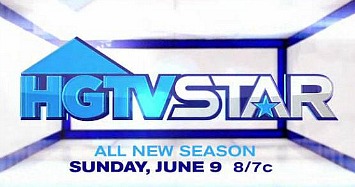 9. HGTV Star
Premieres June 9 with hosts David Bromstad, Genevieve Gorder, Sabrina Soto and Vern Yip
HGTV Star offers a once-in-a-lifetime opportunity for an undiscovered virtuoso to win his or her own show on HGTV. Each week host and mentor David Bromstad oversees the competitors as they participate in unexpected creative challenges to showcase their talents. One by one, the finalists are voted out of the competition by a panel of expert judges — Vern Yip, Genevieve Gorder and (new host) Sabrina Soto — until one winner stands victorious.

What do you think of the new shows? Will you be tuning in to check any of them out? I'm probably most excited to see how they've retool "Design Star!"


P.S. Visit my HGTV page to see more, including: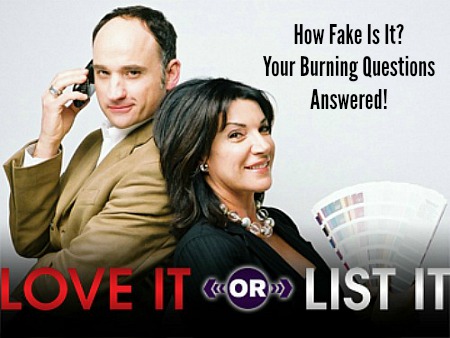 (Visited 4 times, 1 visits today)