Remember the cool old carriage house where Viola Davis's character Delia lives in the movie Eat Pray Love? Those scenes were filmed on location in Brooklyn's Cobble Hill neighborhood inside what was once a firehouse in the 1800s. It's on the market, so let's take a look…

Viola Davis's House in "Eat Pray Love:"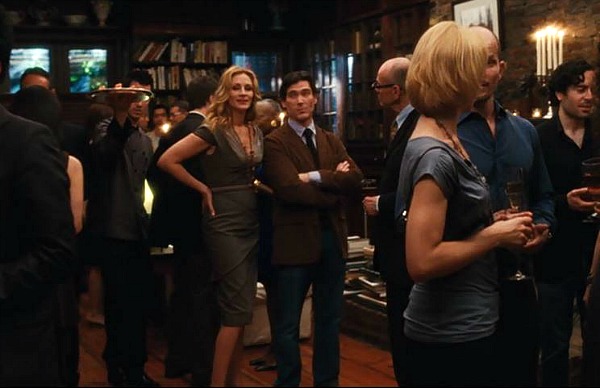 Julia Roberts played Elizabeth Gilbert, the author of the best-selling memoir that was made into the movie. One of the opening scenes shows her mingling at a party in Delia's house.
The living room in the listing:
The listing says that the house features three loft-like floors with 12″ wide planked floors, beamed ceilings, skylights, and exposed-brick walls.
The dining area: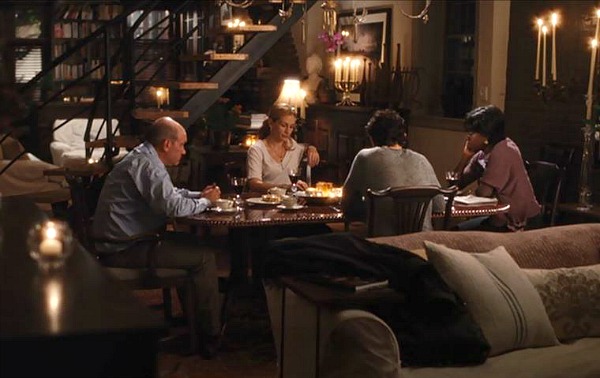 The house is bigger than it looks with nearly 6,000 square feet. The listing notes that it's currently split into two units but could be converted back into a single residence.
This was Viola Davis's bedroom in the movie, where she and Julia Roberts go to change the baby's diaper and have a heart-to-heart:
In this screenshot I took from the movie, you can see they used the homeowner's furniture, although they styled the room differently with some artwork and curtains: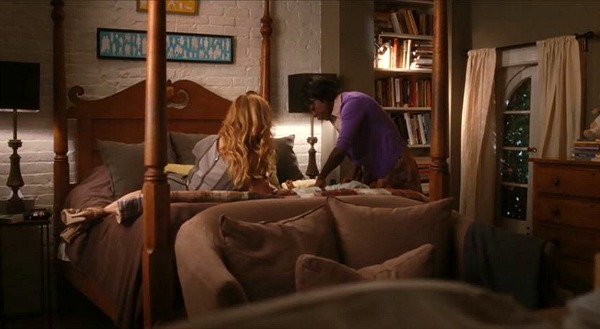 This scene with Delia and her husband Andy in the movie (played by Mike O'Malley) appears to be on the other side of the room, outside the bathroom: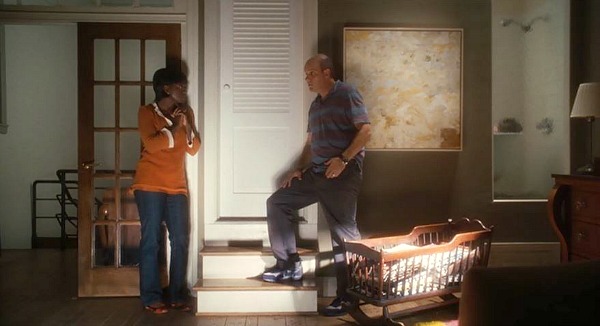 We get a brief glimpse at the kitchen (well, the pendant lights and back door, anyway) when Delia and Liz walk past it: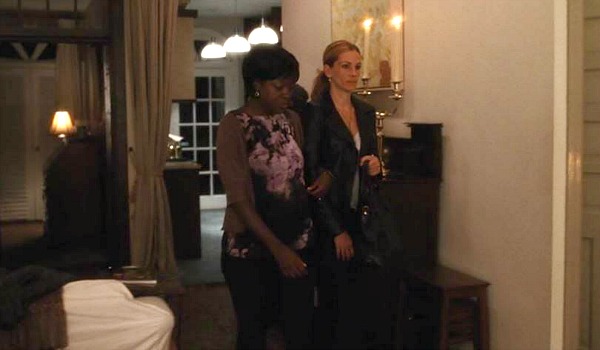 The kitchen in the listing:
It was hard to get a good look at the living room in the movie with so many partygoers blocking my view of things like the big brick fireplace: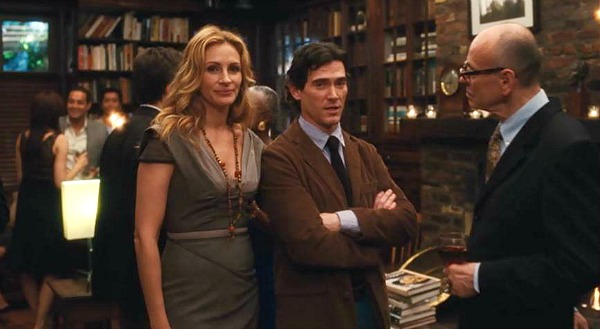 So it was fun to finally get a good look at it in the listing photos. Looks like the same clock sits on the mantel, but they went with different artwork in the movie:
The carriage house has been "used for multiple movie shoots," but this is the only one I recognized. If you know of any others filmed here, let us know!
Greenhouse off the upstairs bedroom:
Speaking of Viola Davis, are you watching her new series How to Get Away With Murder? She lives in a beautiful old house on that show, too, that I'd love to get a closer look at.
They're asking a little under $7 million. Check the listing with Deborah Rieders of The Corcoran Group for more photos and information. Curbed has the floorplans. *UPDATE: Norah Jones reportedly bought the carriage house for $6.25 million.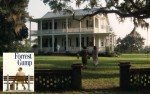 Twenty years ago the movie Forrest Gump hit theaters, so let's take a look back at that wonderful old house in Greenbow, Alabama, that Forrest Gump and his…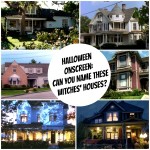 Happy Halloween Week! Witches always get to live in the best houses onscreen, don't they? Here's a little pop quiz to see how many of these…