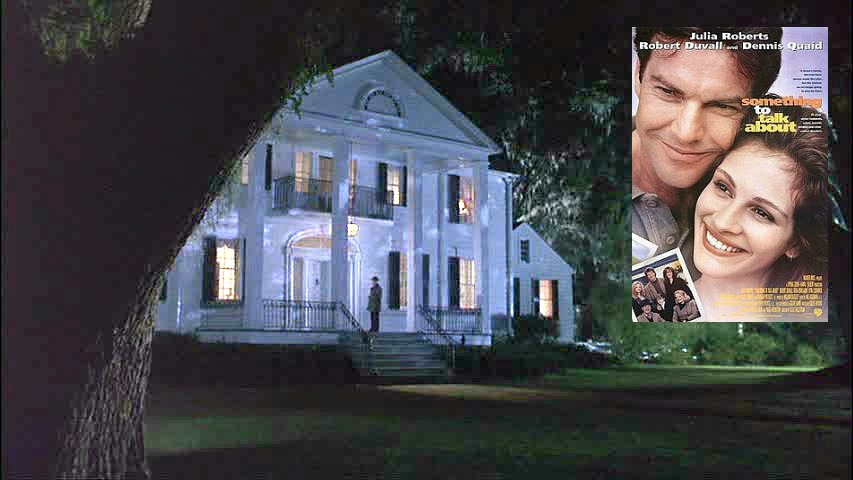 Remember Something to Talk About, the Julia Roberts-Dennis Quaid movie from the mid-1990s?
I loved the setting. I did a little digging and learned it was filmed on location at Davant Plantation in Ridgeland, South Carolina.
The main house where Robert Duvall and Gena Rowlands (Wyly and Georgia King) live was built in the 1820s. Take a look!

Davant Plantation from "Something to Talk About"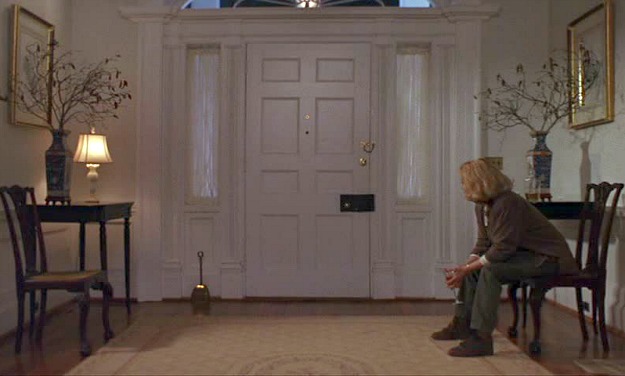 One scene takes place in the dining room, when the family (including sisters played by Julia Roberts and Kyra Sedgwick) have a tense meal together: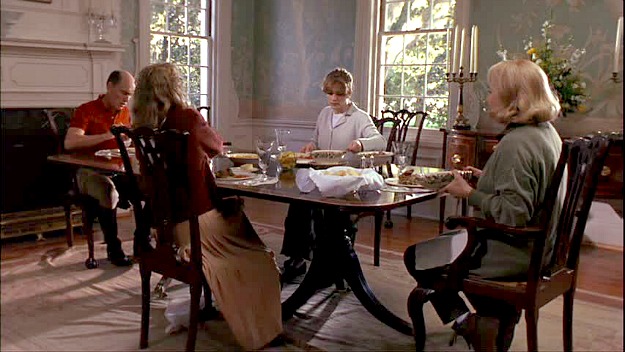 A former owner painted the murals on the walls in the 1940s.
Screenwriter Callie Khouri intended for the movie to take place in Tennessee. But because Julia Roberts wasn't available until the fall, the filmmakers started looking further south for a location and ended up in South Carolina.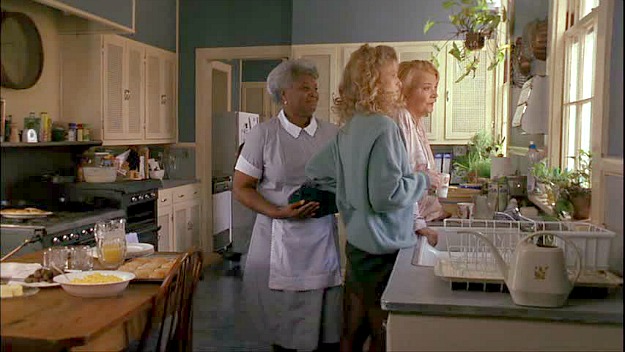 Davant Plantation, circa 1770, is situated in the heart of South Carolina's plantation country and consists of 2,040 acres of cultivated fields, lakes, longleaf pine forests and hardwood bottoms. It has been managed for the last 73 years as a total southern hunting experience for guests, friends and family members and was the location for the movie "Something to Talk About" featuring Julia Roberts, Dennis Quaid and Robert Duvall.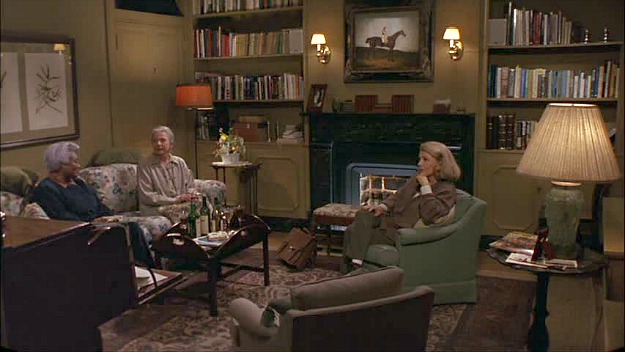 "The property consists of a historic 5,000 square foot main residence, circa 1820, and complementary buildings which include four guest cottages, a 10 stall horse barn, expansive dog kennels and a plantation manager's residence. The plantation has an established release quail program, quality deer management, productive dove fields and an excellent turkey population."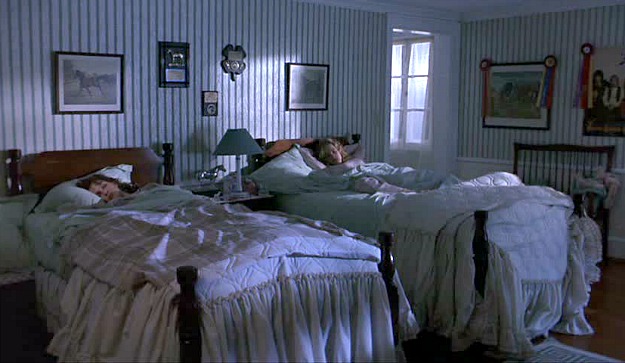 What really stuck with me from the movie were the (presumably) old slave cabins, which are being used in the movie as guest cottages.
Kyra Sedgwick's character Emma Rae lived in one of them, and that's where Julia Roberts' Grace crashes when she finds out her husband has cheated on her.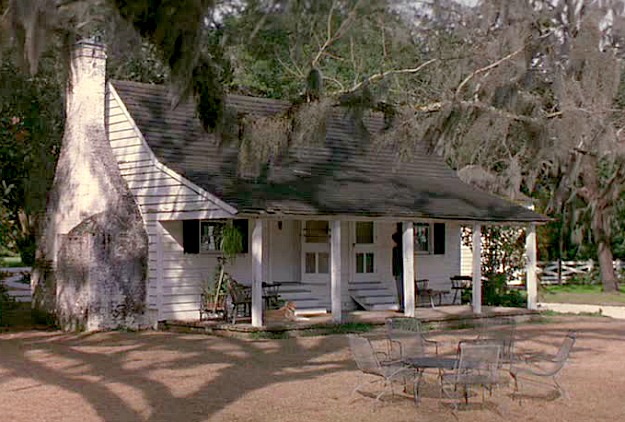 It's hard to believe it's been almost 20 years since this movie came out.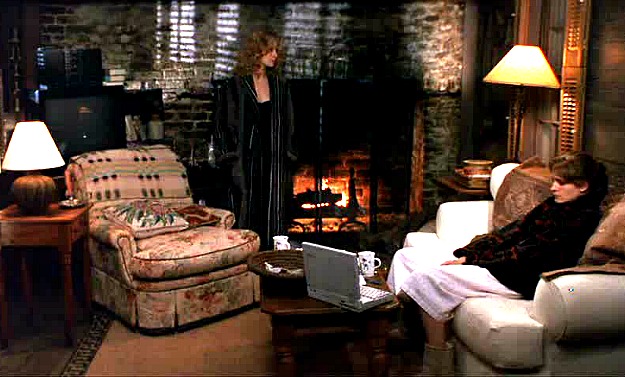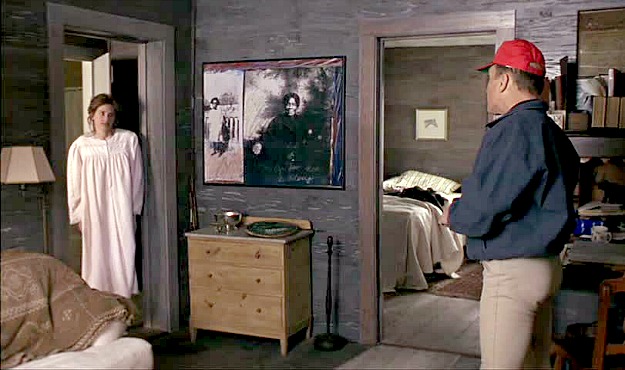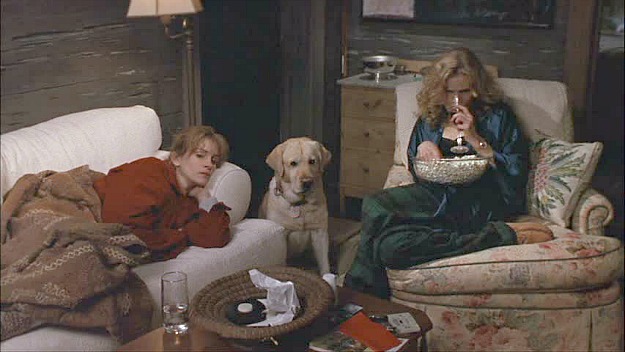 There's a 10-stall horse barn where a lot of the action in the movie takes place,
since Julia Roberts' character manages it: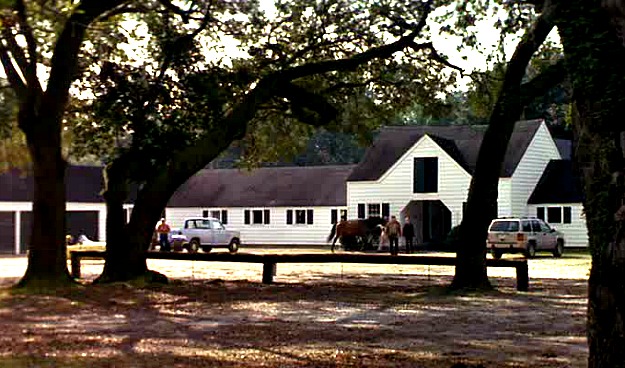 You can see more photos of Davant Plantation where

"Something to Talk About" was filmed on location in the former real estate listing,