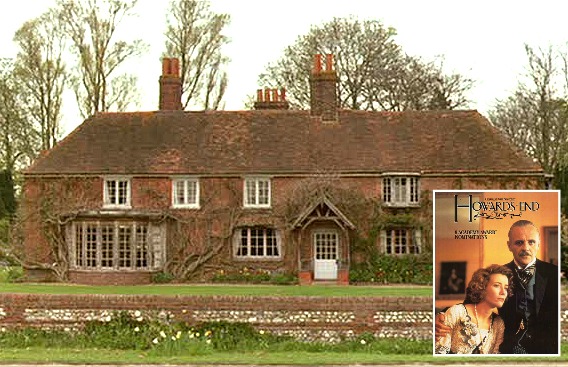 Howards End is a movie for people who love houses. Its name comes from an old cottage in the country owned by the wealthy Wilcox family. Vanessa Redgrave plays Ruth Wilcox, who inherited Howards End from her brother, and she has a deep, emotional attachment to it. They filmed on location in a real house known as Peppard Cottage in Oxfordshire, England. (2017 Update: The house is for sale!)

Peppard Cottage: The Country House from "Howards End"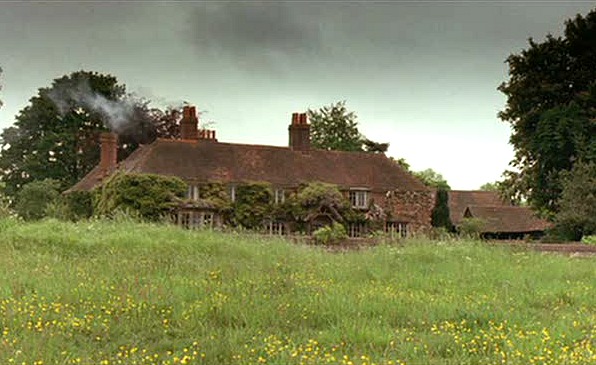 "Howards End" is based on the classic novel by E.M. Forster.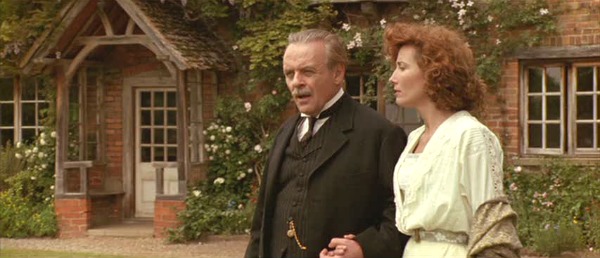 Emma Thompson plays Margaret Schlegel, who befriended Ruth Wilcox in her final days. She doesn't know that the house was supposed to be hers, but she falls in love with it anyway — and with the widowed Henry (Anthony Hopkins).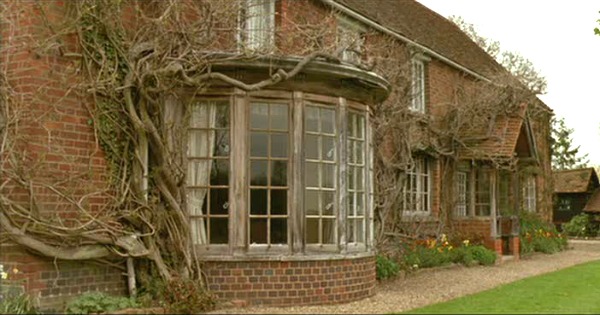 Peppard Cottage near Henley-on-Thames, Oxfordshire, became Howards End for the film.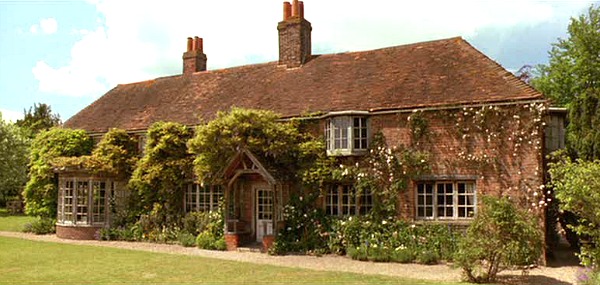 Here it is today, via Google Maps:
According to an article in Independent:
Tourists flocked to the wistaria-clad Peppard Cottage, near Henley-on-Thames, Oxfordshire, after it was used as the setting for the Oscar-winning film Howards End.
For three years after the release of the Merchant Ivory adaptation of the E M Forster novel, visitors took photographs and admired the cottage.
The owners, Roger and Caroline Shapland, who stayed at home throughout the filming with Sir Anthony Hopkins and Emma Thompson, were unconcerned by the attention.
"It wasn't that bad," Mrs Shapland said. "People did come and look at it, but they weren't really intrusive. It didn't particularly bother us, because we were right on the common so people could walk past anyway."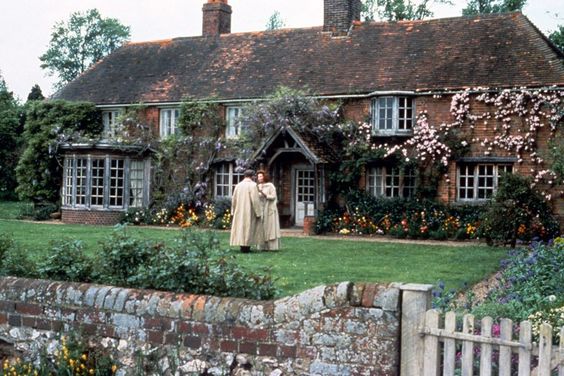 There were more climbing roses and wisteria covering the house in the movie.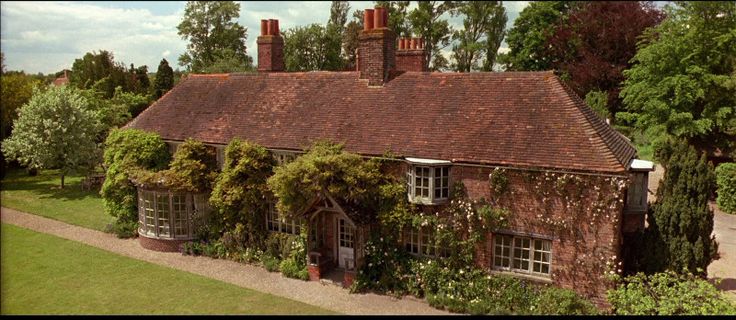 Producer Ismail Merchant and director James Ivory worked with production designer Luciana Arrighi.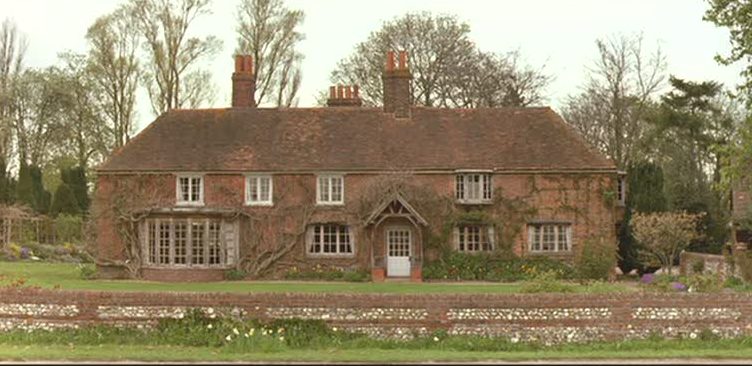 The story explores the relationships among three families who belong to different social classes in the early 1900s.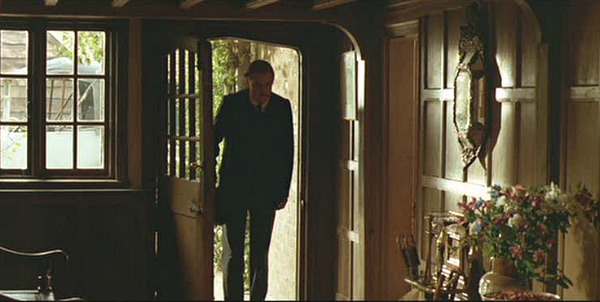 The Wilcoxes are wealthy Victorian capitalists; the Schlegel sisters are forward-thinking philanthropists who talk about issues like suffrage and helping the poor; and the Basts are the poor, working-class couple that the Schlegels try (unsuccessfully) to save.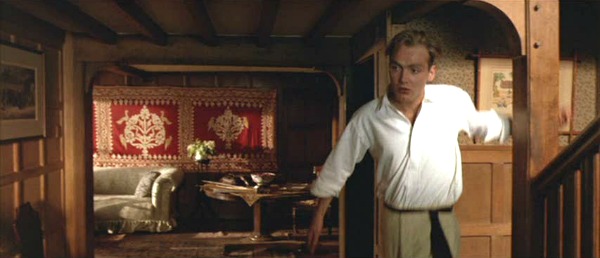 The dining room, where the Wilcox family discusses their mother's death-bed request: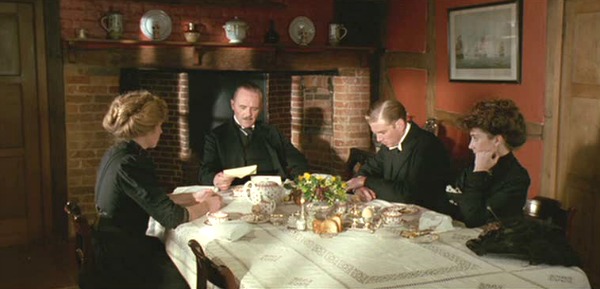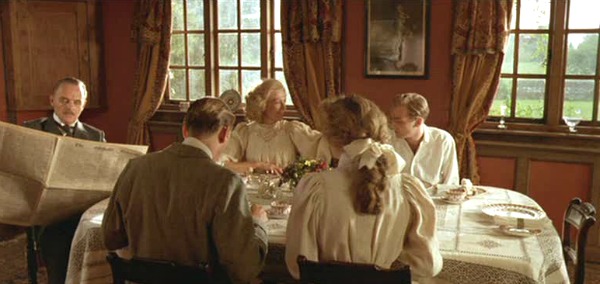 The upstairs landing: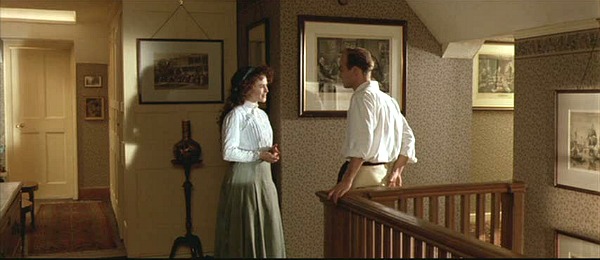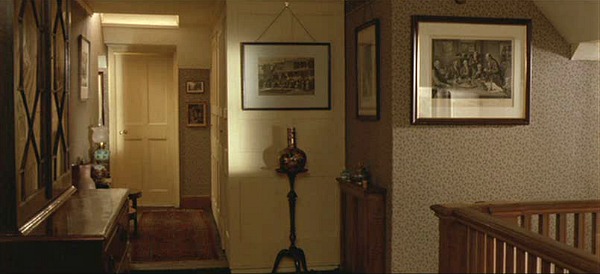 Helen in the front parlor: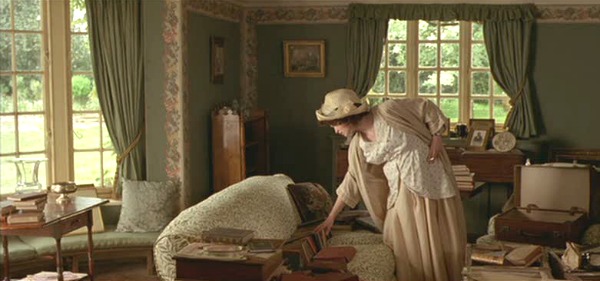 This was Merchant Ivory's third adaptation of a Forster novel, including Maurice and Room with a View.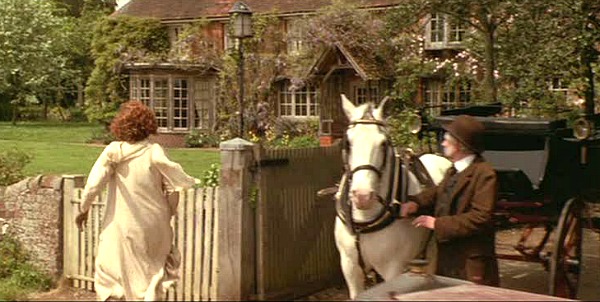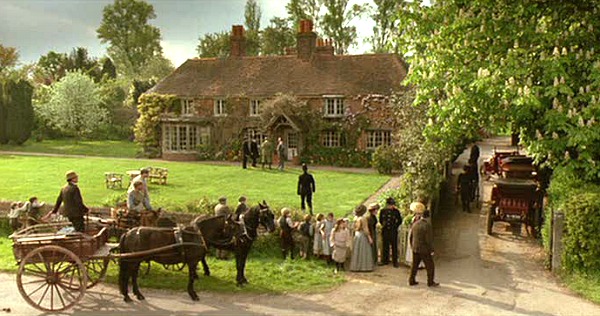 In the classic novel it was based on, "The fate of this country home symbolizes the future of England in an exploration of social, economic, and philosophical trends during the post-Victorian era."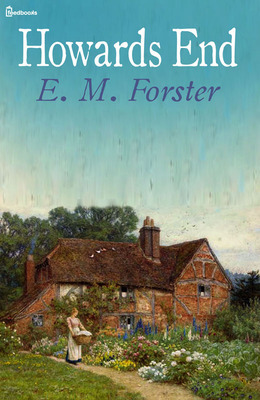 This aerial photo shows the house is larger in real life than it appears in the film:
Here's how it looks today (via Edmund Shaw):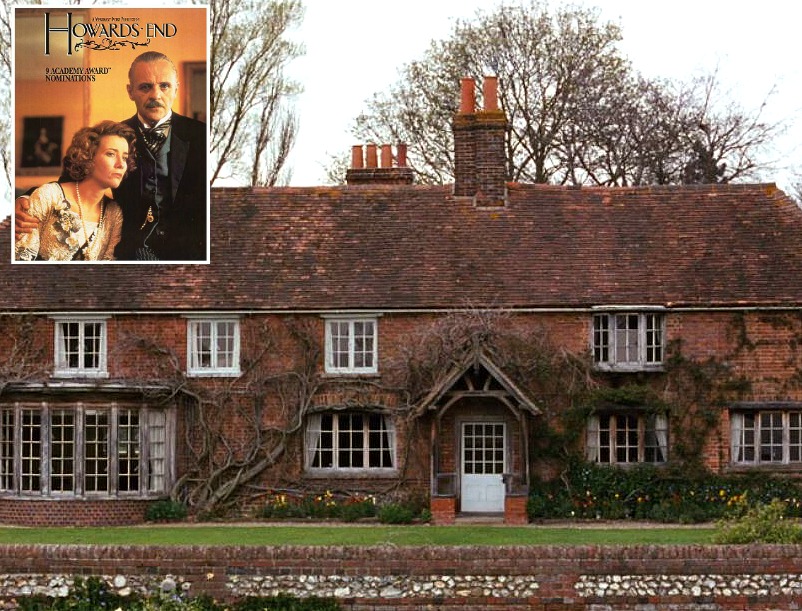 You can also take a tour of the London townhouse that the Schlegel sisters lived in at 6 Wickham Place here. After an extensive renovation, it's on the market, so check it out! 🙂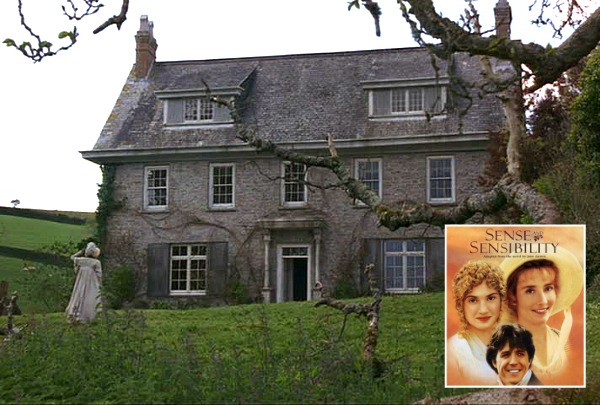 *Affiliate links in post — thanks!
The charming white Victorian from Practical Magic is one of my favorite movie houses. Producer Denise DiNova says that the house where the Owens family of witches…
I already showed you the ivy-covered cottage from the classic Merchant-Ivory movie Howards End. Today we're taking a look at another property from the movie:…