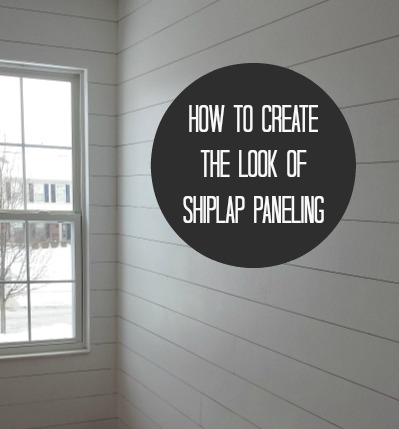 I've always loved the look of shiplap-paneled walls, so when we decided to give our son Jake's room a makeover, I thought it would be the perfect opportunity to try it.
Shiplap can get pricey, though, and our budget was pretty tight, so we decided to fake it instead.
Read on to see how we did it on the cheap!

How to Fake the Look of Shiplap on Your Walls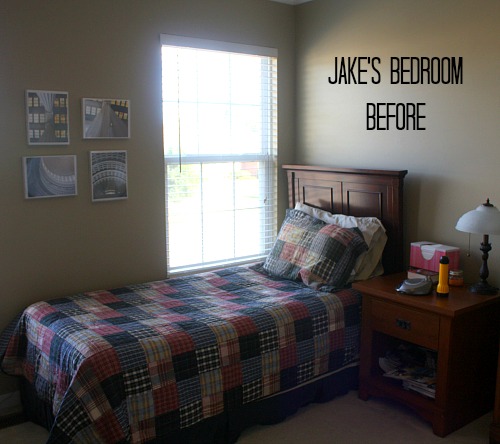 We hadn't done much with Jake's room since we moved in a decade ago. It was dark and dated.
He'd been asking for a bigger bed for a while, so for his 20th birthday we decided to surprise him with one. Not only will he be more comfortable when he's home from college on breaks, but it can double as a guest room.
Here's how we did it, step by step.
#1. Remove the Crown Molding and Baseboards: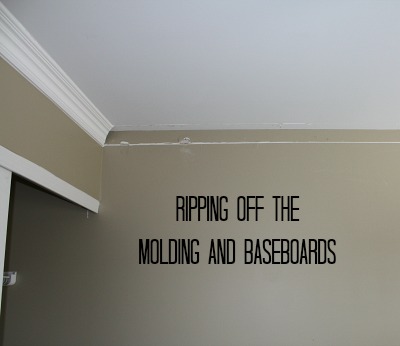 #2. Paint Walls White: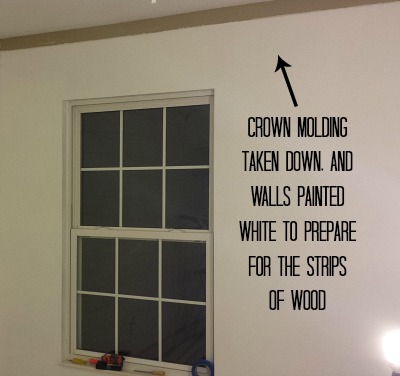 We painted the walls white to cover up all the dark khaki since bits of it would show through the individual slats of wood.
#3. Buy Wood and Cut Into Strips: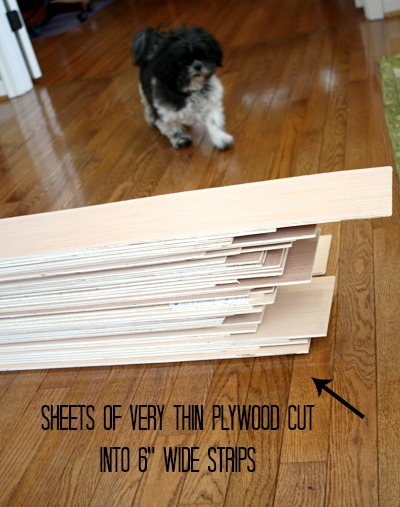 To save money, we bought sheets of very thin plywood at Lowe's for $13.97 a panel and had them cut it into 6″-wide strips for us at the store.
The "real" shiplap boards cost $8.22/each, so it would have cost us over $400 to panel the room. With the plywood, we spent only $139.
If we were doing a "major room" where we wanted the paneling to look more finished and "hefty," we would've considered spending the extra, but the cheaper stuff was fine for a small bedroom like this.
NOTE: Some tutorials recommend gluing the strips down to avoid warping later on. We opted not to do this because we didn't want it to be that permanent, and since it's a small room, we won't mind if we have to fix a few boards down the road. I wouldn't recommend this for a bathroom where the humidity would make it more likely to warp, however.
*2016 Update: It's a year later and we did have to nail a couple of the boards back down that began to pull away from the wall, but the rest are still looking good.
#4. Mark Studs in Wall and Start Hanging the Wood Strips: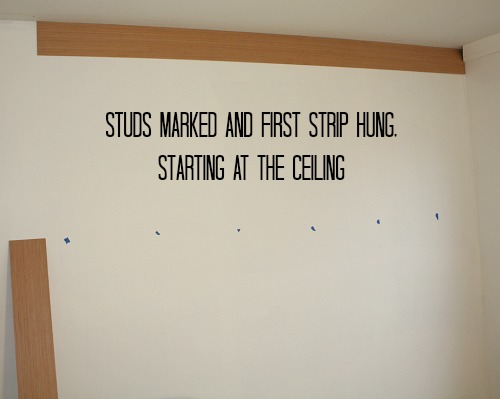 We lightly sanded any rough spots on the edges with a sanding block before hanging them.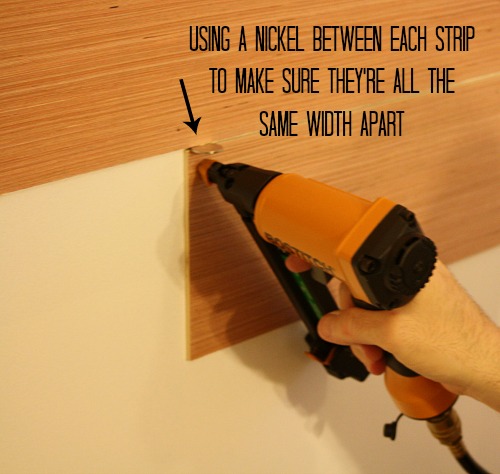 Here's how it looked when the first wall was finished: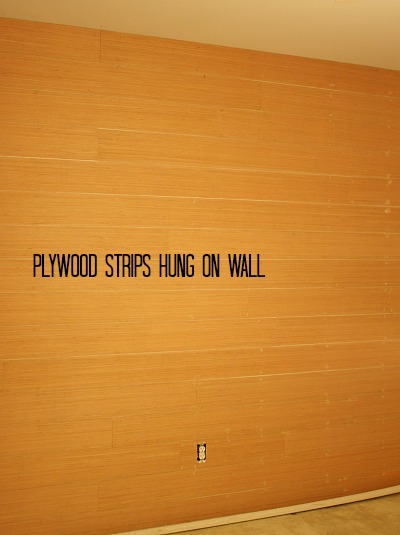 When we saw the result, we wondered why we worked so hard to get the walls white before hanging the wood. You can't see a whole lot of it between the strips, can you? So maybe don't worry about painting it perfectly first! 😉
It took 3 coats of Valspar's Ultra White eggshell paint with primer to cover the paneling because the wood soaked it right up.
#5. Paint the Paneling: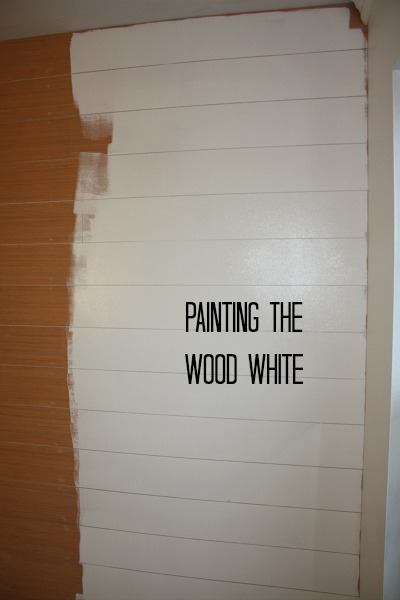 #6. Stand Back and Admire Your Fake-Shiplapped Walls:

Even though the baseboard still needs to be replaced, the ceiling patched and repainted, and the windows trimmed out, it's looking a lot better! It has a cottage or cabin vibe now, which is what we were going for.
Stay tuned to see how it turns out!
*UPDATE*