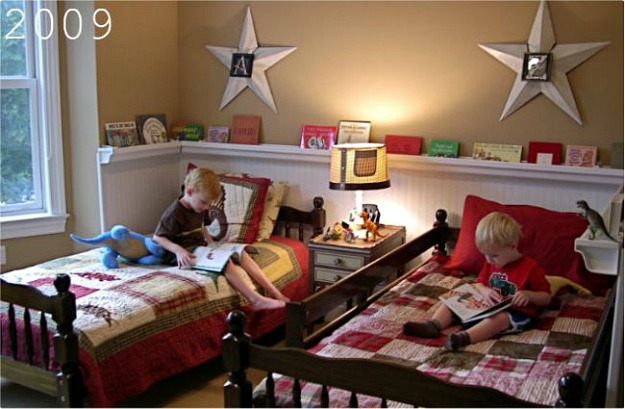 Here's a fun update on a before and after I featured back in 2009. This is how Asher and Zephan's bedroom looked after their mom Beth redecorated it 3 years ago. I thought it was adorable and loved her clever idea to create a book ledge out of rain gutters. She recently updated the room and gave it a fun new look for her growing boys, so I had to show you how it turned out!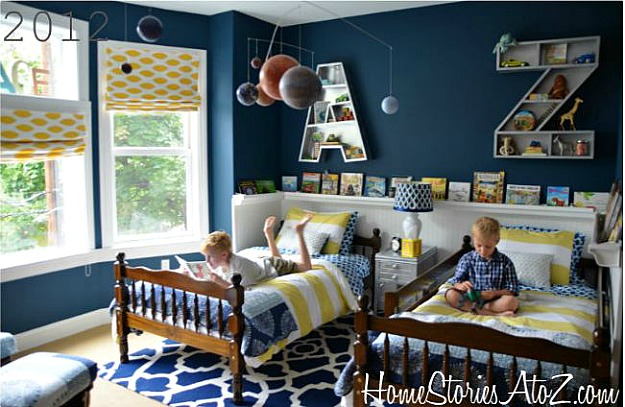 How fabulous is that?
I love the new wall color (Sherwin Williams "Rainstorm") paired with the cheery yellow.
And the "A" and "Z" display shelves she made for them were a great way to personalize their spaces.
Visit Beth's blog Home Stories A to Z for more photos and details.