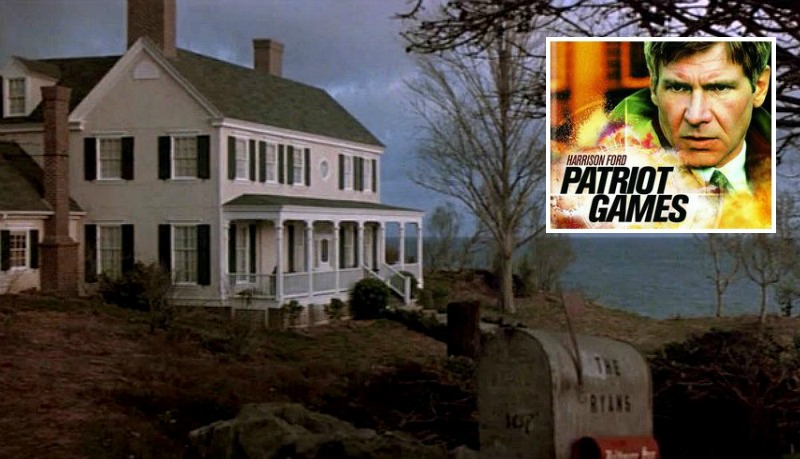 Harrison Ford starred in the 1992 movie Patriot Games as former CIA Analyst Jack Ryan, who witnesses (and foils) an attempt to assassinate members of the Royal Family in England.
More interesting (to me, anyway) was his traditional two-story house back in Maryland with the big front porch overlooking Chesapeake Bay.
Take a look!

Jack Ryan's House in Patriot Games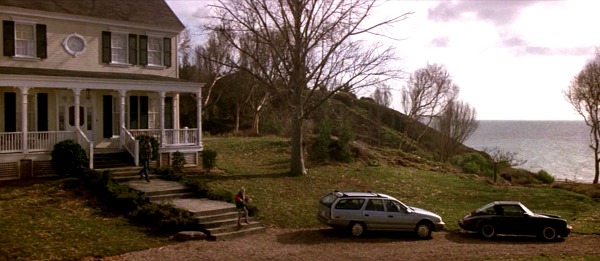 I've had a lot of requests from readers over the years to feature this house.
When I finally got around to researching it, I realized there's really very little about it on the Internet. No photos, for sure. So I took these screenshots while watching the movie.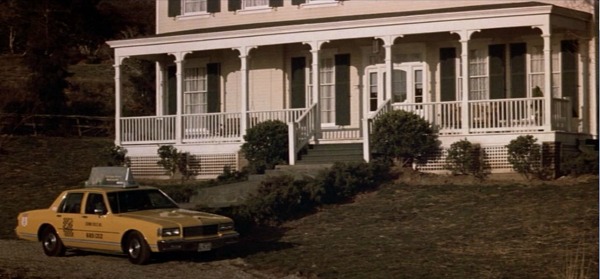 When I did an Internet search for information on the house, I found the answer in an unlikely place: my own blog.
Google led me to a comment left by a reader on my What Lies Beneath post back in 2009 who wanted me to feature this one (hey, I got around to it eventually — she only had to wait 5 years!).
Michele wrote:
"The Patriot Games house was located on the Peregrine Cliffs in North Beach on the coast of Maryland, about 30 miles south of Annapolis on the Chesapeake Bay."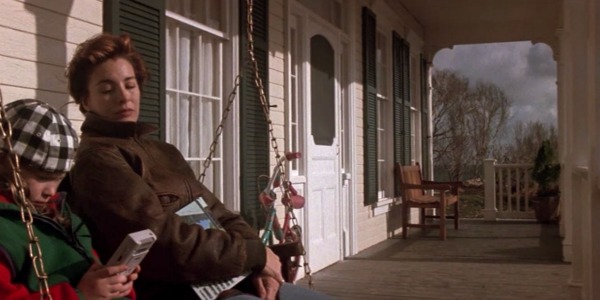 UPDATE: A reader named Kelly sent me an old article from the LA Times that explained that it was actually shot in California:
The Palos Verdes Peninsula is a gold mine of moviedom. Take the former site of Marineland, near Hawthorne Boulevard and Palos Verdes Drive South. That's where Harrison Ford's character Jack Ryan lived in "Patriot Games." (It was made to look like Maryland).
More information and links are in the comments below if you're interested. (Thanks, Kelly!)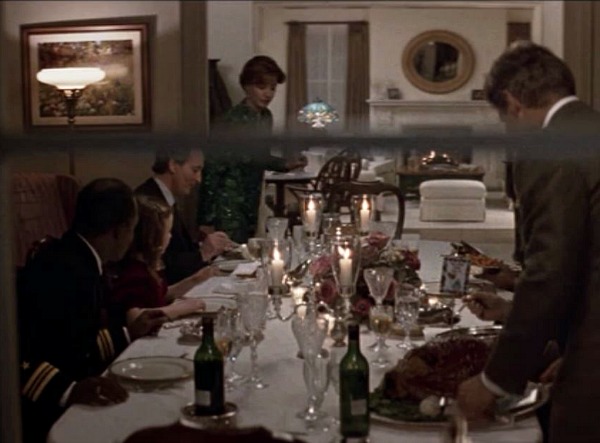 The interiors were created on a soundstage, Stage 18 at Paramount Pictures (via EW).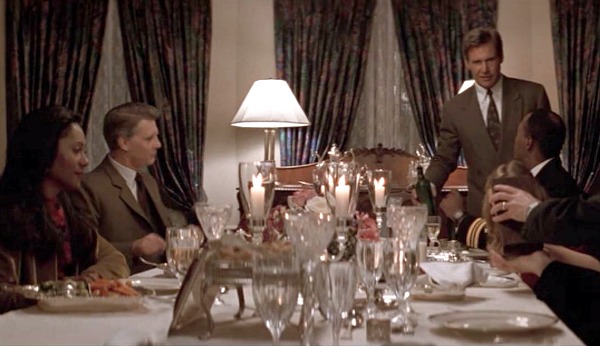 The decorating was very traditional, and very late-1990s. We saw a lot of window treatments that looked like these back then, didn't we?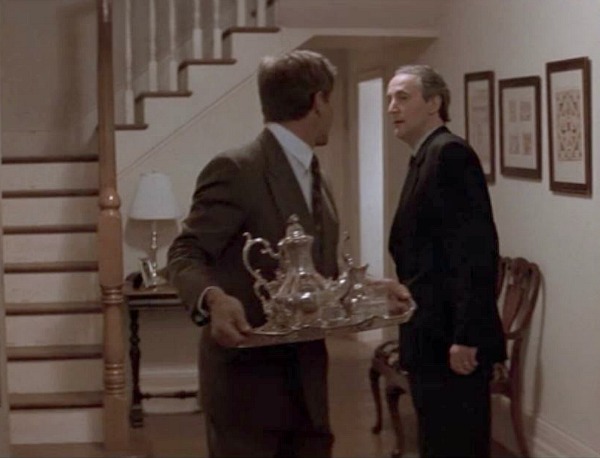 And a peek at another sitting room off the main living room: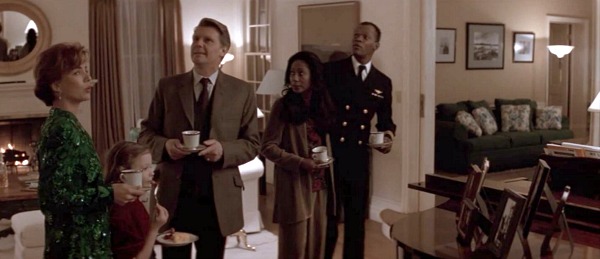 Harrison Ford replaced Alec Baldwin in the role, who played Jack Ryan in The Hunt for Red October. 
Anne Archer was cast as his wife Cathy.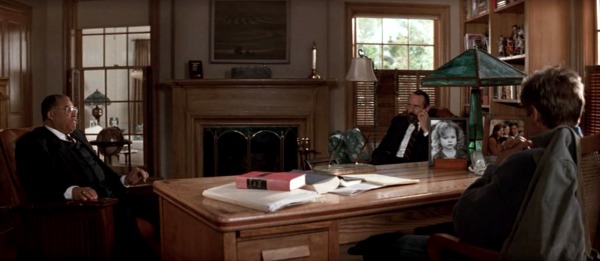 The original ending featured an underwater fight between Harrison Ford and Sean Bean.
It didn't test well with audiences, however, and was re-shot at the last minute.
Bestselling author Tom Clancy, who wrote the novel, died last October at the age of 66.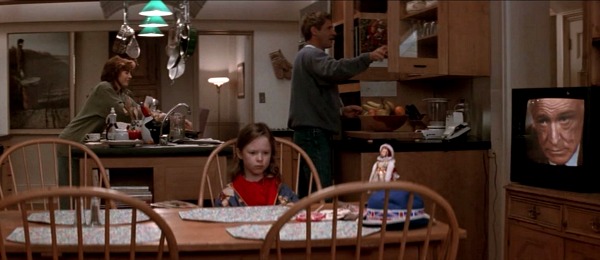 Apparently Clancy's own home was near this one.
In an article in 2002, the New York Observer said he spends most of the year at Peregrine Cliff, his 24-room stone mansion on 416 acres overlooking Maryland's Chesapeake Bay in Calvert County.
It has a shooting range in the basement and a World War II–era Sherman tank on the lawn.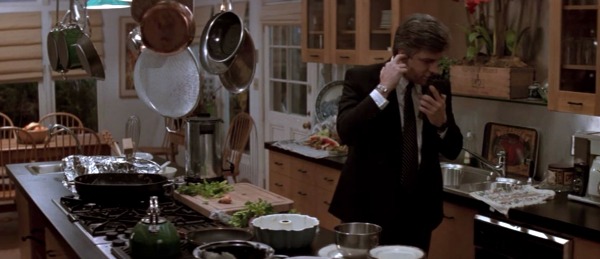 Made me laugh how there's an oven mitt hanging over on the far wall of the kitchen like it's decoration (not really close enough to the oven to be of much use when cooking):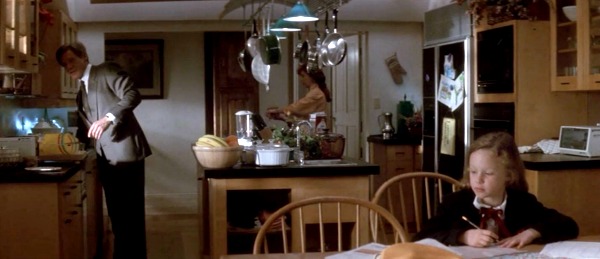 In some shots like this one there almost appeared to be a skylight over the center of the kitchen: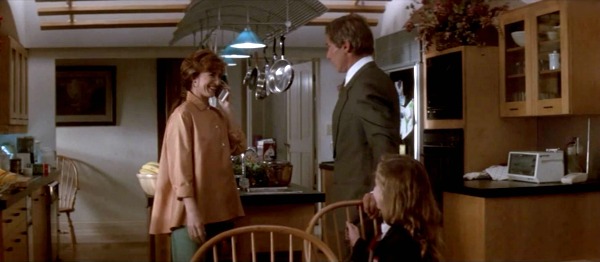 I really wanted to see more of their master bedroom. Love the fireplace in it: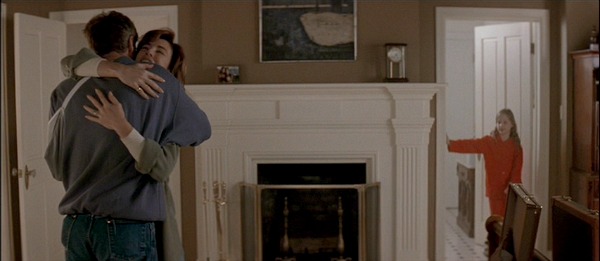 We really didn't see much of the interiors in general, which leads me to believe that most of the interest in the house from readers was based on the exterior shots in the movie.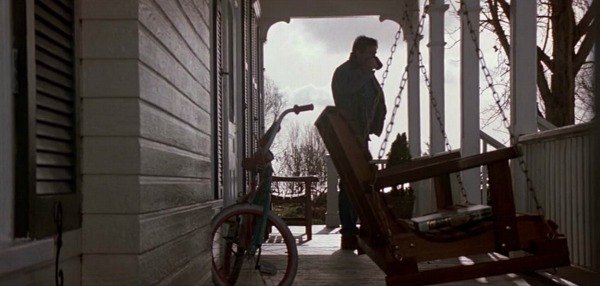 I read one review from when the movie came out that complained that the lens was "perpetually murky."
It did always look like a storm was brewing!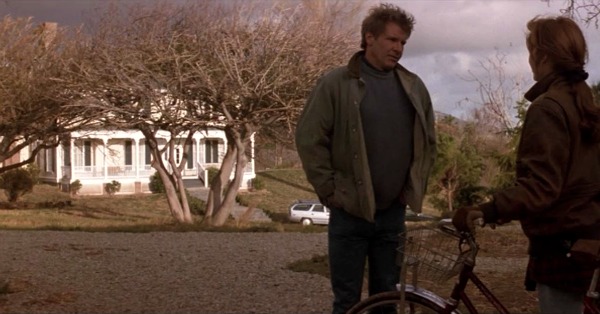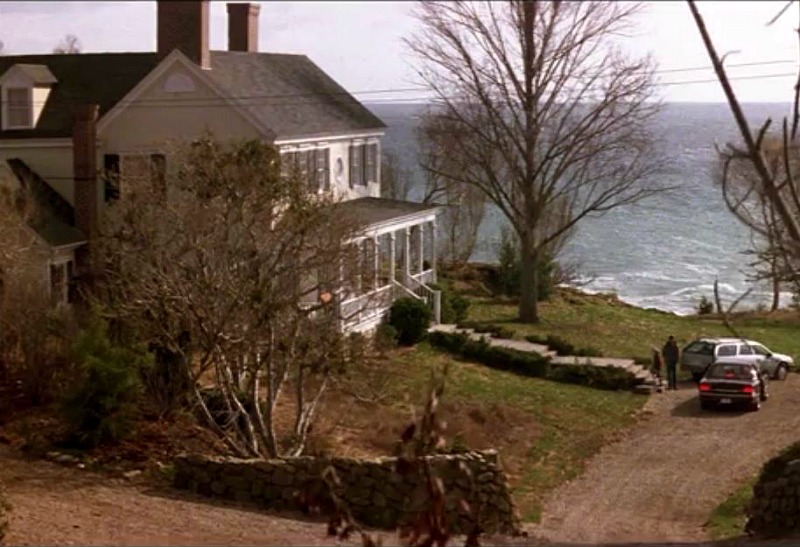 Visit my Houses Onscreen page to see other movies I've featured, listed A-Z.