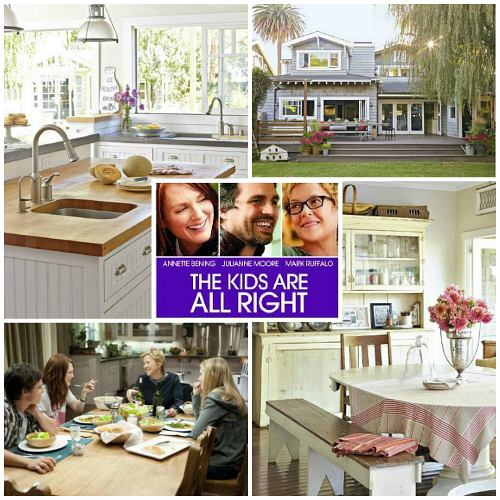 Although it was kind of a small movie, the house where they filmed The Kids Are All Right made a big impression. Since the day it hit theaters, readers have been asking me to feature it. I'm excited to finally have some info about the house it was filmed in, along with photos of how it looks today to share with you.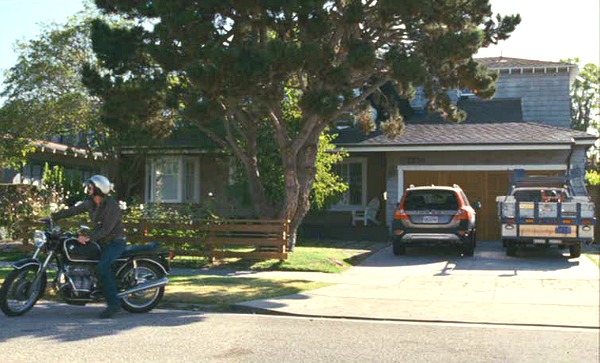 The movie starring Mark Ruffalo, Annette Bening, and Julianne Moore, was filmed on location in this house in California.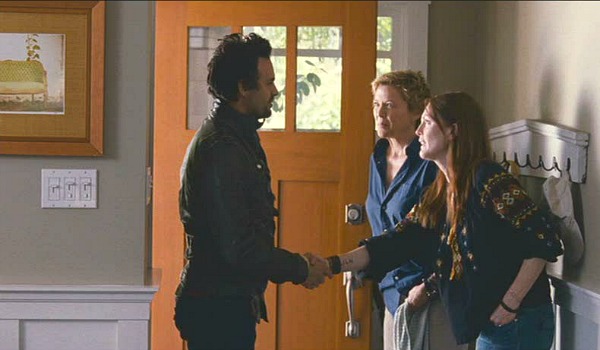 In the July '14 issue of Better Homes and Gardens, they featured the house and mentioned that The Kids Are All Right was filmed in it. I was so excited, I immediately had to take some screenshots from the movie so we could compare the two.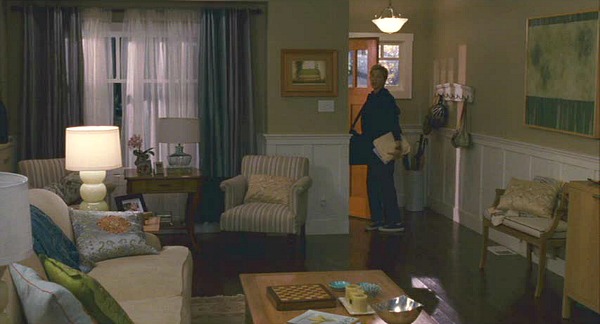 The house was built in 1941. When homeowners Kevin and Susan needed more space for their family, they told BH&G that they decided to remodel instead of moving. The result is a mix of old and new design.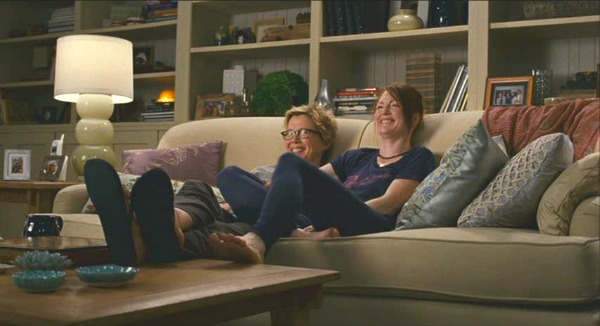 Jules and Nic have a pretty lavender bedroom in the movie…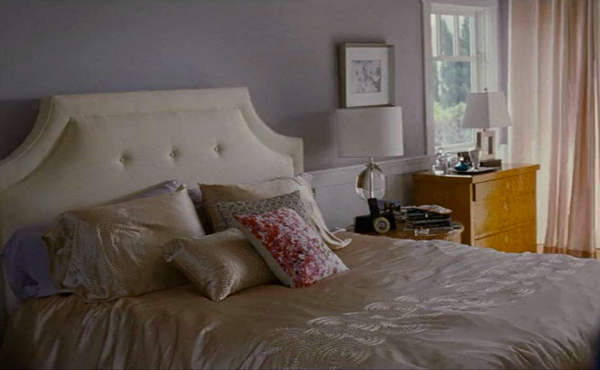 …that reminds me of Gwyneth Paltrow's bedroom in her Hamptons house. Similar, right?
No photos of it or the bathroom in the magazine, though, so I'm not sure if they look the same.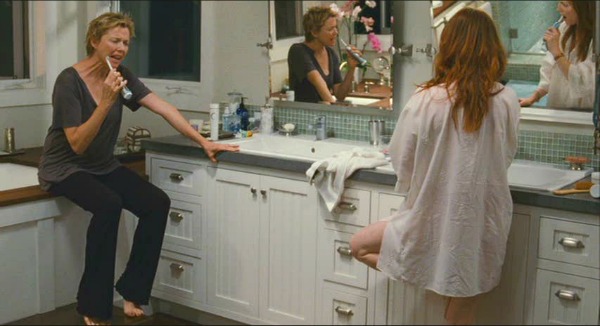 The master bath has an unusual wood tub surround that looks very nautical: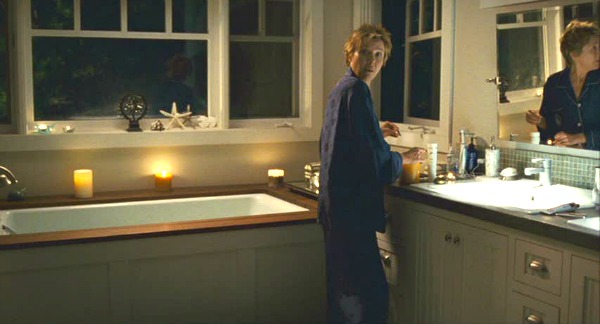 My favorite room was probably the kitchen. Here's how it looked in the movie: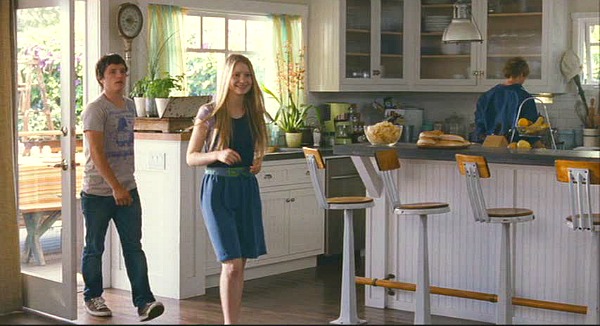 And here's how it looks in BH&G:
You can see the same bar stools are still in the room. The homeowners say they were going for a mix of modern with cottage style with details like the concrete countertops next to butcher block: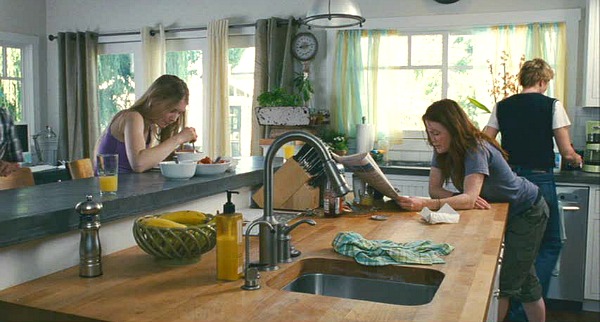 I like the windows better without the curtains that were in the movie:
I spent a lot of time trying to get a better look at that hutch in the kitchen while watching the movie, but actors kept getting in the way… 😉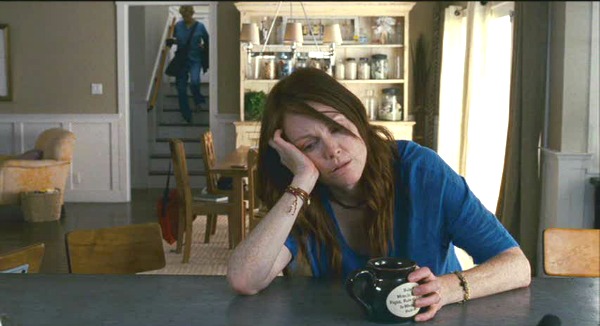 So I was happy to see it's still in the house and that they got a great photo of it for the magazine:
I wonder what they did with the light fixture over the table, though? I'm guessing it was just taken out for that photo because I assume the family still needs to be able to see their food while they're eating at night…
BTW, the actor who plays their son Laser in the movie is Josh Hutcherson, who now stars in the Hunger Games movies as Peeta. He was also in Zathura — another great "house movie" (I featured that Craftsman here if you want to see the pics):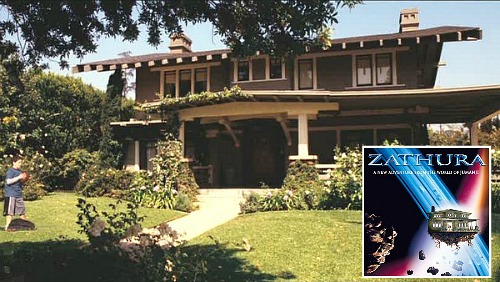 Quite a few of the scenes in The Kids Are All Right were shot on the deck and in the backyard:
Pick up the July '14 issue of Better Homes and Gardens for the article by Candace Ord Manroe and more photos by David Tsay.
P.S. Visit Houses Onscreen to see more, including…
(Visited 9 times, 1 visits today)