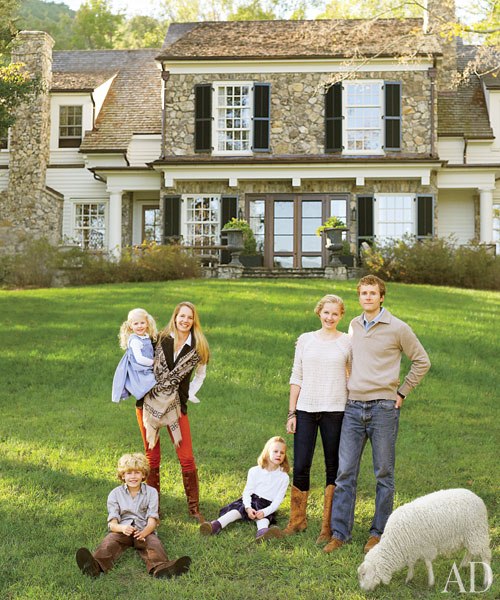 The November issue of Architectural Digest features the Beall family's home at Blackberry Farm in Walland, Tennessee, designed by the architecture firm Spitzmiller & Norris and decorated by Suzanne Kasler.
I love the look of it, with the stone, siding, and shutters.
Not to mention the fact that gentle farm animals are apparently welcome to wander through the yard, making the scene even more idyllic.
The kitchen has "whitewashed cypress beams and white-oak cabinetry."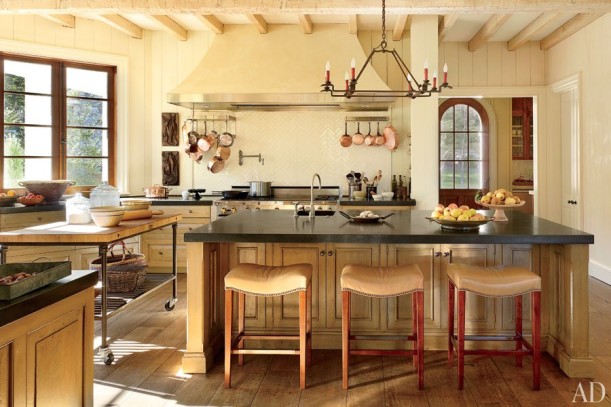 The porch looks like a perfect spot to sit and enjoy the season: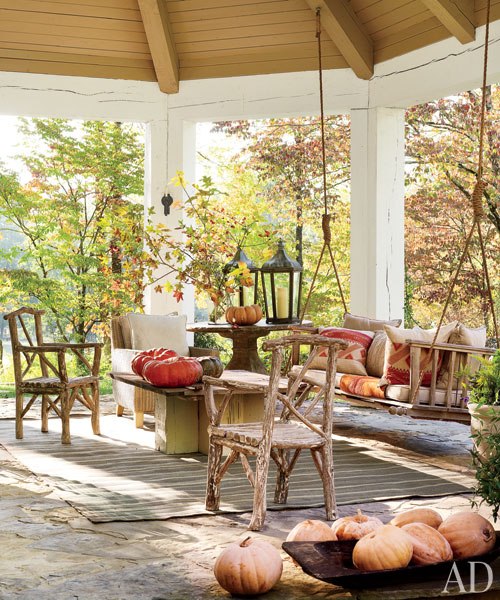 Blackberry Farm is known as a world-class inn or, as they describe it on their Facebook page, "a 62-room Chateaux and Relais Gourmand property situated on 9,200 acres in the Great Smoky Mountains of East Tennessee."
Visit Architectural Digest to read the article by Christopher Petkanas

and see more photos by Pieter Estersohn.