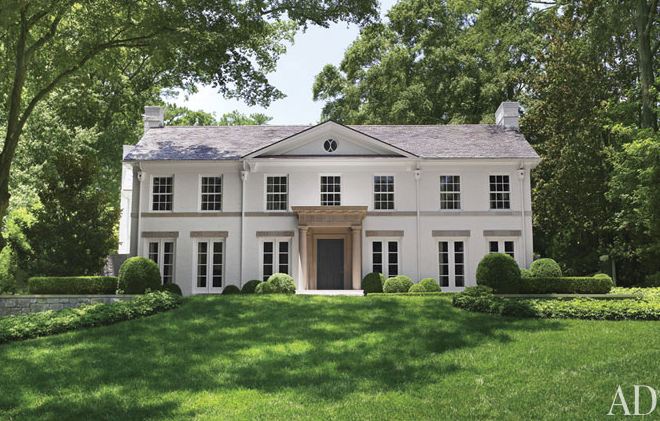 Interior decorator Suzanne Kasler opened the doors to her beautiful home in Atlanta for this month's issue of Architectural Digest.
It's a Federal-style house built in the 1930s, but she added the limestone portico and cream-colored paint on the exterior to give it the appearance of a Regency-era mansion in England.
Kasler has a a signature line of home furnishings and accessories sold through Ballard Designs, and you can definitely see the influences on it throughout her house.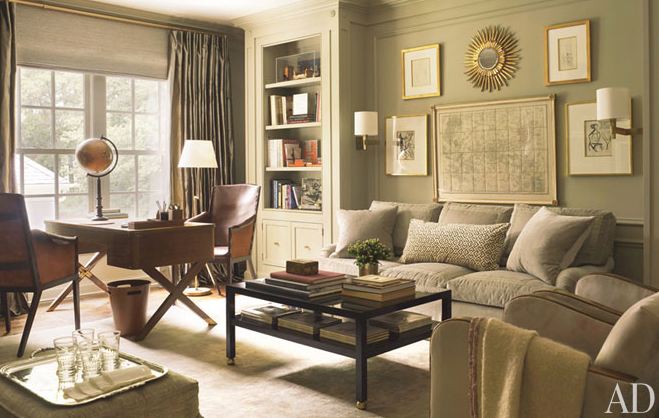 She designed these kitchen barstools (and the coffee table above) for Hickory Chair: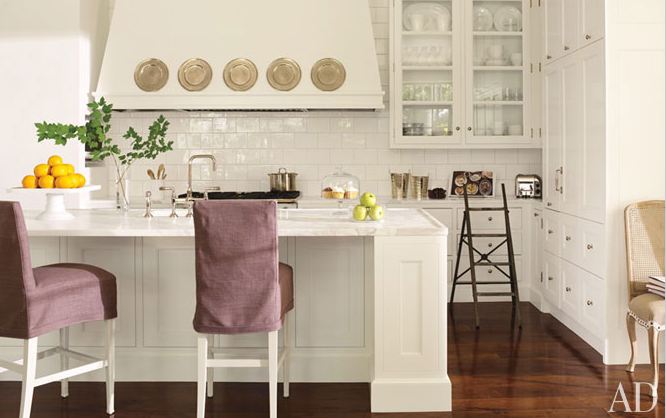 Pick up the April issue of Architectural Digest to read the story by

Jen Renzi and Howard Christian. Photography by Pieter Estersohn.