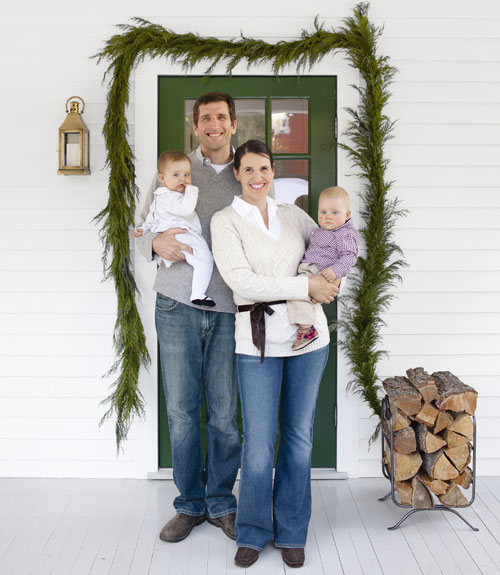 Trina and Mike's blog A Country Farmhouse chronicles their adventures in renovating a "dilapidated seven-acre homestead 60 miles outside Portland." You'll also find adorable pics of their cutie-pie kids Margaret and Graham. I've been following their blog for a long time and was excited when Country Living featured their house decorated in clean, spare, white Christmas style.

A Country Farmhouse Christmas in Oregon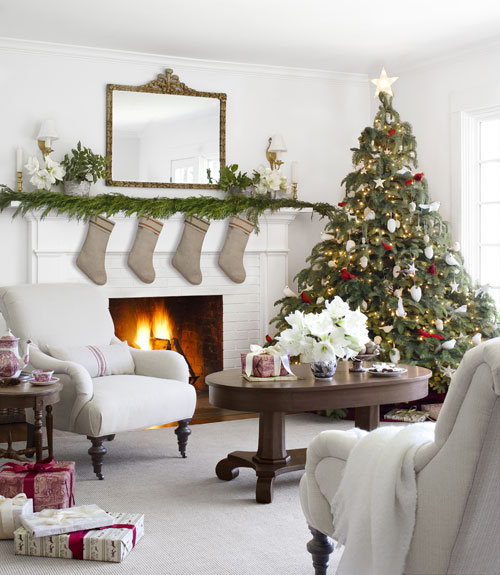 Trina told Country Living, "I go crazy with the holiday greenery. I put garlands on the shelves and over the mirrors and doors. I love it everywhere!" She even painted the front door that they're standing in front of, above, with a Sherwin-Williams paint called "Evergreens."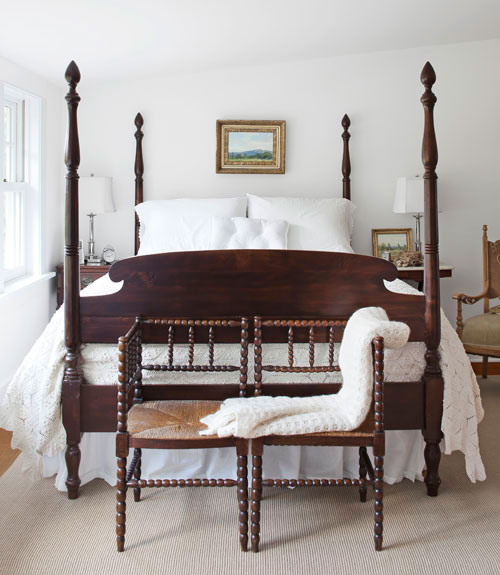 Their bedroom has a 1940s mahogany four-poster bed that Trina rescued from a friend's barn. The wood looks gorgeous against all the white.
The nursery features an Albrecht Durer owl print above the Jenny Lind crib.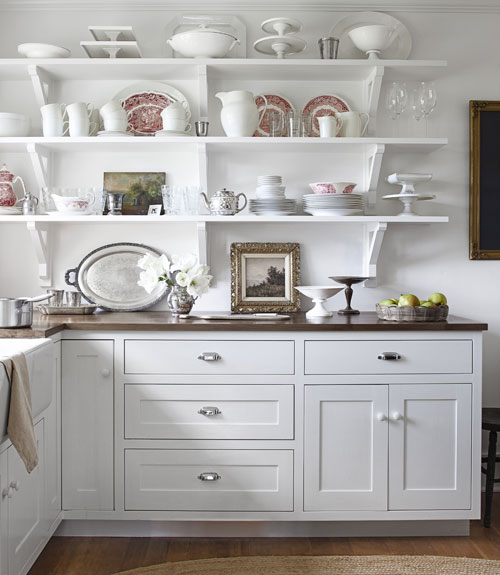 Trina wrote about the Country Living shoot with all the fun behind-the-scenes stories I love. For instance, the Christmas photos were taken in July, and the brass lantern next to the front door in the top photo was hanging from fishing line to make it look like it was mounted to the wall. Read all about it on A Country Farmhouse.
To see the article with source info and more photos (taken by Max Kim-Bee), visit Country Living. CL will be featuring Trina and Mike's guest house renovation in their February issue, so watch for that, too!

(Visited 34 times, 1 visits today)