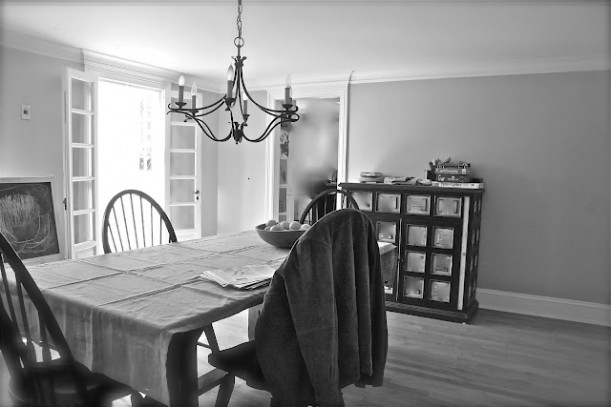 Designer and author Stephen Saint-Onge has a motto: "Good home design has the power to change your life."
He stresses the importance of looking at your home through fresh eyes and seeing the potential it might have.
With one family he worked with, he helped them see that their little-used dining room might better serve them as a family room. Here's how that room looks now: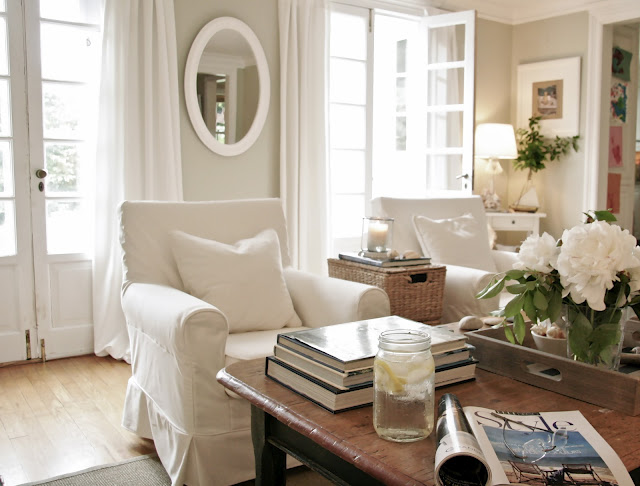 Stephen says:
There were great elements about the room–including the hardwood floors and the French doors leading to the garden. I felt as though I were in a French farmhouse in Provence because of the doors and the garden outside.
"Then, the wind blew in and I realized the room needed a beach house theme. Something that would make this family feel like they were on vacation in their own home everyday.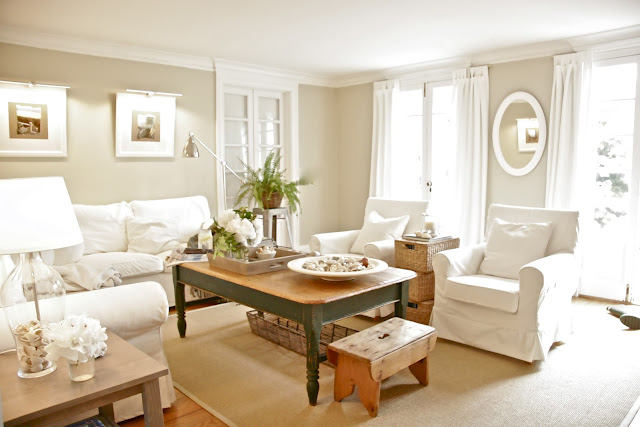 He painted the room with Benjamin Moore's "Croquet," a lovely pale green that makes their existing trim and moldings stand out.
For the furniture he went with IKEA's Ektorp sectional with white slipcovers.
"Yes, you can have white slipcovers with kids!" he insists. "I like them because you can throw these into the wash easily. Air dry them and, to me, they get better with time — more lived in. I have white furniture in my house with my kids — so I've seen firsthand that it can be done!"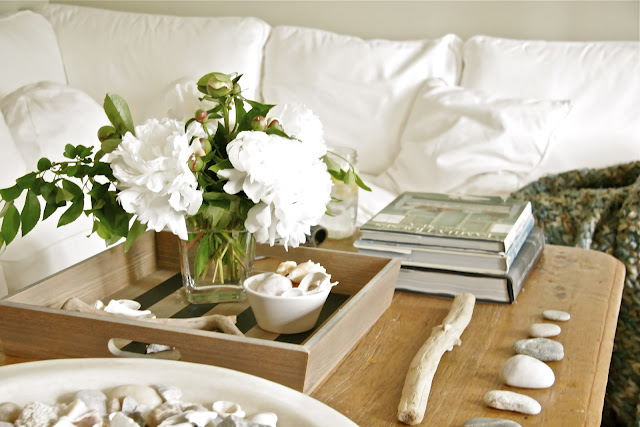 I have to add that with mine I have found that those Tide-to-Go pens work wonders on things like chocolate stains (something we get a lot of around here, ahem). They've bought me extra time between washings.
It also helps if you spray that Scotchgard fabric protector stuff on the slipcovers first.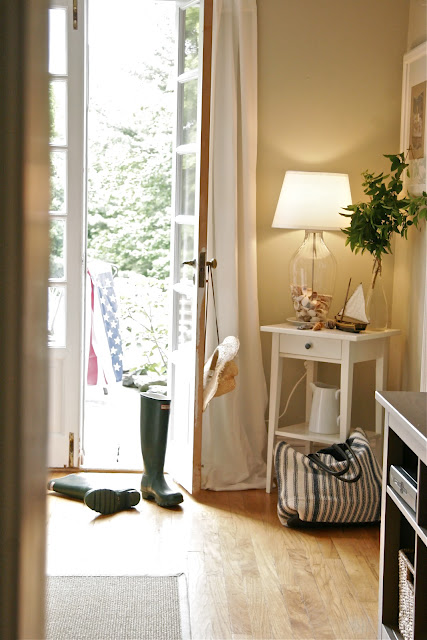 There were already outlets around the walls of the room for lighting, so he used lighted frames that he plugged into them.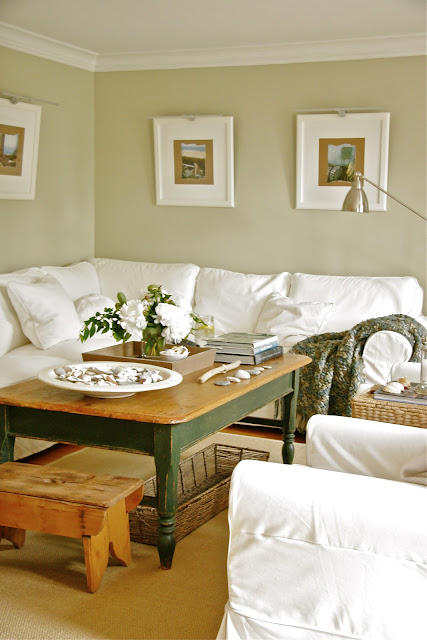 Do you have a little-used space in your home that could be transformed?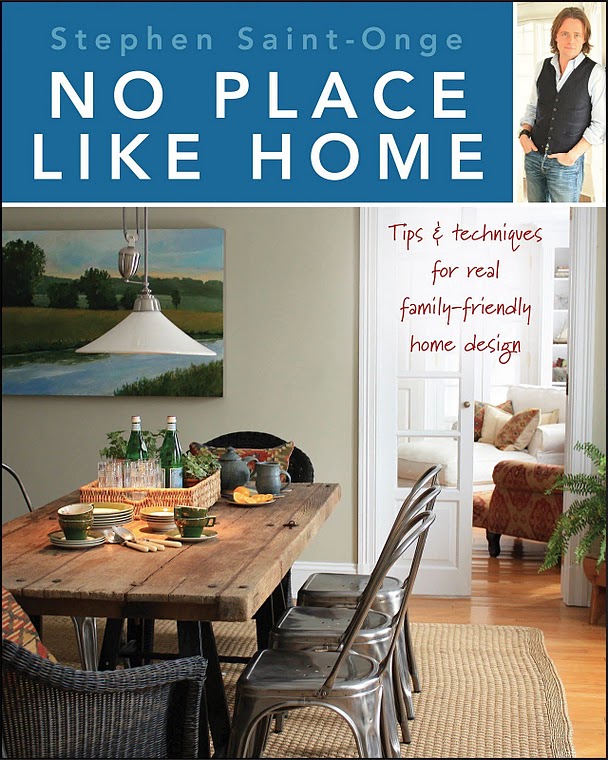 Thanks to Stephen for sharing his project with us. Visit his blog Designer Dad to see more.

His book is called No Place Like Home.