Did you watch the season finale of HGTV's Design Star last night? I thought this was a good season–there was less bickering and drama and more design, which was refreshing. I also appreciate that they didn't expect the contestants to do everything themselves–they were given carpenters and painters so they could focus on decorating.
It came down to two strong contestants: Danielle Colding and Britany Simon. They each had to produce a pilot for the show they wanted to host. First up was Danielle's "Shop the Room," in which she made over a young family's living room and dining room. Let's take a look at the before and afters!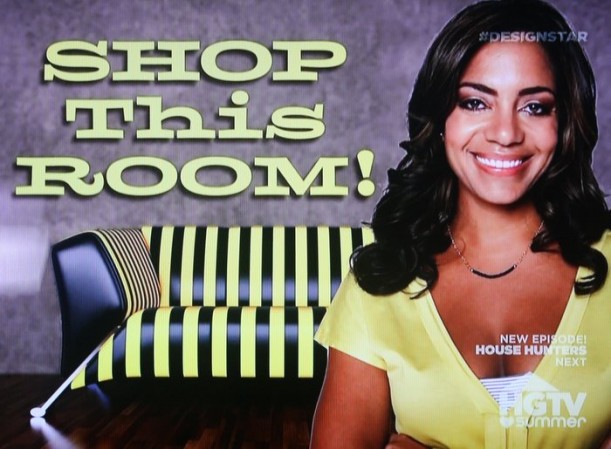 Here's how the living room looked before: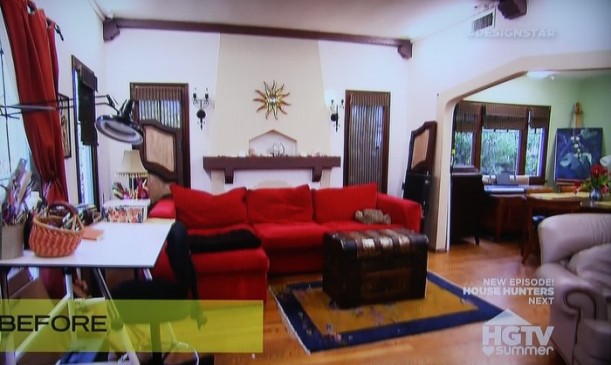 Just opening up that great fireplace was a huge improvement! That big red sofa blocked it before. Here's the after:
An artist lives here, so Danielle found ways to display her artwork and took color cues from it. I wasn't so sure about the purple, but they seemed to love it.
The giant TV cabinet sat beside the front door before:
Here it is now, surrounded by the homeowner's artwork:
Danielle did a great job giving the homeowners what they wanted.
I couldn't find any photos from the episode online–HGTV hadn't posted any yet–so I took these with my camera while watching the show this morning. Hence the lower-quality (okay, blurry) shots like this of the dining room before: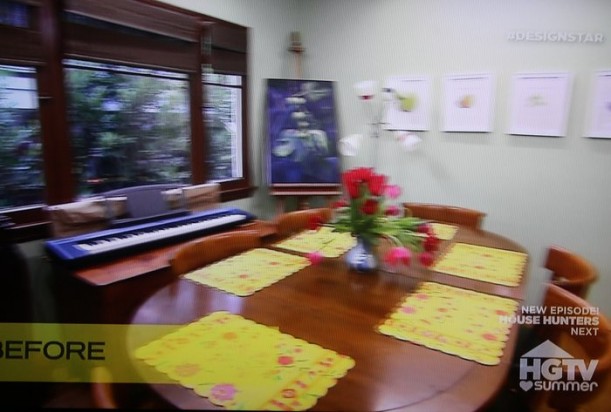 The dining room after, which had to accommodate her art studio as well as a place for the family to eat:
Then it was Britany's turn to show her 5-minute pilot, "Picture Perfect Spaces:"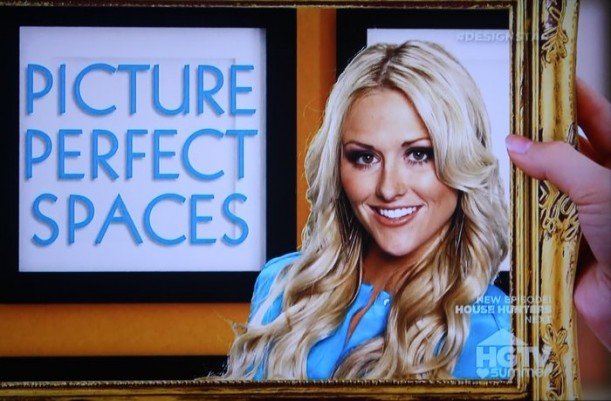 The living room before: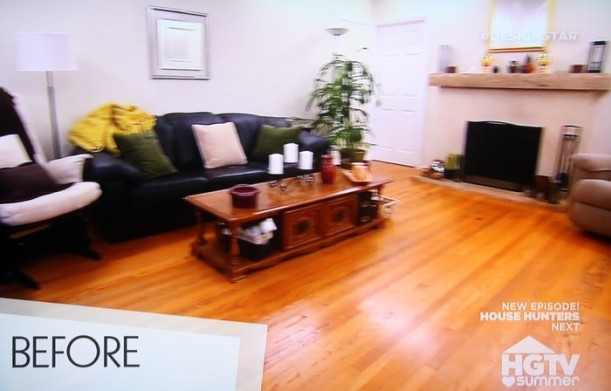 And after: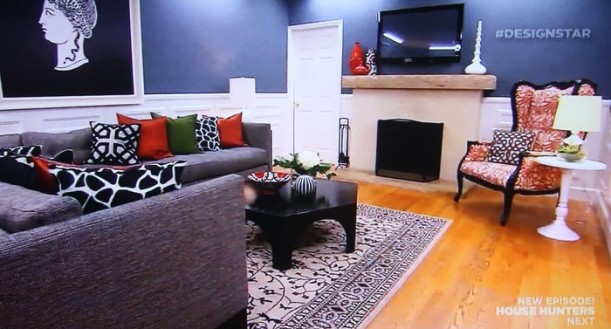 Vern commented that Britany knows "how to style for TV."
The Dining Room before: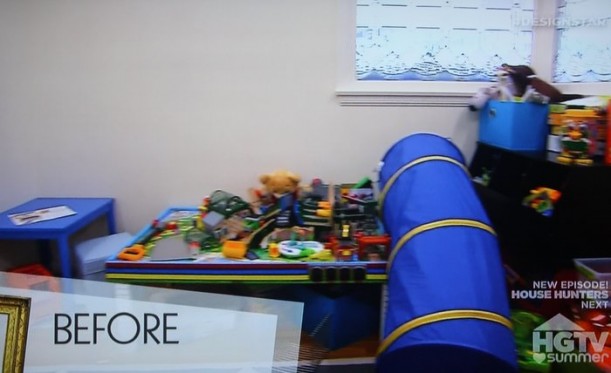 And after: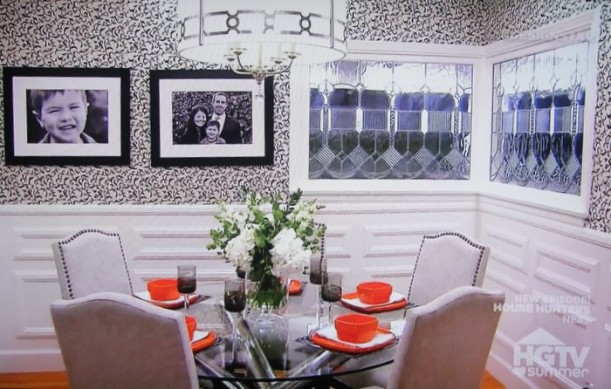 The couple seemed a little less enthusiastic than Danielle's. They were like, "Wallpaper?" when they saw the dining room. You can see in this photo below that Britany found a rug for the living room that kind of matches the dining room: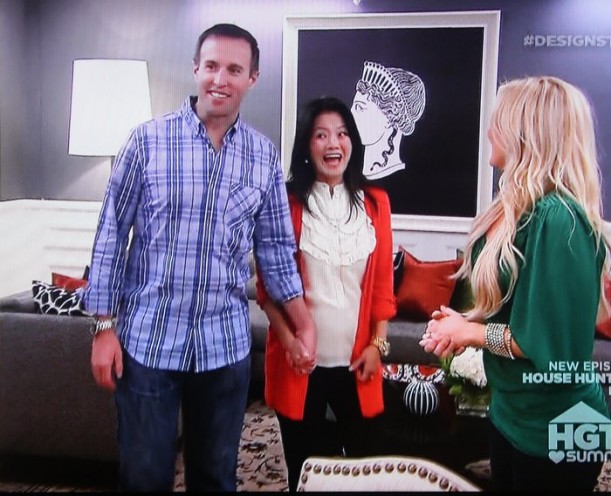 Then it was time for the judges to reveal which contestant had the winning pilot…
David Bromstad, who acted as a mentor to the contestants all season, became the third judge for the finale, along with Genevieve Gorder and Vern Yip.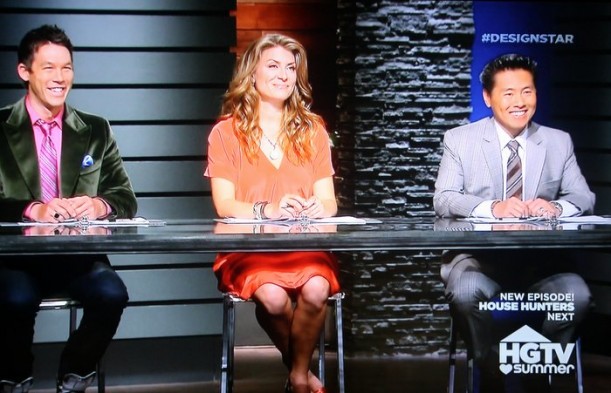 And the winner is Danielle! Cue the confetti!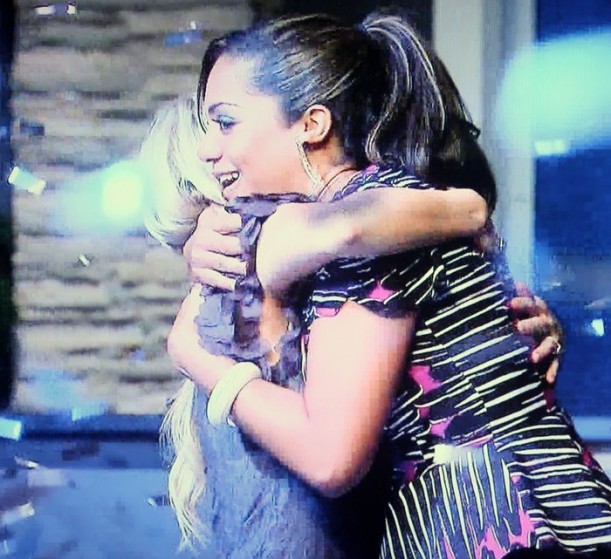 What did you think of this season of Design Star? Did the right person won? Will you watch Danielle's new show? Visit HGTV.com for (better!) photos and details about the finale.
When I was at the Haven Conference in Atlanta last month, I met Karah, who blogs at The Space Between. I was amazed to learn…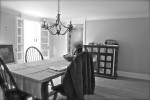 Designer and author Stephen Saint-Onge has a motto: "Good home design has the power to change your life." So true. He stresses the importance of…