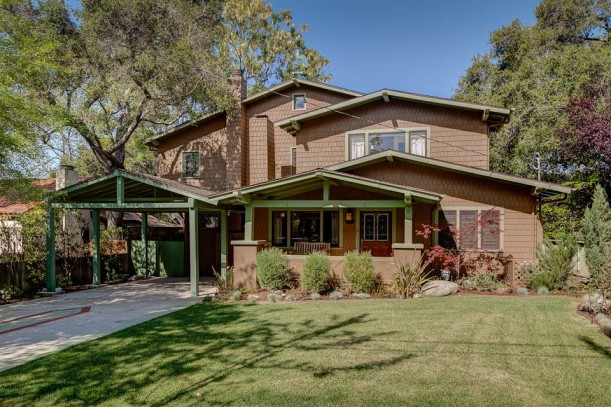 I love when readers send me photos of their houses, so I was excited to see Heather's Transitional Craftsman in Pasadena, California.
The house was built in 1913 in the Historic Highlands neighborhood and has been featured on their annual tour.
Take a look!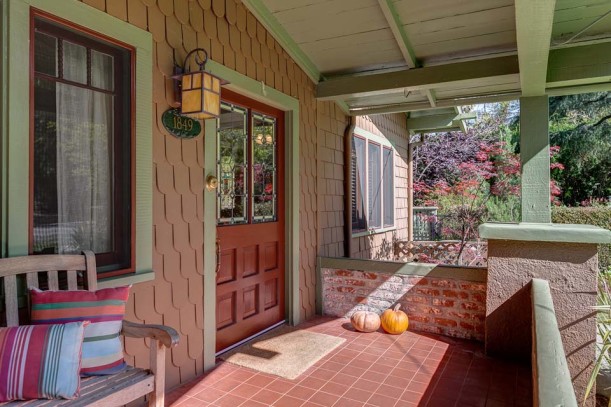 This is the original river rock fireplace in the living room: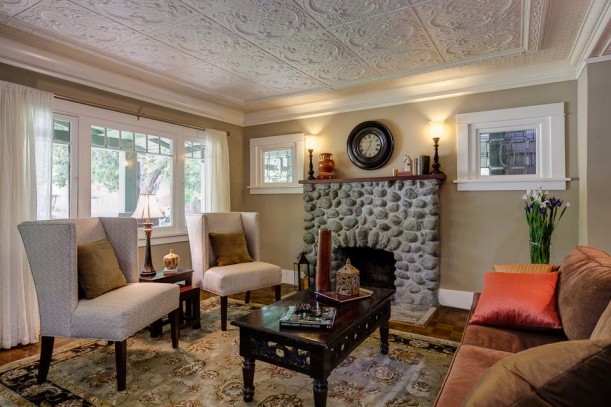 Heather says, "Our house is considered a Transitional Craftsman because it really can't quite make up its mind as to what it is. The second owner preferred Victorian homes and would salvage things out of them as they were being torn down locally for 'being out of style.'"
For example, there are 3 Victorian fireplaces that he added to the house.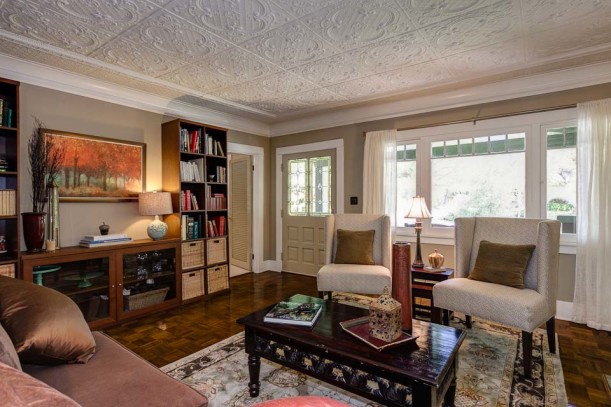 She adds, "The pressed tin ceilings and 3 of the 4 fireplaces are more of Victorian style. The owner before us spent a lot of time restoring the Craftsman qualities."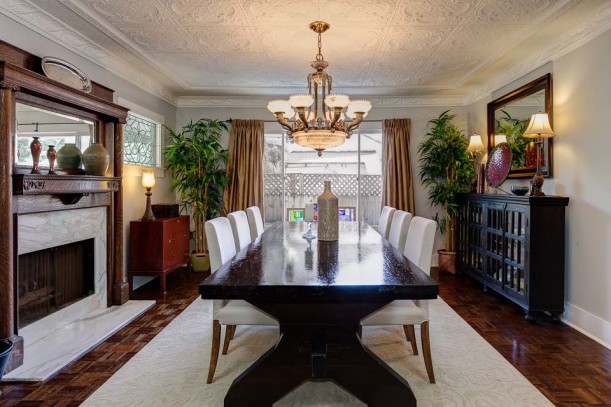 When it was built, it was a small, 1,100 square-foot bungalow with only 2 bedrooms and 1 bath. A couple of additions were added over the years, and the dining room was one of them.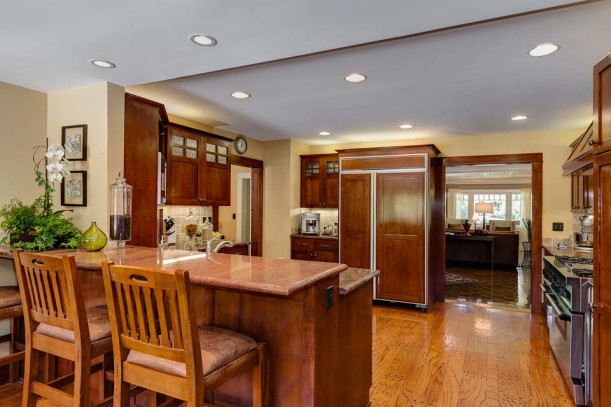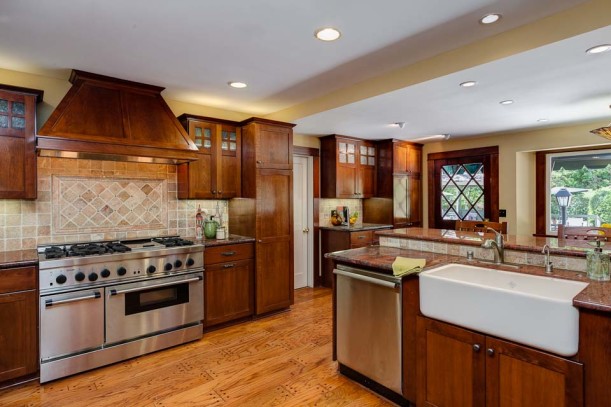 "Some fun little quirks are a meat smoking building in the back, which is used for storage now," Heather tells me, "and the plaster in what was the original bathroom is pressed to look like tile."
The house has about 3,300 square feet. Heather says it's too big for them, so they're moving to something smaller.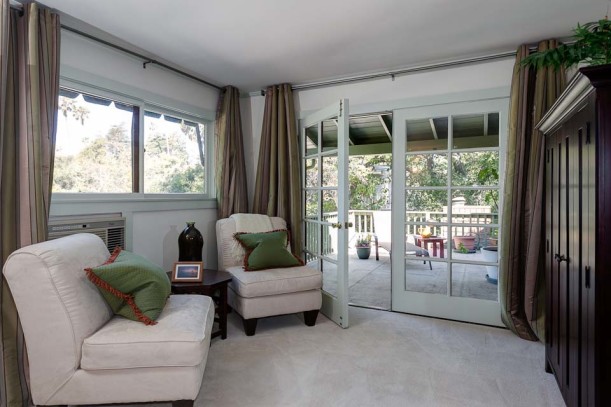 When they told friends that they're selling this house and downsizing, "our peers, late 30s, early 40s with little(r) children think we are nuts. 'Don't you want/need/use all that space?' they ask."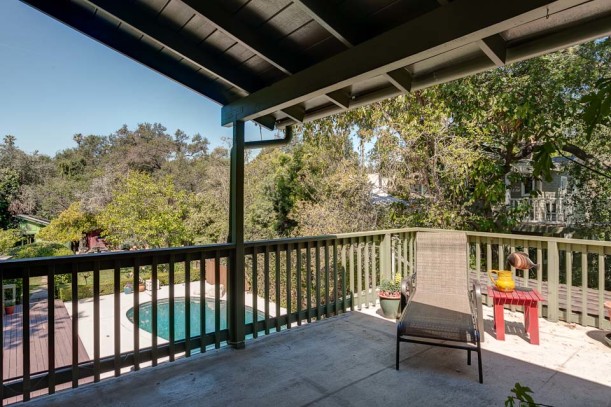 But when they tell older people their plans, "they nearly send out a marching band congratulating us. When they hear what it will mean to us financially (debt free!), they tell us it's a smart move and one they wish they'd made years ago."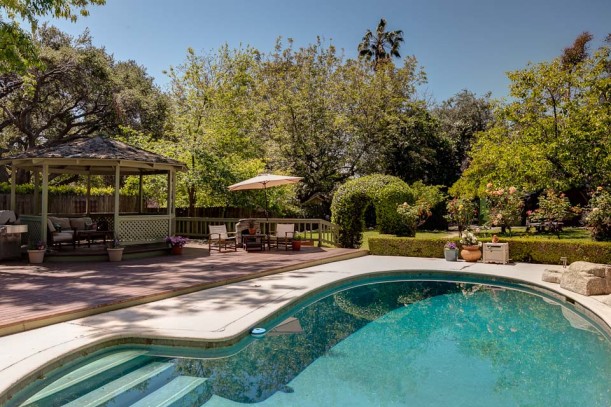 The pool was added in the 1970s.

Update: Asking price was $1.1 million. Heather says that the house sold after only 3 days on the market. They had multiple offers and accepted one that was about $100,000 over asking price.