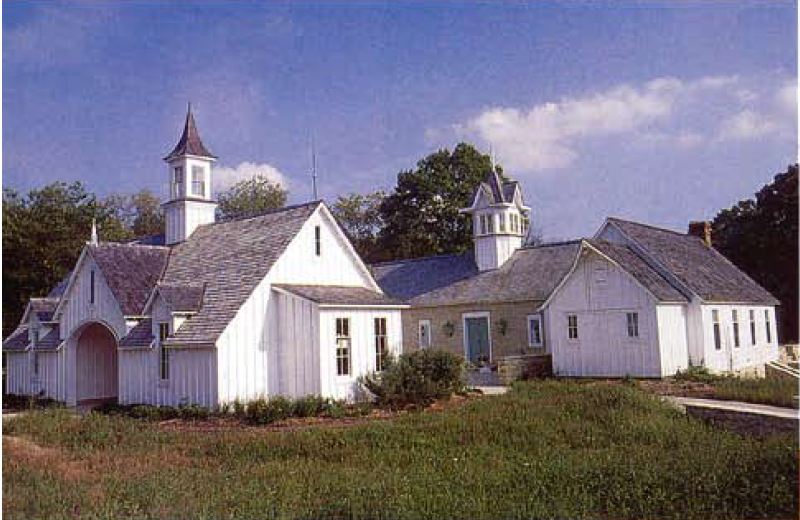 When I saw this "Fantasy French Farmhouse" for sale in Burr Ridge, Illinois, I was not only enchanted by it, but I was sure I'd seen it somewhere before.
Turns out it belongs to the designer Suzy Stout and was featured in a couple of issues of Traditional Home magazine over the years.
A reader was able to interview the designer and take some photos of the house recently. She's sharing them with us today. Take a look!

A French Country Farmhouse in Illinois

According to the listing, "This white board and batten estate, designed to embrace the natural outdoor beauty and spectacular surroundings, is nestled on 1.32 acres of wildflower meadow with a private pond and meandering paths."
The garages form a sort of "gatehouse entrance" to the courtyard in front of the house.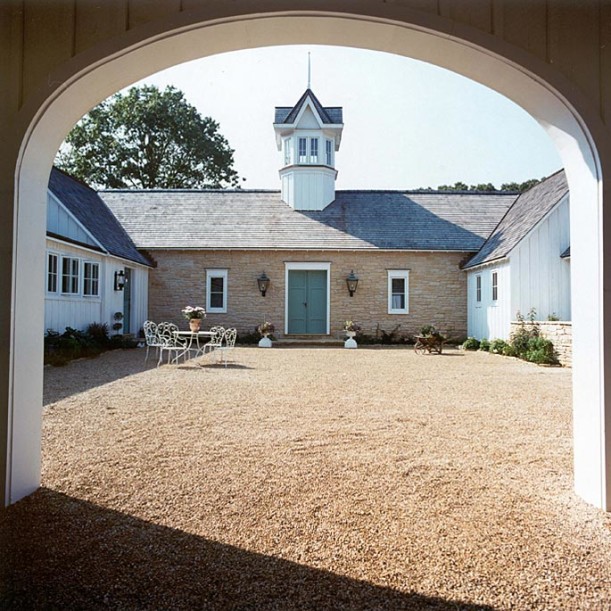 The article by Eliot Nusbaum, called A Fabulous Folly, says, "The desire to step back from a busy world inspired 1993 Traditional Home Design Award Winner Suzy Stout to build a fantasy French farmhouse in the Illinois countryside."
Her gardens were featured in a 2004 issue of the magazine, too.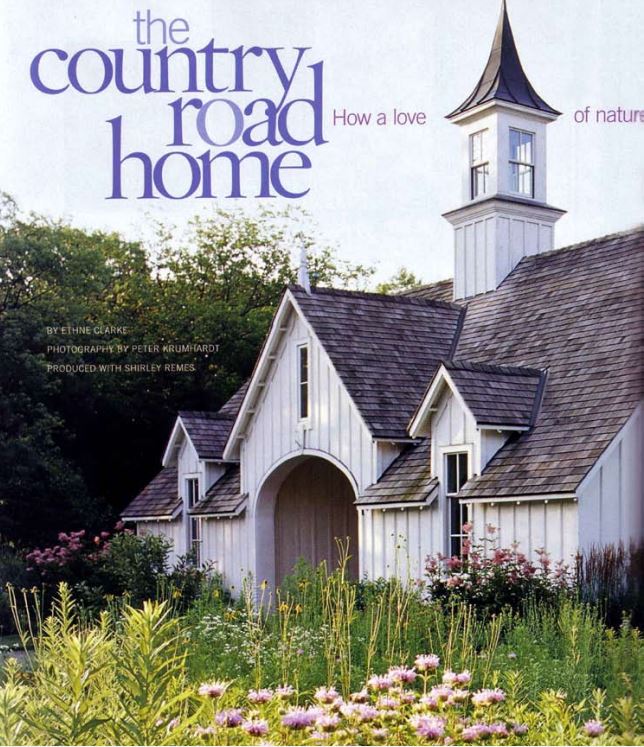 A blogger named Debra got a personal tour of the house a few years ago and posted her photos of it at 5th and State. She's letting me share them with you today.
The house was built in 1998 but has a timeless quality about it.
"There's lots of folly and whimsy in this house," she told the magazine. "I think every house should be full of things you love, things that make you smile."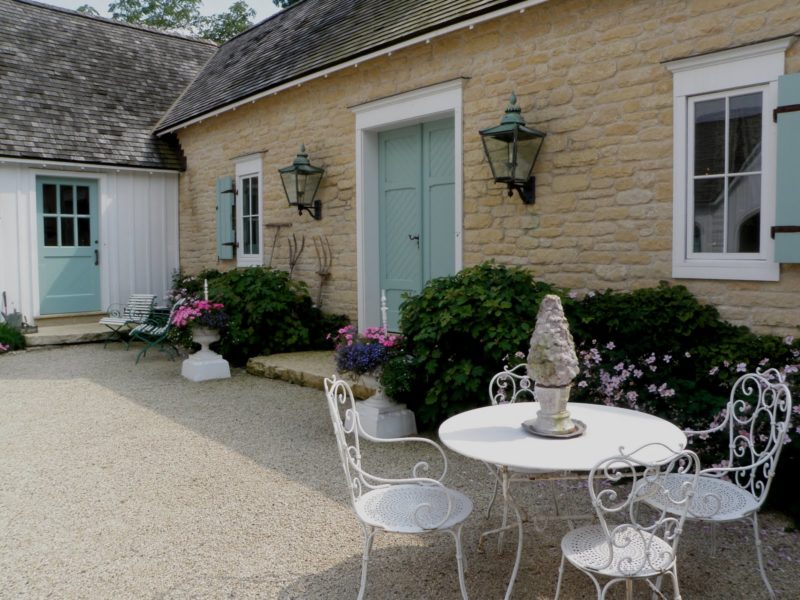 The house has antique white pine (reclaimed from old farmhouses in Connecticut) and French limestone floors.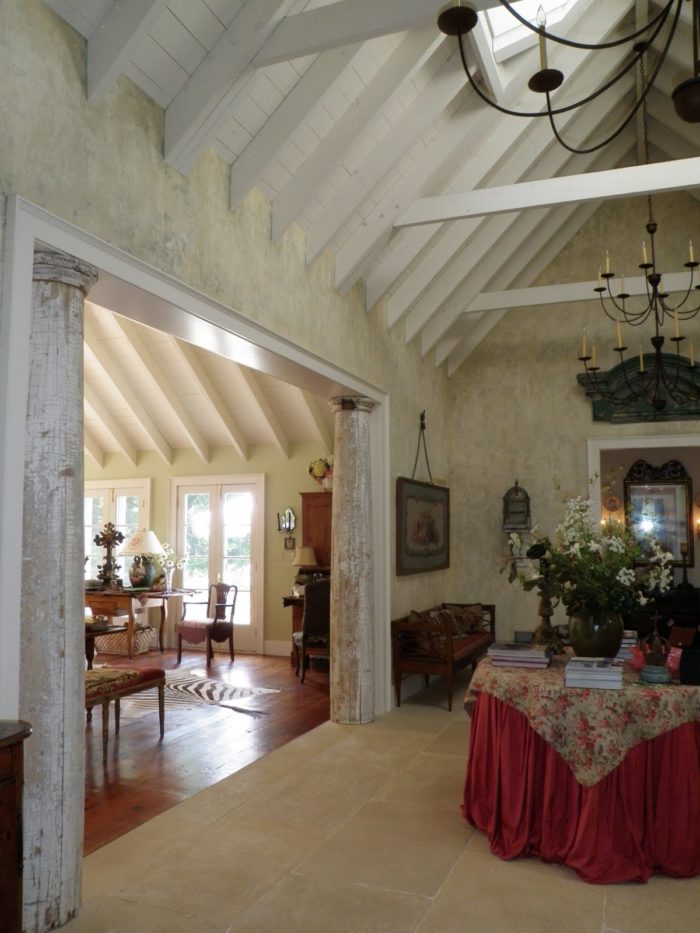 Suzy calls this her "big, old-fashioned country kitchen:"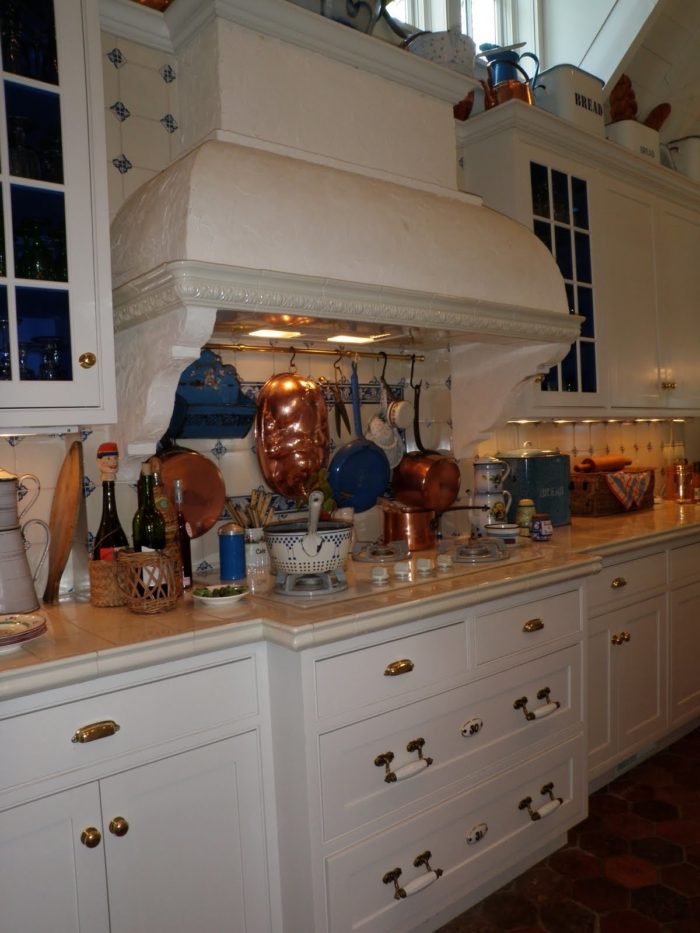 The house has 3 bedrooms, 2.5 baths and 3,500 square feet.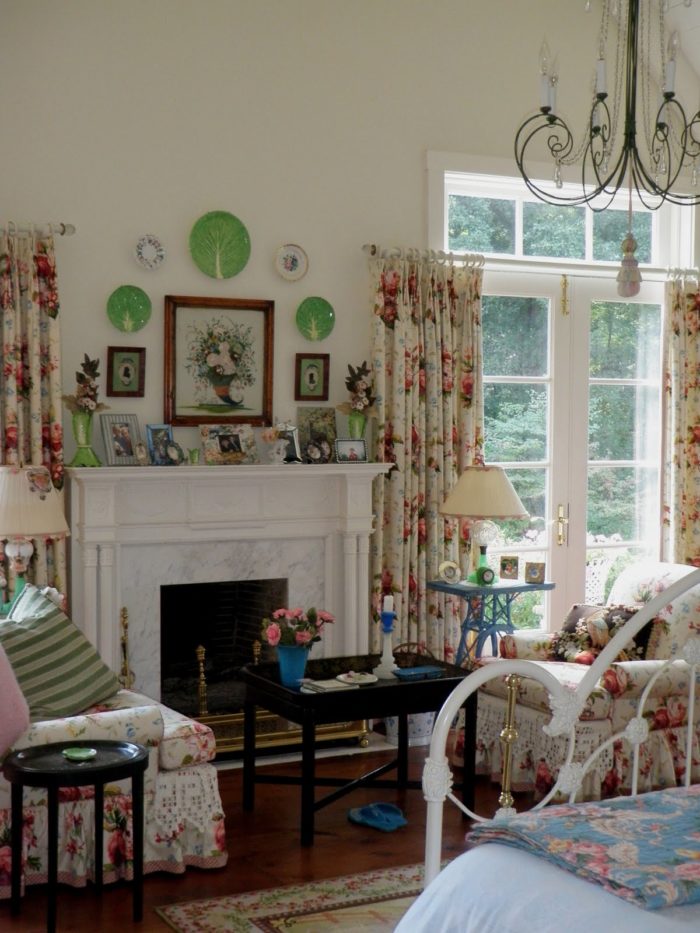 The Hearth Room: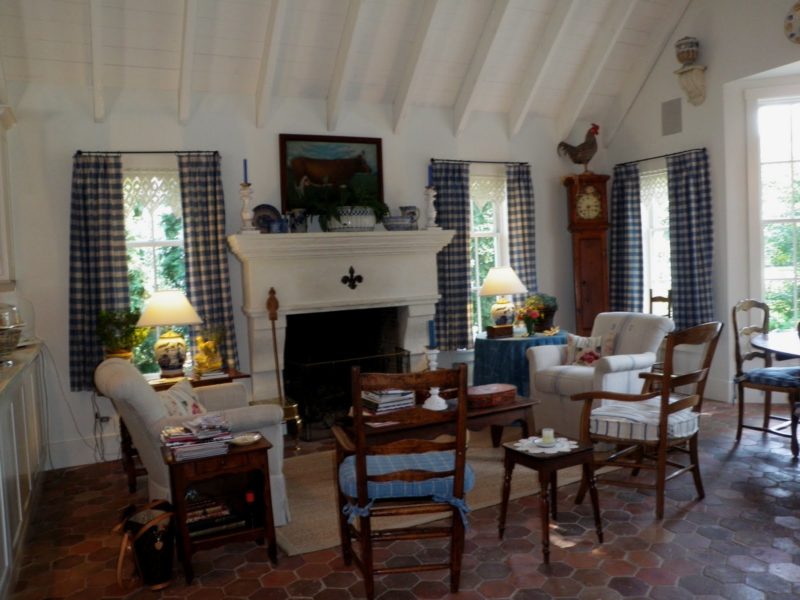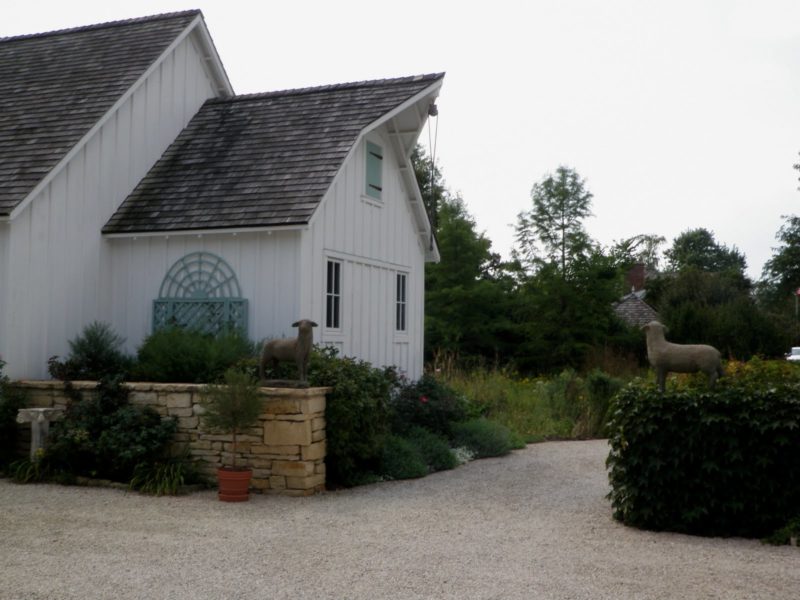 The house has 3 fireplaces with antique mantels.
The one in the living room made the cover in 2000: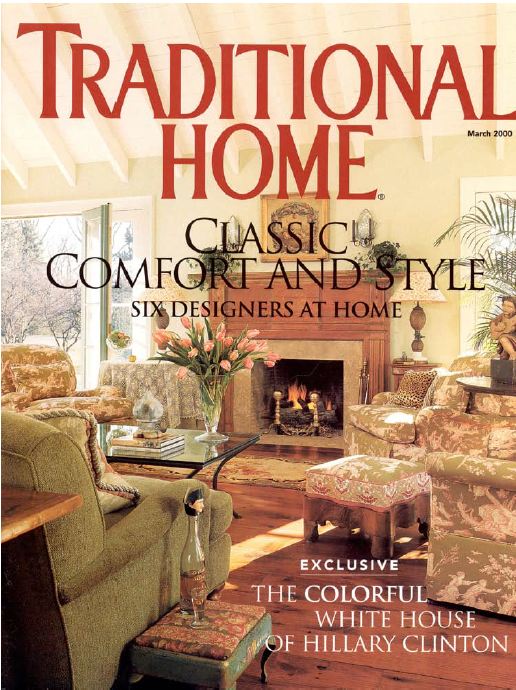 Here's that same green living room and fireplace today: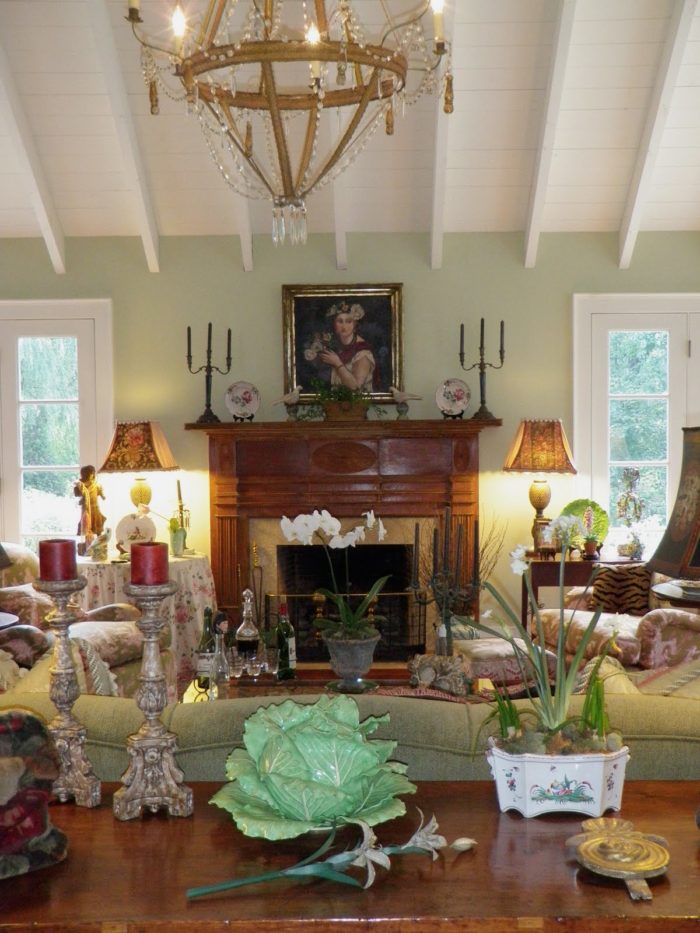 I couldn't find the original article on the Traditional Home website, but the architect Michael Graham of Liederbach and Graham Architects has some of the photos on his website. (Magazine photos were taken by Eric Roth.)
Thanks to Debra for sharing the current photos she took with us!
For more information, check the listing with Dawn McKenna of Coldwell Banker,