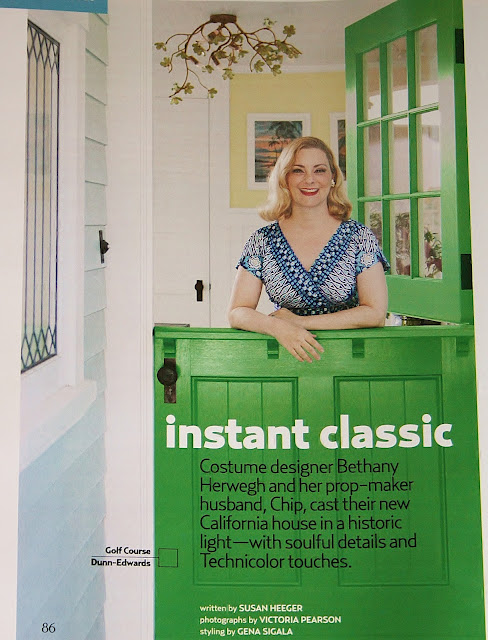 When I got this month's issue of Country Living magazine and saw photos of Bethany Herwegh's bright and colorful Manhattan Beach bungalow, I dropped everything and ran to the computer. I couldn't wait to visit her blog, The Glamorous Housewife, and see more.
And then I had to tell you about it in case you missed it, of course!
How fun is that kelly-green Dutch door? The paint is "Golf Course" by Dunn-Edwards.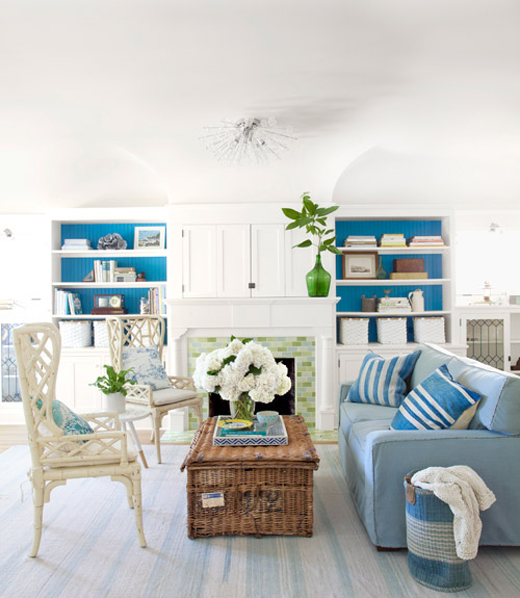 "The stylists thought the living room might make a good cover, so they changed a few things around to make the look cleaner," Bethany says. "You don't want too much clutter on your magazine cover."
She adds that they replaced a lot of her furniture and stuff with things they brought with them. Interesting!
On her blog she shows what her living room looks like when a camera crew isn't there. I love seeing that kind of real-life behind-the-scenes stuff.
When she and her husband Chip built it a few years ago, they wanted their home to look like a "vintage California beach house."
There are so many great nooks and built-ins in this house, it's crazy (in a good way).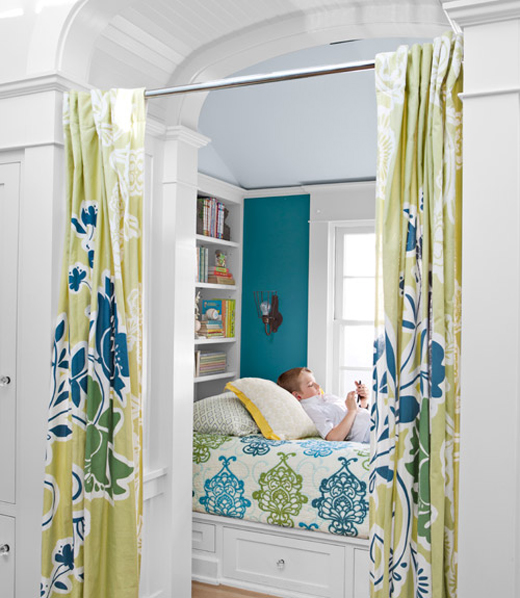 Check out the June issue of Country Living to read the story by Susan Heeger.

The house was designed by architect Lewin Wertheimer and photographed by Victoria Pearson.