When I got this month's issue of Country Living magazine and saw photos of Bethany Herwegh's bright and colorful Manhattan Beach bungalow, I dropped everything and ran to the computer. I couldn't wait to visit her blog, The Glamorous Housewife, and see more.
And then I had to tell you about it in case you missed it, of course!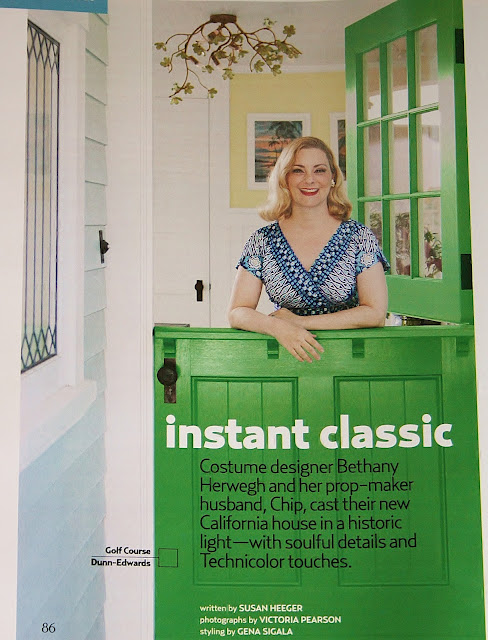 How fun is this kelly-green Dutch door?
The paint is "Golf Course" by Dunn-Edwards.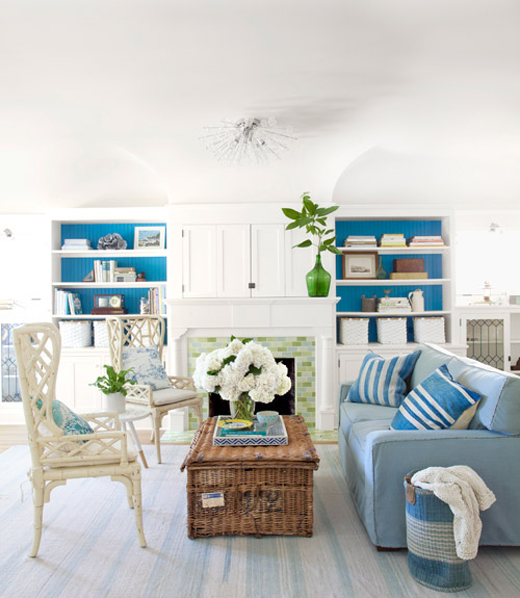 "The stylists thought the living room might make a good cover, so they changed a few things around to make the look cleaner," Bethany says. "You don't want too much clutter on your magazine cover."
She adds that they replaced a lot of her furniture and stuff with things they brought with them. Interesting!
On her blog she shows what her living room looks like when a camera crew isn't there. I love seeing that kind of real-life behind-the-scenes stuff.
When she and her husband Chip built it a few years ago, they wanted their home to look like a "vintage California beach house."
There are so many great nooks and built-ins in this house, it's crazy (in a good way).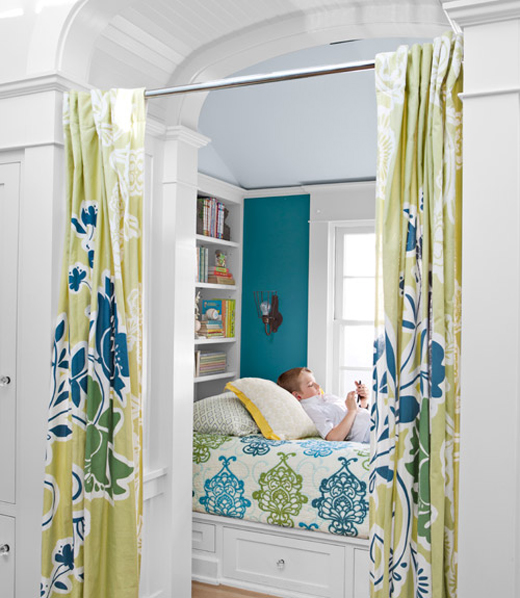 Of her master bedroom, Bethany says, "I wanted it to look like a tropical paradise, so I had all four walls wallpapered in this vintage looking palm motif. I had the floors stained navy blue which makes them look like water."
Check out the June issue of Country Living to read the story by Susan Heeger.

The house was designed by architect Lewin Wertheimer and photographed by Victoria Pearson.