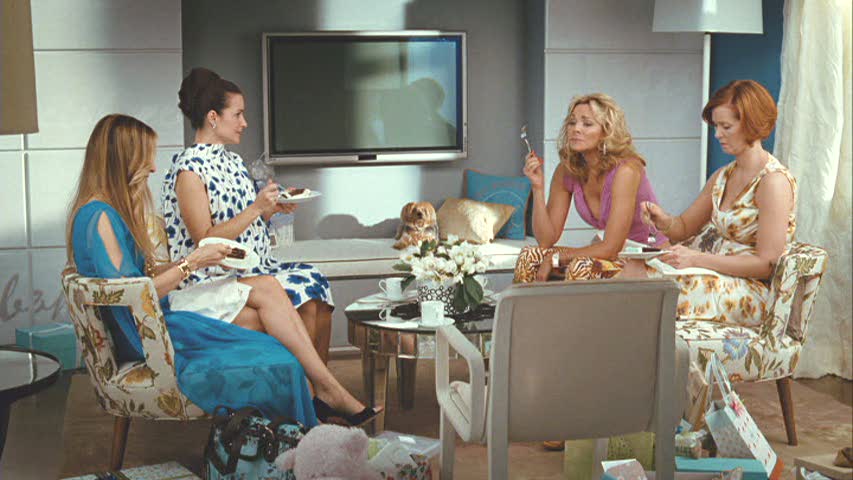 The Sex and the City movie brought Carrie, Miranda, Samantha, and Charlotte back together four years after the HBO television series went off the air. Whether you loved the movie or found it lacking (reviews were mixed), I think we all agreed that the clothes and the sets made for some pretty fabulous eye candy.
The interior sets were mostly filmed in Queens at the Silvercup Studios, where the HBO series took place. Take a look!

Carrie's Brownstone in the "Sex and the City" Movie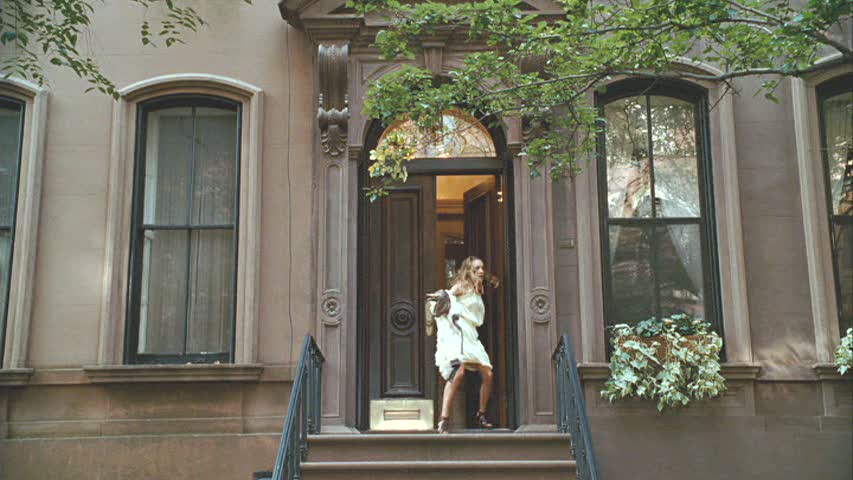 Carrie Bradshaw lived at 245 E. 73rd Street on the show.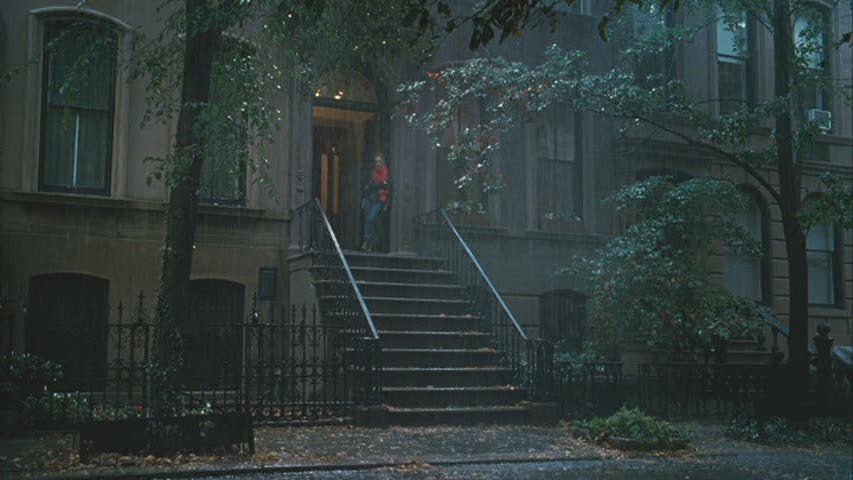 The exterior shots were actually filmed in the West Village, however, on Perry Street.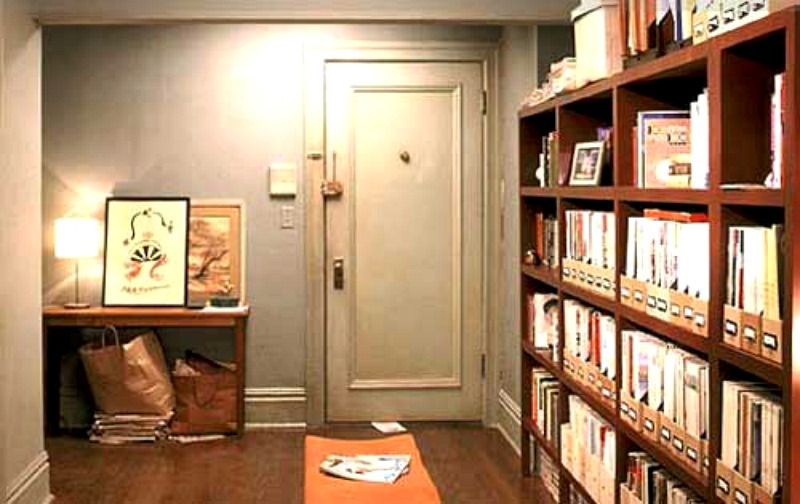 They had to rebuild all of the sets because they'd been taken down after the HBO series ended.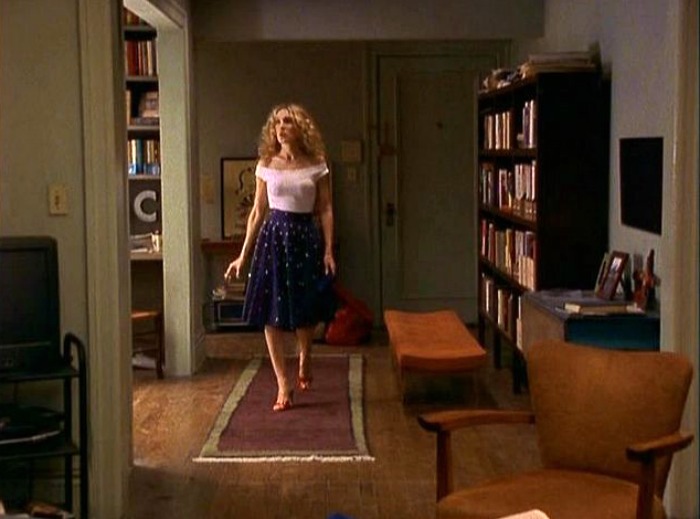 There was more blue (and a lot fewer earth tones) in the set designed for the movie: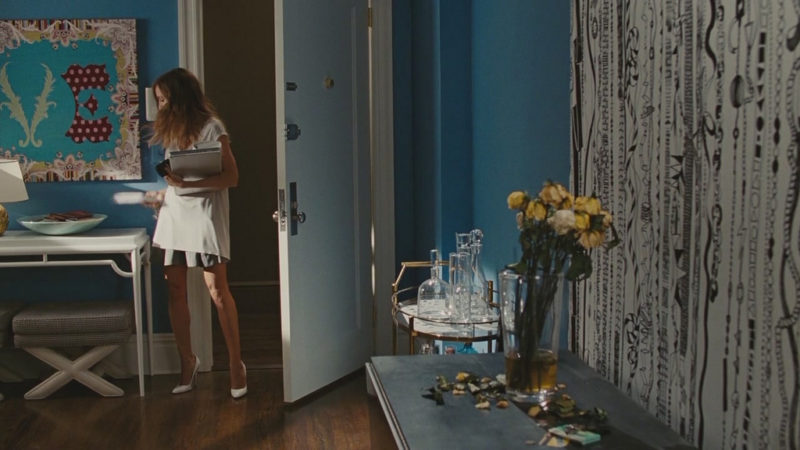 The LOVE wall hanging is by Paul Smith.
Carrie gave her apartment a much-needed makeover in the movie. Here it is before: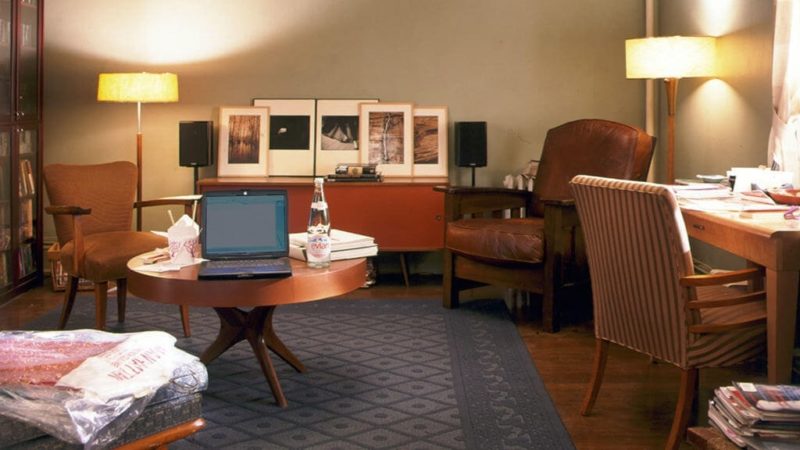 The new set designed for the first movie included plenty of storage and a flat-screen TV: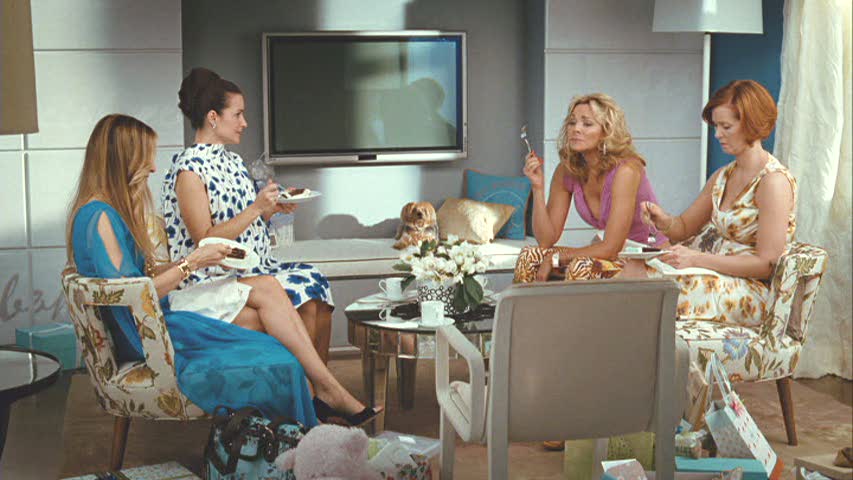 The wall color is similar to Benjamin Moore's Electric Blue but was custom mixed for the set.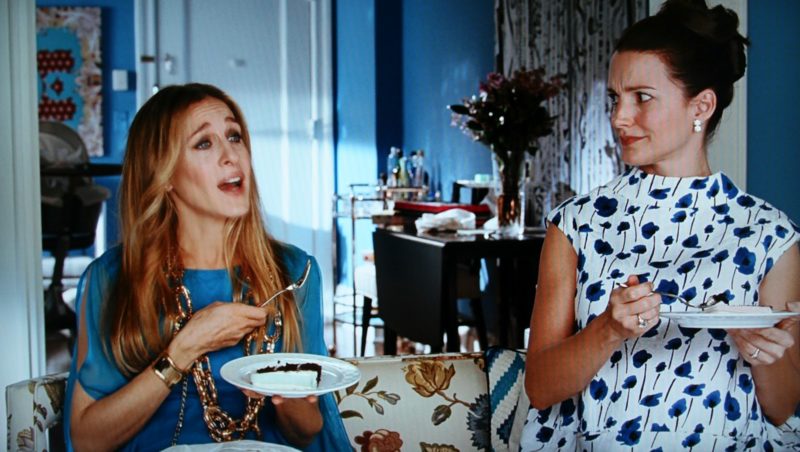 The wall unit opened to function as a writing desk: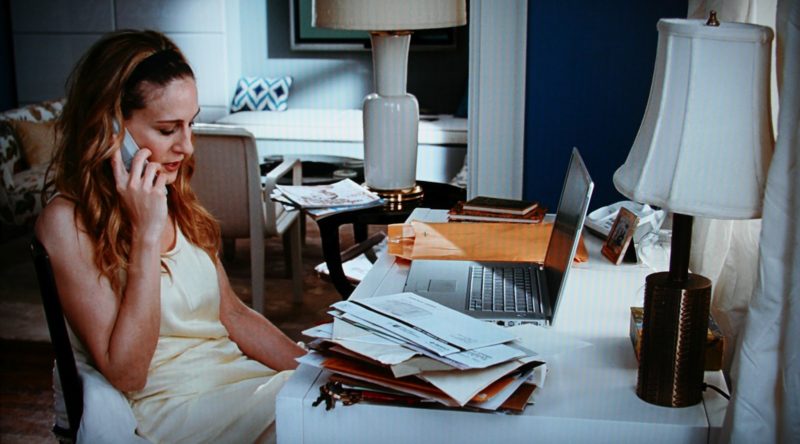 The set decorator was Lydia Marks.
Carrie's bedroom looked like this on the HBO series: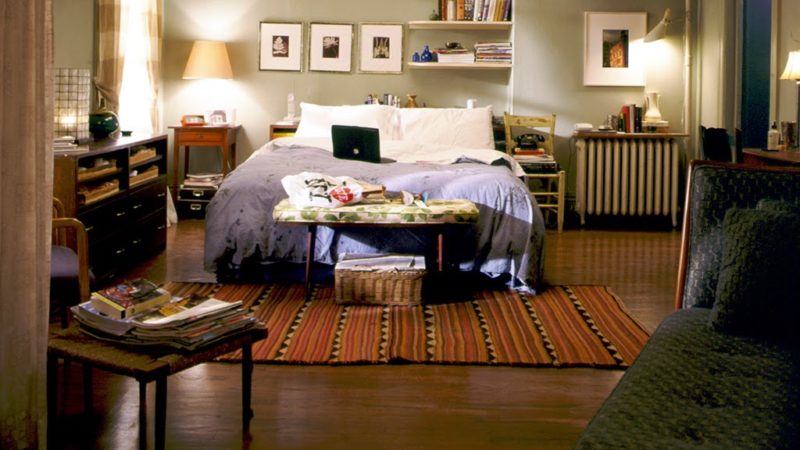 Producer Michael Patrick King explained, "She decides to try to make her life better by changing her environment."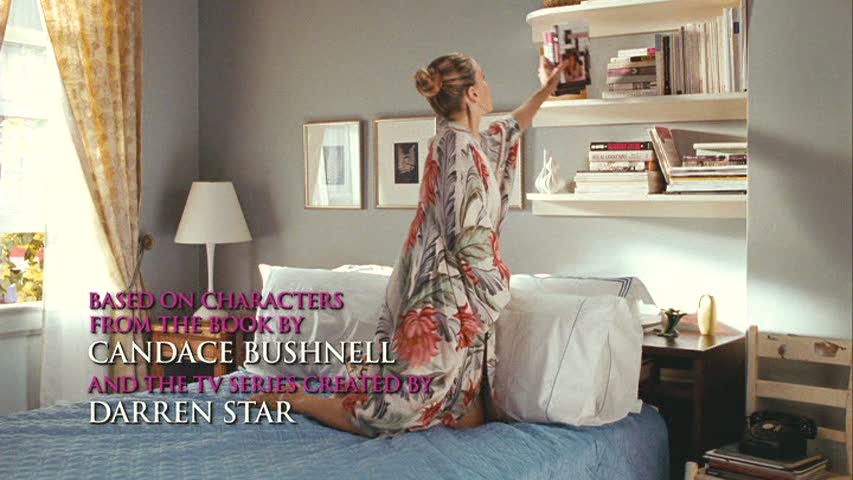 Here's what the bedroom area looked like after the makeover: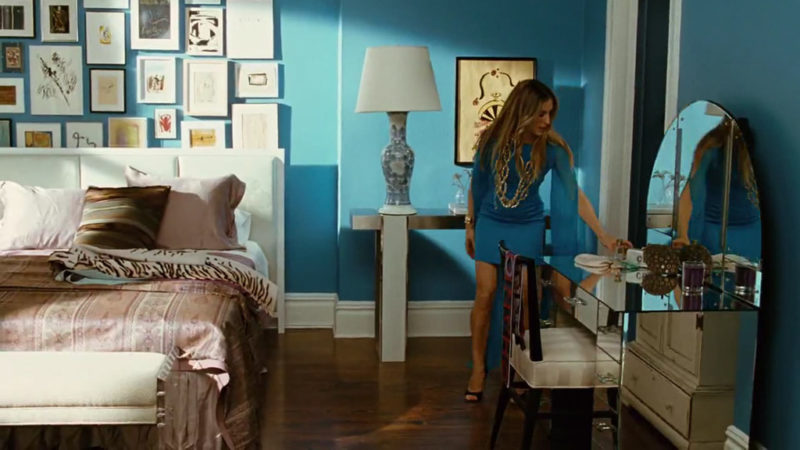 Carrie's Closet on the HBO series was gray, but in the movie it looks blue: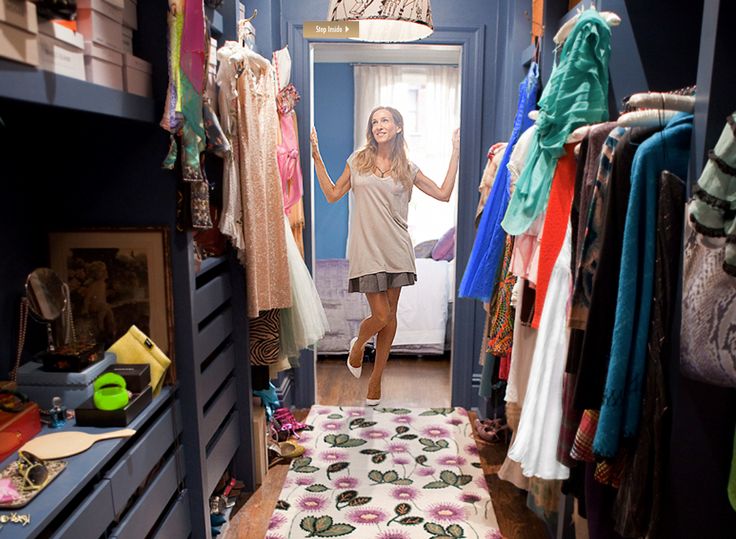 Her Vivienne Westwood wedding gown hanging in it:
The makeover of Carrie's apartment was hotly debated when the movie came out.
Some fans felt like it no longer reflected her personality. It looked too slick and "decorated" for her character.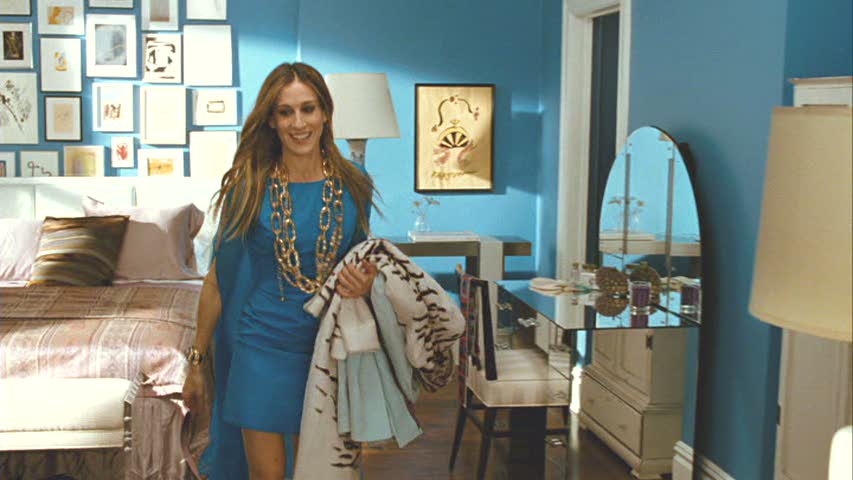 Carrie & Big's New Penthouse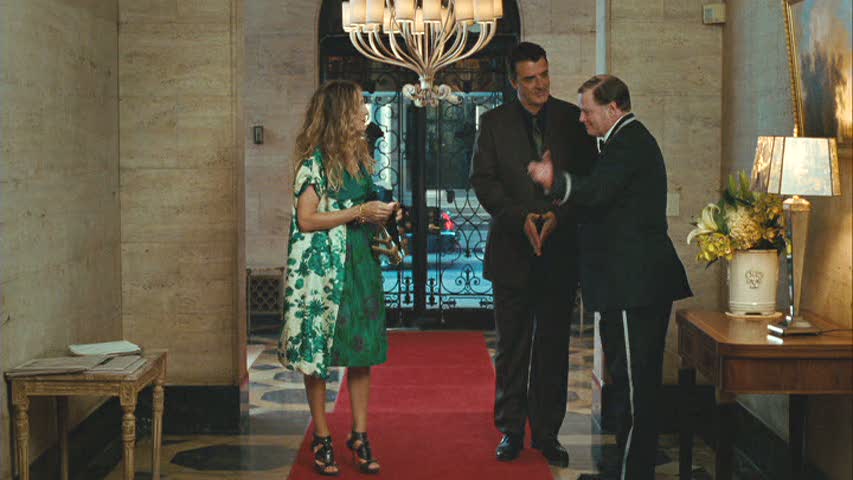 Carrie says, "I think I died and went to real estate heaven!"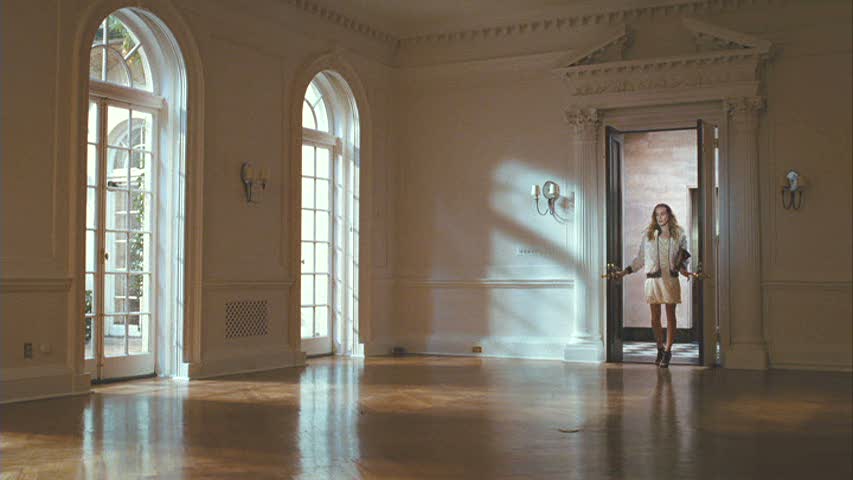 If fans thought Carrie's new blue apartment was too "chic and sleek" for her, what did they think of this one?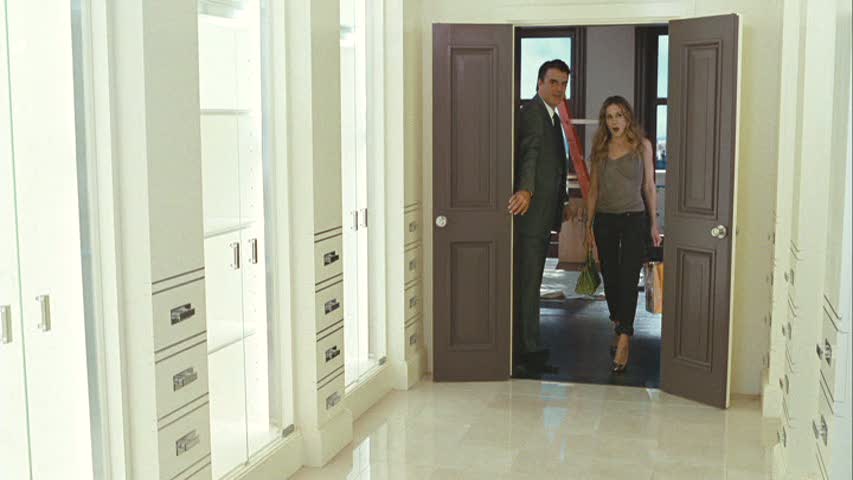 King says Carrie knows it isn't her style but gets addicted to the idea of who they can be as a couple living there.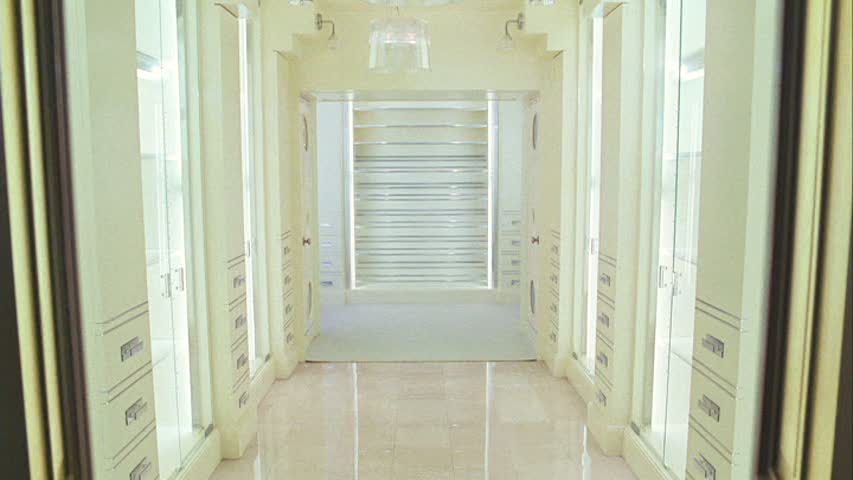 "The closet is the ultimate expression of love Big has for Carrie."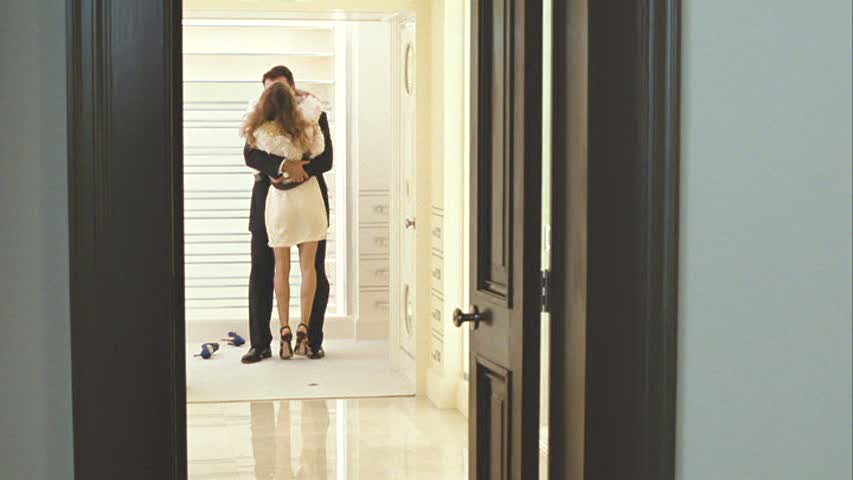 2017 Update: After all the rumors about a possible third "SatC" movie in the works, it sounds like it won't be happening after all. Which is a shame because I'd love to see where Carrie and her friends would be living — and what they'd be wearing — today!
Set photos via HBO.com.

Carrie and Mr. Big Get a New Apartment in Sex and the City 2.

Visit my Houses Onscreen page to see the others I've featured, listed from A-Z.