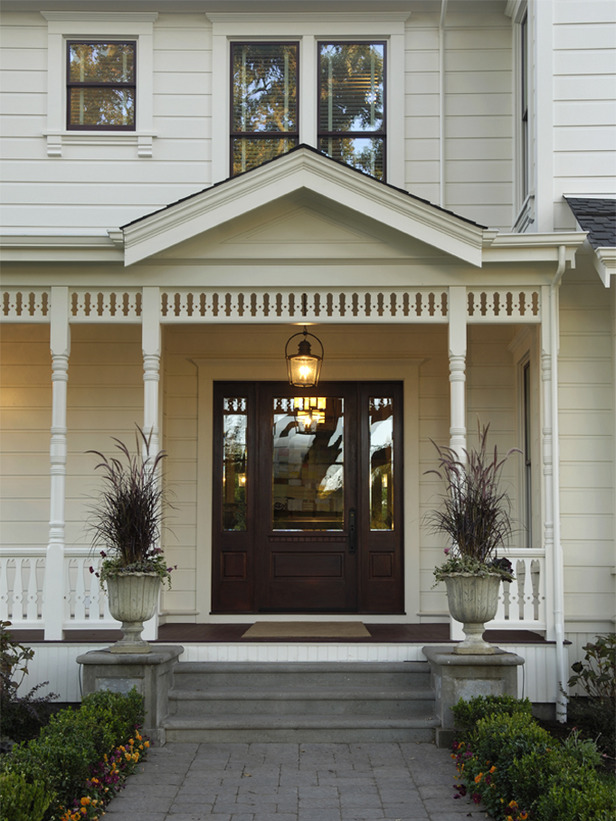 Wow! Have you seen HGTV's Dream Home 2009? I love the white farmhouse look and all of the gorgeous details on the front porch. You'd never know it was brand spanking new. At least not until you stepped inside.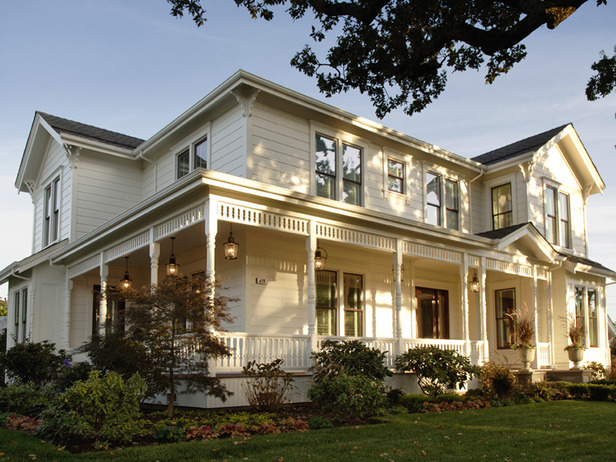 Aren't these light fixtures great?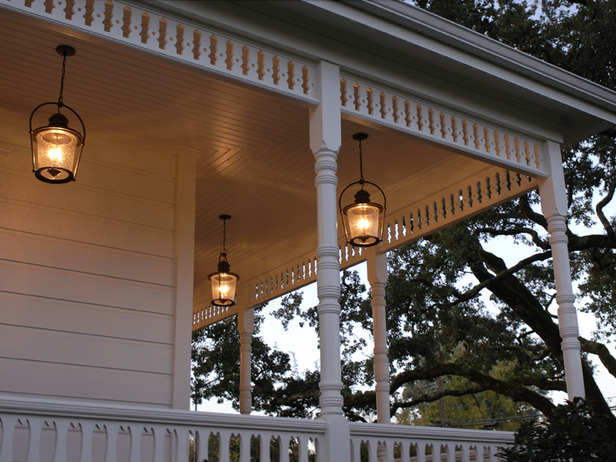 Take the virtual tour at HGTV and see what you think, or watch the Dream Home Special tonight at 9p/8c. I wasn't as thrilled with the inside of the house as I was with the exterior (but that won't stop me from obsessively entering the sweepstakes every day between now and February 19, and if I win, you can bet I'll be more excited than Stephanie Dee was last year).
My main issue is that the interior looks too "new." Wouldn't you expect a house like this to have crown molding in the rooms? I didn't see any. And the way they painted each room's ceiling to match the walls made everything just kind of blend together. Maybe they'll explain that in the special tonight, but if I win this place, the first thing I'll do is get some crown installed.
And I'm just not digging the kitchen, based on the virtual tour, anyway. Feel free to tell me I'm crazy if you loved everything about it, but it didn't do much for me. Would I want gray walls and a gray ceiling with cream cabinets in my farmhouse kitchen? No. No, I would not. It's just a little drab. There's not even a tile backsplash to brighten things up. The gray counters blend into the gray walls and gray ceilings.
Hope you had a wonderful New Year's and didn't spend your night, say, taking care of a sick 6-year old who woke you up every hour, on the hour. Yawn. The year hasn't started out too well for us here, but that just means it has nowhere to go but up, right?
Here's to a Happy and Healthy 2009!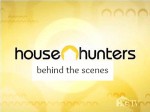 Did you know that "House Hunters" is currently the highest rated show on HGTV? It's so crazy popular they now have an international version and…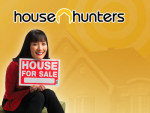 Last year I wrote a post about HGTV's top-rated show "House Hunters" and its host Suzanne Whang, an actress who has had small roles in…