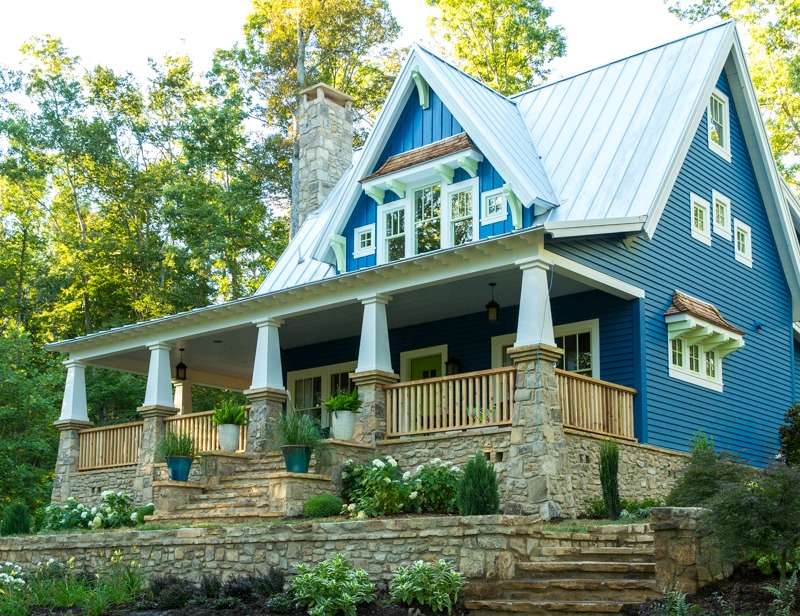 Check out This Old House magazine's first built-from-the-ground-up Idea House.
Called "The Cottage at Cloudland Station," they describe it as a "storybook cottage with Craftsman-style charm that puts a fresh spin on classic American house style."
The house has a steeply pitched roof and a generous wraparound porch. The siding color is Olympic Paint's "Chinese Porcelain," and the front door is "Asparagus."
TOH says, "An open floor plan, a flexible layout, and a wraparound porch maximize space indoors and out. The porch, a generous 10 feet deep on two sides, accommodates multiple seating areas to extend living space. Interior Designer Yvonne McFadden chose furniture, including a pair of all-weather wicker sofas, to suit family life as well as entertaining."
The Idea House at Cloudland Station is part of a

Southern Living-inspired community in Chickamauga, Georgia.

For all the photos and information about Cottage at Cloud Station, visit This Old House.

Photo credit: Deborah Whitlaw Llewellyn.