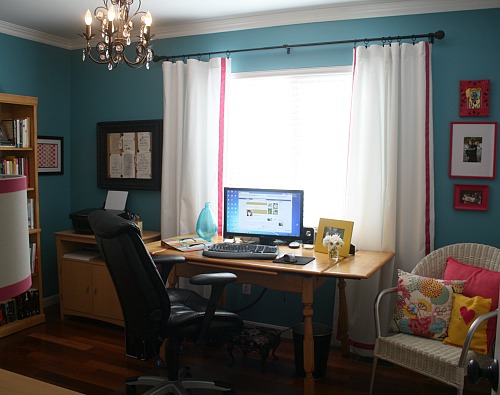 Let's take a little trip in the "Way Back Machine" to January 2008, when I was working as a writer for a textbook publishing company…
I was writing everything from quizzes to case studies for marketing and business textbooks. It was great because I was able to work from home, which was important to me as a mom.
But at the beginning of '08 I was feeling restless. Itching to try something new. I wanted to write about a topic that would be a little more "fun" for a change.
So, on a cold January morning seven years ago, I wrote in my journal, "I'm hooked on houses, so maybe I could blog about that."
I started Hooked on Houses that day but had no idea what I was doing. And no idea what I was getting myself into.
This week in my newsletter I'm talking about how that New Year's Resolution to start a blog changed my life, and some of the challenges that came with it along the way.
But I just had to take a moment here to thank all of my readers — past and present, loyal subscribers and casual, drop-by readers — for making the past 7 years a great-big, crazy-fun adventure. I never would've kept that New Year's Resolution for so long without you!