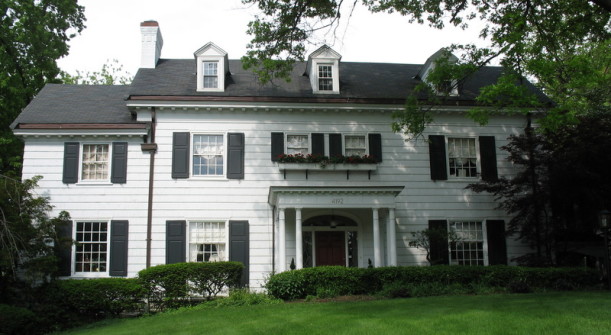 Three years ago today, I picked up a new book at the library called House Lust: America's Obsession with Our Homes, and it changed. My. Life. For real. Because it talked about how some people just can't get enough of houses–looking at them, talking about them, thinking about them. And I realized that there are other people out there like me!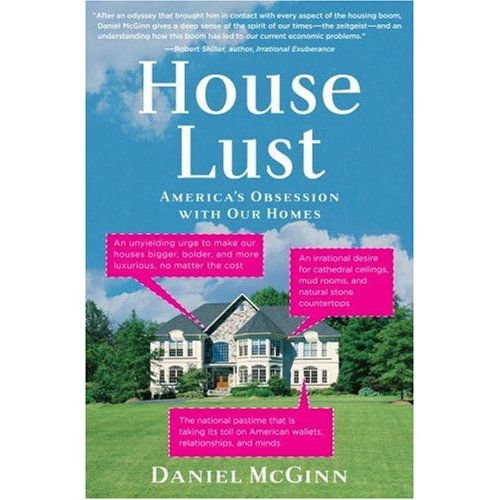 The same day I finished reading the book–January 20, 2008–I practically ran to my computer and started this blog, determined to find those like-minded souls who love houses as much as I do. Because, frankly, I think my family and friends were tired of getting my constant e-mails on the topic (You've got to see this house! It's CRAZY!).
I mentioned House Lust that first week and was astounded to get an e-mail from the author himself, Daniel McGinn. I had no idea that you could just mention someone you admired on the Internet and get a personal response! He not only let me interview him for another post, but he sent me two autographed copies of his book–one to give away, and one to keep.
In that interview with him, I mentioned that I admired Sarah Susanka, who wrote the Not So Big House books. Imagine my shock when I got an e-mail from her next, asking if she could personally address my readers with some thoughts of her own. I nearly fell off my chair.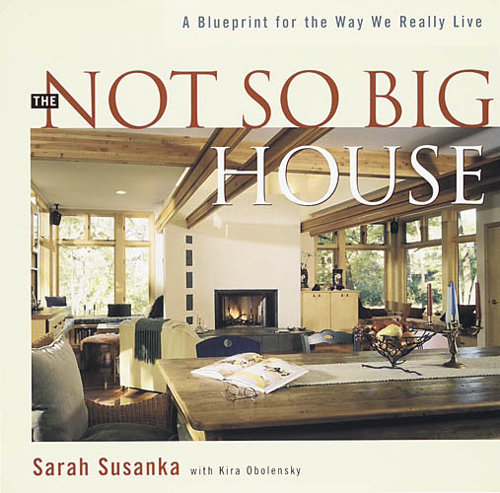 I had only been at this for a couple of weeks and had already heard from the authors of two of my favorite books! I was officially hooked on blogging.
Since then, I've written 918 posts, which have gotten about 50,000 comments and 14 million page views. Never, in my wildest dreams, could I have imagined all the friends I would make, the fun I would have, the opportunities it would bring, or how much work it would be. I quickly learned that blogging's a lot harder than it looks!
To tell you the truth, some days I'm tired and wonder how much longer I can keep this up! I spend a crazy number of hours on the blog. I work nights and weekends. I take the computer with me on vacations. I get over 100 e-mails a day now, and staying on top of them is a constant challenge. But you want to know what keeps me going?
Your comments! Without comments, there would be no community. And the thing I love most about this blog is the community that has built around it. Some of you have been faithfully responding to my posts almost every day for the three years I've been writing them, which is simply amazing.
From the bottom of my heart, I thank you. Without your daily encouragement and feedback, I would have given up on this blog a long time ago. But I keep going because I want to keep up my end of the conversation!
So Happy 3rd Birthday, Blog! Now, who wants a piece of cake? 🙂

(Visited 1 times, 1 visits today)