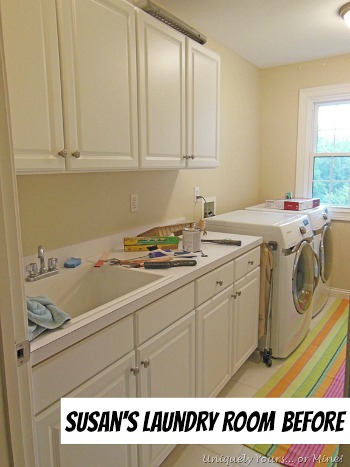 Oh, how I'd love to have a nice, big laundry room with a window (mine's a laundry closet).
Susan knew that her basic white laundry room had potential to be a cheerier space to work in, so she added some fun color with paint and wallpaper, and here's how it looks now…

Susan's Laundry Room Makeover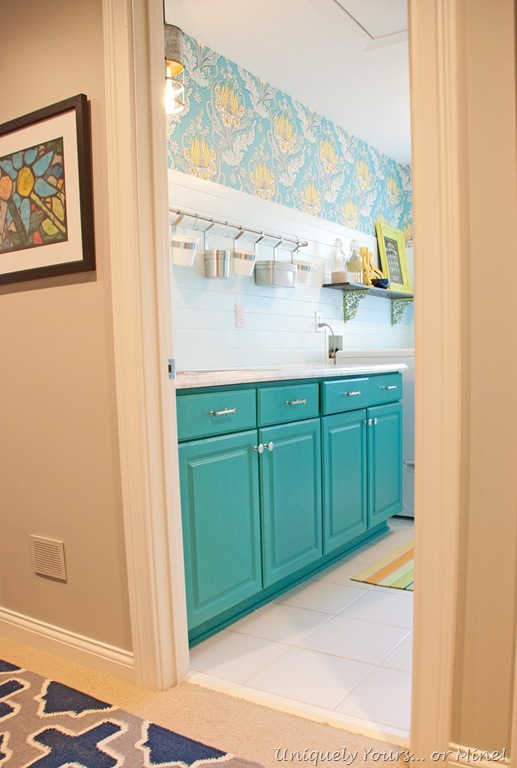 I said, "Wow!" out loud when I saw its new look. Love it!
Susan says, "Those upper cabinets just smacked you in your face when you walked in and made the room feel claustrophobic. So we removed them, and I can't tell you what a difference this made."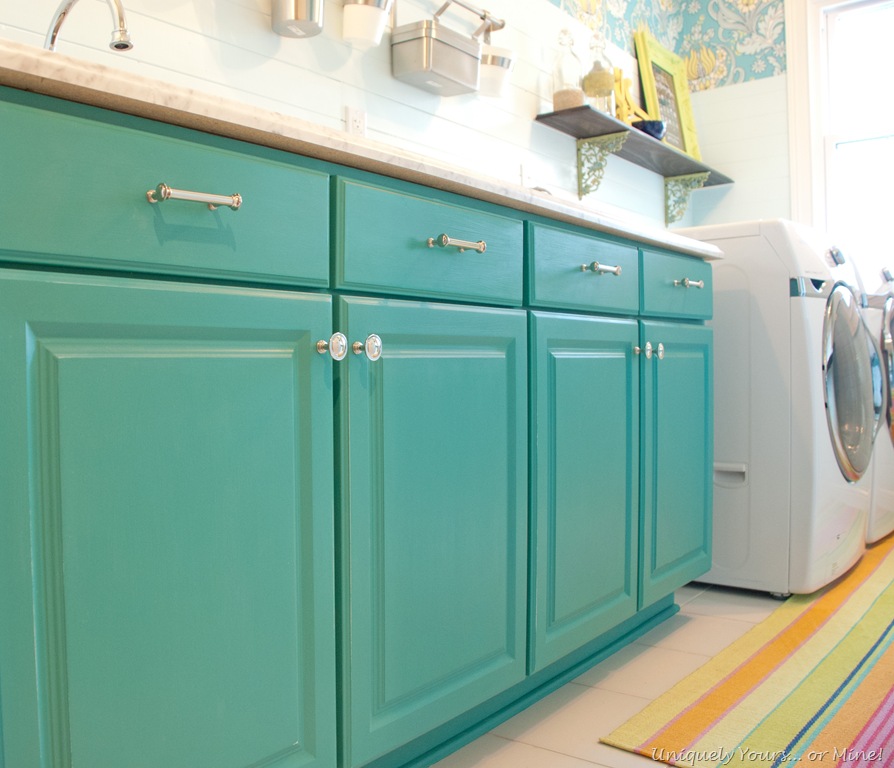 "The Dash & Albert rug was the jumping off point, but the Amy Butler wallpaper brought it home for me! The cabinets I painted with a custom mix of Annie Sloan Chalk Paint (50/50 Provence & Florence)."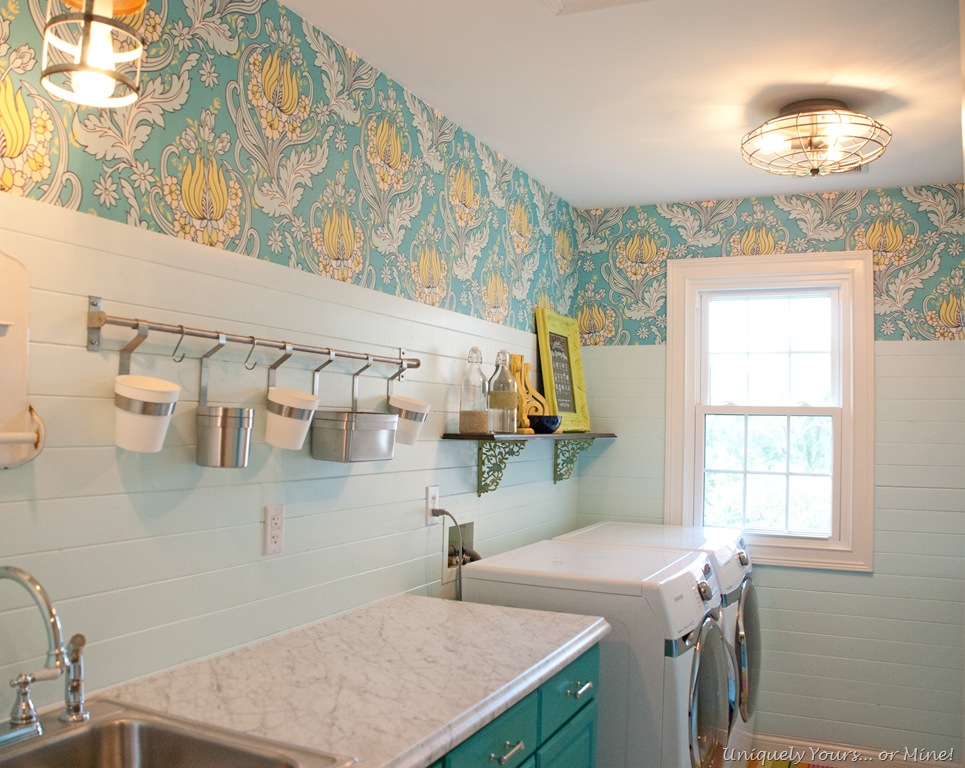 She says she wanted the laundry room to be a pretty space because this is the room that greets you at the top of the stairs: "It has a window to the backyard that lets in a ton of light into the hall so this door stays open pretty much all of the time. So here is my view now… and I kid you not, I smile every time I walk up the stairs and see it!"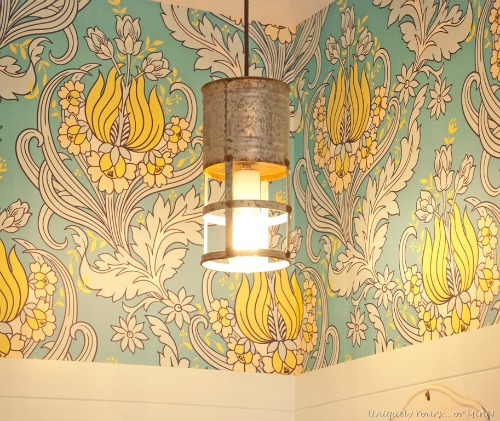 "We replaced the 'boob lights,' of course. This one is so cool, it's made from a vintage can. I picked it up at Shades of Light."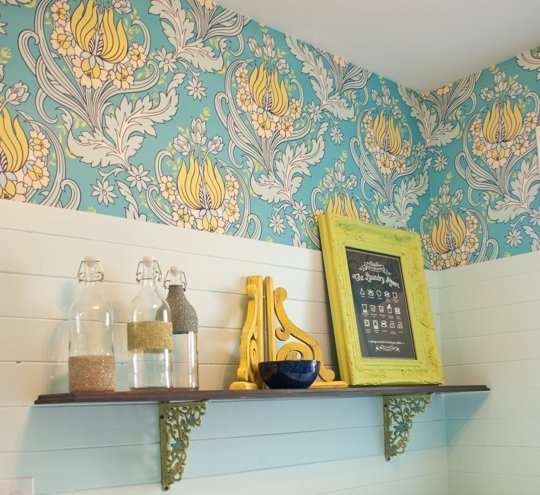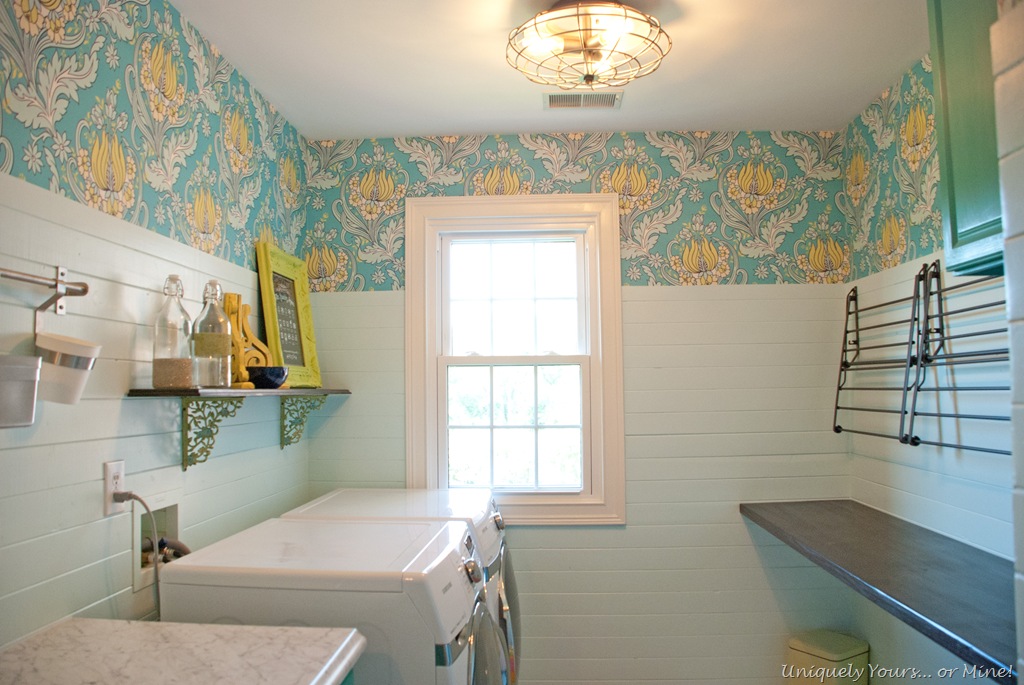 "We also replaced the sink and faucet with a new stainless steel sink and chrome faucet. The old ones were pretty beat up."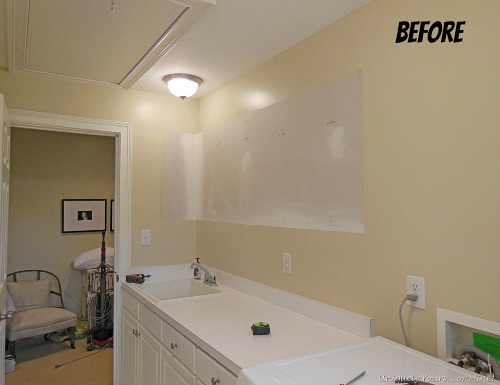 After: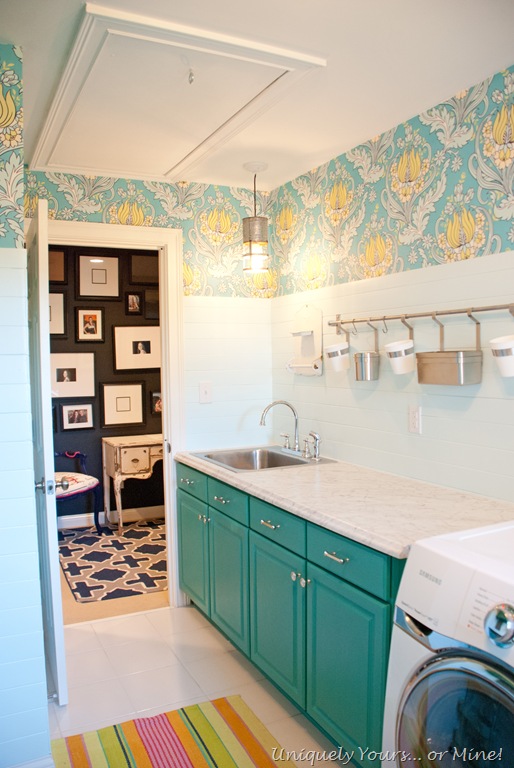 Thanks to Susan for sharing her laundry room makeover with us.

Visit her blog Uniquely Yours or Mine for more photos and information.