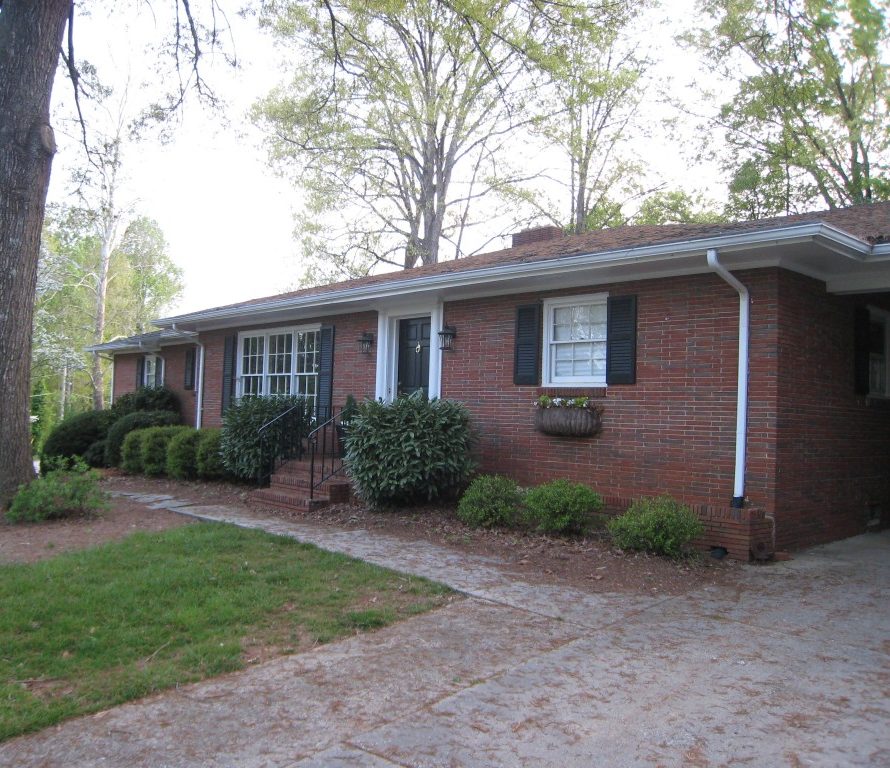 When Angela bought her ranch-style house, she wasn't crazy about the red brick exterior.
It wasn't her style, so she set out to give the ranch a fresh, modern look with more curb appeal.
She says, "We didn't want to spend a lot of money for major structural additions yet wanted to make the shoebox house as attractive as possible."
Keep scrolling to see how it looks now!

Giving a Red-Brick Ranch Modern Curb Appeal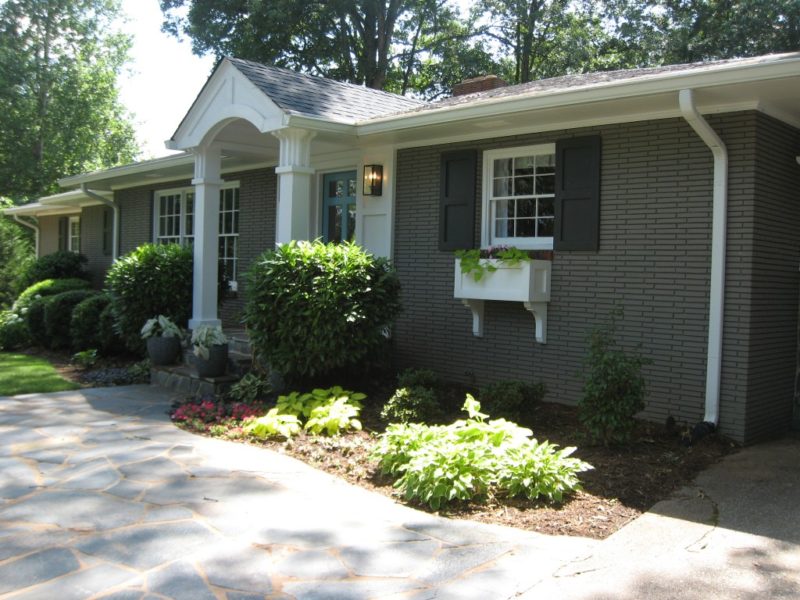 The Red Brick Exterior Before: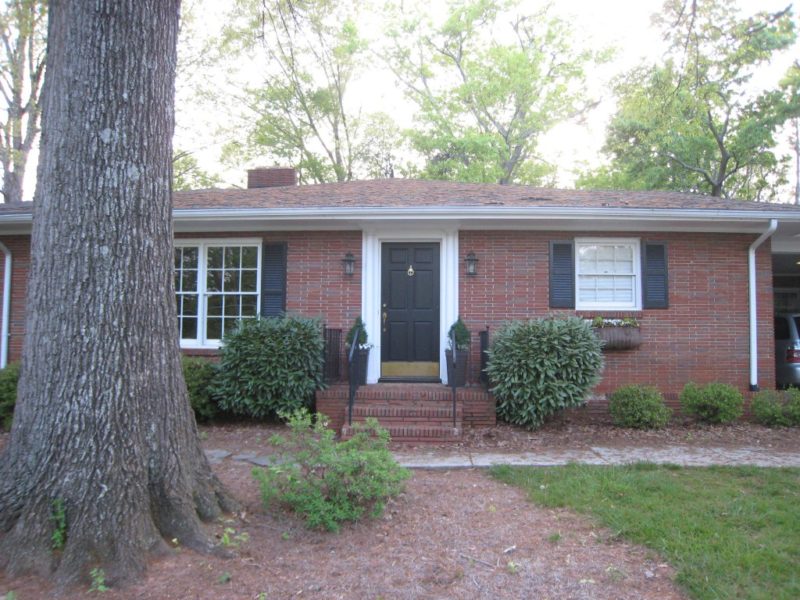 After it was painted gray and given a new turquoise front door: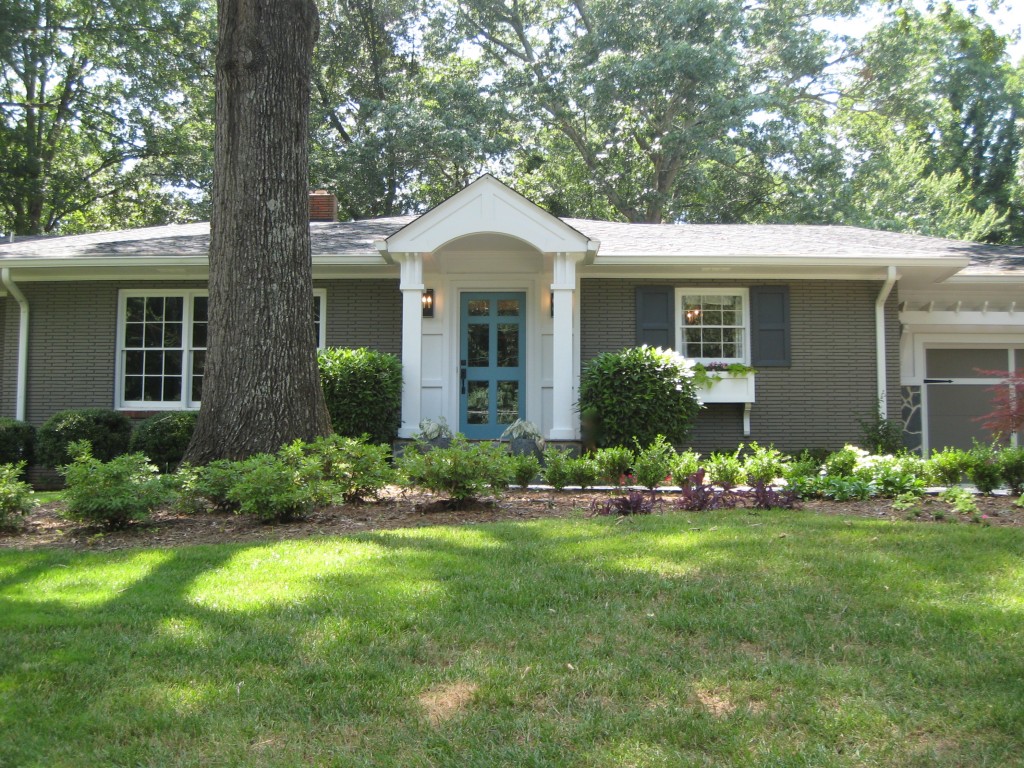 Visit Angela's blog The Painted House for all the photos and details.